Most of the time, when we think about lowering high blood pressure, we think about eating less salt and processed foods. However, a heart-healthy diet involves more than merely reducing salt intake. The DASH (Dietary Approaches to Stop Hypertension) diet, which is designed to help regulate blood pressure, stresses the consumption of a variety of fruits, vegetables, low-fat dairy products, and other foods rich in fiber.
Adding some of these foods that lower blood pressure to your diet is a great way to help you live a healthier life. There are even meals that lower blood pressure quickly, so you can start on the road to better health right away. The DASH diet is heart-healthy and rich in foods with a high level of calcium, magnesium, potassium, protein, and fiber. These nutrients are vital for naturally decreasing blood pressure.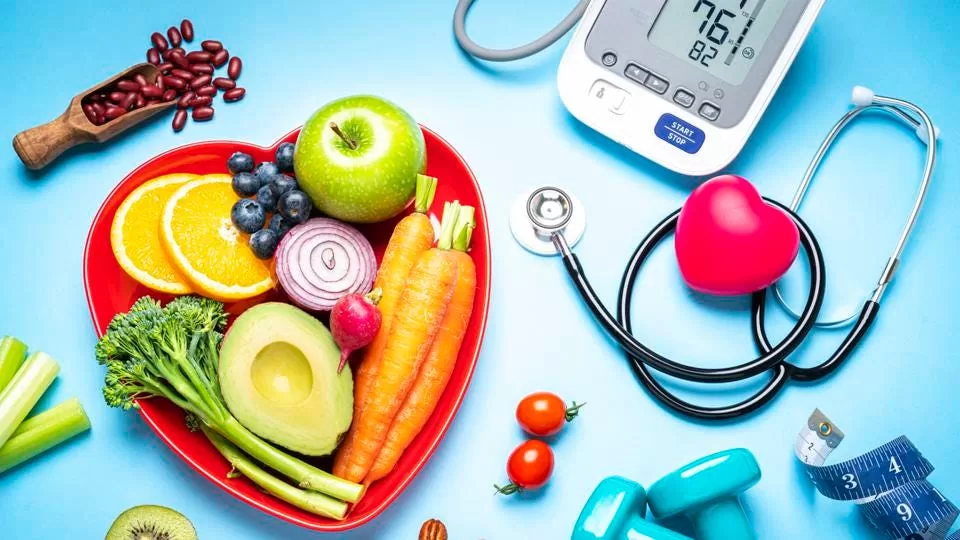 The foods you eat can either lower or raise your blood pressure. Diets high in salt have been linked to blood pressure increases, whereas diets high in fruits and vegetables have been linked to blood pressure decreases. Sodium can exert pressure on the kidneys, a vital organ in blood pressure regulation.
The DASH diet or a similar diet, along with changes to your lifestyle like drinking less alcohol, doing things to relieve stress, and moving more on purpose, can help control blood pressure in just three months. Adding the foods below to your diet, along with your prescription medications and regular exercise, can help lower your blood pressure. Let's dive straight in and gather some really useful information.
1 Yogurt with reduced or no fat
Low-fat dairy products like Indian Curd are a great way to get calcium, which is one of the most important chemicals that help fight high blood pressure. Feller also says that the potassium, protein, vitamins, and minerals in yogurt are great dietary supplements. About 30 percent of the daily calcium recommendation is in a 12-ounce serving of low-fat yogurt.
Try mixing a cup of low-fat Greek yogurt with granola, almond slivers, and berries for a heart-healthy boost to your morning energy. Stock up on these top-tier yoghurt brands and give this Tomato Toast with Mint Yogurt and Sumac Vinaigrette a shot.
2. Garlic
According to the National Institutes of Health (NIH), the chemical allicin found in garlic may aid in lowering blood pressure. When garlic is diced or crushed, allicin is released. But doctors don't recommend garlic supplements because there isn't enough evidence to show that they help treat high blood pressure. Make your own garlic spread by pouring olive oil on a whole head of garlic and roasting it in the oven until it is golden brown and tender. When the top of the garlic head is removed, it reveals a buttery and creamy feel.
3. Bananas
One banana of average size contains around 420 milligrams of the mineral potassium. This is around nine percent of the recommended daily allowance. Potassium is beneficial for blood pressure regulation, whereas low-potassium diets are connected with higher blood pressure, according to a study cited by Prest. Bananas have a lot of fiber and make smoothies, baked goods, and frozen desserts taste sweet. When bananas become overripe, peel and freeze them. You could serve them sliced with peanut butter and banana pancakes for breakfast.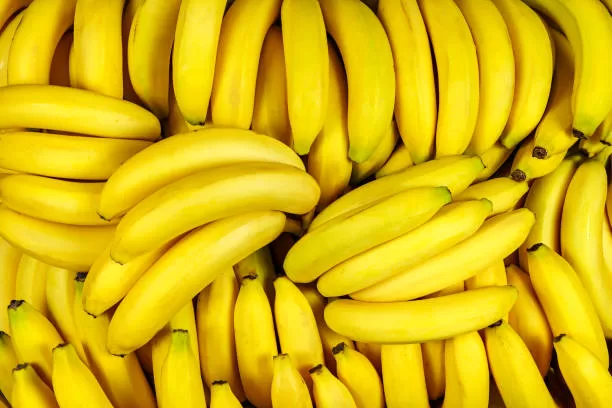 4. Cinnamon.
It can be challenging to forgo your favorite desserts when faced with a table full of exquisite delicacies. Fortunately, one of the best-loved spices of fall can control your blood pressure. It has been demonstrated that cinnamon can temporarily reduce systolic and diastolic blood pressure. Many sweets, including oatmeal and breakfast bread, are flavorings of this spice. Cut back on the sugar you usually use in sweets and add more cinnamon for a sweet taste without the bad effects.
5. Berries
Blueberries, in particular, have a lot of nitric oxides, which is a gas that improves blood flow and lowers blood pressure. In March 2015, the Academy of Nutrition and Dietetics published a study that showed eating even less than one ounce of blueberries every day can lower blood pressure by a lot. Add blueberries and other berries to your breakfast oatmeal and lunch salads, or make them your dessert at night. Check out these inventive and tasty ways to consume more berries for additional inspiration.
6. Leafy greens
The best sources of potassium and magnesium are kale, spinach, collard greens, arugula, Swiss chard, beet greens, and romaine lettuce. According to Bland, several factors collaborate to regulate blood pressure. Think beyond the salad and use greens in omelets, smoothies, and sandwiches.You may try this roasted chicken and potatoes with kale if you want to sneak greens into a delicious dish.
7. Oatmeal
Whole grains with a lot of fiber, especially oats, have been linked to a lower risk of heart disease, can help you lose weight, and may help lower your cholesterol. Three servings of whole grains each day can reduce the risk of heart disease by 15 percent, according to scientific studies. Oatmeal for breakfast is a wonderful way to begin the day with nutritious grains. Include whole-grain bread at lunch and quinoa, barley, or brown rice at dinner.
8. Avocado
Calcium, magnesium, and potassium are abundant in creamy avocados. One avocado has about 975 milligrams of potassium, which is about 25% of the daily amount that is recommended. Enjoy avocado toast in a salad like this Salmon Salad with Green Goddess Dressing, or combine it with tuna instead of mayonnaise to create a protein-packed sandwich and salad topping. Avocados offer a multitude of advantages to human health that are significant and widespread.
9. quinoa
Quinoa is called a "super grain" for a reason. A half-cup serving gives you about 15% of your daily magnesium needs. It also has a lot of plant-based protein and fiber, which can help with constipation, keep blood sugar levels even, and stop you from getting hungry. adding quinoa to salads, preparing it as a cold "cereal" for breakfast, baking it into Berry-Quinoa Muffins, or using it as a foundation for veggie burgers.
10. Salmon
According to Bland, fatty fish such as salmon and mackerel are rich in omega-3 fatty acids, which help reduce inflammation and lower blood pressure. They are also a great source of vitamin D, which helps the body absorb calcium, keeps depression at bay, and keeps blood pressure in check. easy preparation of fatty fish. Simply season with salt, pepper, and herbs, drizzle with olive oil, and broil. Try one of our finest salmon dishes, such as this honey-spiced salmon with quinoa or this honey-spiced salmon with quinoa.
11. Olive oil
Although olive oil is high in calories, it provides numerous health benefits. Olive oil which is high in polyphenols has been linked to a drop in blood pressure, especially in women. Make olive oil your go-to cooking oil because new research shows that switching from butter to olive oil may lower your risk of disease and death. "Avoid solidifying fats," Bland advises. They can increase the risk of high blood pressure when introduced into the diet.
12. Broccoli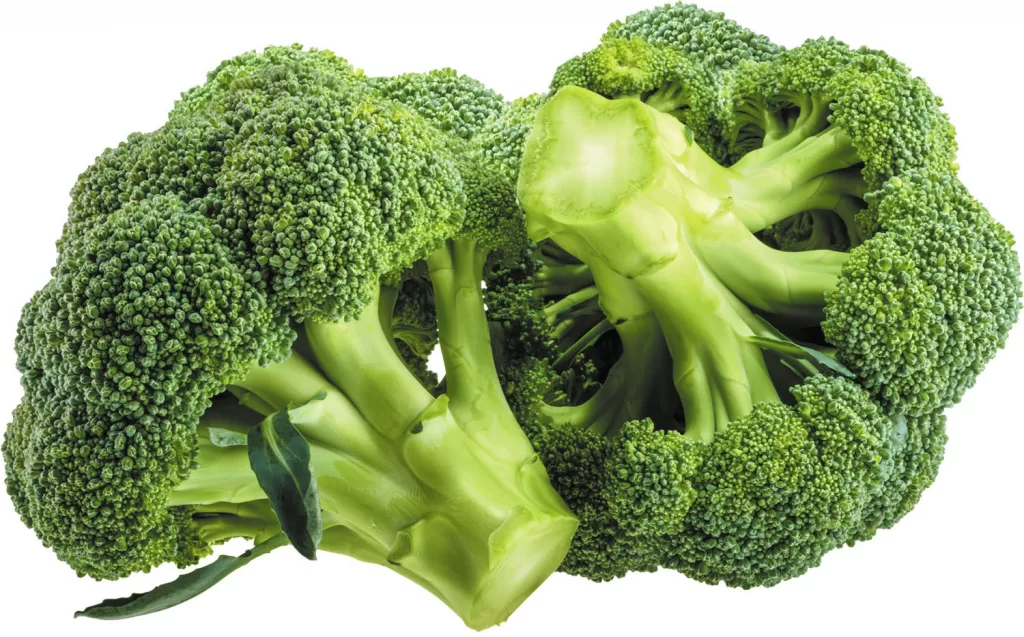 Cruciferous vegetables, like broccoli, have a lot of calcium, potassium, magnesium, and vitamin C, which are four magical chemicals that help lower blood pressure. Diets rich in cruciferous vegetables have been linked to lower rates of heart disease and longer life spans, according to scientific research.
Top your favorite flatbread, such as this broccoli and red onion flatbread, or prepare a really simple pan-fried chicken with roasted lemony broccoli. Then, ensure that you utilize the stalks in this charred broccoli relish. assist in the reduction of hypertension. In addition to being rich in fiber and vitamin C, they make a healthy accompaniment to hummus.
If your peppers are about to spoil, try blending them into Roasted Red Pepper Dip, broiling them with olive oil, or adding them to scrambled eggs or a stir-fry.
13. Sweet potatoes
Sweet potatoes are a common part of many holiday meals. They are a great source of potassium, which helps lower blood pressure naturally by counteracting the effects of salt and relaxing the blood vessels. Use cinnamon to spice up this well-liked dish and deliver a double blow to high blood pressure. Sweet potatoes, which are high in magnesium and potassium, are a crucial component of a diet that lowers blood pressure.
Sweet potatoes are also high in fiber and good for your heart. For a quick and simple weeknight dinner, you may try baking sweet potatoes in a sheet pan with your choice of lean protein. Sweet Potato with Shredded Salad, can rejuvenate your taste buds.
14. Dark chocolate
Although it may seem like you should avoid chocolate, dark chocolate contains flavonoids that relax the blood vessels and lower blood pressure. Dark chocolate must be at least 50% to 70% cocoa and free of added sugar in order to be effective. Dark chocolate's bitter flavor goes well with sour fruits or exceptionally rich desserts. It can be consumed on its own or with yogurt.
Good news for chocolate lovers everywhere: Dark chocolate rich in flavonoids has been connected to a lower risk of cardiovascular disease, according to a study published in Heart in May 2017. The research revealed that dark chocolate flavonols supported normal blood vessel function. Simply take pleasure in it! Keep in mind that if you eat more than a 1-ounce serving, it may be high in calories.
15. Peaches and Pistachios
The high potassium level is one of the many similarities between peaches and nectarines, which are like fruit cousins with many shared advantages. A large peach or nectarine contributes around 10 percent of the daily required amount. The potassium aids in balancing the body's water levels and expels excess sodium.
These sweet fruits can be eaten as a snack, such as in this nectarines bruschetta, or added to smoothies, salads, or grilled to caramelize their sweetness, such as in these peaches with honey and pistachios.
By lowering blood vessel constriction and heart rate, pistachios have been shown to reduce blood pressure. adding pistachios to a salad or breakfast cereal, blending them into a tasty Rigatoni with Pistachio Pesto, or baking them into Pistachio-Crusted Fish and Spinach Quinoa. When grocery shopping, be sure to purchase unsalted products.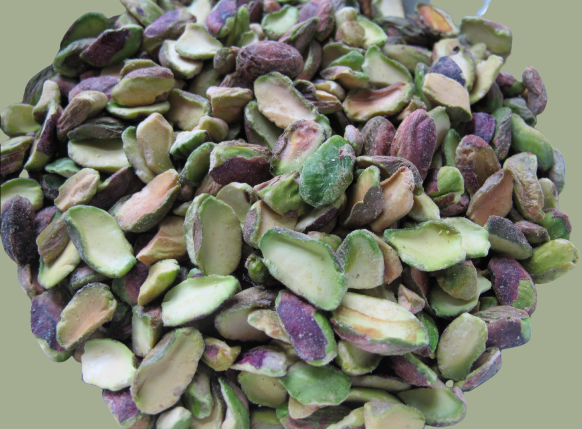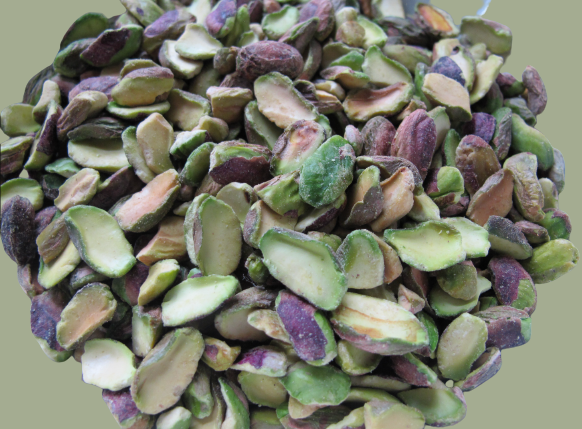 Disclaimer:
The author's views are his or her own. The facts and opinions in the article have been taken from various articles and commentaries available in the online media and Eastside Writers does not take any responsibility or obligation for them.
Note: Contact our Writers at www.eastsidewriters.com for writing Blogs/Articles on any niche. We have experts in various domains, from Technology to Finance and from Spirituality to Lifestyle and Entertainment.