Ghost writer are professionals who practice creating content for someone else without taking credit for it. They are essentially professional writers who create written content for a company or organisation in exchange for payment. This is an excellent use of talent and resources to improve the content of your company or organisation.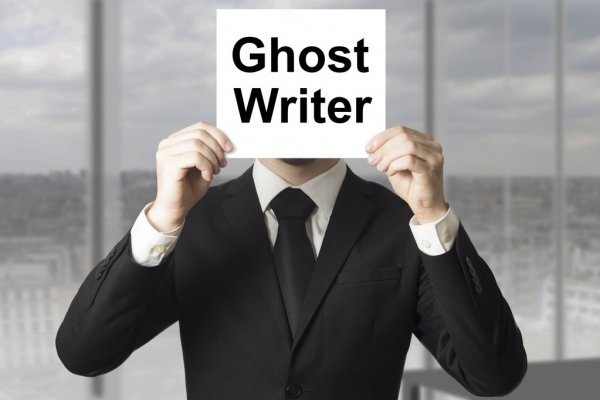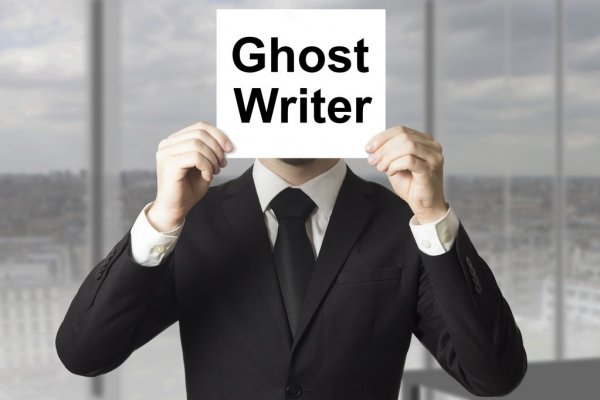 When most businesses consider how much content they will need to create in order to compete online, they wince. Fortunately, there are solutions, such as hiring a professional ghost writer, that can make content creation very hands-off and simple.
What Exactly are Ghostwriters?
Professional writers who practise ghostwriting, i.e. writing for someone else, such as a person or an organisation. Ghostwriters are hired to create content such as literature, journals, or other texts that are officially attributed to another person as a writer. Ghostwriting can occur in a variety of creative fields.
A ghostwriter, according to Wikipedia, is someone who is hired to write texts, literary works, or journalistic pieces in which the official author credit is given to someone else. While you may be familiar with the term in relation to celebrities, politicians, and executives who require the services of a ghostwriter to help them write an autobiography, speech, or script, ghostwriters can be found in nearly every business and industry. Few business owners have the time or literary ability to create the amount of content required to effectively market their company online. This is where professional ghostwriting services can be extremely beneficial.
Ghostwriting is beneficial in both directions, whether you are the ghostwriter or the one who hires the ghostwriter. Writing copy for articles, books, speeches, email newsletters, blog posts, and a variety of other creative endeavours. Blogs and websites are the most common.
Now, considering the nature of ghostwriting, it may appear strange to write content and do the work and not receive credit. However, this is not the case, and it is far from reality, though it may appear otherwise with ghostwriting. A ghostwriter is compensated well for their services. It is as simple as it sounds for any freelance writer to become a ghostwriter. The package of ghostwriting consists of large projects with good pay that do not include your name, and this is what qualifies you as a ghostwriter.
Ghostwriting is frequently used for book writing, where credit may or may not be shared. It is entirely up to the author whether or not they wish to share credit. This is sometimes noted as co-authors, co-editors, or general incorporation of the ghostwriter's name in the acknowledgement. Let us now look at the acceptance of ghostwriting in the field of organisational writing or business writing.
The Importance of GhostWriters
The term "ghostwriting" may sound intimidating, but as most business professionals are aware, its benefits can be anything but. Ghostwriting – the process of hiring another trained and experienced professional to produce written content for your outlet under your own authorship – can provide a plethora of benefits to a wide range of businesses on the market today. In a tough, competitive industry landscape where businesses are fighting for every last customer's online attention, keyword-optimized and highly readable content from a trained and professional ghostwriter could make all the difference.
Blogs are extremely important for staying current in your industry. It is essential to publish content in order to maintain market leadership and to remain in the good graces of search engines. Another, perhaps more important, benefit is that it helps to maintain relationships with clients and customers by providing them with useful knowledge and information. Blogs do engage both existing and potential customers..
If you lack the writing skills to create compelling, engaging, and high-quality content on your own, you are missing out on some significant marketing opportunities. Worse, you're missing out on those opportunities because of poorly written content on your website. The best ghost writing services can assist you in meeting all of your content writing requirements and can benefit your business on multiple levels.
Websites are the face of your company; it is essential to keep them up to date and filled with information about the company or organisation. A website should inform, invite, and persuade visitors that working with your company is a simple decision. Since experts are required to maintain this critical aspect of the business. This appears to be a new task, but it is much simpler.
Hiring a ghostwriter can significantly expedite the process. Because the ghostwriter is a professional, they will ensure that the content on the website is not clunky, appealing to customers, and does not misrepresent your company. The ghostwriter must understand how to combine your company's goals, storey, and keywords to create easy-to-read content, as they are professionals who understand what leads to conversions and how content plays a role in SEO.
Do you require the services of a ghostwriter?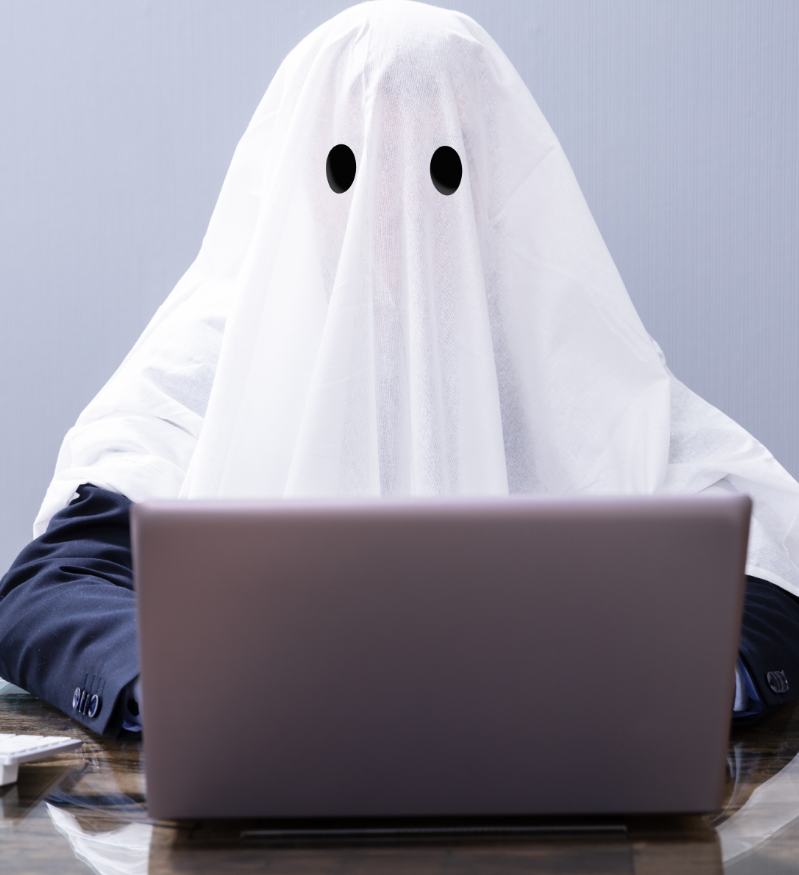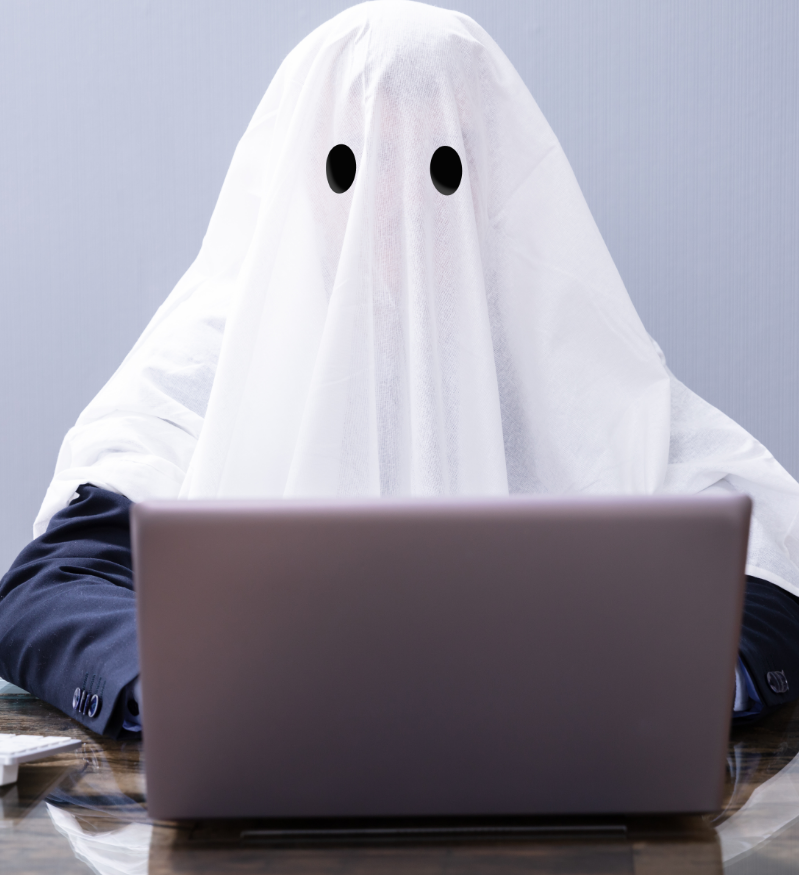 Do you want to send a message digitally or in print but lack the time to go through the process? You probably want someone to put your thoughts on paper for you, from writing and editing to storey planning. If this is the case, you should consider hiring a ghostwriter.
The only thing that comes to mind when you hear the term Ghostwriter is novelists or writers writing autobiographies for others, but what if there's more to it?
Unlike popular belief, ghostwriters are not limited to the book publishing industry. Hire a ghostwriter to help you build your brand and contribute to your web content, social media, and other forms of content.
Ghost writer are experts at what they do. They'll handle it whether you want to pitch your brand, product, or service. If you're concerned about the quality of content or whether a writer can cater to your niche, you don't have to be because there are various types of writers available, each with their own set of creative skills, genres, and content requirements.
The "time suck" of creating content is a thing of the past with the right ghost writing service. Simply tell your ghostwriter what you're looking for – and what format they should write in – and you'll be able to focus on the business elements you're familiar with rather than sweating over something you're not. It's a quick, simple, and cost-effective way to get work priorities back on track.
Nowadays the complexities of maintaining and managing blogs is a completely different responsibility that, if neglected or delayed, can cause significant harm. Using a ghostwriter to keep up with the market is a good idea. A ghostwriter can provide well-curated quality content, making the process much easier.
Why hire a Ghost writer?
Ghostwriters are experts in their fields.
Don't you want to hire resources who are the best at what they do when you run a business? So, what's the hold-up with professional ghost writer?
Assume you want to hire a freelance writer for your blog, social media, or ebook. You will pay the writer in exchange for accurate and concise content, just like any other professional. Ghostwriters will keep their end of the deal.
Do you have a low click-through rate when sending mass marketing or subscription emails? This is due to the use of cliche content by your impromptu writers. Hiring a professional writer, on the other hand, will rebrand your product or service. Because a writer only writes, he or she can be the voice of your brand. They are not concerned with sales targets, supply chain issues, or annual turnovers. You will brief them on the type of content you require, and that will be the end of it.
A professional will provide you with custom and curated quality content created specifically for your business's growth. When a ghostwriter is hired, the company has the peace of mind that an experienced professional writer who understands the industry, audience, and ideas is handling the project.
Expert ghostwriters collaborate closely with their clients to identify and unify their voice across all writings. This is a genuine way of carrying out the work. The company's ideas are being transcribed, and the ghostwriter's job is to communicate those ideas in a coherent and concise manner while also providing an authentic piece of work.
No matter how great a business leader you are, you are unlikely to be a great communicator. A professional ghostwriter will draught emails and spend hours on a single page of copy for you.
Outsourcing ghost writer is the next best choice.
If you require a consistent volume of content creation, outsourcing writing to a ghostwriting service is the only way to create a large amount of content while staying within budget.
Not only do you save money by not having to hire hundreds of employees, but you can also get large amounts of content written in very short periods of time by utilising an outsourced army of writers. What would have taken you and a few employees weeks or months to create can now be completed in a matter of days by utilising a content creation service.
Volume fluctuations are also made extremely simple by outsourcing. If you hire in-house writers, you must keep them on the payroll even if you have no work for them. You can order large or small amounts of content from an outsourced writing service, which is ideal for businesses that experience seasonal fluctuations in their content creation campaigns. You're not going to be a great communicator. A professional ghost writer will draught emails for you and spend hours on a single page of copy.
The Benefits Of Hiring Ghost writer
#1. It saves time, money, and energy.
Can you spare hours to write web copy or generate branding content if you lead an organisation or have your own business?
A writer, on the other hand, can save you time. When you delegate tasks to different writers, you ensure that they have the time, resources, and skill set to focus on that specific task. Whereas if you sit in front of a blank laptop screen, it will most likely take you hours to complete a web copy or a blog post.
Coming up with keywords, topic ideas, and a content schedule takes up a lot of a content marketer's or business owner's time, leaving little time for actual content writing. Most content marketers and business owners simply do not have enough time to devote to content writing on top of their other marketing campaigns, which is why most companies struggle to produce enough content.
Ghost writer can save time and effort because writing insightful blog posts requires a significant amount of research, time, and effort, which is then borne by the ghost writer. Because time does not return, it is critical to decide where you want to allocate your time and resources. It is one of the most important decisions a business or company owner can make.
When you consider the salaries and benefits you pay your employees, adding more employees to handle your content quickly become prohibitively expensive. When you factor in overhead, equipment, taxes, and management costs, you can see where we're going.
You can avoid all of those extra costs by outsourcing content to a ghost writing service and only paying for the content when you need it.
Simply spend a little more money to hire a ghost writer and you'll see a return on investment in the form of high-quality content and more cost-effective use of everyone's time. It will be much easier to get the work done that is required for increasing brand awareness if you delegate writing tasks to them. The executives can concentrate on what is important to them and leave the rest to the hired expert ghost writer.
By hiring a professional ghostwriter, you can delegate all writing responsibilities to someone else, giving you more time to strategize while also producing a large amount of content to feed your campaigns.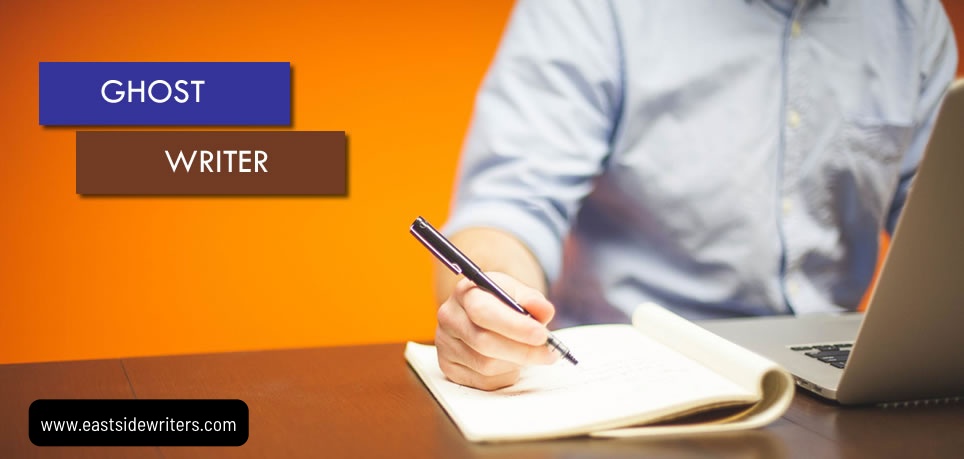 #2. Ghost writer will provide a much-needed boost to your website traffic.
Website traffic – and the search engine rankings that generate this traffic – are king in today's online world. Search engines (such as Google) will be unable to properly index you at the top of their rankings if your website lacks a library of solid, keyword-focused content. What was the end result? You will miss out on all of the valuable clients and customers who may be interested in purchasing your product or service. That is the end of any business model.
The solution is straightforward: hire a professional ghost writer to provide your website with the SEO-friendly content it requires. However, it is easier said than done. Ghostwriters must strike the perfect balance between incorporating necessary keywords or topics into text and producing compelling and interesting stories so that visitors do not tune out once they arrive at the site. It is both a science and an art. Bringing in a professionally trained ghostwriter with plenty of experience is the best way to ensure that you secure the content that will drive that high-quality website traffic.
Are you looking for a ghost writer right now? Browse our list of the best ghost writers by industry.
#3. Ghost writer Aid in the Acceleration of Brand Awareness.
Ghostwriters assist businesses and individuals in increasing brand awareness more quickly.
It's straightforward. Rather than an executive devoting time to publishing quality stories once a quarter – or once a month, if they're lucky – hiring a reputable ghostwriter can expedite the process of getting your brand's storey out there.
Leaders must manage company business; ghostwriters must only write.
Because such writing tasks are typically low priority, they are usually the first to be dropped from the workflow.
I've seen it time and again where CEOs would devote the last hours of their day to working on third-party guest posting articles or personal blogs, and the tiniest thing would take over the writing tasks.
It's also a psychological thing; when big writing hours are scheduled, many people – even the best writers – will do whatever it takes to avoid writing.
When you hire a writer, you are essentially handing over the storey of your company. You want to pitch your brand to the masses as an executive or entrepreneur, but you don't have time to edit articles, post blogs, or conduct research. As a result, you'll put writing at the bottom of your priority list, but hiring a ghostwriter will make things easier.
#4. Ghost writer are SEO Optimization Experts.
A good ghostwriter is familiar with SEO best practices and will incorporate them into the content. Making certain that your keywords flow naturally, your headers are concise, and your content provides value will help your content rank in the major search engines, increasing potential traffic to your site. You may not see these results right away, but if the ghostwriting is done correctly and your content marketing strategy is sound, a single piece of content can generate a lot of traffic and revenue over the course of several years. What a fantastic return on investment!
SEO, or search engine optimization, is the application of search keyword analytics, engine trends, and search engine indexing requirements to improve a company's ranking on search engines such as Google. You may not fully comprehend SEO, but your ghostwriter does because they are the experts.
Companies today understand that in order to reach the masses, the message must be found online. This is where ghostwriters who are SEO-trained come in handy. A ghostwriter is trained in SEO, or search engine optimization, and will understand not only how to write engaging and quality content but also how to ensure that this content is found online, as Search Engine Optimization is one of the most important factors to consider when creating blog content or any other content for your company's or organization's website.
Search engine optimization is an important aspect of modern writing, and professional writers are well-versed in it. Either you have SEO-optimized content or you don't have any content at all. You must not only communicate the message by hiring a professional writer; you must also make it visible online.
It is no longer enough to simply build backlinks and use keywords. Your writers must create high-quality content in a short period of time and make it available online. A true writer will be able to create, edit, and plan engaging and authoritative content based on your specifications.
#5.Ghost writer are Unbiased.
They are not biased in favour of or against the organisation or the company because they are not a part of it and are only hired to provide content for it. As a result, they can provide valuable insight from the audience's point of view. Ghostwriters have a broader perspective and range because they work on multiple topics throughout the day. This range provides a fresh perspective and more experience in tailoring specific content to niche audiences. As previously stated, ghostwriters have a broader range and perspectives, making it less likely that the content writer will become trapped in a vicious cycle of producing similar content over and over.
These are just a few of the advantages of ghostwriting, but they should entice you to give it a try because there are numerous advantages. It is more efficient and effective when the work is of higher quality. Ghostwriting is a complete package that includes all of the requirements. The question now is, where can a business find such dependable ghost-writing services?
Eastside Writers is one of many content writing agencies that offer this exceptional service. It is one of the best companies, and it has been ranked and recognised as the best among other content writing agencies by Good Firm and Clutch.
Ghostwriting is without a doubt one of the best services for any company looking to add a spark to their content in order to attract more audience and customers. Since a ghostwriter is primarily hired as a professional freelance writer in order to produce high-quality writing content that stands out, he or she is primarily hired as a professional freelance writer.
#6. Ghostwriters have Expertise in Content Marketing
Creating and writing content in accordance with the requirements. It is required to provide good information about the company in order to inform, attract, and make potential customers aware of the company, as well as to answer customer questions.
A strong content team is critical to the company's success because communication is essential. However, there are times when you require the services of a ghostwriter because they are experts in the field of writing. They are well-versed in content marketing.
Consider uploading content to your website, blog, or social media and then having a third party claim it. Because, in your haste to outperform our competitors, you neglected to check for plagiarism. You don't have to worry about plagiarized content when you work with professional writers because they create original content.
Most people believe that using a ghostwriter dilutes authenticity. This can happen if someone (or a company) frequently changes ghostwriters; their voice quickly fades. If these individuals/companies have built a fanbase, that fanbase will immediately recognise that something is amiss – that is inauthentic.
Reputable ghostwriters collaborate closely with their clients, identifying and unifying their voice across all writings. The ideas of the leader are being transcribed, and the ghostwriter's job is to communicate those ideas in a coherent and concise manner.
Many CEOs lead fantastic companies, such as Steve Jobs at Apple, but did Steve write every line of code or manufacture every iPhone or iMac component? Nope, he left that to the experts in those fields.
This same principle should be applied to anyone who does not possess the skills of a professional writer. Though the company has a better understanding of the content they require, a professional ghostwriter understands the content's purpose and how it will be used. As a result, the content is changed or modified to meet specific needs.
Whether a company or organisation wants to rank higher for a specific search term, educate its audience more easily, or create something shareable for social media, ghostwriters understand content marketing. An expert ghostwriter who understands SEO can assist you in optimising that content so that it ranks high on the web.
What Should You Look For When Hiring A Ghostwriter?
Before you hire a ghostwriter, there are a few things you should do. Because not every Ghostwriter will be able to meet your needs, you must be certain of a few key points, which are listed below.
Set Your Objectives
You've decided to hire a writer, but are you sure what you want from them? You should ask yourself a few questions before hiring a writer, such as:
Who Is Your Target Audience?
You must choose a target age group, whether you want to create content for millennials, Gen Z, or the elderly.
How do you add value to your content?
It is pointless to pay for writing if it does not add value. As a result, you must be specific about your value objectives.
Is your content intended for a broad audience or for a specific niche?
The type of writing you want may be determined by your target audience.
You cannot proceed with hiring a professional writer unless and until you are clear on these questions.
How To Look for Ghost writer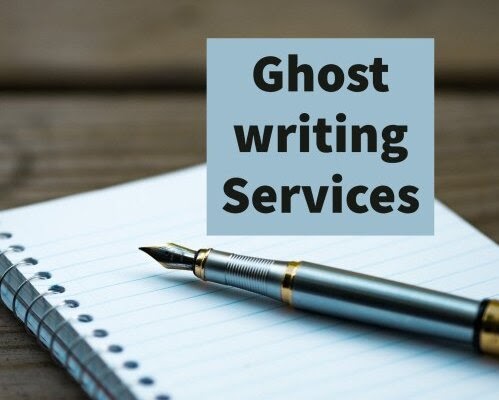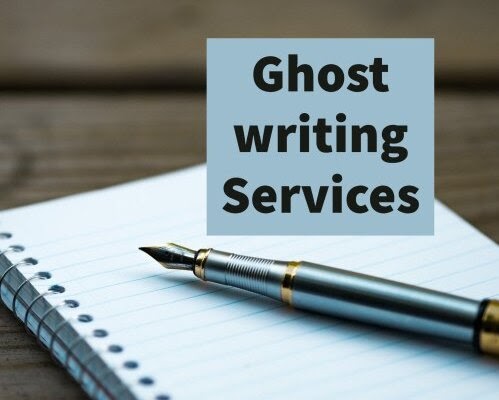 You can't just Google "ghost writer" and contact the first few results. You must be as specific as you would like your writer to be. Once you've made contact with the writer, go over your specifications with them. You don't have to go into specifics, but be clear about what you expect from them. In most cases, an initial conversation can tell you exactly what kind of content you want.
We Provide the Finest Professional Ghostwriting Services on the Internet!
So, if you're still wondering, "Should I hire a ghost writer?" The answer is that it can't hurt to give it a shot! We at Eastside Writers are proud to have some of the best ghost writers in the business. Each of our writers is hand-picked, and they then go through a rigorous testing and training process to ensure that they meet our high-quality standards.
Aside from having fantastic writing teams, we also provide free account management to make the ordering and delivery process as simple as possible. This means you'll have a single point of contact for all of your content needs, eliminating the need to speak with individual ghostwriters. This saves you a lot of time, which you can then use to strategize, research, and execute your online marketing campaigns.
Try out our professional ghost writing services right now!