Interior design websites require content writers to create engaging and attention-grabbing text to accompany the interior design samples. These texts serve to promote the services offered and to inform and educate prospective customers about the company's suitability for the job at hand.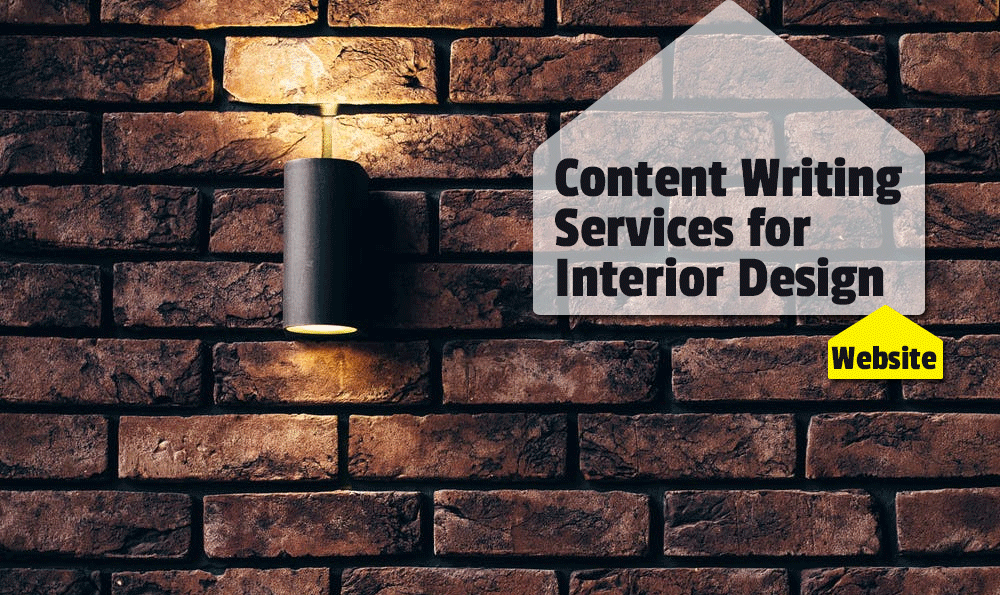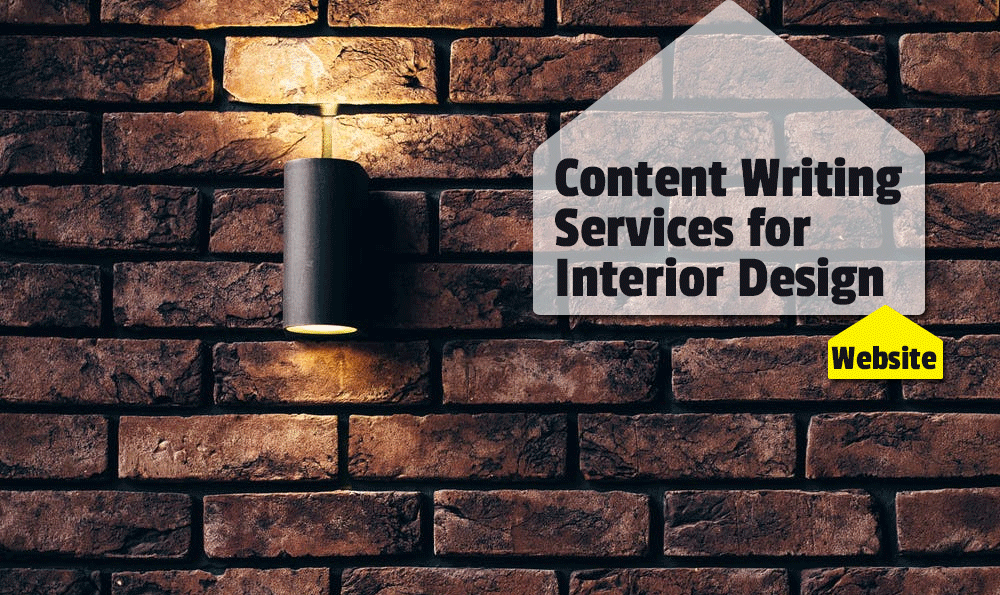 Content writing services for interior design website are typically objective-oriented. That is to say, the content that should be curated is very specific and should be written in such a way that it attracts customers and helps the page and organisation succeed.
The content should include keywords that will help it rank higher in search engines, resulting in increased traffic to your website. When a writer is hired to curate content for an interior design website, he or she should be able to adhere to briefs because the work is very specific and should keep in mind that the language should be simple to understand and engaging, as this is what will attract customers to the site and encourage them to use the services of the specific interior design company.
We will provide you with an unbeatable combination of increased conversion rate and improved search engine rankings because we are not just a team of writers; we also understand business and the critical nature of making an impression on your visitors.
The content will cover a variety of topics, including what your client expects from your business, your personal preferences, and any aspirations you may have for the project at hand. The more data a content writer can gather, the more effective the content will be. Additionally, the content should be search engine optimised.
How do you choose an interior design website content writer?
Bear in mind that you are the best judge of the type of writer you require because only you are familiar with the specifics of your website and what it may offer its visitors.
Thus, understanding how to select the best writer is extremely beneficial. With this in mind, let us examine some of the criteria you should consider when hiring a content writer for your interior design website.
Choose a writer who is a skilled wordsmith and a good researcher.
Always check samples to ensure that they are capable of doing justice to the job at hand. If necessary, request that he/she submit fresh samples of specific products from your site to ascertain their eligibility for the role.
Inform him of the type of content you require and ensure that they understand how to write SEO-friendly articles and how to incorporate keywords into products in a way that does not appear obtrusive but still captures the attention of a prospective customer and helps your site achieve a high ranking in various search engines.
Provide them with all the necessary inputs to ensure that their work is not only simple but also of the highest quality. Bear in mind that this work is for your site, and as such, you will know what to include and what not to include – provide instructions accordingly. Their words have the power to make or break your site, so assist them in their efforts.
Choosing an appropriate writer is not simple. Similarly, selecting an appropriate project is not straightforward. Both parties must attempt to play to their strengths. For the writer selecting a project, consider whether you will be able to do the work justice.
When hiring a website writer, Interior design websites for you verify that the writer possesses the ability and credentials necessary to propel your site forward and assist you in gaining more buyers and customers, as well as returning customers.
Choose someone who is a good fit for the concepts you have for your Interior design website .
WHY IS CONTENT MARKETING IMPORTANT FOR INTERIOR DESIGNERS IN PARTICULAR?
When researching whether or not content marketing benefits businesses, digital marketing guru Neil Patel discovered that businesses that implement a high-quality content marketing strategy can generate eight times the amount of site traffic as those that do not. And, according to our research, nearly half of consumers will engage with three to five pieces of content about a product or service before making a purchase decision.
Here are some ways that content marketing can assist you in acquiring and retaining interior design clients:
Search engine optimised content, such as cornerstone pages on your website and blog posts, can help you achieve top rankings in organic search results, which means you can be found by people who are actively seeking interior design assistance.
Video content can help you rank in both text-based search engines such as Google and Bing, as well as video search engines such as YouTube.
Short content and topic-specific hashtags can help you increase your brand's visibility on social media and connect with a new audience of potential clients. Additionally, it can aid in the development of your brand's authority and reputation as an industry expert.
Content can be used to ascertain people's level of interest and enthusiasm for various topics pertaining to your business. Additionally, content marketing enables you to solicit feedback from your audience.
You can collect valuable feedback from your audience through comment fields on your website and social media channels, as well as through polls. Nothing beats customer feedback for assisting you in making more informed strategic decisions about your messaging, brand, and offerings.
Content marketing enables you to establish trust with your audience before directly attempting to sell them something. Additionally, it enables you to demonstrate your expertise, establish your credibility, and solidify your reputation as a subject-matter expert.
WHAT IF I AM UNABLE TO CREATE CONTENT DUE TO MY OVERWHELMING WORKLOAD? (OR, IN OTHER WORDS, HOW CAN A CONTENT MARKETING AGENCY ASSIST YOU?)
Numerous interior designers operate as sole proprietors, juggling all aspects of their businesses. This is why outsourcing your company's content marketing strategy, creation, and production may be the best course of action.
A content marketing agency benefits from economies of scale, as it employs a team of copywriters, designers, and other specialists who can produce high-quality content more quickly and at a lower hourly rate than you can on your own.
A creative agency can take your vision and run with it, generating ideas you may not have considered. Additionally, if they specialise in interior design and other home services, as Eastside Writers does, they will have an advantage in terms of understanding what resonates and what may not with your target audience.
A content marketing agency can assist with the following:
Developing content concepts
Copywriting and editing services provided by professionals
Graphic designing and video editing art on a professional level
Content strategy, including recommendations for content volume, cadence, and scheduling across multiple channels, including your website, email, and social media.
Analytics and reporting to help you maximise the return on your content marketing efforts.
A professional content marketing agency will assist you in defining your goals and then collaborate with you to develop the most effective content strategy for your budget and objectives.
Content Marketing Ideas For Interior Design
There are numerous ways to use content to connect with prospective and existing interior design clients. Here are a few of our favourite ideas that you can implement on your own or contract out to a professional agency like Eastside Writers.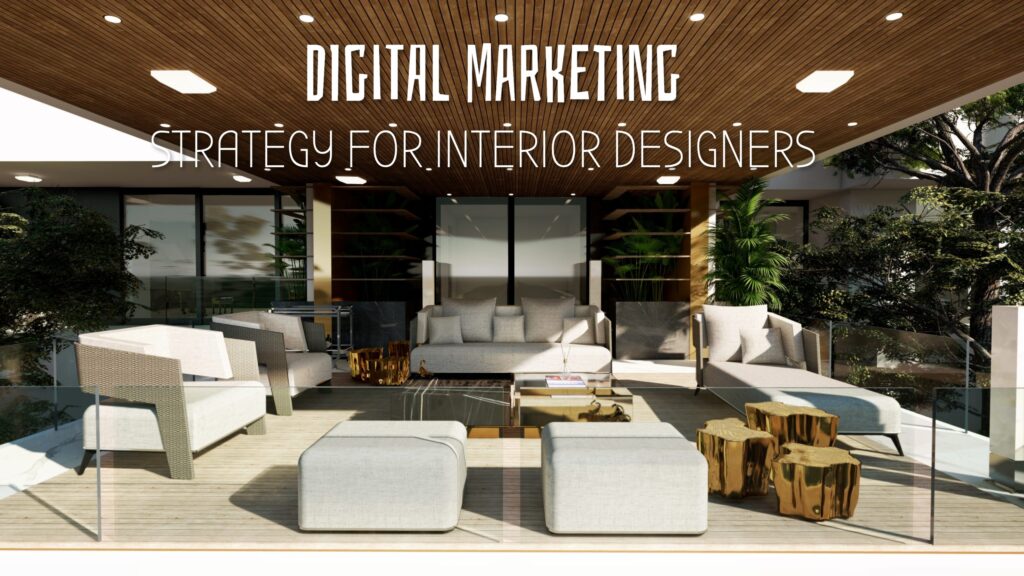 #1. Begin by becoming acquainted with your audience.
While your content marketing strategy may be intended to assist you in attracting and retaining clients, your content should ultimately be about them. The goal of content marketing is to provide value to your interior design consumers.
One way we assist our clients in developing customer-centric content is by assisting them in developing buyer personas, a process that entails learning about your ideal clientele, their interests, wants, and needs. When you truly understand your audience, creating content that will wow them becomes much easier.
We use a process called "agile management," which was originally developed for technology product development but is easily applicable to interior design marketing. Agile development is about comprehending your user and rapidly iterating and improving a product or service to better meet their needs. To comprehend your user, you must first put yourself in their shoes. Consider the following sentence: "As a…, I desire… in order to…"
For instance:
"As a parent of three small children and two dogs, I want a living room that can withstand muddy feet and a lot of activity while also being easy to clean when my in-laws visit."

Or,

"As a retired couple without children who travel five months a year, we are looking for a low-maintenance home with ample space to display our travel souvenirs."
Along with user stories, you can learn about your clients and develop targeted content that resonates with them by asking key questions, such as the following:
What are their favourite films, television shows, and periodicals?
Which design eras, such as Victorian or mid-century modern, are their favourites?
Which celebrity homes do they lust after?
What are their concerns and sore spots?
What causes them distress?
Which causes them to unwind?
By asking these questions, you'll gain a better understanding of what your clients will adore.
#2. Identify what stresses and relaxes your clients.
You're in the business of creating environments that enable your clients to perform optimally. Concentrating on the factors that contribute to their stress and those that relieve it can assist you in developing content ideas that address these subjects.
For instance, if your clientele consists of working parents who become stressed when they walk in the door and all they see is domestic chaos, create content that addresses those pain points. You might have a blog post with organisation tips, storage ideas, and easy-to-clean flooring. On the other hand, if the majority of your clients live in cities, you could provide content about urban gardening ideas or small apartment-sized fountains on your Interior design website.
#3. Present content in a variety of lengths.
When creating content to attract and retain interior design clients, keep in mind that people have varying attention spans at various times of the day. Long-form content, such as an article or blog post, is ideal for a lazy Sunday afternoon read. While brief tips shared on social media can pique people's interest during their lunch break or daily commute.
#4. Repurpose content in a variety of formats for use across multiple channels.
Along with content length, providing content in a variety of formats can help you reach a broader audience. You can take a single topic, such as "What to do if you don't have enough closet space," and create content around it in a variety of formats for a variety of marketing channels. These formats may include infographics, slide presentations, static images converted to video, blog posts, or audio recordings such as podcasts.
#5. Optimize your content for Google and YouTube rankings.
As mentioned previously, content that achieves high rankings in search engines such as Google, Bing, and YouTube can drive consistent traffic to your site. This is where a search engine optimization (SEO) specialist can be especially beneficial. An SEO specialist can assist you in developing content for your specific niche by utilising what are known as long-tail keywords. Utilizing long tail keywords maximises your content's chances of outranking competitors in your market. Additionally, an agency can assist you with local searches in your market, increasing your chances of connecting with potential clients in that region.
#6. Optimize your content for social media sharing.
Apart from enabling self-publishing, social media enables you to reach an audience well beyond your immediate network. Creating shareable content is an excellent way to reach a whole new audience of potential clients. How-to videos, lists, and rankings all make excellent shareable content on your Interior design website.
For instance, you could compile a list of the top mistakes to avoid when it comes to kitchen organisation or indoor lighting. Alternatively, you could share a list of essentials for a child's nursery. This type of content will ideally be shared by your followers with their own networks.
#7. Compare and contrast before and after photos.
People enjoy seeing changes, and as an interior designer, you have the opportunity to share numerous before and after photographs. Take photographs and videos of your projects both before and after they begin. Then, share these stories on your website, via email, and through social media.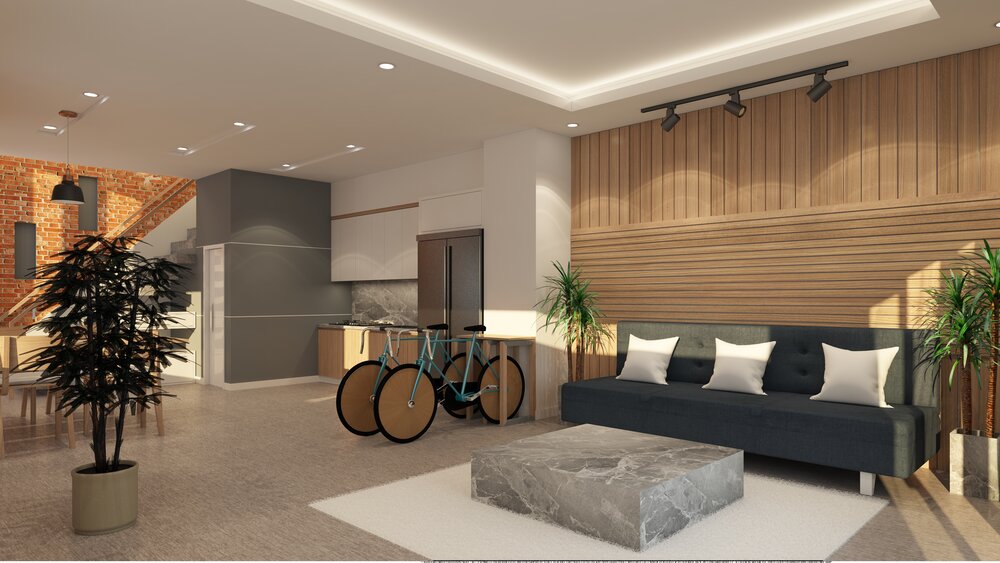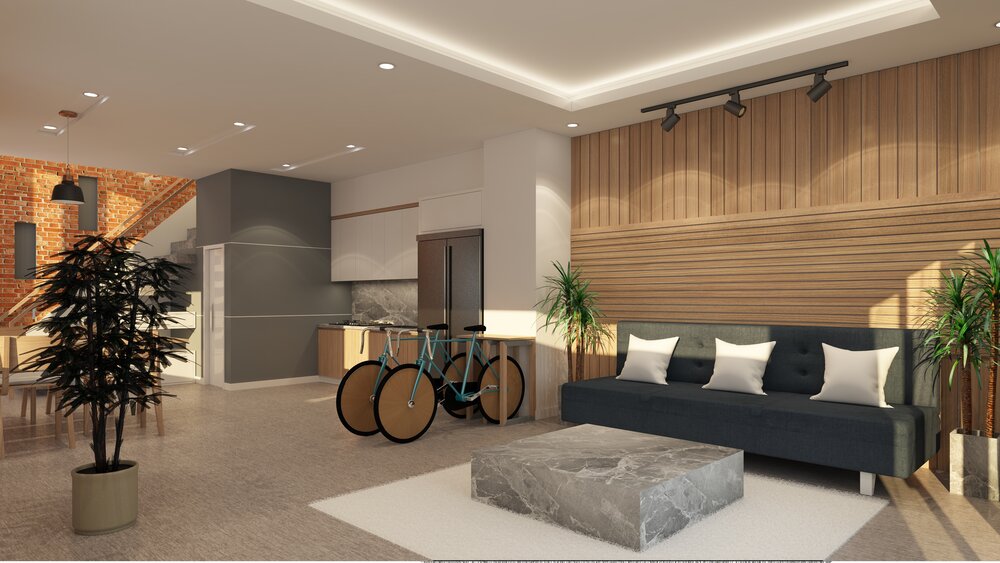 #8. Create animated motion graphic videos from static images in your portfolio.
By transforming static images into a video montage, you can breathe new life into them. This is where a company like Eastside Writers comes in handy. By converting a collection of static images into a video sequence with text overlays, narration, and background music, a professional motion graphics editor can breathe new life into them. The videos can then be shared on your website, social media, and other platforms.
#9. Create personal video messages from members of your team and yourself.
Today, more than ever, we have the opportunity to "meet" the people behind a brand. Due to the fact that you are in the service industry, your clients will want to know who you are – who is behind the work. Personal videos, whether formal or informal, can go a long way toward establishing your identity with potential clients.
#10. Distribute client testimonials.
Whether written or recorded, testimonials from previous clients are one of your most effective selling tools. Combining a client recommendation with details and images about the client's project can have a huge impact on a new potential client's decision to work with you.
#11. Create a list of the top ten items.
People adore lists, and there is an infinite number of interior design topics for which you can create lists. Several examples include the following:
The best houseplants for pet owners
Which vintage writing desks are your favourites?
Outdoor lighting design concepts
Colourful accent ideas to liven up an otherwise dull room
Films that influenced your design concepts
Organizational tips for the home office
Couches for cramped quarters
#12. Create content that is specific to certain rooms or areas.
Another way to generate content ideas is to concentrate on specific areas or rooms in a home or office, such as the following:
Porches and patios
Garages\sDecks
Rooms de séjour
Bedroom for guests
Bathroom for guests
Mud Room
Home office
Children's room
Nursery
Dining area
Pantry
Closet Hall
Bedroom en suite
Laundry room, and so forth.
#13. Create content that is centred on a particular style or theme.
Another technique for coming up with content ideas is to narrow your focus on a specific theme and then brainstorm ideas related to that theme. For instance:
Bohemian
Family
Masculine
Minimalist
Tropical
Neutral
Cozy
French Country
Feminine
Nautical
Vintage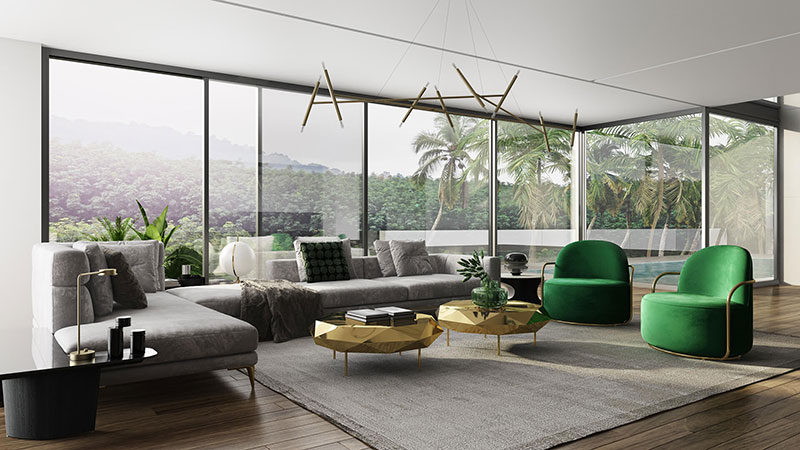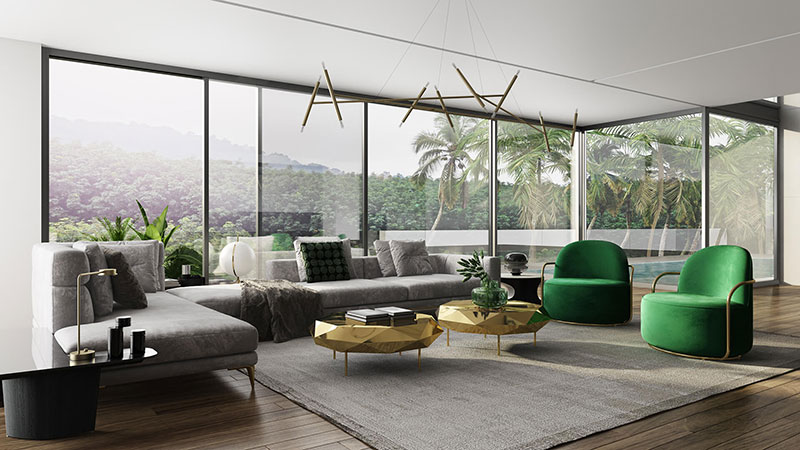 #14. Create content centred on a single colour.
You are aware of the critical role colour plays in interior design. However, your clients may or may not consider the nuances of colour. The following are some suggestions for interior design content that focuses on the use of colour:
Color combinations that work and those that don't
Popular colours throughout history
Cobalt blue objects
Kitchens in white
Bedrooms in pink
Choosing an accent wall colour
Color selection for your garden flowers
You already possess a creative bent as an interior designer. This presents you with a unique opportunity to leverage content to enhance your brand and offerings. With these tips, you should be able to see how the right content marketing strategy can help you grow your client base and establish your reputation as an industry expert.

Contact Eastside Writers Today for additional great content ideas.