A Content Writer is all about writing with proper planning, creation, and revising of web material, usually for the goal of digital marketing, It can include writing blog posts and articles, scripts for videos and podcasts, as well as content for specific platforms, such as tweetscrash on Twitter or text posts on Medium.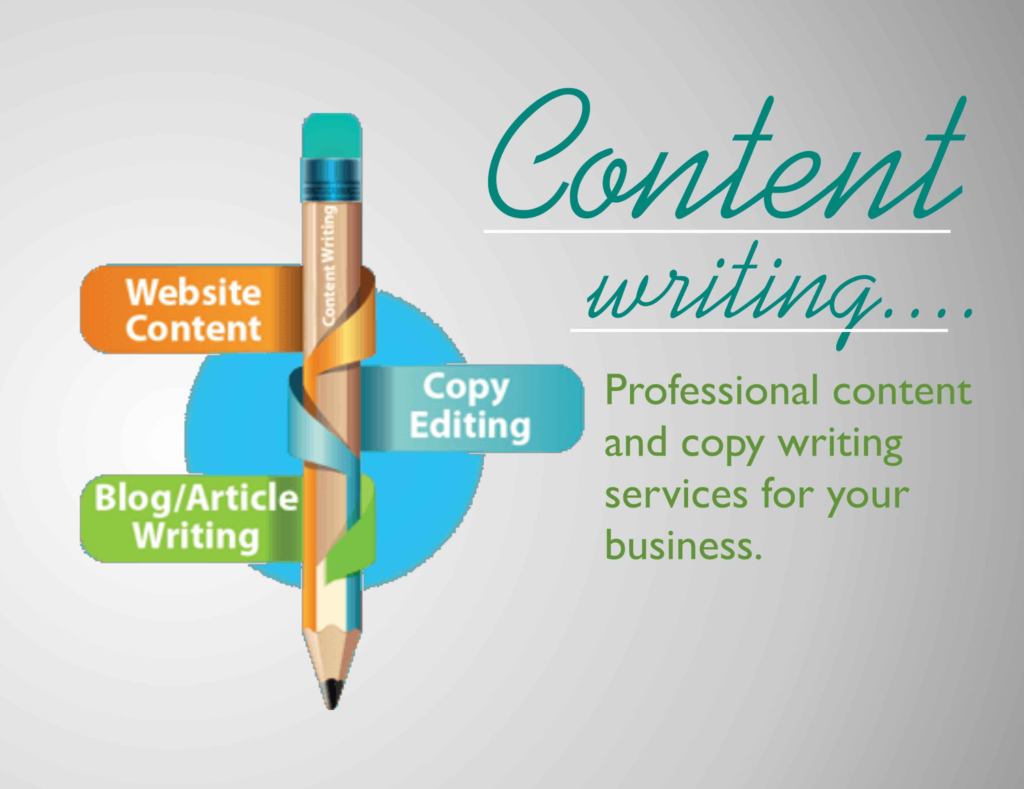 Professional writing created for an online audience to meet specific marketing objectives is referred to as content writing. Content, also known as copy, is published online by marketers and business owners for a variety of reasons. They may want to increase the number of visitors to their website or inform their customers about a new product or service. Above all, they want to reach a specific audience that is receptive to their well-crafted messages.
Marketing and content go hand in hand in today's digital world. It's not enough to just make great products; you also need to find ways to get your products noticed and in front of potential customers. Creating entertaining content is one of the most effective ways to expand your company's reach.
Content writers can help with this. A content writer is a skilled writer who can create content that is both engaging and informative. Content creation can help drive repeat customers and inform potential new customers, as well as increase engagement.
We'll explain why a content writer is one of the most important members of any marketing team in this article. You'll learn more about content writers, including who they are, what skills to look for, and how to hire the best.
What Is The Role Of A Content Writer?
A good content writer sets the tone for the company's website and creates useful posts for readers. These writers can work for you in-house or as freelancers. They are an important part of any marketing team because they work on a variety of projects for long periods of time.
A content writer is a person who creates content for the internet. They're not copywriters because they create content that educates rather than sells. Copywriting is more concerned with generating sales, conversions, and leads, whereas content writing is more concerned with providing information. They can write blog posts, ad copy, product descriptions, podcasts, real estate guides, landing pages, press releases, white papers, email campaigns, social media content, and other marketing and SEO content. They also design graphics, e-books, and other promotional materials to assist businesses in expanding their reach.
What Is the Importance of Content Marketing?
One of the main funnels that businesses use to make their products and services known to potential customers is content marketing. Most businesses nowadays use a blog to boost engagement and interact with potential customers.
It's difficult to sell products and reach new customers without content marketing. Content marketing's main goal is to create high-quality content that engages readers and converts their interest into sales.
Content marketing requires a significant amount of time and effort, but it is well worth the effort. Writing weekly blog posts or marketing emails can be intimidating for many business owners. Fortunately, content writers are skilled writers who can complete the task for you. We'll explain why you should hire a content writer and offer advice on how to find the best candidates.
Why Should You Employ A Content Writer?
Hiring a freelance content writer allows you to concentrate your skills where they are most needed. By hiring a professional writer, you can rest assured that your website will have high-quality content, allowing you to focus on growing your business or expanding your team.
It's difficult to write. Most business owners aren't trained writers and lack the necessary skills and knowledge to create engaging content. Content writers are experts at creating marketing-driven content and can make a difficult task seem much less daunting. Content writers' jobs entail writing pieces that follow a style guide and proofreading to ensure that each piece is grammatically correct.
Not only are content writers subject matter experts, but they are also marketing experts. They can assist you in conducting keyword research to determine what types of online content your potential customers seek. SEO, also known as Search Engine Optimization, relies heavily on keyword research. SEO (search engine optimization) is a marketing strategy for increasing a company's online visibility through non-paid channels.
It's a crucial marketing strategy for boosting organic (or natural) search results. The better your SEO, the more likely you are to reach out to potential clients. Content writers tailor posts to your potential customers with the goal of increasing your online visibility.
What Should You Look For in a Content Writer of Today?
Content writers aren't all created equal. A great content writer will have a lot of experience and a lot of knowledge about a specific niche. Some may have received formal education and a Bachelor's degree, while others may have gained experience in the workplace. Keep the following skills in mind when hiring a content writer.
Skill Set of a Content Writer
Grammar and Spelling Proficiency
The most important quality that any content writer should have is excellent writing skills. They should be able to communicate effectively in English. A good web content writer will be familiar with grammar rules and writing styles like AP or Chicago.
A website content writer also needs to be able to write quickly and stick to deadlines. To write content that stands out from the competition and engages customers, they must be creative and innovative.
Design for the Web
Many content writers are also familiar with the software and tools that are used to design and create web pages. If you want the content writer to maintain and manage the posts and web pages they create, this is an especially important skill to look for. Look for writers who have worked with CSS or HTML before. Look for writers who have worked with your web platform before, whether it's WordPress, Web-flow, or something else.
Voice
The ability to command voice is one of a great content writer's greatest assets. Your brand's voice and personality can be captured by content writers and turned into engaging content. This tone unifies your articles and introduces your target audience to your company's values.
Expertise and research abilities
A good writer should be an expert in the field they'll be writing about. They should have strong research skills and be able to properly source and cite research. Look for writers who are industry thought leaders or have extensive experience in your industry or field. If you need to write content about the software or other technical specifications, consider hiring a technical writer—someone who can create engaging marketing content while also explaining complex technical topics in layman's terms.
How Do You Find A Content Writer To Work For You?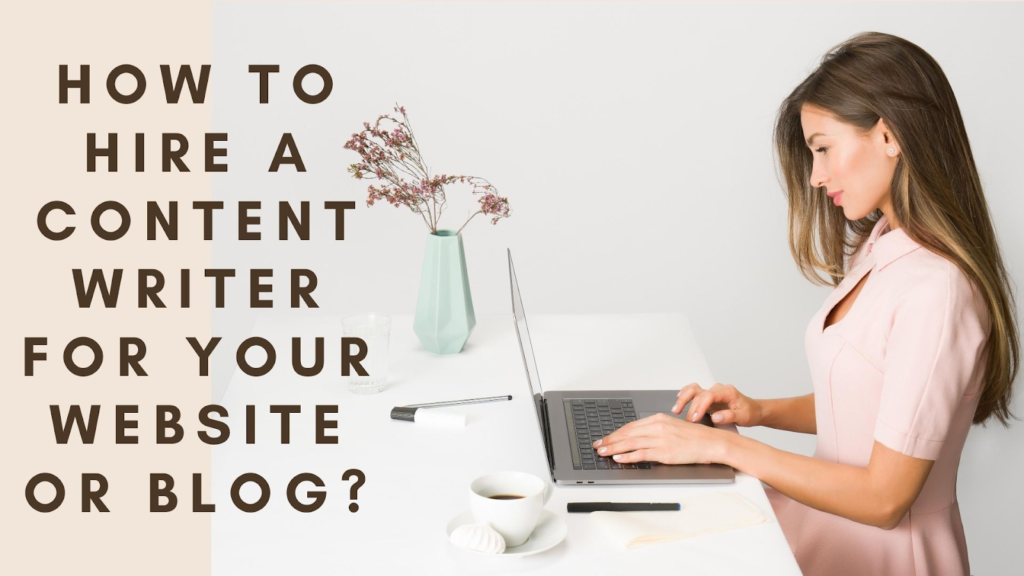 In-house hires and freelancers are the two main types of content writers. We'll go over both types briefly below so you can decide which is best for you.
In-House Writers are typically more expensive than freelancers. Because they usually work full-time, they are entitled to the same benefits and perks as other full-time employees.
An in-house writer has the advantage of learning the company culture much faster than freelancers. They also interact with other members of your digital marketing team more frequently in person. They will be able to collaborate more closely on content strategy and adapt content more quickly.
Posting a job ad or reaching out to writers you admire are the best ways to hire an in-house content writer. Your content writer jobs ad should be specific and concise, aside from the job title. List any special requirements you have for the writer, such as technical skills or software tools.
Freelance
Hiring a freelance writer allows you to be more flexible while also saving money. Small businesses should hire freelancers because they can be hired on an as-needed basis and paid per project. You also save money on perks and benefits that are usually only available to full-time employees.
In addition, hiring a freelancer broadens the pool of available jobs. Rather than restricting your company's hiring to locals, you can hire writing experts from other cities and countries. Just make it clear if you require a freelancer to be a US citizen for tax purposes.
The challenge with freelancers is that you must establish open communication channels because they do not typically come into the office on a regular basis. Things can fall through the cracks if communication is not established and effective. Working effectively with a freelancer requires being clear about expectations and keeping in touch on a regular basis to ensure that the entire marketing team is on the same page.
Services for Content Creation
If you're having trouble finding a great content marketer, consider using a content writing service like The Writer Finder. These companies find high-quality writers who can create content for everything from social media marketing to white papers. The disadvantage of these agencies is that they typically require an upfront payment, which can be prohibitively expensive for small businesses.
Increase Your Reach by Hiring a Content Writer
A content writer is an important part of your marketing plan, whether you need someone to make interesting posts for social media or guides on a certain topic. Many content writers have experienced SEO specialists who can boost your online presence and create written content that is relevant to your target audience. If you follow these guidelines, you will be able to find the best writer for your company's needs.
Quality content writers should possess:
Being a content writer has a number of advantages. Depending on your position, you may be able to work from home or a favorite coffee shop, choose the topics for which you wish to write, and see your work published and generate real value.
However, the job is not always straightforward, and success requires a variety of skills in addition to being an excellent writer. Thus, here are seven critical skill sets that any successful content writer should possess and continue to hone throughout their career.
1. Versatility
This may seem self-evident, but I see a lot of content that falls flat because the tone and style do not fit the piece's purpose or the brand's culture. For instance, a landing page's copy should probably be brief and focused on persuading the reader to take action. In comparison, a white paper will likely be more effective if it contains additional details to explain a more complex issue.
In terms of tone, blog posts for a scientific equipment company aimed at medical researchers will almost certainly be very different from those for an organic food shop aimed at a broader demographic of health-conscious consumers. The more styles you can absorb and adapt to, the more valuable you will be as a content writer.
2. Proven ability to conduct research
Research is critical for effective content writing because it establishes credibility and, most importantly, value. As a result, it is critical to locate trustworthy and interesting information online from reputable sources. Experts are particularly valuable resources if you can effectively obtain the necessary information through effective interviewing skills.
3. A Thorough Understanding of Search Engine Optimization
Great content writers stay current on SEO trends – after all, even the best content will be ineffective if it is not easily accessible to readers. It's critical to understand how to write SEO-friendly titles and descriptions, how to effectively use keywords, and how to stay current with Google's algorithm changes.
4. Organizational Capacity
Organizing is about more than maintaining a tidy workspace; it's about staying on top of the writing jobs you've accepted.
Maintain a calendar in your "Notepad" and be aware of your deadlines. Even better, the majority of smartphones include time management applications. Turning in an assignment late sends the wrong message to your customers and frequently leaves editors with insufficient time to proofread your article. Prioritize your tasks to ensure that they are completed in a timely manner.
5. The Capacity to Concentrate
Writing requires concentration, which can be difficult to come by at times. When it's time to work, eliminate distractions and concentrate on completing one task at a time. Occasionally, to get things started, you can begin with a few smaller, easier-to-complete tasks before tackling your larger projects.
6. The Capability of Adhering to Deadlines
Your clients are bound by deadlines. Delivering high-quality content on time demonstrates not only professionalism, but also dependability. This means that effective time management is critical to determining how many jobs you can accept and reject while still completing them on time. If you're having trouble managing your time, check out these 14 time-saving writing and productivity hacks.
7. Communicate effectively
Notify the customer if you have a question about an assignment. Because writing is a form of communication, there are no excuses for failing to contact your client in the event of a problem. When writing to a client, treat the correspondence as if it were an official communication: proofread your message. Your customer will recall your deference.
8. Editing, Editing, and More Editing
Rarely are first droughts perfect. Editing skills require patience, discipline, and an uncanny ability to pay attention to detail. Along with grammar, spelling, and punctuation, keep an eye out for superfluous points and overused words. Additionally, do not be surprised if you find yourself spending more time editing than writing.
9. Provide High-Quality Services
Make an effort to create unique, high-quality content – make sure your articles are engaging and grammatically correct. When customers require articles, you want them to think of you as an excellent writer who completes assignments on time. If you want more clients and better pay, consistently producing high-quality writing will eventually get you there.
10. Maintaining Demand
You may be an excellent writer, but your job opportunities will be limited if you do not keep up with current trends. Join writing and freelance communities, develop your online profiles, gain experience with cold emailing, utilize various social media platforms, and showcase examples of your work.
Maintaining an active presence on a few social media platforms will not only increase your chances of landing specific writing jobs, but it will also help you build valuable contacts. Clients are constantly looking to expand their reach, and if you can offer to share content with your network, you will provide them with an additional reason to hire you.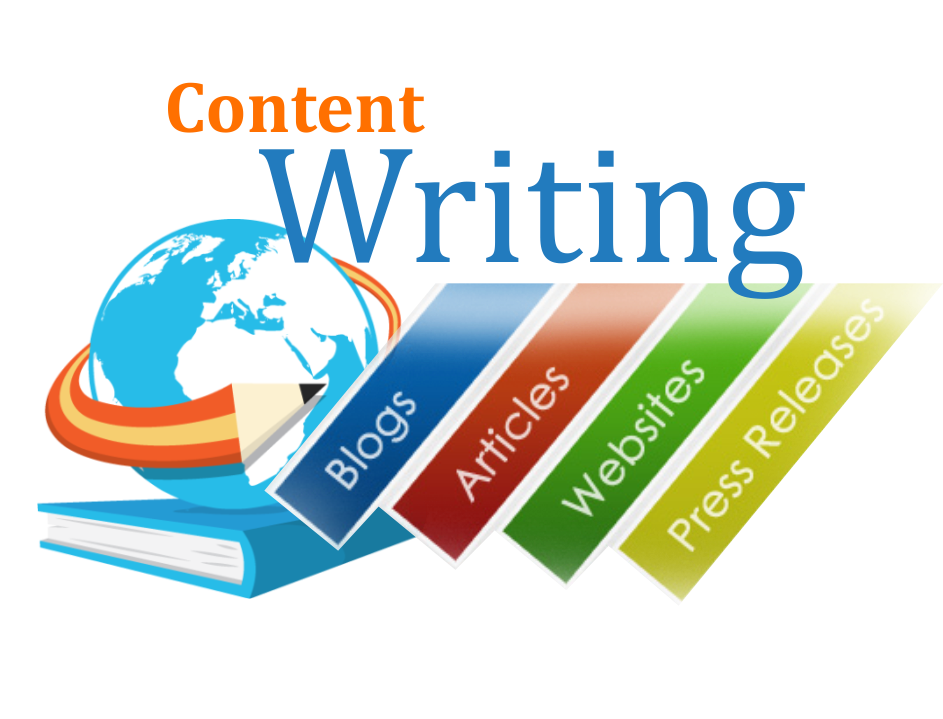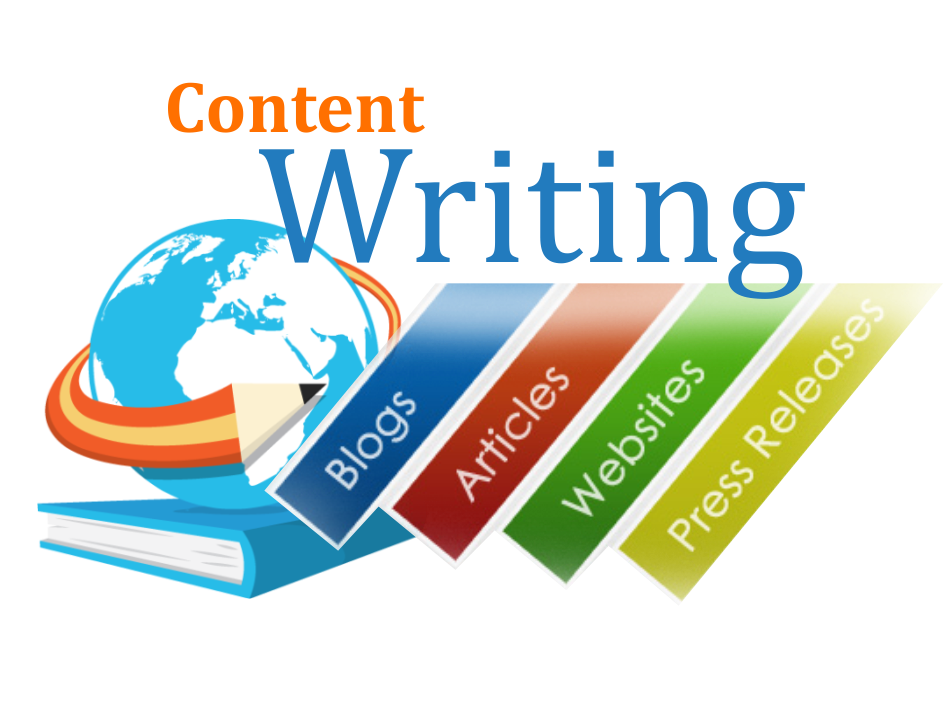 There is more to being a content writer than meets the eye
While a flair for the written word is necessary for a content writer, it is only one piece of the puzzle.
Research abilities, SEO knowledge, adaptability, and staying current are all ways to ensure your success as a content writer continues to grow.
Take the time to continuously improve these skills, and you'll be able to create content that's easy to find, compelling to read, and in demand.