Social platforms are changing rapidly and regularly. Software and Application are constantly changing algorithms and it is becoming consistently difficult to generate engagements from the posts that you have created on your Social Media platform. The competitor's competition is getting louder day by day and audience expectations are running high. Hence you need to be a step ahead always when it comes to Social media content.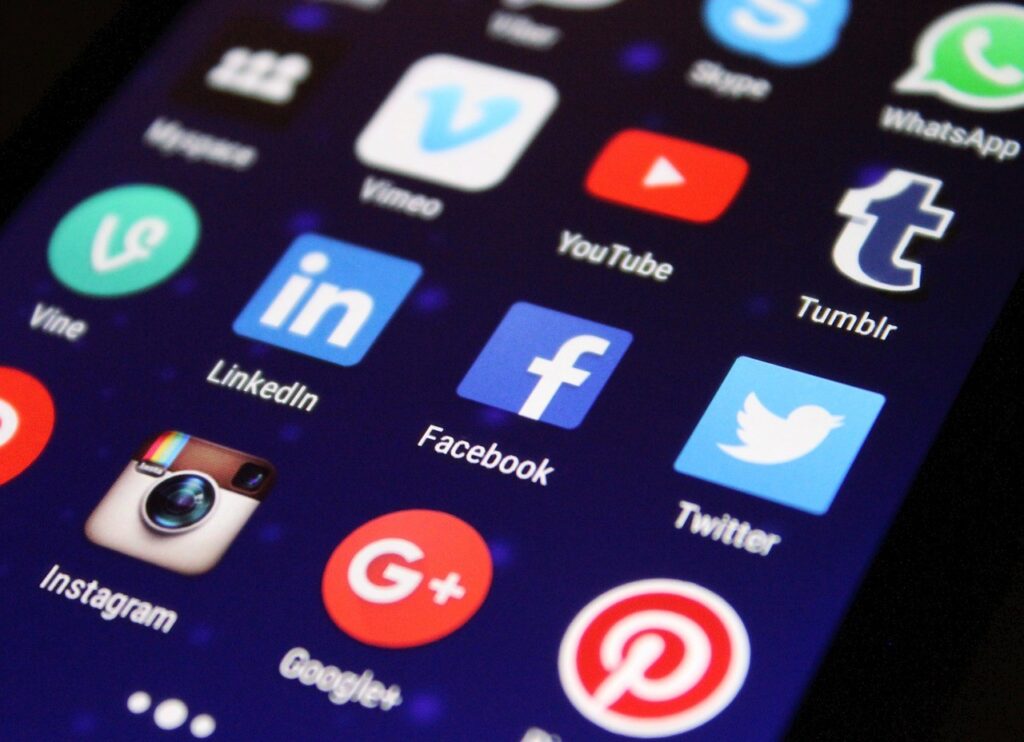 Writing good content for social media requires a lot of creativity. It should be short, sweet, crisp and yet be able to deliver the whole message in a very simple and easy manner to the audience.
In the process, you invest capital, time, and skills in creating your post on social media, with the main motive that it should give a good return on your investment. Therefore there should be a strategy designed meticulously to meet your goals.
The Strategy
The strategy should outline the entire roadmap on how to write and present the content in various forms as different social platforms have different sets of audiences and groups.
Depending on which social media platform it's going to be posted the whole content matters and the description changes. For instance, what you'd say on Twitter, will be different from what you write on Linkedin or the way you present it on Facebook wood look different from the way it sounds on Twitter or for that matter an email mailout.
Your content should be precise, to the point, meaningful, engaging and relevant. Content creates brand value and helps you to position your products at the top of your competitor's product. This leads to driving your business in the correct marketing direction and also generating loyal customers who will trust your products, thus enabling you to have a secondary and recurring business. Such is the power of social media platforms to generate huge volumes of business with a proper action plan in place.
Mentioned below are some very useful tips to create content writing for social media.
#Create Stellar Headlines:
Create unique, Appealing and outstanding headlines. It is one of the most vital ingredients that go to make or break the success of the content. Better the headline, the more is the number of clicks, and the higher the number of clicks you are more close to your goal, even to the extent of going viral.
#Focus on your Audience:
Your audience is the centre on which maximum focus should be kept while writing the content. It is crucial to judge the requirement, temperament and psyche of your targeted persons so that you can build up a close and personalised rapport to understand their needs.
Tailor-made content based on the customers' needs will meet up with the audience's expectations which in turn will help to broaden the base and increase the reachability and potentially extend well beyond your target readers.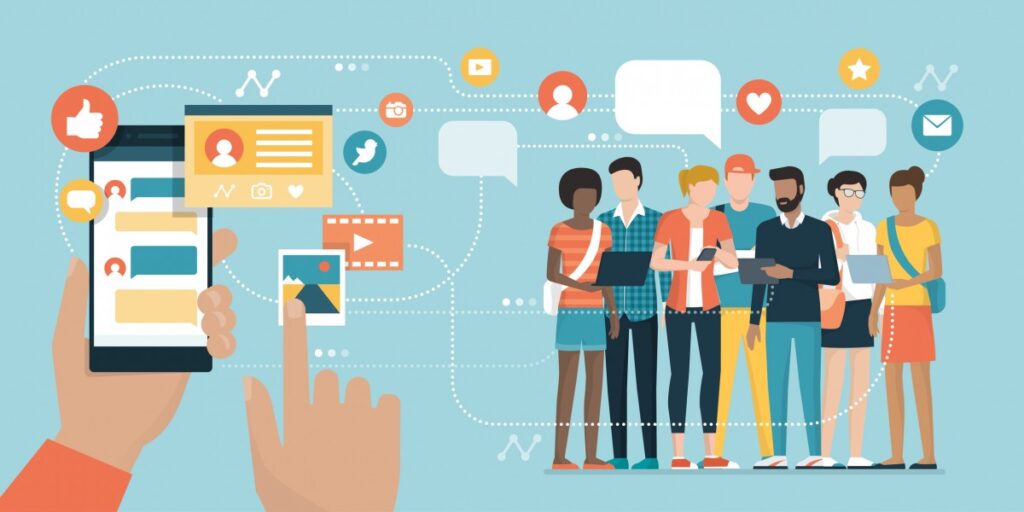 #Research Your Audience:
We all know what research means, it is self-explanatory. You have to understand your potential customers needs to their core and you are through. You have to address the concern of your audience well, Understand their requirements, their obstacles and the necessities. First of all, let us understand the general demographic information of our audience and then dig further.
What are the obstacles or challenges they are facing? create the content as per the requirement and challenge that might be of a high priority for them right now, then develop content for social media posts which will address the issues with proper solution.
#Make posts short and simple.
Your audience will not have much time to gross over the entire subject matter nor they will have the interest to go through the matter if it is too long. The objective is to convey the matter in a short and simple way so that it can deliver the message in the most emphatic and purposeful manner.
Use short sentences and paragraphs. Paragraphs should not contain more than 2 0r 3 short sentences with simple words that are well understood even by grade-nine level. Keep it condensed, compact and crisp.
#Don't make False promises:
Do not exaggerate what you can't deliver. Be honest while creating your content. Do not make false promises in your content. It will dent your brand image and you will lose the confidence of your audience. The CTR would start falling rapidly and it would then become very hard to make a comeback again. Once the loyalty is lost the click is lost as well.
#Use Images and Graphics:
Whenever possible, use images, graphics, and videos to describe your content. Visual content is more engaging and, in many cases, can tell the story more efficiently and succinctly than words alone. Indeed, an image or video can well stand alone in social media posts while still conveying the entire message to your readers.
Remember that video, in particular, can help you connect with your audience on a deeper level. Images are just as important for social media content as they are for any other type of content. Fill your social content with images after you've written it to make the most of it. Beautiful stock photos, detailed screenshots, and even personal photos can help to improve your content and conversion rates.
#Be Current and Up-to-date.
Staying up-to-date with current trends goes hand in hand with Social media. It is a great way to stay up to date on current events and Internet web- trends. Social media content has a relatively short lifespan, so using it to cover current events is a wise move. If your content is outdated or stale it won't get the viewership. Trendy topics with value-based content tailor-made to address the needs of the customer are what it takes to get maximum clicks.
With this in mind, don't be afraid to look to trending hashtags, news sources, and industry events for ideas for your next batch of social media content.
#Speak Clients Language:
Expand your research to learn what language your readers use to communicate their requirements and obstacles. When writing your posts, use this language to ensure that your content is understood by your target audience. This will help to demonstrate to them that you actually understand them and their problems.
A press release in your favourite newspaper, for example, will read very differently than a post on Instagram for sumptuous Pizzas. These two groups of people not only have different challenges and points of view, but their language – the exact phrasing they use to speak about their needs and challenges – also differs significantly.
#Voice it directly to your Readers:
Although social media posts should be written in the language of your target market, the overall idea must be written in your own voice.
Social media works best when it is personal, so don't be afraid to speak directly to your audience. The personal "you" out stands more than anything else in the news feed, so it's a good idea to include it.
Your brand voice is the temperament and expression that pervades all of your marketing activities and social interactions online; you create that voice with the language and tone you are using while creating the content or connecting with your potential customers.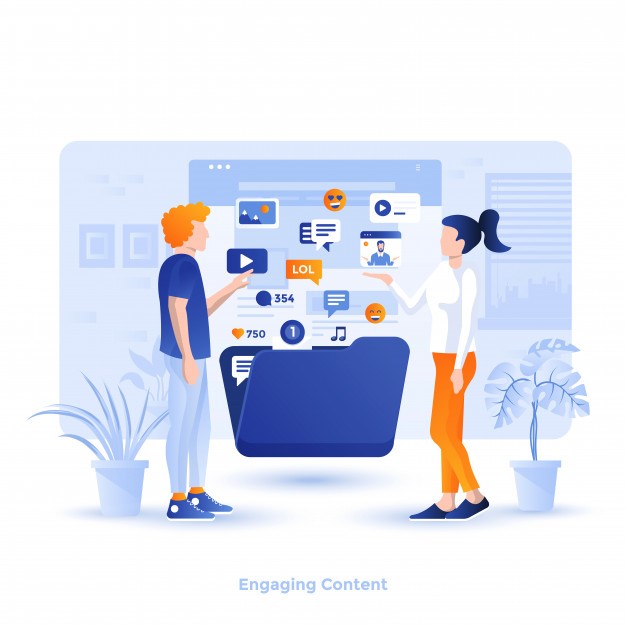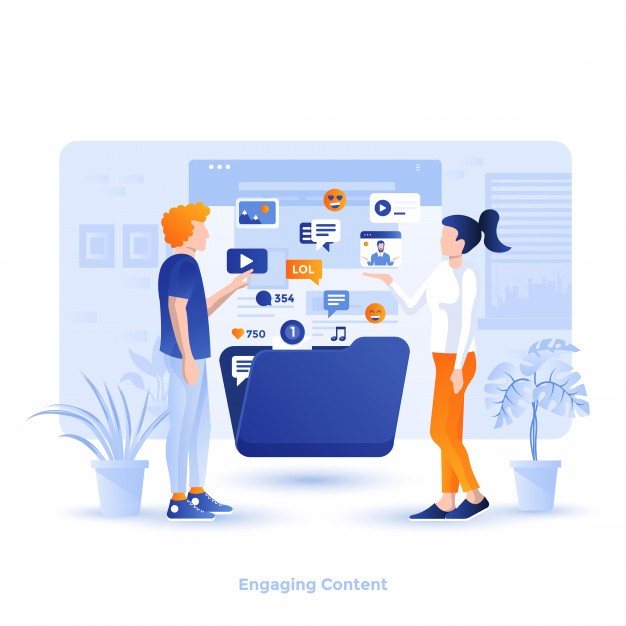 #Optimize your writing according to the platform:
Facebook is not the same as Twitter, which is not the same as Instagram, which is not the same as Google+! Since all these platforms are different in their mission and motives, the sentiments and psycho of the people also vary in these platforms. Different groups and individuals in these various platforms have viewers and readers with different tastes and outlook. Therefore it is of utmost importance to devote time and effort to optimise the content you create for the various social platforms for which you write.
For example, you have to know which platforms your readers prefer? How long your content should be for that platform, or how to present it so that it performs well in the best possible way on that platform? Optimizing content for the platform on which it is published is critical, and mastering this skill is essential.
#Be Positive:
You may choose to share your opinion or take a stand on something important to you and your brand in some of your posts. But there is a distinction to be made between taking a stand and attacking or criticising others.
You may choose to share your opinion or take a stand on something important to you and your brand in some of your posts, but that has to be authentic and not detrimental to others' opinions or views. Do not post derogatory, or negative statements when you are comparing with others ( if at all necessary).
Whatever you do, avoid publicly criticising anyone (or any business). Criticizing others is not only unprofessional but also dangerous, as it can attract more negative people to your page and jeopardise any trust or credibility you've built with your current followers.
Being positive doesn't mean being happy. There is a clear distinction between the two. It has nothing to do with projecting to be happy or depicting sadness. Even negative sentiments or contents can be projected in a positive manner and choosing positive words and sentences goes a long way to showcase positivity.
# Call to Action:
The last, but very crucial step is to add the Call to Action at the end of your content. Drive your audience with a prompting CTA button at the end to convert your audience towards a potential buyer. Without the CTA button, your whole purpose might go down the drain. The readers might enjoy the read, get the knowledge but may easily forget after a few hours and the whole thing might go out of his mind after few hours.
The possibility of losing customers is high if there is no CTA added at the end of your content page on social media platforms. As the saying goes "strike while the iron is hot" it is pertinent to derive the maximum benefit out of your content placed in social media. That is the whole purpose and motive behind creating content on social media platforms.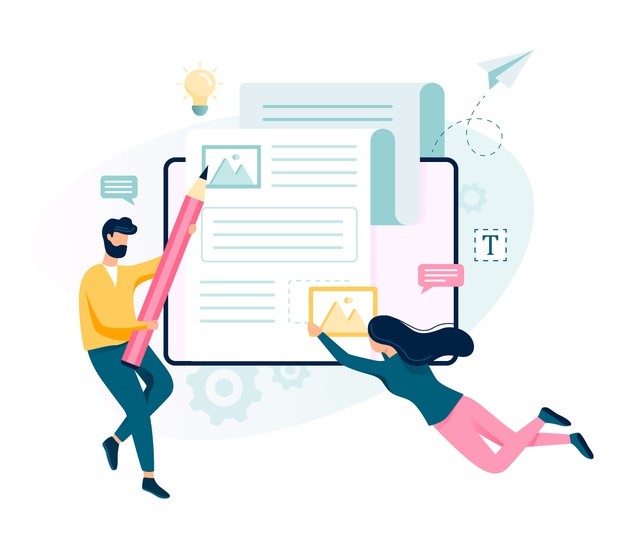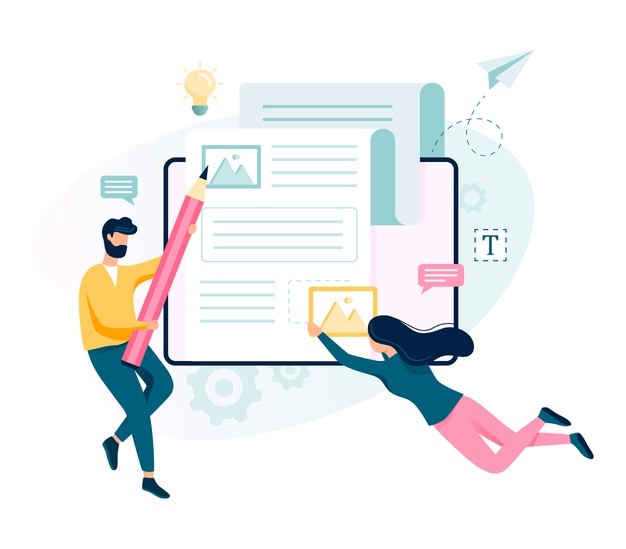 Wrapping it up,
The battle for your audience's time and attention can be intense. The key to success is to not compete or final, but rather to stand out from the crowd by creating and sharing content. Social posts that your target audience will want to ingest by finding it intriguing and requisite
You can connect with your audience through your content by making sure that everything you write is written in line with their thought process and interests. Do your homework and get to know who they are and what they require most or are sought after. Speak to them in their language, using your brand's voice consistently. Last but not least make proper use of Videos, graphics and images to make it adequately significant and the use of a CTA is a must to finish with.