Kerala's Undiscovered Backwater Destinations in India is the most popular destination when we plan our vacations. The first thing that comes to mind is Kerala. Kerala is famed for its captivating backwaters, and is frequently referred to as "God's Own Country."
Backwaters are mainly formed by some natural or manmade obstruction in the main course of a river or it may be a passive tributary or a ranch of a river with a dead-end or a stream parallel to the river which eventually meats the main river in the due course. Backwaters do not have much current and are mostly stagnant. They are calm and uninhabited in most cases. They are often lined up with Palm trees, Coconut trees, pandanus shrubs, dense bushes, and many exotic leafy plants. It also houses many unique species of water bodies and aquatic life such as floating macrophytes, hyacinth, Vallisneria, mudskippers, crab, shrimps, mullets, catfish, and cormorants. Some animals like otters and turtles are also common.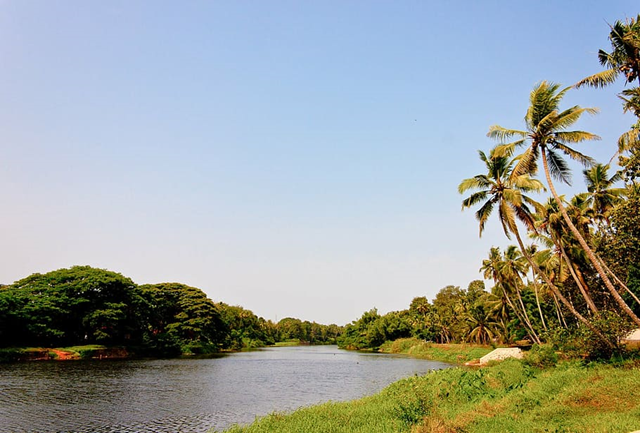 1)Valiyaparamba backwaters, Kasaragod.
Valiyaparamba is a small island in Kavvayi Lake. Valiyaparamba is believed to be one of the most elegant and divine backwaters located at a distance of about 30 Km from Bekal town. This small island is separated from the mainland by the backwaters of four different rivers; Valiyaparamba is a tiny fishing village and is an island where fishing is the most dominant activity and the major source of income for the local inhabitants.
Lined with coconut trees, the lagoon is well-known for its mussel cultivation. Along with fishing, paddy cultivation is also the major occupation for the local populace and one can see the vast cultivated land along with the coastal areas. The cool breeze and the tranquil atmosphere add much to its natural beauty. A boat cruise in traditional 'kettuvallam' (houseboat) offers a panoramic view of the island and one can enjoy the rustic charm of the unspoiled backwaters.
How to Reach:
By Air: From Mangalore Airport, located at a distance of 105 Kilometers.
By Train: From Cheruvathur Located at a distance of 5km.
By Road: From Kasargod located at a distance of about 50 Km.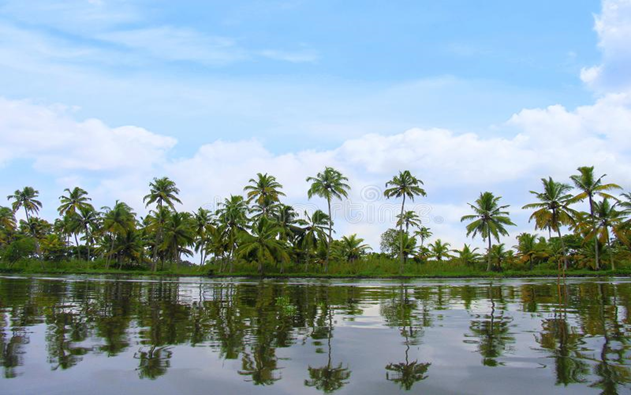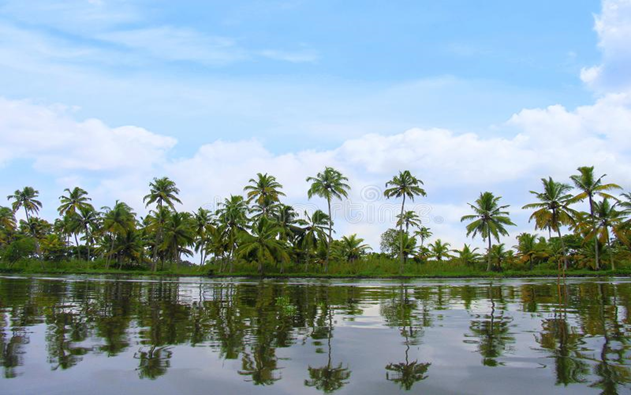 2)Kavvayi Backwater at Payyanur.
The name Kavvayi is derived from the Kavvayi Island which is located north of Payyannur, in Kerala. It proudly boasts to be the largest backwater destination in North Kerala. This lesser-known destination has its own charm and is the results of the web comprising of the five rivers. These five rivers intermingle within themselves and a drone camera will view it as five snakes entangled among them. The names of these five rivers are River Kavvayi ( the main river) while the rest four are its tributary stream, the Kankol, Kuppithodu, Kuniya and Vannathichal.
It starts from Kavvayi near Payyannur which is a part of the Kannur district to Neileshwar in Kasargod district. The backwater is dotted with numerous big and small islets which adds to its enchanting beauty. These backwaters claim to form the largest wetland in northern Kerala with an area of about 34 to 38 sq km. One can truly enjoy the vast expanse of this wetland from the houseboat. This place is a perfect rejuvenating and relaxing destination.
The area is made up of the sea, waterways, canals, narrow inlets, paddy fields, and tropical greenery. The area's main draw is its diverse flora and fauna. Migratory birds can be found in abundance across the shoreline. It's no surprise that this location draws a large number of visitors.
How to Reach:
By Air: Nearest Airport is Calicut International Airport, about 154 Km.
By Train: From Payyanur railway station, Kavvayi is only 3 Km.
By Road: From Kasargod located at a distance of about 53 Km,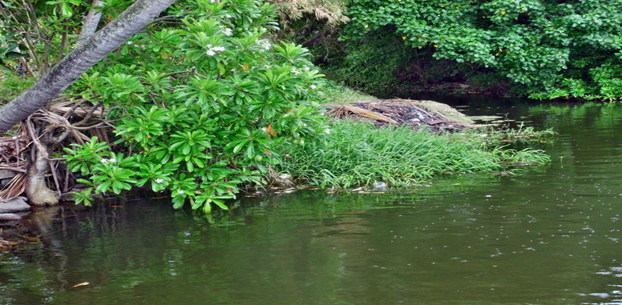 3)Thiruvallam Backwatersin Thiruvananthapuram.
Thiruvallam is a quiet and peaceful backwater stretch which is located at just 6 Km, en route to Kovalam in Thiruvananthapuram, which is famous for its kayaking, canoe rides and cruises in the traditional houseboats known as kettuvalloms. The stunningly beautiful, quiescent and soundless stretch of the Thiruvallam backwaters in Kerala is enticing and close to Thiruvananthapuram.
This is the most sought after place for those who love to feel nature and its magical beauty in its purest form. The villagers offer short village cruises using their handcrafted country boat which meanders through a narrow patch of the rivulet which altogether makes the journey exciting and enchanting in many ways. The boat ride also offers state-of-the-art facilities, with customization based upon the interest and personal requirements of the tourist which include music, food and other entertainment.
Two silent rivers, the Killi and the Karamana make a reunion here in this backwater. Nearby places from Thiruvallam includes the Veli Lagoon, where you can enjoy the luxuries of water sports, and spend a day at the waterfront park with the spectacular floating bridge. The Akkulam Lake with a park for children is an added attraction There is also a boat club where you can go for boating cruises and capture some captivating sights.
How to Reach:
By Air: From Trivandrum Airport, located at a distance of 6 Kilometers.
By Train: From Trivandrum railway station Located at a distance of 8km.
By Road: From Trivandrum located at a distance of about 6 Km.
4)Padanna Backwaters, Kasaragod.
Paddna is famous for its long shores. On a clear night, the sky is full of stars and the long shores along with the night sky with the silver lining of stars gives a spellbound view from the houseboat. Padanna Backwaters is a heavenly abode for the tourist. It is very thinly populated and one can spend some days resting in peace and away from the din and bustle of city life.
The bliss and the serene atmosphere have attracted odes from wonderstruck tourists who come across this remote village. Padanna is situated in the extreme north of Kerala and is one of the finest backwater locations. This tranquil destination is famous for the Oyster Opera, run by the visionary Gul Mohammad. The word "Paddana" means salt fields in the Kannada language. In the ancient years, there were large tracts of salt fields in between the river lined up with a variety of small palm-fringed islands and also coconut lagoons and dense mangroves.
Tourist essentially opts for rejuvenation therapy and the traditional body massaging by the age-old practitioners of Ayurveda, The scintillating skyline along with the cool breeze, with a feel of the sun and the sand on the beach or a boat-ride ride through River Thejaswini passing by the woods and fields makes your holiday complete and fulfilling.
How to Reach:
By Air: From Mangalore Airport, located at a distance of 105 Kilometers.
By Train: From Cheruvathur, Located at a distance of 5km.
By Road: From Kasargod located at a distance of about 50 Km.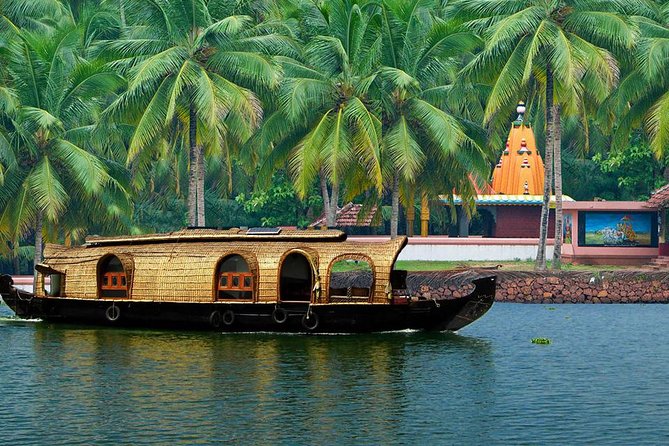 if you have a travel content writing project you would like to discuss be it website or newsletter content, magazine articles, media copy or scientific writing then Please get in touch with me.
Conclusion.
Filled with the appealing charm, evergreen encompassing, superb beaches, and therefore the celestial and mystic atmosphere concerning Kerala's backwaters cannot be delineated in words. Kerala's Backwaters represents a colossal network of numerous scenic water bodies like beautiful lakes, scenic canals, briny lagoons, rivers, and inlets. The backwaters of Kerala are areas with blessed wealthy natural beauty and unending water bodies, full of choicest, heavenly attractions and charm, which never fails to impress the heart of tourists and guests, particularly backwater lovers. Needless to mention the Houseboats, which are an essential part of backwaters, without which the journey along with the meandering rivers, and the lagoons created by backwaters is incomplete. The priceless glimpses from the house-boats are so captured in your mind that you can derive eternal pleasures lifelong from the depth of your memories.
Disclaimer: The author's views are his or her own. The facts and opinions in the article have been taken from various articles and commentaries available in the online media and Eastside Writers does not take any responsibility or obligation for them.
Note: Contact our Writers at www.eastsidewriters.com for writing Blogs/Articles on any niche. We have experts in various domains from Technology to Finance and from Spirituality to Lifestyle and Entertainment.