Content writing entails writing anything, such as blogs, articles, interviews, and so on. It has a journalistic tone and content. In other words, the art of producing content is known as content writing. It must either inform, educate, or entertain; it must have a clear purpose and it must represent the brand's voice, and it must be easy to read. Hence it's less "sellable," but it still aims to engage the consumer and convert them into sales. However, content also includes other mediums such as infographics, videos, and so on. It's a broader term with a broader scope.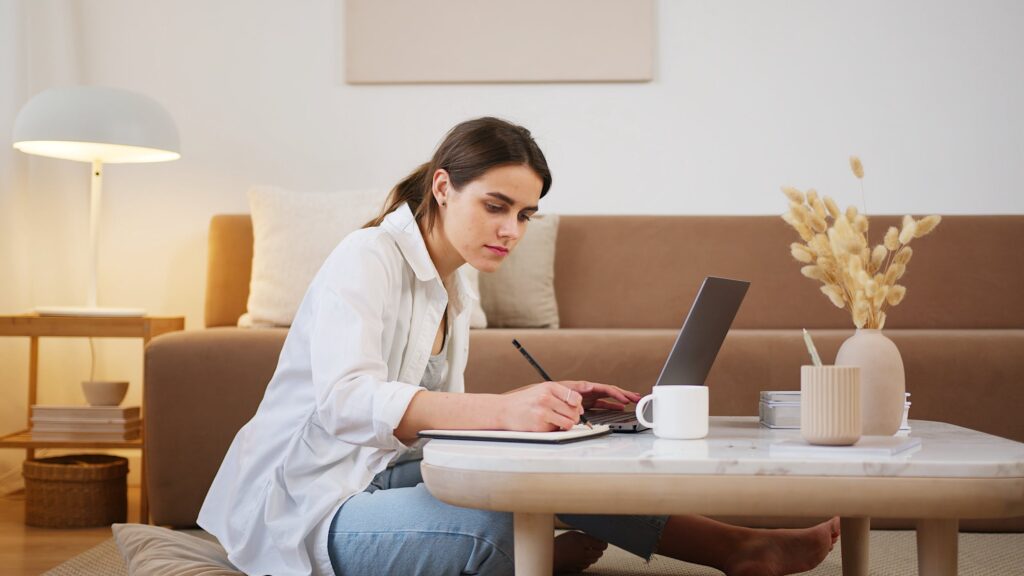 A content writer at an Indian content marketing firm is primarily responsible for increasing his clients' digital outreach through the creation of engaging content. It all starts with getting to know your client and determining what combination of words and information can be served to their target audience.
Content writing aligns with strategic business and marketing goals for brands in order to attract audiences and potential customers. The goal is for the content to be relatable to the clients and, eventually, profitable to them.
The best content writing focuses on the editorial quality, regardless of whether it comes from a brand or a publisher. To accomplish this, a content writer must constantly try to visualise the target audience in order to understand their needs and the things that can persuade them.
A content writer strives to create content that is more than just another advertisement, but rather a piece of writing that conveys important information to the audience before they consider purchasing the product or service that is the ultimate destination of your content.
Content creators are excellent storytellers as well. They aim to engage their audience while also providing value by educating and informing them through longer-form content, the primary goal of which is not always specific sales or marketing activities.
In a nutshell, content writing can be defined as "the expression of ideas or conveying the message in such a way that it reaches the masses, making them aware of something or influencing them to take action."
Content Marketing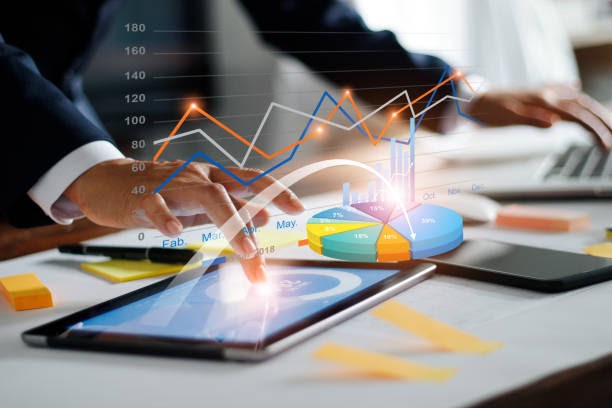 Content marketing is a strategy, similar to online advertising, in which you market yourself by writing content (content writing) that your readers find useful. This raises their awareness of your brand and your products and, possibly, educates them on why they should buy from you.
In other words, it's the method of designing, creating, publishing, and sharing valuable content across various mediums, to reach out to your prospective audience for your business – and, ultimately, attract and retain customers. The goal is to use your content to get organic traffic and qualified leads for your company.
Content marketing entails a broader range of responsibilities than content creation. It includes works such as planning various types of content, such as videos, written content, infographics, and so on.
It embraces the identification of the most effective keywords for the selected topic along with analyzing the client's target audience to determine which demographics are most important and which one should be targeted at what frequency level.
Content marketing also includes publishing and promoting the content across multiple platforms, as well as keeping the audience engaged across multiple platforms once the content has been published by drawing their attention and by doing certain things that result in leads and sales.
Content marketing, while involving or centred on social media, is distinct from social media marketing. So, while content marketing focuses on the brand and relies on social media platforms to do so, social media marketing focuses on the user.
Copywriting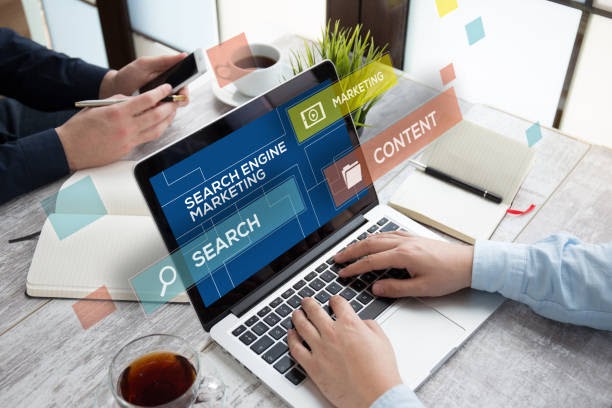 Copywriting is a combination of both science and art to strategically craft and publish targeted, audience-centric words ("copy") online that get individuals to require some relevant and specific action.
CopywritingThis is outlined as "the activity or occupation of writing the text of advertisements or promotional material."This additionally includes writing the copy on a company's websites or for his or her promoting emails. It is to help someone sell a product or service.
It involves the creative use of persuasive words to get someone to take an action leading to the sale of the product.
Copywriting is basically the art of writing words for marketing and advertising for a particular product. In simple words anything that is written on the webpage, sales page can be regarded as copywriting.
Copywriting plays a great role in sales, marketing and advertising because their words on the sales page create a first impression in the mind of the customer. Finally, the customer makes the decision whether they should buy this product or not.
It can be elaborated as an act or occupation of writing the text for the purpose of advertising or other forms of marketing The product, called copy or sales copy,is written content that aims to extend whole awareness and ultimately persuade someone or cluster to require a specific action within the direction it's meant for.
Copywriters help create jingle lyrics, newspaper and magazine advertisements, brochures, catalogues, billboards, sales letters and other direct mail, scripts for television or radio commercials, taglines, white papers, social media posts, and other marketing communications.
Copywriting is additionally usually much more targeted on SEO and keywords than alternative kinds of writing. A content author is writing something they need, whether or not it's for sales or for fun.
The Differences
Explaining in detail above, I hope it is now very clear what Content writing, Content marketing and Copywriting stand for or what they are meant to be. Though all these three are quite distinct in themselves yet they overlap each other in respect to the final outcome or deliveries.
These three are Chicken (Raw), Masala, and Oil (Butter). All three are different and have distinct characteristics, but cannot be consumed individually. When these three things come together it produces the world's most coveted dish.
Copywriting is the soul of digital or online marketing. Marketing your products through various online and social media platforms requires great copywriting material, to showcase your product in the most attractive manner to boost sales.
Today, approx 65% of the internet users around the world head to search engines to research products they want to buy before they make the final decision and make a purchasing call.
The copywriter's by creating unique, relevant, and high-quality content on a webpage, blog, or social media account, achieves this objective quickly and easily.
The major distinction lies within the purpose of the writing. In copywriting, the precise purpose is to form sales. you're specifically commercialising a whole, a product, or a service to the readers. This can be most evident in advertisements, billboards, websites, and "sponsored posts" on blogs. it's promotional content.
Copywriting is all regarding the "brand."Content writing is essentially everything else. whereas you'll have a general-purpose of commercialising your services overall, the content may be to coach, inform, entertain, laugh at, do a deep dive into one thing, write a verse form, something you would like. Its main purpose is to tell.
Generally aforesaid, the most distinction between all the three (copywriting and content writing and content marketing) is their outcome.
In content writing, you would like to tell a reader and build a relationship with them. Web log articles and typically emails are excellent examples of content writing.
In copywriting you would like to form a purchase. It's powerfully targeted on obtaining the reader to act on a particular thing. Copywriting might be used on a landing page or in as an exceedingly promoting sales letter.
In content marketing, you would like to initiate the process of buying by convincing your readers that the product justifies the consumers' needs.
Finally, the distinction between copywriting , content writing and content marketing is this-
Content writing means making and sharing valuable free content to draw in and convert prospects into customers, and customers into repeat consumers. Copywriting is a lot simpler than content writing and uses persuasive, emotional language to charm to the patron in order that they take immediate action. Content marketing is to meet the final objective of generating sales.