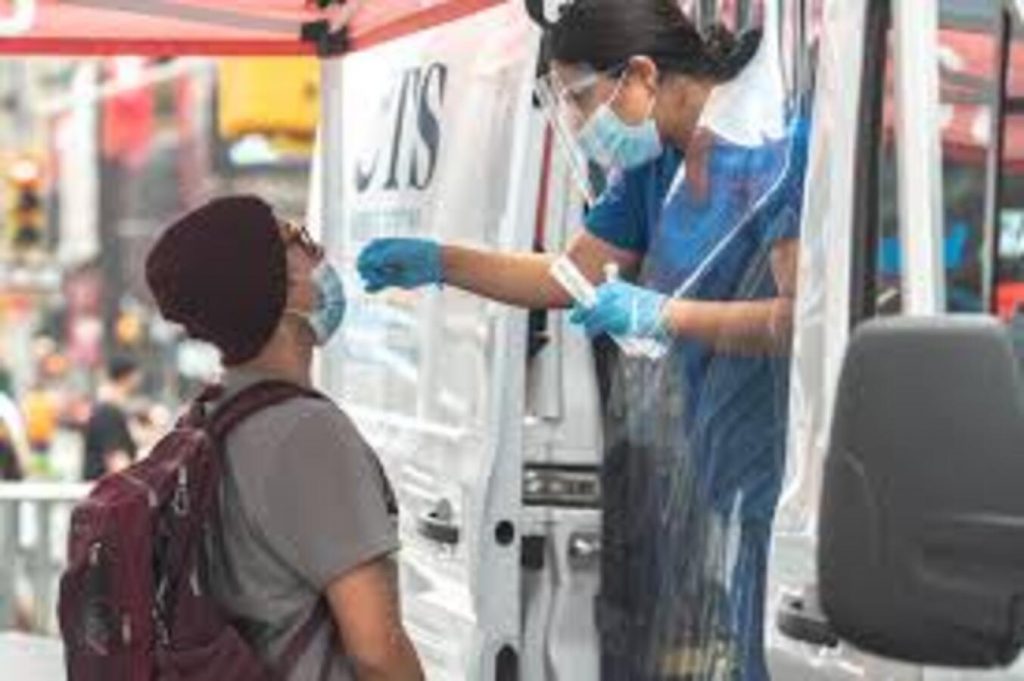 With the epidemic having passed through several major areas of the United States and the United Kingdom, a new pandemic wave has pushed governments to revise their travel rules.
Despite the fact that testing positive for covid-19 while travelling is unlikely, several unwitting tourists have been forced into enforced isolation. As a result, many people have had to cut their holidays short.
Vaccinated travellers are not required to get themselves tested in some European nations. However, masks and other personal protection equipment have been made essential in a few regions. This article answers a few fundamental questions for visitors planning vacations to the United Kingdom and the United States.
What Are the Travel Guidelines for Individuals Traveling to the UK After Testing Positive for Covid-19?
If diagnosed with Covid-19, the individual must stay in isolation for at least ten days, according to UK quarantine guidelines.
The NHS App, however, locks users out of their vaccine passports for a full 14 days after they register with the NHS as covid positive. This is four days longer than the minimum amount of time required for self-isolation.
To keep the proof of vaccination, download the PDF version of the vaccine passport and save it somewhere secure. If the government blocks access to the vaccine passport app, the individual will have a record to retain.
It's also worth noting that the PDF QR code is only good for 30 days.
What Are the Travel Guidelines for Traveling to the US?
Travel advisories and guidelines for individuals traveling to the US are classified into several categories;
For All Travelers:
A visa or an Electronic System for Travel Authorisation (ESTA) visa waiver is a necessary document to either enter or transit the USA as a visitor. The US State Department website enlists all the criteria to determine required documents.
For fully vaccinated Individuals
The majority of fully vaccinated foreigners are permitted entry into the United States. Any COVID-19 vaccination that has been licenced for emergency use is accepted by the authorities. The WHO or the FDA, on the other hand, must give their approval.
Before arranging any trip to the United States, British nationals should familiarise themselves with the latest criteria on the CDC website.
Unless they fit into one of the exception categories listed below, US residents who leave the country and subsequently return must follow the vaccination entrance procedures. All travellers must present a negative COVID-19 test result taken no more than one day before travel, regardless of vaccination status. Fully vaccinated travellers should bring the following items with them when they arrive:
They do not need to quarantine or self-isolate themselves.
Recommended taking a viral test within three to five days of arrival.
A person who recovered from a documented COVID-19 infection within the past 90 days, regardless of their vaccination status, need not get themselves tested.
Patients who recovered from covid in the past year need to document a negative test result at least three months before travel.
For Partially Vaccinated or Unvaccinated Individuals
Only in extreme circumstances will US citizens and lawful permanent residents be allowed to enter the country without having been vaccinated. All other people are required to be completely vaccinated by law.
Children and young people
Kids and children under the age of seventeen are not required to be vaccinated, and children under the age of two are not required to take a pre-departure test. Children beyond the age of two, on the other hand, are considered adults in testing matters and must follow the rules outlined above in order to enter the United States.
Ford Transit
Transiting through the United States requires a visa or a visa waiver through the Electronic System for Travel Authorisation (ESTA). The website of the United States Department of State contains all pertinent information for determining which is required. All of the COVID requirements outlined above must be adhered to. All passengers are required to abide by the state and federal COVID safety requirements, including masks, protective equipment, and social distancing norms.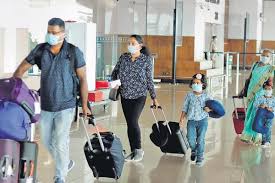 Exemptions
Only US Citizens, US Nationals, and US Lawful Permanent Residents will be allowed to travel to the US without being vaccinated. Travelers can get full information on all of these rules and norms on the websites of the US Centers for Disease Control and Prevention (CDC) and the US Embassy. This provides a list of exemptions from the immunisation requirements for particular non-citizens and non-immigrant groups. The following are some of the most typically exempted criteria:
Individuals with US citizenship.
Children under seventeen years.
Federal or state employees on official business.
What To Do If Tested Positive for Covid-19 on travel?
Individuals who test positive for covid-19 months after the initial infection usually do not show any symptoms in the months after the initial infection. Clinically recovered persons with detectable Covid in the upper respiratory system have not been shown to spread the virus to others, according to studies. This is as per the Centre for Disease Control and Prevention (CDC) findings. Countries like Spain do not require any proof of negative covid tests for fully vaccinated individuals.
Conclusion
Travelers may benefit from a recent Covid infection in the following scenarios. Some countries accept confirmation of present disease, which is usually a positive Covid test from the previous six months. However, tests performed within the last two weeks are not admissible. In some countries, a recent negative test result can be substituted for confirmation of vaccination.
Unvaccinated 12 to 15-year-olds are a demographic for whom this could be very beneficial. Most countries, on the other hand, have elected to completely vaccinate their children aged 12 and up, and now require their visitors to do the same.
As a result, single-jabbed 12 to 15-year-olds are now considered "unvaccinated" and may encounter difficulties travelling abroad.
No travel is risk-free during COVID. Countries might bring in new rules at short notice, particularly in light of the more unique COVID-19 variants. It is thus advisable to always consult with the Travel Company or airline for any transport changes which may delay the journey.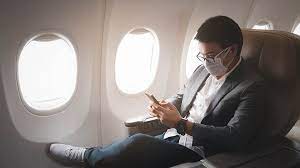 Disclaimer: The author's views are his or her own. The facts and opinions in the article have been taken from various articles and commentaries available in the online media and Eastside Writers does not take any responsibility or obligation for them.
Note: Contact our Writers at www.eastsidewriters.com for writing Blogs/Articles on any niche. We have experts in various domains from Technology to Finance and from Spirituality to Lifestyle and Entertainment.