How to Create a Successful Word-of-Mouth Marketing Strategy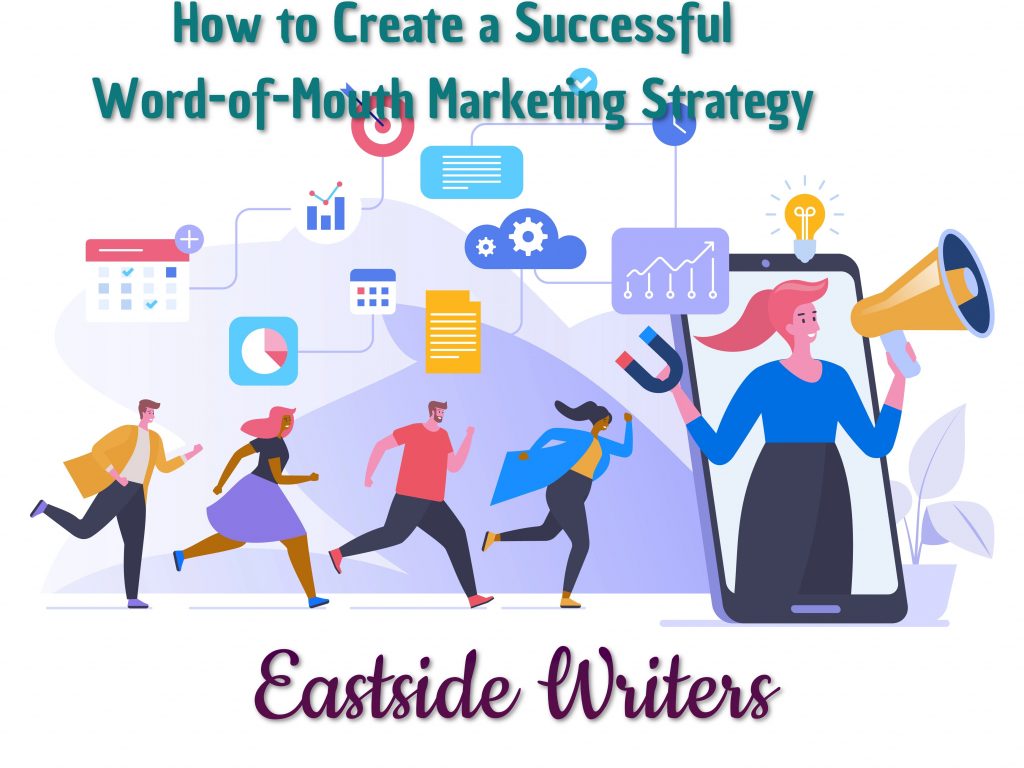 Word of mouth marketing is one of the most effective marketing tactics. Word of mouth marketing (also known as WOMM) has the power to make or break a business. It has the ability to boost you up and tear you down more quickly than an OC socialite.
If you do word of mouth marketing well, you won't need an ad budget at all; consumers will tell their friends about your excellent service at dinner parties all over the country, and that's better than any billboard.
The popularity of sites like Yelp and Angie's List, as well as Health Grades for the medical business, demonstrates the value of word-of-mouth marketing. While anonymous online word of mouth is abundant, astute users are aware of how reviews can be manipulated and fabricated, and personal word of mouth remains the most powerful type.
One thing is certain. Because humans buy from other humans, word-of-mouth marketing is one of the most successful ways to spread the news about a company.
Consider that for a moment. Would you prefer listening to a random man on an infomercial or your business mentor's direct recommendation? However, word-of-mouth marketing can take many forms, including blog comments, hashtags, shout-outs, and product reviews.
In this post, we'll look at what word-of-mouth marketing is and how to use it effectively for your business right now. Let's get this party started.
Contents Table
What Is WOMM (Word of Mouth Marketing)?
What Is the Importance of Word-of-Mouth Marketing?
Stats on Word-of-Mouth Marketing
Word-of-Mouth Marketing Types
How to Create a Marketing Strategy Based on Word-of-Mouth
The Best Examples of Word-of-Mouth Marketing
What Is WOMM (Word of Mouth Marketing)?
WOM (short for word-of-mouth marketing) is also known as word-of-mouth advertising. Consider that for a moment. Would you prefer listening to a random man on an infomercial or your business mentor's direct recommendation? However, word-of-mouth marketing can take many forms, including blog comments, hashtags, shout-outs, and product reviews.
It's defined as the natural marketing process that occurs when customers start conversations with their friends, family, and network about a company's products or services.
Consumers trust their friends 92 percent more than traditional media, making word-of-mouth marketing one of the most powerful types of advertising. Paid advertising is one of the most common forms of traditional marketing where brands pay to have their message to be seen by as many individuals as possible.
This type of marketing is known as 'push' marketing. Word-of-mouth marketing, on the other hand, depends on organic dialogues and user-generated content to promote your business.
Before the internet, word of mouth meant just that: the word was passed around by mouth. However, with the advent of ultra-fast internet connections, social media, and instant information exchange, the definition of mouth has expanded significantly.
In the Digital Age, Word-of-Mouth Marketing
Publicity, viral buzz, content, tweets, Instagram reels, and other forms of word-of-mouth marketing are all examples of today's word-of-mouth marketing. It's less about the media as it is about how ideas spread: brand ambassadors spreading the word about your company.
WOM can happen by accident or by design, but it can also be promoted, curated, and crafted to a brand's benefit. A defining experience is what causes someone to communicate a feeling, a message, an experience, or a concept about a brand. It could be as simple as exceeding client expectations with a product or allowing your audience to spread the word about your company. In a subsequent section, we'll delve more into the strategies.
What Is the Importance of Word-of-Mouth Marketing?
The advertising industry is evolving. It's no longer a pay-to-win situation. Advertisers can't just throw money at TV commercial spots and expect it to work. You might be well-known, but you can't create a connection on that basis.
Marketing that delights your clients to the point where they advocate for you – for free — is successful marketing (sort of).
The brand's duty in word-of-mouth marketing is to guarantee that your brand champions are empowered to share about your company, that their voices are heard, and that their voices are amplified. People are getting increasingly distrustful of advertising at the end of the day. Even if it comes from a stranger, 90% of consumers are more likely to trust a brand that has been recommended to them. Individuals buy from other people.
Here are some reasons why you should use a word-of-mouth strategy.
Increase the value of your brand
A long-term focus is essential for a successful word-of-mouth marketing effort. Building brand awareness, communicating brand values, shaping how your customers feel about you, and forging deeper connections takes time.
Finally, viral efforts aren't long-term or easily reproducible. WOMM assists in the development of a long-term strategy that develops with the company and promotes social engagement and buzz, allowing you to grow more quickly than if you rely on paid advertising.
Increase Your Profits
Revenue will be generated by an organic and unforced marketing strategy. Although banner advertisements and Facebook ads have their place, few advertising tactics are as close to the bottom-of-the-funnel as a WOMM campaign. When it comes to content marketing, sales teams frequently use video case studies and one-pagers to improve the sales process. People want to hear real, meaningful stories about how a company has helped others like them, even if it isn't quite WOM.
Stats on Word-of-Mouth Marketing
Here are some of the most recent and most compelling statistics to persuade you otherwise.
Not sure if WOMM is right for you?
Consumers who receive referrals from friends are four times more likely to purchase.
90% of consumers believe recommendations from family and friends.
More than 74% of consumers consider word-of-mouth to be a significant factor in their purchasing decisions.
Before making a purchase, consumers consider suggestions to be one of the top five factors in their shopping decisions.
70% of consumers trust consumers reviews on the internet.
Visual user-generated content is more influential than brand photos or videos, according to 85 percent of website visitors.
Friends and family are the most common source of information for 72 percent of people, making word-of-mouth the most preferred mode of communication.
B2B purchasers are much affected by word-of-mouth to the extent of 91% when it comes to making purchasing decisions.
58 percent of customers use social media to share their positive experiences with a company and to ask family, coworkers, and friends for their thoughts on companies.
Almost as many people believe internet evaluations published by other customers as personal recommendations.
90 times per week, consumers casually discuss certain brands.
Word-of-mouth has a 115 percent greater influence on millennials than traditional advertising.
Almost 83 percent of consumers say they believe word-of-mouth recommendations totally or partially, making them the most trusted source of information.
Word-of-mouth is the most common source of new business for 85 percent of small firms.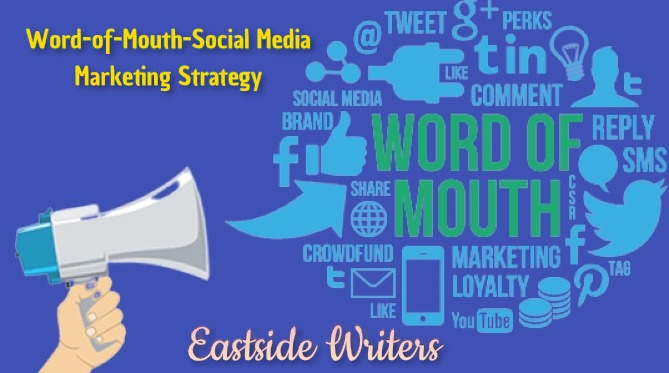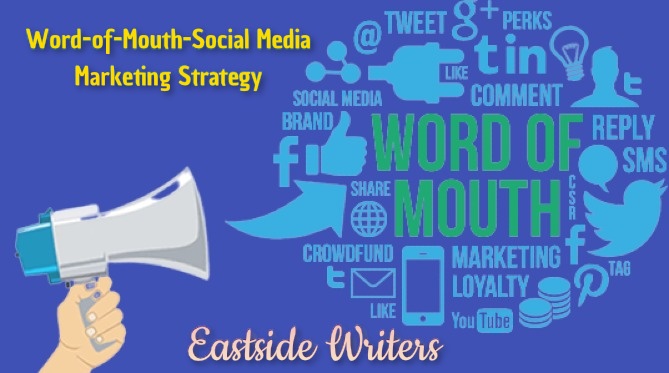 Word-of-Mouth Marketing Types
As previously said, there are many different sorts of word-of-mouth marketing. The following are the major categories:
Consumer-generated content, or UGC ( User-Generated Content), is content that is developed and shared by them. Customers create movies, blog articles, podcasts, and images of your products and services, which goes hand in hand with community marketing. While superfans of successful businesses with cult followings will create content without being asked, brands can encourage customers to do so by employing the following techniques:
Create and foster a vibrant community. Encourage your clients to participate in in-depth discussions, whether through a forum or a Facebook group.
Have a unique point of view. You may establish yourself as a thinking leader by presenting new and exciting ideas that naturally lead to interesting talks.
Marketing on Social Media
Social media is a powerful platform for executing a successful word-of-mouth marketing strategy, whether it's for brand mentions, creating relationships with influencers, or managing branded hashtags. Curating and posting relevant, audience-relevant material is only half of the game. The other half is listening to your customers on social media and actively connecting with them. You can do it in a variety of ways, including:
To find out what people are saying about your business, use a social listening tool to track every brand reference, tag, product shoutout, and related hashtags.
Thank people for their positive remarks and comments. On the other hand, make sure you have a plan in place to deal with complaints and unfavourable reviews quickly.
Positive news, reviews, and comments should be amplified.
Share great articles, reviews, and comments on your social media profiles to spread the word.
To assist amplify your message, cultivate genuine relationships with influencers in your domain.
Employee Activists
Employee advocacy might assist disseminate your message inside their own networks if you don't have much of a social presence. To get your employees motivated and active: you must do these things:
Produce interesting material that is both amusing and useful. Encourage them to share something they're proud of!
Make the process of sharing as simple as possible. Make it as simple as possible for people to share your material, whether you're giving them writing ideas, assessing their social copy, or using an employee advocacy platform.
Word-of-Mouth Marketing vs. Referral Marketing
Many people confuse referral marketing with word-of-mouth marketing. In many ways, the notion is very similar. To promote traffic or sales, referral marketing makes use of a compensated network. Brands pay a fee for each referral, whether it's for links on a blog post or affiliate links on a TikTok channel. However, word-of-mouth marketing is totally natural.
How to Create a Marketing Strategy Based on Word-of-Mouth
Before we get into the nitty-gritty of implementing a word-of-mouth marketing strategy, it's important to remember that no amount of marketing can make a lousy product sell. A fantastic product combined with an excellent experience, on the other hand, makes WOM a breeze. Let's move on to strategy now that that's out of the way.
Keep an eye on what's being said and respond quickly.
Practising is the first step in developing an effective WOM plan. The foundation of a successful WOM strategy is rigorous social listening. It's critical to keep an eye on who's talking about you, whether it's through Google Alerts, Mention, or Meltwater. Set up notifications for any brand or product references, and use social media channels to follow key hashtags.
Some social listening services go a step further and provide sentiment analysis, which breaks down not just what people are saying, but also how they feel about it. Once you've found the pulse, be sure to respond immediately and take advantage of any interaction opportunities that present themselves. On the internet, timing is crucial – a meme, tweet, or TikTok can be the talk of the town one day and forgotten the next!
Boost Customer Testimonials
Customer testimonials and positive feedback should be amplified.
You'll also be able to spot pleased consumers who are raving about your product or service if you use social listening. They could mention your brand in a YouTube video or publish an Instagram story about it. When you see great comments and stories, make sure to promote their voices by retweeting, resharing, or even reposting them. Consider repurposing the information for your blog, advertisements, or even your website. Make sure to express your gratitude and participate in a genuine conversation!
Initiate an Employee Advocacy Program.
Employee advocacy, as previously discussed, can help you expand your initial audience. Each employee at your company has their own social network.
Use it to your advantage by leveraging it with your friends, family, and fans. Of course, tread carefully and make sure your content is something they'd be pleased with. Finally, avoid any forced initiatives that may appear dishonest to your audience – they may cause more harm than good.
Encourage your ambassadors to post reviews.
Positive feedback may make or ruin your company. Maintaining your brand's reputation is critical in a world where 70% of people trust online customer reviews. You can quickly find favourable reviews and feedback on review sites if you have a solid pulse on your most devoted consumers, influencers, and brand ambassadors.
If you own a restaurant, you can send an SMS to a satisfied customer asking them to post a review, an SMS inviting them to post a review in exchange for a complimentary drink on their next visit Consider sending out Net Promoter Score (NPS) surveys to SaaS firms and asking the highest-rated reviewers to provide a platform review.
Deliver Unparalleled Customer Service
In seconds, a single unpleasant customer experience can be amplified on social media. This is especially useful when it comes to social media customer support because all it takes is a few clicks to discuss anything. If you want your consumers to rave about your business instead of calling you out online, make sure you're giving exceptional customer service.
The Best Examples of Word-of-Mouth Marketing
Now that you've learned about the most crucial parts of word-of-mouth marketing, let's look at some of the most inspiring examples.
You may inspire your next WOMM campaign with these ideas.
Scrub Daddy
Scrub Daddy, proudly claiming the title of "America's best sponge manufacturer," has established an unusually passionate fan base for one of the most ubiquitous household goods on the market. They've devised a long-term word-of-mouth plan.
Scrub Daddy invented a product that, for lack of a better word, disrupted its category, starting with a faultless pitch on the network TV show Shark Tank. A one-of-a-kind product was the core of their devoted fan following. They've kept their 'virality factor' alive by creating amusing TikTok content that appeals to their audience in a genuine (and sometimes crass) way. They took a chance, and it paid off.
Because of their improved brand loyalty and involvement, they've been able to expand their product lines to include whole sponge sets, a Scrub Mommy offshoot, and more.
Starbucks
It wasn't by making superb coffee that Costa Rica became a global coffee superpower. Starbucks is the ideal WOM case study since they've meticulously managed their whole drinking experience, from visual identity to store layout, customer service, mobile app, and community building. It wasn't just one viral cocktail that made them famous; every moving piece has helped them keep their customers interested.
The product design is one of the most essential aspects of Starbucks' WOM approach. Starbucks' name is written on every cup, and the company is so well-known that it acts as a brand ambassador, Because of their improved brand loyalty and involvement, they've been able to expand their product lines to include whole sponge sets, a Scrub Mommy offshoot, and more.
In comparison to other more economical coffee businesses, the brand is so well-known that it virtually functions as a status symbol.
Some customers regard a costly Starbucks drink as a treat or a luxury, prompting them to post about it on social media. Customers are also encouraged to order from a secret menu and create their cocktails to their hearts' content, making each experience unique and shared.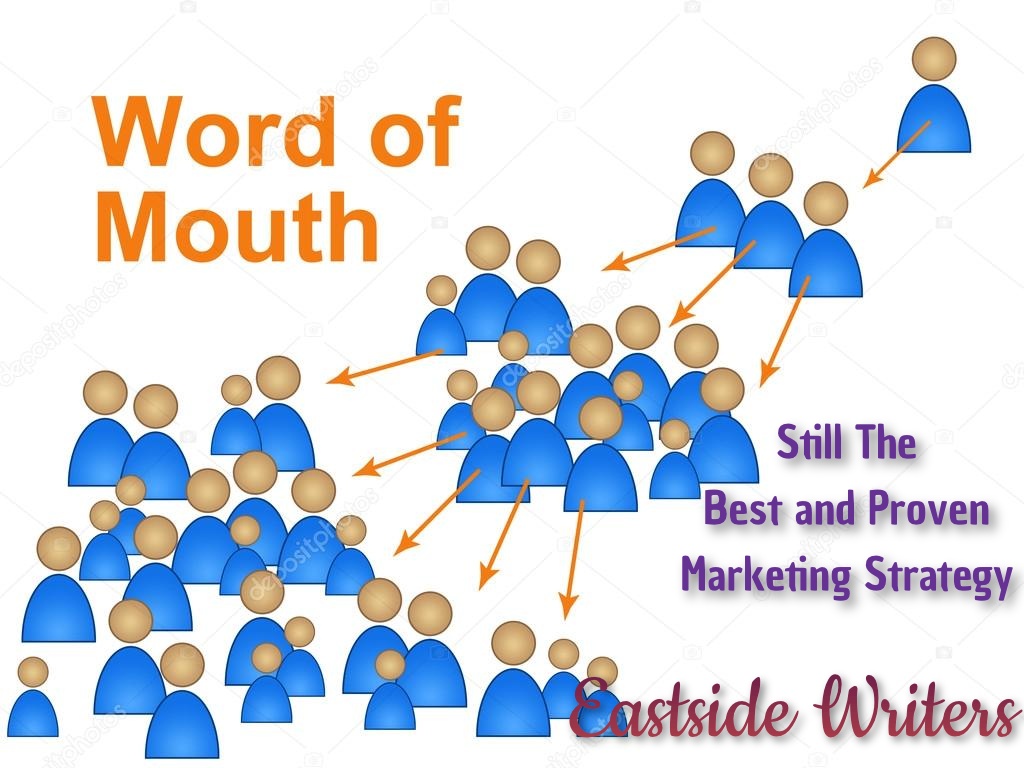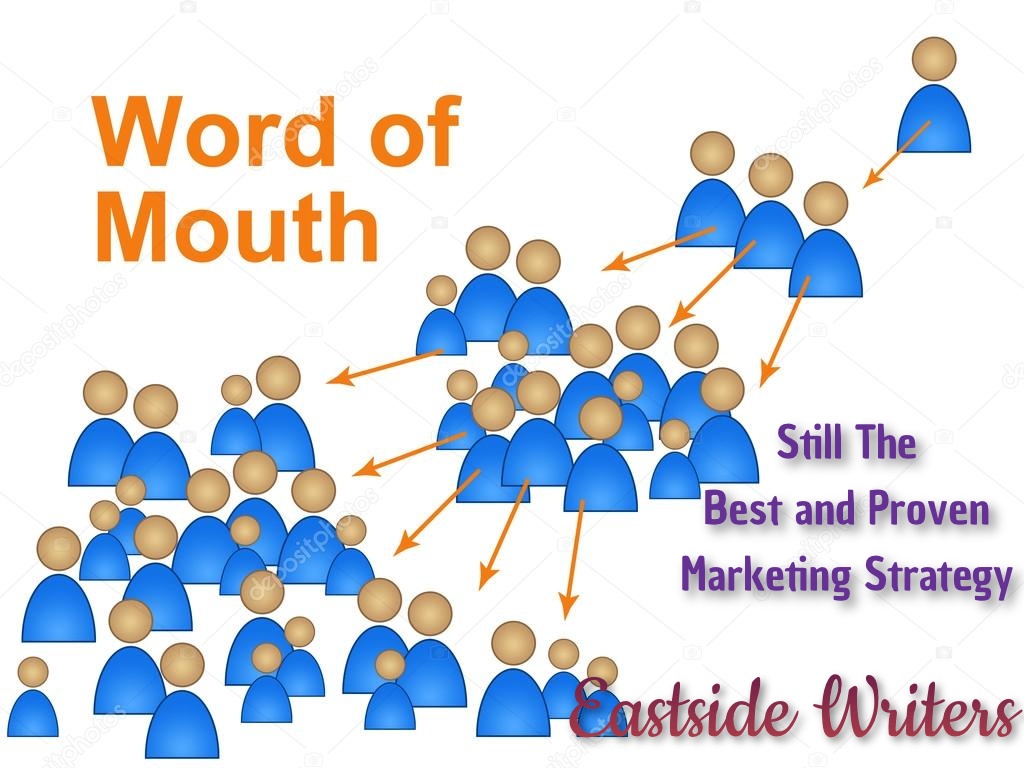 Tesla
Throughout his time at Tesla, CEO Elon Musk has maintained a consistent stance on advertising: eschew any traditional advertising. There's a reason you won't see a TV commercial touting the EV market leaders. While the unconventional figurehead creates constant excitement around the world, Tesla's word-of-mouth strategy focuses on current Tesla owners persuading friends, family, and coworkers to buy Teslas.
Tesla also has a thriving auto club, where members can meet up and discuss the latest Tesla news and features.
Finally, Tesla's referral programme encourages Tesla owners to promote their friends and family.
Putting It All Together
Word-of-mouth marketing is a no-brainer for every company, but few people know how to do it well. As we covered before in this post, ensuring that your brand is shared with the globe requires a fantastic product, good customer service, and community management. Whether you're selling a sponge, an electric vehicle, or a cafe, word-of-mouth marketing can help you build your customer base and turn them into lifelong ambassadors.
Disclaimer: The author's views are his or her own. The facts and opinions in the article have been taken from various articles and commentaries available in the online media and Eastside Writers does do not take any responsibility or obligation for them.
Note: Contact our Writers at www.eastsidewriters.com for writing Blogs/Articles on any niche. We have experts in various domains from Technology to Finance and from Spirituality to Lifestyle and Entertainment.