Over the last ten years, skateboarders and sneakerheads have made streetwear into a subculture that they have a lot of influence on. Currently, streetwear makes up about 10% of the global fashion business, but how long will this continue to be the case? It is important to consider the fashion industry's prospects for the future and where it is going because it has experienced a significant transformation.
It goes without saying that the massive shift in this generation's tastes, the move toward the new normal, and the globalization of products have all led to a radical and paradigmatic shift in the fashion industry, which has caused a lot of trouble. Let's dive right into one of the most hotly debated topics right now and investigate its many facets.
Because business is both creative and cyclical, trends often die out or go away before being brought back and remade in new ways. But the question still stands: Will streetwear, like many of the subcultures that came before it, die out over time, or will it live on and have an effect on the fashion industry?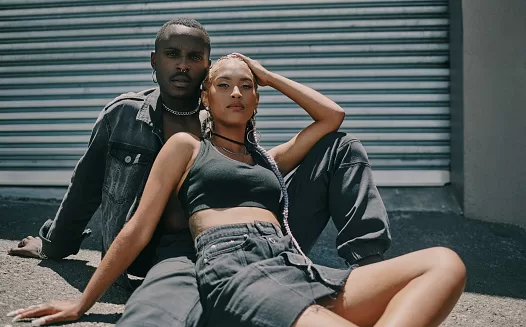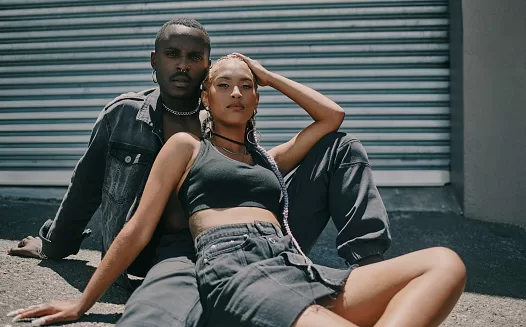 The future prospect of streetwear fashion
According to estimates, the streetwear market is worth over $165 billion globally. Many streetwear companies build relationships with their loyal fan bases by having active online communities and making sure their products are real. What might streetwear fashion look like in the future given that it has over 8.4 billion postings on TikTok and over 56 million posts on Instagram?
Some questions were asked regarding what streetwear fashion means to people today, how logo branding affects streetwear, and how Gen Z is influencing streetwear fashion with writer, columnist, and former fashion editor Zorsha Taylor.
What, in your opinion, does modern streetwear fashion mean to people?
Styles are more open now than they were in the past, and individuals choose styles more for their "aesthetic"—how they appear—than for what they stand for. Many of the subcultural components are diluted or lost.
Do trademark brands still have an impact on streetwear?
Since people in the West are experiencing financial difficulties, it appears from general trends that trademarks are now seen as gaudy or tone-deaf. This also occurred following the recession that began in 2008. Since 2020, I've noticed that some people have begun to stray away from logos and more well-known companies in favor of more eclectic, experimental ensembles. Instead of branding products, sustainable brands are currently more popular than ever because of environmental concerns.
How is Gen Z influencing new codes and streetwear styles?
This generation is tremendously diversified. You obtain a variety of distinct characters as a result of their online activity. Some people might be "hypebeasts," while others are anti-consumerism and focus more on eccentric fashion. Many parts of Gen Z fashion are made possible by the fact that they have access to the internet and want to challenge what has always been done.
Where the wind is blowing (Trends)
It is a quest in and of itself to trace the history of streetwear. Unlike other trends, it spread quickly over the world, thanks to the hard work of pioneers in the early 1980s. There were rumors that streetwear was on its last legs after dominating the streets for around twenty years.
"Streetwear is… dead," declared Off White's creative designer Virgil Abloh in 2019. "The remark created a stir in the fashion community, and people started to speculate about what would happen to this subculture.."
For the vast majority of people, streetwear is more than just a fashion fad; it represents a common bond among neighbors. The relationships between retailers and customers are similar to those between a gallery curator and an art enthusiast. And this is the major justification for why streetwear is unavoidable.
Whether a trend dies out or stays important into the future will depend on a number of factors, such as how customers respond and how long the trend lasts. Look at the most important things that will keep this subculture alive in the coming decades.
Partnerships with upscale fashion houses
Streetwear is a popular subculture that has opportunities for collaboration with luxury brands. The trend has partnered with major names in the luxury industry like Gucci, Balenciaga, and Louis Vuitton. Future collaborations between them will result in limited-edition products with lasting value that will sell out in a flash.
Eco-friendly streetwear
One of the biggest causes of environmental contamination is fast fashion. Streetwear is a friend of fast fashion, but if it wants to stay in a market where large luxury and design companies are actively moving toward sustainability, it will have to change the way it does things. Sneakers are a popular piece of streetwear. They are often made of materials that don't break down in landfills, which is bad for the environment.
Designers are already trying to make less of an impact on the environment and make streetwear that is good for the world. Eco-friendly manufacturing techniques are being used by well-known sustainable labels like CAFIN, Christopher Raeburn, and Veja to produce products that are both fashionable and sustainable.
By giving waste materials a second chance at life
The ability of the streetwear industry to repurpose textiles that have been deemed deadstock will determine how far it can go in the future. Recycling used clothing is a form of art in and of itself. Streetwear will last longer if it can be used for items that are frequently thrown into the trash. Organic cotton is commonly used as a base by streetwear companies like Alea. Two reasons are behind this.
Since organic cotton is not genetically modified, it contains no hazardous pesticides. The second reason is that, compared to other synthetic materials, water usage is significantly lower. In order to modify them, several brands buy deadstock from warehouses and businesses. The goods are exquisitely tailored before being resold in the fashion industry. This is the best technique for turning waste into an asset.
COVID-19 as an activator
Humans excel at learning from hardship and applying that knowledge to create the spectacular. There is no exception in the fashion sector. Even though a pandemic like that of the covid epidemic made the world end quickly, fashion designers found new ways to bring streetwear back to life.
The epidemic has made it easier to make a lot of things and keep them going in the green supply chain. The analysis of those important concerns that are the solutions to the major problem of the twenty-first century—pollution brought on by the textile industry—has been shown to be crucial.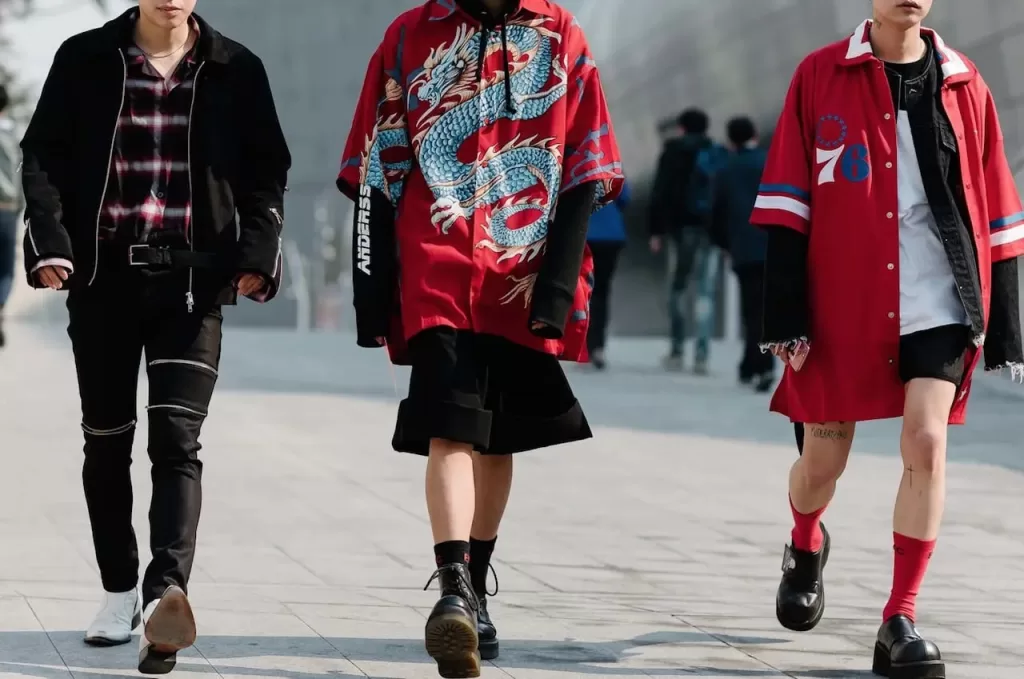 The craft of personalization
People are social beings. They value maintaining their sense of independence while still feeling like members of a group. The art of personalization begins early, from having toys painted with the initials of their names to purchasing objects that have been altered.
"Streetwear" is adored for the customization options it offers. Streetwear lovers will go to great efforts to ensure they have unique shoes. An item's stay in the closet is prolonged by adding a personal touch to it, whether it is brand new or previously owned. It also functions as a natural means of self-expression.

The preference for vintage
People are increasingly turning to antique stores and thrift stores to find vintage streetwear from the late 1980s and early 1990s. In 2019, Adidas reintroduced its renowned "Stan Smiths" line and had unprecedented success. Going back to the past was soon used as a strategy by other streetwear and fashion brands all over the world.
The amount of love that individuals have for vintage streetwear is evident on the streets. It appears that more fashion fans will openly adopt it in the near future. People who usually buy luxury items don't usually think of hoodies, tracksuits, T-shirts, and sweatpants as belonging to the wealthy or privileged class.
However, for a new generation of buyers, streetwear, an 80s craze that started in Harlem, has grown into a legitimate sector of the luxury market, and for this eager segment, it has come to represent luxury itself.
Strategy& and HYPEBEAST polls, on the other hand, show that people who buy streetwear are young and "not all that wealthy." In reality, the study showed that over 60% of respondents were under 25, and approximately 70% said they made $40,000 or less per year or less—not your typical affluent group.
Instead, the rapid rise of streetwear and the concept of accessible luxury that it introduced has pushed the truly wealthy class into the realm of stealth wealth. In the meantime, people with less money have become much more likely to buy things that fit this new idea of luxury.
Mia Gradelski, a writer and fan of personal finance, says that "the rich want stability, the rich want luxury, and the poor want to look good." Then there are the gullible consumers who drive up sales for the luxury industry if the wealthy drive Hondas and wear Gap.
It may be mentioned here that "you mentioned the impoverished". Consider this: if the wealthy are not the intended market for streetwear, then who is? The wealthy elite was not to dress casually. Therefore, will it be able to identify a long-term target market?
Take down the barrier
What will happen to the remaining 45 percent of the global luxury market if generations Y and Z make up 55 percent of it by 2025? Do they have no significance for luxury brands? Teenagers and young adults will go through big changes in style and personality as they get older, and they will probably start to dress like their peers. What happens when the incoming consumer age has its own set of fashion rules and cultural references? Gen X had "grunge" (torn jeans and flannels), the Boomers had rock 'n' roll, and today's kids are really into streetwear culture.
But it's a mistake to market luxury by focusing only on the idea of community. But it's a mistake to market luxury by focusing only on the idea of community. Luxury brands such as Louis Vuitton and Balenciaga have made modern streetwear a focal point of their collections (and it is paying off handsomely). Their marketing strategy largely targets a group of urban, sporty teenagers with disposable income. But will this "all-in" strategy replace the needs of the traditional luxury segments that have more money?
Unexpected outcomes
This one-sided approach to growth could be bad for both high-end and fast-fashion companies because it could kill off many classic brands while boosting the status of artisanal brands. Leading fast-fashion brands are becoming more sophisticated, ethical, and exclusive, while a lot of luxury labels are losing their shine and making their products less good. The H&M Group has Cos, Inditex has Massimo Dutti and ZARA Atelier, and Fast Retailing has made Helmut Lang's products better.
The UHNWI class, on the other hand, will focus more on classic designs like Loro Piana's luxurious vicua wool coats, Brunello Cucinelli's knitwear, Proenza Schouler's outfits, and Hermès's famous Birkin bags. Most teens who like streetwear will grow up and stop dressing like they did when they were younger. However, where are they going? And how will they pay for their upcoming step up in luxury?
Even the late Virgil Abloh, who was the undisputed king of streetwear, said in a recent interview with Dazed that the streetwear craze would end. "Its time will come," Abloh observed. How many hoodies, sneakers, and t-shirts can we possibly own, in my opinion? There are so many cool things in vintage shops; it's just a matter of wearing them, so I think we're going to reach this really awesome state of using vintage to convey your knowledge and own style.
Conclusion
The fashion industry is always evolving and it will always be as long as civilization is here to stay on this earth. Some fashion fads end with a flourish and fade into obscurity, making them easy to forget. Similarly, distinct trends emerge from obscurity on a regular basis. We refer to them as "the fashion phoenixes." One of these trends is streetwear. For some, it goes beyond a transitory phase. It is a method for them to express themselves and show the world who they really are.
Streetwear has experienced many ups and downs since the 1980s, when it first received the honor of being referred to as a "subculture." Since its start, it has also had its fair share of criticism. Streetwear is born and dies every few years. Because it encompasses so much more than simply basic fashion, it will never lose its sway over the fashion industry. It is a revolutionary movement that is still changing. It has its roots in the identities of people who are on the edge of youth and the synthesis of all kinds of art.
This urban style has received a lot of praise from young fashion aficionados. They see it as a venue for self-expression. Vintage goods are rumored to have a special allure. The adage still holds true when it comes to vintage streetwear. In the future, streetwear will be changed and mixed up to make a new style that is more visually aware. It will be more sustainable and aware of the environment, as well as a way to show off one's style.
Disclaimer:
The author's views are his or her own. The facts and opinions in the article have been taken from various articles and commentaries available in the online media and Eastside Writers does not take any responsibility or obligation for them.
Note: Contact our Writers at www.eastsidewriters.com for writing Blogs/Articles on any niche. We have experts in various domains from Technology to Finance and from Spirituality to Lifestyle and Entertainment.