Due to its steady rise in popularity, video has been the most popular way to make and watch content online for the past 10 years. For marketers in all sectors, video marketing has also changed the game. But what do you do when you don't know what kind of video to use in your strategy?
Since you're not selling a straightforward product when you work in a shipping or logistics-related sector, the answer becomes more difficult. The good news is that it is possible, and if your rivals aren't already doing it, using video can help you stand out from the crowd. Here are some encouraging video statistics:
A landing page with a video is perceived as more interesting by 62% of visitors than one without.
According to 63% of consumers, videos help consumers remember brands.
Video marketing produced a favorable ROI, according to 59% of marketers.
Let's look at a few ways your shipping and logistics business could use videos to market itself. This post will talk about several videos and the helpful strategies that every logistics company should make. It will also explain why you need videos and give examples of great movies made by logistics companies.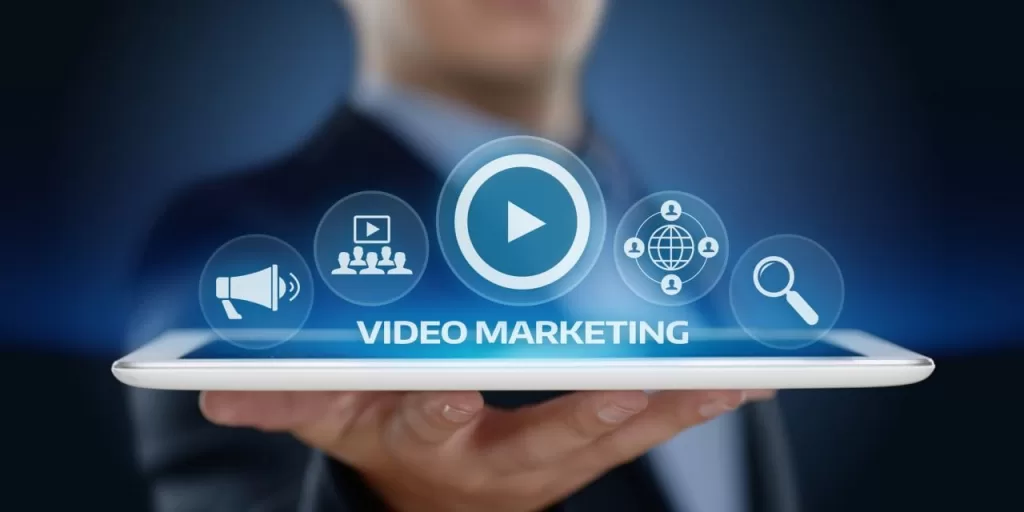 A video introduction
Since shipping and logistics have a lot of moving parts, an introductory video can be a great way to give your audience and other important people a quick overview of your business. Typically, an introduction film gives a great overview of everything you do. It also serves as a great tool for propagandizing and branding.
The film can include an introduction to your organization, the why and how of its founding, and a great way to tell a story using a problem-solution structure. Your potential customers will have a better understanding of how your business can simplify their lives after watching an introduction video. This kind of material is perfect for the top of the funnel because it can warm up viewers and keep your name in their minds.
A video introduction can be posted on your website and distributed via social media. You might also upload it to the YouTube channel for your business. If you optimize it effectively enough, it can naturally attract more viewers. Introductory videos are also useful during presentations and pitches. During sales meetings, a well-made film may provide a terrific first impression.
A mission statement 
A mission statement spells out the organization's goals in detail and keeps employees excited to work for the company. Every business typically has one, although most people outside the company are unaware of what it is.
You can make a mission video to explain your mission and values to potential customers. Your company will become more human and stand out from competitors if you can create a captivating tale. In addition to being easy to publish on social media, a mission video usually sticks in people's minds longer than a text-based mission statement.
videos that highlight innovations
These kinds of movies serve to demonstrate the efforts your business is making to change your industry. You can show that you are an expert in your field by making videos about the latest developments. This is a great way to show that you are a respected leader in the shipping and logistics industry. Once you have a video like this ready, you can share it on your website and social media channels.
Videos about corporate social responsibility
You have the chance to share your company's efforts to become more environmentally friendly and socially responsible with the world through a compelling film. Showcase your efforts to help the world's problems by doing so. People will see that you have interests beyond merely making money. Additionally, you can succeed in inspiring others in the industry to reform. win-win circumstance
The key to doing these types of videos successfully is being honest. Keep your messaging truthful and abstain from exaggerating. If your CSR video turns out to be a marketing gimmick, people will quickly learn about it, which will harm your reputation. You can display these movies on a particular CSR front page of your website. We suggest sharing them on social media and YouTube.
Social media marketing
These marketing messages work well to draw in new customers. Because it's hard to keep people interested while they're scrolling through their feeds, short movies with a hook that grabs their attention and images that stand out work well. You can talk about a variety of subjects, such as business announcements and accomplishments, with social media ads.
Videos describing you
A complicated sector like shipping and logistics couldn't operate without the workers who keep everything in check. Sadly, when a business is so large and intricate, the human factor is lost, and everything begins to feel robotic.
By producing an "about us" video, you have the chance to lift the lid and reveal the human side of logistics and shipping.
This kind of video gives you the chance to tell both your story and the stories of the people who help the firm succeed. It's perhaps the best and most useful technique for stakeholders to learn more about you.
How does a Video communicate
Video works well because it lets us connect with the people we want to reach on an emotional level. People want to do business with us because we can emotionally connect with them. Gaining a new customer is more likely when likability and trust are built.
A strong video ad will point out a problem and demonstrate to the audience how the brand will solve it. Make Use of a Script It's important to have a well-thought-out plan before creating content for any medium, especially video.
If you don't have a plan in place, it's probable that a video won't work. A video strategist's job is to make sure our film is effective and achieves the objectives and goals we've set for it.
People watch videos for a third of their online time. Even purchasing decisions might be influenced by videos. As part of their marketing plans, many large companies have made some of the best viral videos and video ads.
Video marketing refers to the strategy utilized by marketing teams to create, collect, and utilize videos to promote their products or services to their target market. The goal is to keep the audience interested in the business in a clear and friendly way.
The amount of time people spent watching movies online increased by 32% annually between 2013 and 2018. According to the same study, Zenith anticipates that in 2021, the average person will watch videos for 100 minutes each day. In context, that equates to 25 days. If marketers want to make a plan for using social media to market videos, they should know this.
Seven strategies to develop a video marketing plan:
★ Establish your video marketing goals.
Goal-setting is crucial at the beginning of any new social media project. What do you anticipate these videos accomplishing? What position in the marketing funnel will these films occupy?
Designers advise limiting your goals to a manageable number because you're just starting out. One example of a video marketing goal is building brand recognition. We'll see later how important this is to the type of video you'll make and how it will influence all subsequent videos.
Some businesses rely heavily on video advertising. Others produce videos exclusively for social media advertising. This is crucial for direct-to-consumer businesses like Lo & Sons, since they must use product videos to let customers visualize themselves using the bag.
There could be a video showing a feature of a backpack that solves a common problem that people have when they travel. It is succinct and applicable. The video may be used as a social advertisement as well as a Facebook feed post.
★Selecting your platforms
Each significant social media platform, among others, has its own style of video. Start with the platforms that already have a following if you've never used video on any of them before.
Facebook: 
Live Streaming (Facebook Live)
Video feeds in landscape and portrait orientation
Stories on Facebook (disappearing content)
Instagram :
Live Streaming (Instagram Live)
Video feeds in landscape and portrait orientation
Instagram TV (IGTV) provides long-form material, while Instagram Reels provides short-form video.
Stories on Instagram (disappearing content)
Twitter 
Livestream
Video feeds in landscape and portrait orientation
Content of stories (Twitter Fleets)
LinkedIn
Livestream
Video landscape feed
Video portrait stream
YouTube
video of a portrait
Video of a landscape
Brief videos (portrait)
Live Streaming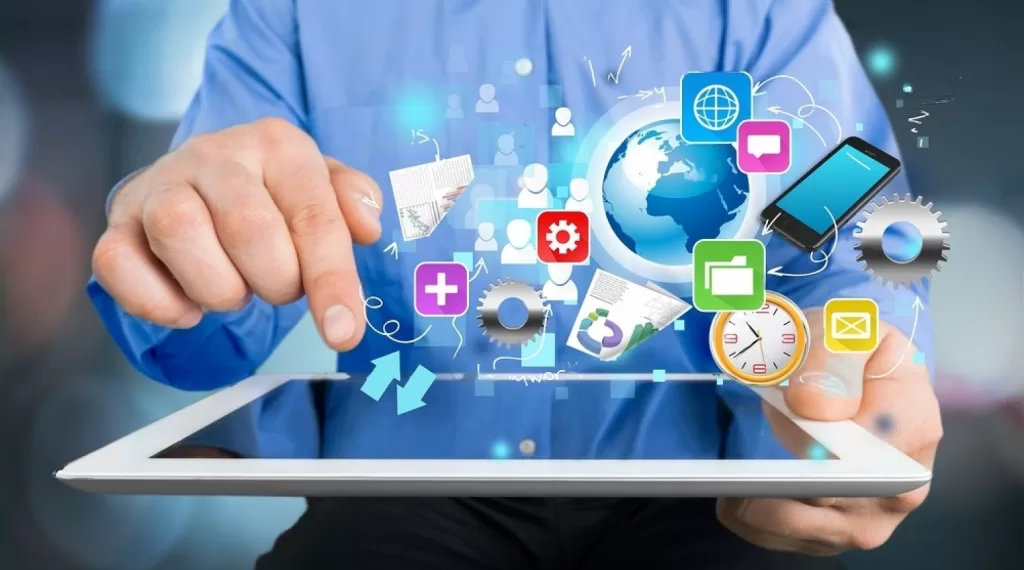 ★ Plan out your content development strategy.
A sound content development plan will ultimately help you save time and money. You must organize the shooting and recording of your movies. Post-production and content creation are both options.
However, you must take all of the steps for a film if you plan to make everything internally. This manifests, without being limited to, the following:
Making a script
Identifying the necessary equipment and props
Script revision
The video's storyboard
Choosing the proper persons to be highlighted
Planning the shot for the best possible results. For the most part, filming will not be linear.
Knowing where to transmit the edited footage
Choosing the location(s) for filming and considering natural daylight for time.
Ensure that the music you're utilizing is legally licensed to you
Choosing who will do the approval sign-offs for each phase
★ Recognize what constitutes post-production.
Post-production should be given plenty of time, especially if the videos will be used for advertising or need intensive editing. More than just editing sequences and putting them together to music is involved in post-production. The more we shoot and the more polished we want it to be, the longer it will take.
Simply put, some videos won't require much post-production. In the situations above, Epic Gardening used both live footage and videos that had already been made and posted. When Facebook Live is finished, the video is immediately made available. The title and caption can be changed, but not much else.
Videos that have been uploaded will go through the post-production process. On YouTube, for example, you will be able to use tags, closed captions in more than one language, detailed captions, and other features.
★ Comprehension and analysis of metrics
We won't be able to gauge a movie's performance unless we look at the relevant information. How many viewpoints exist? What time zone are we in right now? What about shares, comments, and likes? Before starting production, it is essential to understand the metrics because each network offers a unique set of them.
Every platform has its own statistics that can be used to assess the performance of each video, even down to how many viewers watched the first three seconds. The success metrics used should be in line with the initial goals that were defined. If a company is making a movie to build brand awareness, one call to action could be to include a link to a website where people can learn more about the product. Link clicks would serve as the relevant metric.
It's also important to note that old videos will still be watched. If the right set of keywords and an evergreen theme are used, a video from three years ago might still be useful to our users today.
★ Arrange and publicize the videos.
Once your movie is finished, it's time to schedule and promote it. There are management solutions with the ability to publish videos, like Sprout. Social media videos shouldn't be considered finished products. Depending on the social calendar, a fully made video might be shared on several networks over the course of a month. On Twitter, it could be promoted multiple times.
For live streams, you have to keep advertising to make sure that a lot of people watch at the right time. A single filming session could result in the production of multiple videos. It is possible to create new videos or use different materials for advertising by combining them. Think big when it comes to video promotion.
★ Select a video format
Not referring to the placement of the videos, there are many different types of videos available. Social media videos can be used in a lot of different ways to help your overall content strategy. Choosing the right type of video for your business is an important step in your marketing strategy. Although not all videos are created equal, it doesn't matter as long as they forward your main objectives.
These are instructive and aid in increasing brand identification among potential customers. They frequently adopt a less casual and more formal tone to project the brand's authority. If the movies are for people who have already bought the product, they might give tips on how to get the most out of it.
A Logistics Company Needs These four essential Videos
You must be able to make marketing materials for your logistics business that your target market will find useful, interesting, and funny. You can accomplish all of these marketing objectives using videos, giving you a bigger audience and more clients to choose from.
1. You can use videos to explain your logistics business in an interesting way.
When it comes to educating customers about the logistics sector in general and your own logistics business in particular, videos are a great tool.
The logistics sector can seem complicated, so it's important to make sure customers understand what you have to offer before they decide whether or not they want to deal with you.
Clients won't even think about collaborating with you unless they fully comprehend what your logistical organization provides and how specifically you can assist them.
2. Videos can be shared and can expand your audience.
You must produce excellent videos and be familiar with the best platforms to use if you want your logistics business to be seen by a variety of clients and businesses around the world.
More videos are shared than just photographs and text postings put together (1200% more).
When you produce films that appeal to your audience, they will be more likely to share them on social media so that their friends and relatives may get to know you better.
These shares give you the chance to talk to more potential customers who might be interested in your logistics services. They also help you reach even more people than you had planned.
3. Videos can be used to demonstrate your business's authenticity.
The best way for you to demonstrate your brand's authenticity is by producing educational and interesting videos for your target audience.
With videos, you can create a true relationship with audiences that is impossible with words and photographs.
Some videos, like testimonial videos and behind-the-scenes videos, do a better job of showing this authenticity. We'll talk more about these types of videos later in the article.
4. When you make excellent movies, you can convert more viewers into consumers and clients.
Videos offer consumers information, entertainment, and, most crucially, the value they want from all kinds of businesses, particularly from those in the logistics sector.
Making videos is something you should do for your audience as well as your business; you shouldn't just do it because everyone else is doing it.
The videos should be able to address the vital massage that you want to convey to your customer. It could be entail the following:
Explainer videos
When you make explainer films, you have the chance to go into greater detail when discussing with customers ideas and concepts pertaining to the logistics sector in general and your logistics company in particular.
It is simpler for viewers to comprehend and visualize how everything works when difficult topics are explained using movies.
Make sure to proceed step-by-step so that viewers can readily visualize the trip that packages go through during your logistics operations. This will ensure that all of the information you are giving is simple to understand and easy to follow.
Advertising videos
For logistics businesses, promotional movies are essential since they help you reach more customers and raise brand awareness.
These movies can be used to introduce your logistics business and to persuasively and engagingly express your brand, values, and mission.
It is crucial that you post these promotional movies on your social media pages, video hosting websites, and landing pages so that prospective customers and business partners can see how they function and the advantages you can provide them right away.
Video testimonials
One of the best sorts of movies that logistics businesses may produce is a testimonial video because it allows you to hear from current clients about their satisfied interactions with you.
This is a powerful method for your business to win the trust and loyalty of potential customers who are still wary of your offerings and uncertain of how your logistical operations work.
Clients are more inclined to hire your logistics company if they learn that other businesses have given it favorable ratings.
Videos for Internal Communications
Internal communication videos should be able to be produced by logistics organizations as they are a more efficient form of employee training than simply having them read a ton of text.
Videos make it much easier for staff members to grasp any complicated operations they will need to perform, which helps them learn faster and increase productivity more quickly.
To help employees quickly process all of this information, you can also create internal communication movies that discuss any updates or developments about the operations or policies of your business.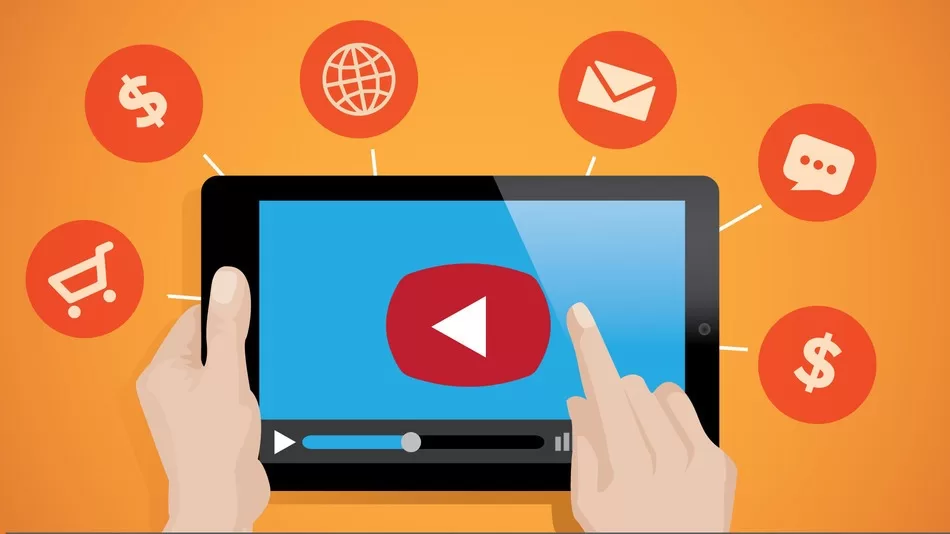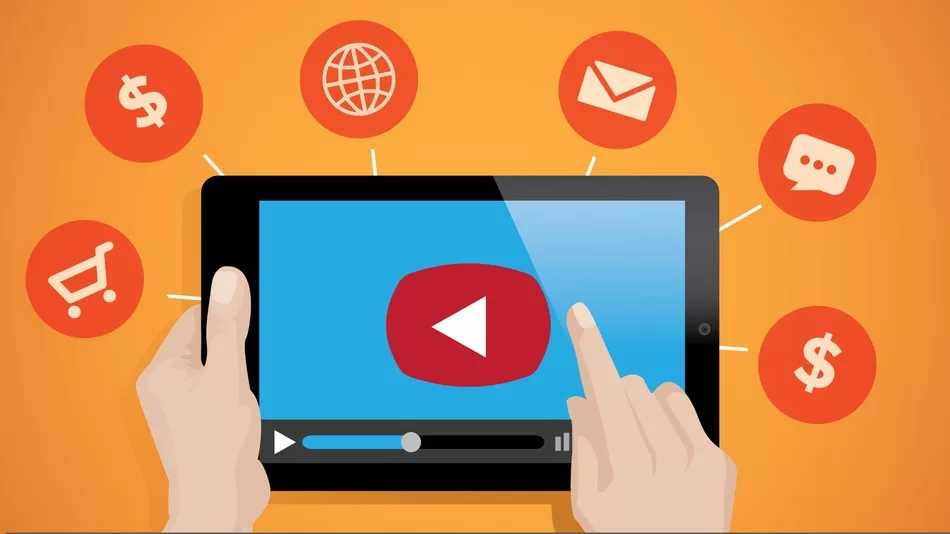 Videos from the Set
The use of behind-the-scenes movies is an intriguing technique for you to demonstrate to your clients how you and your team members carry out the actual logistics operations.
These movies illustrate all the labor that is done behind the scenes and reveal the human aspect of your logistics business.
You can demonstrate the several factories or stations that each package must pass through while also allowing team members to discuss their work processes.
Disclaimer:
The author's views are his or her own. The facts and opinions in the article have been taken from various articles and commentaries available in the online media and Eastside Writers does not take any responsibility or obligation for them.
Note: Contact our Writers at www.eastsidewriters.com for writing Blogs/Articles on any niche. We have experts in various domains from Technology to Finance and from Spirituality to Lifestyle and Entertainment.