Makeup primer is one of the best beauty fundamentals out there, yet it's easy to ignore in the pursuit of more glamorous goals. But first things first: what is a makeup primer? Makeup professionals swear by this cream-based face treatment because it helps them give their customers a natural, radiant glow.
It's a versatile cosmetic that can be used for a variety of purposes and will help you look and feel your best in many different ways. Have you been debating whether or not you need to use a cosmetic primer? Whether you use primer in your beauty routine or not depends on how important you think it is. The many advantages of using a cosmetic primer will be discussed which includes the following.
Improved makeup longevity
Enhanced skin smoothness
Eyeshadow that won't crease
The absence of luster
Light yet long-lasting coverage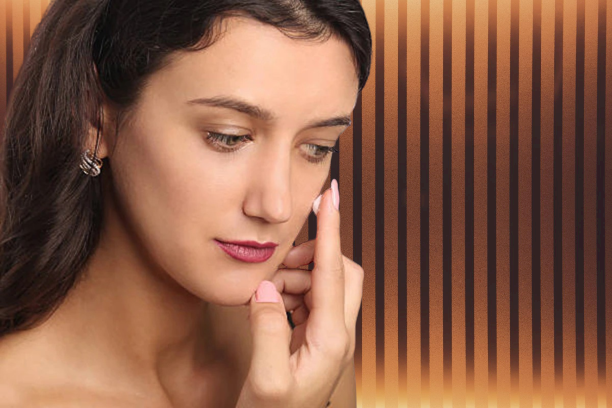 Should I use a primer before doing my makeup?
Here are five good reasons to give it a shot:
1. Use a makeup primer to extend the wear of your cosmetics
In order to keep their clients' makeup looking fresh throughout the day, professional makeup artists frequently use a makeup primer. This is due to the fact that primers are designed to act as a base for other cosmetics, such as foundation, blush, and eye shadow, ensuring that they stay put all day. Like wall primer, makeup primer gets the skin ready for foundation and makes the foundation last longer.
Try out some Jane Iredale primer. When Smooth Affair Facial Primer & Brightener is used as a base, it keeps mineral makeup like foundation, concealer, and blush in place all day. Mica, a particle that reflects light, is also used in the formula to boost the lighting effect and make the skin look more natural. Together, they help tighten and bind moisture while calming irritation.
2. Using a makeup primer will make your skin appear more even and smooth
In addition to these uses, what else does makeup primer do? Makeup primer is great since it has a velvety feel and great smoothing abilities. But how does the primer actually work? Most primers' silky texture comes from silicone-based polymers, which also help them to smooth out fine lines and wrinkles. Symptoms like mild acne scars, clogged pores, and fine lines and wrinkles are included.
Try out Glo Skin Beauty's tinted primer with SPF 30 to elevate even the most basic makeup look. Because it has tinted makeup that helps cover up flaws and lasts all day, it will give you just the right amount of coverage while still looking and feeling sheer and light. It's made with two mineral sunscreens—zinc oxide and titanium dioxide—for extra defense against the sun's harmful rays, and it incorporates mica for a subtle shimmer.
3. Your eyeshadow won't crease as easily if you use a makeup primer
One of a primer's most useful functions is maintaining a beautiful finish to your eye makeup. In addition to primers for the face, there are also primers for the eyelids that keep eyeshadow in place and stop it from creasing.
If you're looking for a primer to wear under your eyeshadow, try Laura Geller's Spackle Waterproof Eye Primer and Concealer. This primer evens up the skin so that concealer, eyeliner, and eye shadow go on smoothly, which is especially helpful if you have any discoloration around your eyelids or under your eyes, to begin with. Vitamin E is used to nourish and moisturize the skin, and green tea extract is used to get rid of puffiness under the eyes.
4. The oil on your face can be controlled by using a makeup primer
Primers are used to give your face makeup a smooth, long-lasting base, and they can also be used to cut down on shine. If your skin is oily and tends to shine during the day, using a makeup primer is a good way to get a matte finish that lasts all day. To what extent does a cosmetic primer reduce shine? Primers that are meant to reduce shine have chemicals in them that make the skin's surface less oily.
Makeup primer recommendation: Dermablend Poresaver Matte Primer can help control shine without stripping the skin of its natural moisture, creating a matte finish that looks fresh and natural. Also, it hides flaws and makes pores less noticeable so that the skin looks perfect. Being non-comedogenic means it won't clog pores or make acne worse.
5. Blend a primer and foundation for a light, natural finish
Makeup primer is an essential beauty product because it can be used in a variety of ways. You can use it to create your own unique do-it-yourself protection, right? Makeup primer can be used with your preferred liquid foundation to create sheer, long-lasting coverage. Just put a little primer on the back of your hand and slowly add foundation until you get the right color and consistency.
Youngblood Mineral Cosmetics'Cosmetics Mineral Primer is our go-to primer because of its versatile nature. This paraben-free, colorless base is great on its own as a primer or to lighten your foundation's coverage. You can trust that the jojoba oil and vitamin E in this formula will help calm any redness your skin may be experiencing.
sun protection
While sun protection is not a primer's primary function, it is a nice bonus. Some beauty primers actually do have sunscreen chemicals, though this is not the case for all of them. We recommend La Roche-Posay Anthelios 50 Daily Anti-Aging Primer with Sunscreen because it has an SPF of 50 and antioxidants that treat and stop early signs of aging. Now that you know why primer is so important, read on to find out which natural cosmetics we recommend, from blush to mascara.
Different Primers for Makeup
Mattifying face primer:
If your face tends to get shiny throughout the day, a mattifying primer will be your best friend. Makeup is Lindsey Trop's forte, and she has a particular knack for bridal makeup. She recommends using one that is made with silicone because it not only makes the skin smoother but also makes pores and other flaws look less noticeable.
Trop recommends using one that is made with silicone because it not only makes the skin smoother but also makes pores and other flaws look less noticeable.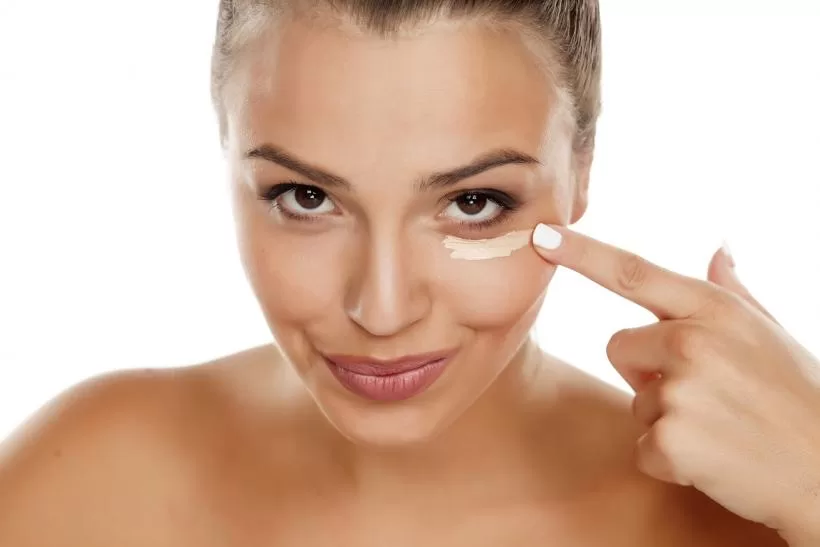 Hydrating face primer:
Face primers that contain skincare elements like hyaluronic acid and antioxidants are good for dry skin, according to Trop. Avoid primers containing silicone, as they may "pill" over dry skin if you have combination or oily skin.
Color-correcting primers:
Primer paints that alter color: These primers were made to cover up any discolorations on the skin that was already there. Green primers cancel out excess redness, while blue primers cancel out excess yellow.
Blurring primer:
Perreux says that blurring primers are great for mature skin because they focus less on making the skin matte and more on making it smooth. This makes fine lines and wrinkles less noticeable.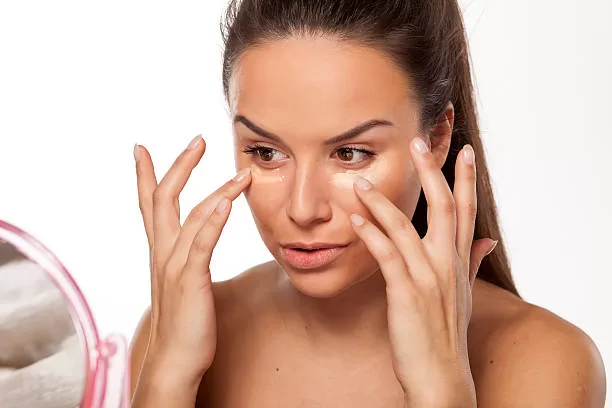 Eyeshadow primer:
It's important to prime the lids because eyeshadow is known to smudge by lunchtime and fade at the gym, in the rain, or when it's humid. All of these problems can be fixed by putting on a primer, which also makes your eyeliner last longer.
Trop says that eye primers "may change the color of the eyelid before makeup is put on, nourish and smooth the eyelid, and stop the natural oils of the skin from breaking down the makeup."
Mascara primer:
Try a mascara primer if your lashes don't stay curled after applying mascara. In addition to making the lashes look better by making them longer and thicker, many of them also have healthy ingredients.
Lip primer:
Not everyone requires a lip primer, but if you prefer to emphasize your lips and maintain their color all day, it's a smart choice. When worn under matte liquid lipstick or another intense lip color, it can stop bleeding and smooth out the lip surface, making the lipstick last longer.
As an added bonus, it can give naturally bare lips a rapid boost if that's the aesthetic you're going for.
Nail primer:
A nail primer can help people who do their own nails by giving them a protective coating that makes their manicures last longer. Similarly to other nail primers, it creates a silky surface beneath the polish and improves its hold. Putting it down underneath your acrylic nails is also a good idea.
Primer: How to Use It
Do you want to know how to apply face primer? You can do it in a few easy steps. Put on your moisturizer first, and then give your skin a few minutes to dry if you're using one. Put on a thin layer of primer all over your face, beginning in the middle, and blend it in with your fingers or a makeup sponge. Wait a few minutes for the primer to dry before adding the foundation.
The trick is to find a primer that works well with your base. Trop says that if you use a primer with silicone and a foundation with water, the foundation may "pill" over the silicone primer. She says that if you use a primer with silicone, you should also use a foundation with silicone.
In regards to eyeshadow primer, Trop says that you may use your fingers, a brush, or a sponge to apply it. She says that she uses a brush to put on color-correcting eye primers because it lets her be more precise. To control the amount and placement of a translucent primer, "I like to use my fingers."
Curl your lashes before applying a coat of primer and sweeping it from the roots to the tips. You should only apply primer to one eye at a time so that your go-to mascara can be applied right after. Your eyelashes will finish up looking thick and beautiful.
Whether or not lip primers are required has to do with the container they come in. Trop suggests it may be packaged in a wand, a squeeze tube, or a pot. "You may easily apply it to your lips with the help of the wand and squeeze tube. If it's in a pot, it's probably thicker than when applied to a surface with a brush; therefore, I propose using your fingers instead.
Is using primer necessary?
Yes and no are both possible. Listen to what we have to say. In some seasons, they can be useful (think: helping your eyeshadow stay in place during melting temperatures). In addition, environmental factors (such as wind and snow, which can cause crying eyes) are on your side when using eye primer during the winter.
A primer is useful for formal occasions. Special events bring along tears, sweat, and plenty of embracing and kissing, so a primer can be really useful to hold everything in place and prevent smearing or movement.
Some, however, prefer to use powder or blotting papers to monitor shine. If you use the appropriate-weight moisturizer for your skin type, the foundation will adhere well and look great. However, a primer won't do any harm if you have serious skin problems like roughness, redness, or dullness.
Do you think you would benefit from using a face primer?
To get the best possible results from your foundation, renowned makeup artist and social entrepreneur Deida Massey recommends using a primer before applying your foundation. She explains that priming the face before applying foundation is just like priming a surface before painting.
Primers are used to prepare the face for the foundation, making it more likely that the chosen foundation will stay put. However, this doesn't mean that Massey always starts with a primer. Primers aren't always necessary, and she'll skip them in favor of her favorite moisturizer on occasion.
However, "there are certain drawbacks to utilizing primer," she says. A primer I purchased from a website didn't do the job. Briefly put, you might not like the outcome if you use the wrong primer or one you haven't tried before.
Just how do you prime your face?
If you're interested in giving it a shot, it's important to find a primer that complements your current foundation, so think about whether you prefer to use a liquid or powder product. Greenberg says that you should use your fingers or a foundation brush to get the smallest amount possible before putting it on. Applying too much can make blending more challenging. A brush or my hands are my go-to methods for ensuring that no area is overlooked.
Disclaimer: The author's views are his or her own. The facts and opinions in the article have been taken from various articles and commentaries available in the online media and Eastside Writers does do not take any responsibility or obligation for them.
Note: Contact our Writers at www.eastsidewriters.com for writing Blogs/Articles on any niche. We have experts in various domains from Technology to Finance and from Spirituality to Lifestyle and Entertainment.