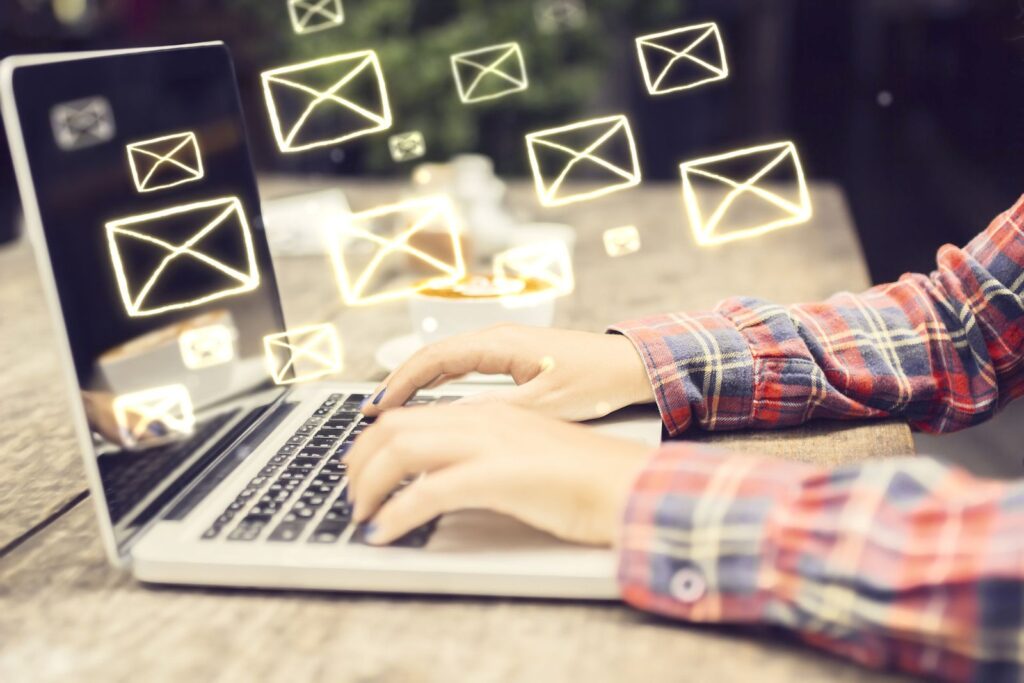 The Importance of Business Email Correspondence
The email channel is still one of the most useful features of the Internet. Why? First, let's look at some email statistics. According to Statista, there are currently around 4 billion email users, with this number expected to grow to around 4.48 billion by 2024. People prefer email for business communication because it is easy to access from a mobile phone. It's simpler, and they believe they're more adaptable during the day. Aside from that, according to 99firms, 85 per cent of users check their emails on a smartphone.
Email is an excellent support channel.
Contrary to popular belief, email is a fantastic open platform. Many people assumed that with the proliferation of new communication systems, it would decline, but this couldn't be further from the truth. In an article for Forbes, Momchil Kyurkchiev writes, "as marketers push forward into the unfamiliar territory of data-driven customer engagement, email is not faltering — it's just getting its second wind."
As a result, it cannot be killed because it represents a different model than the closed ecosystems that are proliferating on our computers and devices. In a good way, it's like a cockroach crawling around the internet. Its overall experience has been transformed as a result of all the changes that have occurred around it. Email is not dead; it has simply become unbound.
The Internet's Best Thing Is Email
Email is a great support structure for many other things because it was developed early in the history of the commercial internet. Furthermore, it remains the foundation upon which the internet is built. Before Facebook became a viable alternative for verifying one's identity on the internet, a valid email address was the primary means of accessing any online service. For example, if you wanted to verify a bank account, you had to do so through email. What about other services, such as Amazon or online forums? A valid email address is required for everything. On the Internet, it is still the primary communication channel for business and direct social communication. As a result, professional email communication is required.
Email serves as a digital package delivery service as well. The ability to attach files to your email message is critical to its productivity. Can you imagine the internet without the ability to attach files to a conversation? Although email is far from the ideal medium for transmission and storage, it remains the primary channel for business communication. It has also become much smarter and easier to use while still maintaining ubiquity and interoperability. When you're trying to write a business e-mail, these things come in handy.
It is not necessary to promote email as a product. It looks great on mobile devices and renders quickly, which is its main advantage. Alexis C. Madrigal makes an excellent case for the value of email as a business channel:
"They are extremely lightweight, so they download quickly over any type of connection, and the tools for forwarding or otherwise dealing with them are expertly and natively built into our mobile devices." – Alexandre C. Madrigal
7 Questions to Consider Before Sending an Email
Here are a few questions you should ask yourself before sending a professional email:
Is the message appropriate for email?
What exactly is the point of sending this email?
Do my writing's formality and style meet the expectations of my audience?
Is my grammar and punctuation correct? psst- use available grammar tools to make the best impression possible.
Are the messages easy to understand?
Is it correct that I highlighted the dates in the text?
Are there enough contexts for my audience to understand the message?
How do you get an email marketing campaign off to a good start?
Before you even begin creating an email marketing campaign, you should establish your goals and identify your target audience. You should also have a crystal clear idea about what exactly is email marketing?
To understand the basics of what email marketing is please visit our blog, Why Have Emailers Become the Most Desired Marketing Method for Growing Your Business?
Once you've established your campaign goals and identified your target audience, you can begin to customise.
You can use email marketing software to personalise emails with subscribers' names and send out personalised emails on people's birthdays.
You can even keep separate email lists and send different offers or promotions to different audience groups.
Because not every message you create will resonate with every one of your subscribers, segmenting your email lists and creating different emails that correspond to different portions of your overall audience may be beneficial.
In the long run, this will improve your open rates and CTR.
THe First step
Gathering an email list is the first step in starting an email marketing campaign.
Before a potential subscriber gives you their email address, they are likely to ask you a few questions.
Will you bombard them with emails?
What do they stand to gain by providing you with their email address?
Will you send me a special offer?
Will you make their email address available to the public or sell it?
You should make it clear to potential subscribers that they will benefit from subscribing to your email list and that you will not spam them or give their email address to anyone else.
Creating this trust will eventually encourage people to join your mailing list.
There are numerous ways to grow your email list, but embedding an email registration form on your website is a good place to start.
This way, you can take advantage of your existing website visitors and provide them with special information or discounts in exchange for their email addresses.
This strategy is commonly used by many retailers today because people love coupons and will gladly provide their email addresses for a good deal.
As previously mentioned, you can also collect emails through your social media accounts.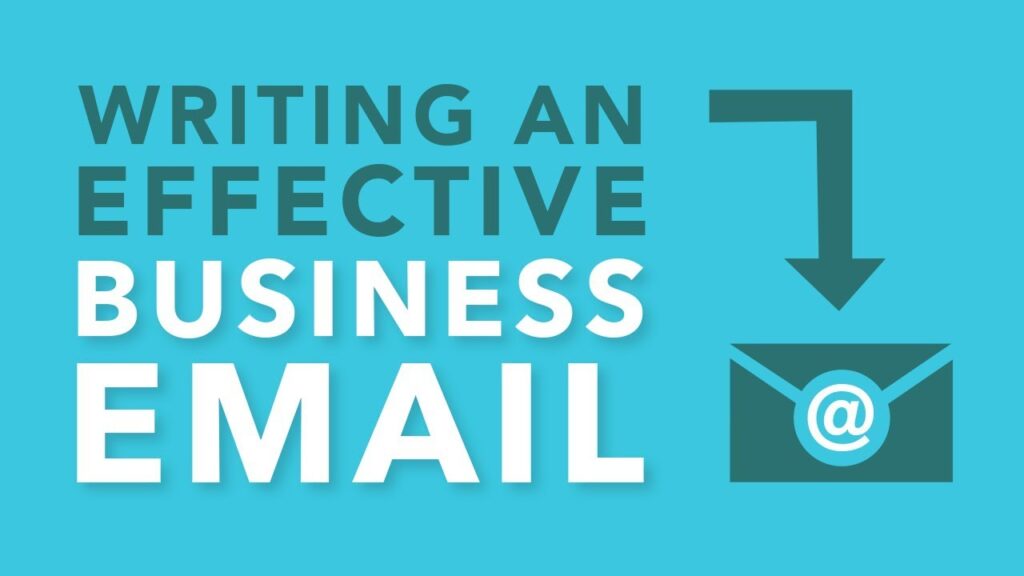 What should the email's content be?
Once you have a solid email list, you can begin planning your emails.
You can include a wide variety of content in your emails, as well as a variety of formatting options.
Because email marketing is far more adaptable than other forms of advertising, the sky is the limit!
When creating content for your emails, remember to stick to your brand guidelines.
This means that you should not overlook your brand's voice, colours, or any other elements that distinguish your company.
Links to articles on your website, as well as loyalty rewards for subscribers, are examples of content you can include in your emails.
Also included are customer testimonials, details about new promotions or sales, and announcements about new products or services.
Emails can also be used to simply remind people who have expressed an interest in your business that you exist!
Don't forget to send them a compelling welcome message when they finally join your email list.
Keep in mind that they are not only warm leads but also potential paying customers.
You don't have to send them messages all the time, but sending them when they sign up and every now and then is important for keeping your subscribers engaged.
Email may be your Brand Ambassedor
And if you do your job well, they will become free brand ambassadors for you.
You simply must impress them, and this welcome message is your first opportunity. Make the most of it.
In terms of loyalty rewards, 64% of Internet users in the United States have printed a coupon from an email!
Email coupons can be used to increase sales both in-store and online.
As a result, they are extremely valuable tools that can be easily integrated into your email marketing strategy.
Email coupons are also a great way to get people to subscribe to your email list!
People, as previously stated, love coupons and deals, so take advantage of them.
Crafting your emails can be overwhelming, from writing the perfect subject line to choosing the most eye-catching layout.
Don't be concerned! We're here to assist you!
You may always trust Eastside writers to do this job for you. The writers of Eastside Writers have years of value based experience on writing business e-mails and email marketing. For your next move visit wwweastsidewriters.com
The content of your emails is important, but it all depends on the type of business you run.
However, there are some techniques that are most effective for the majority of businesses.
According to a Relevancy Group study, marketers who include a video in their email campaigns see a 40 percent increase in revenue.
Emails with infographics, lists, and promotions/discounts are also very appealing.
Just keep in mind that not all of your emails should be about selling products.
Even if you want your subscribers to buy something from you, your emails should also contain useful information that they may find interesting.
In the future, valuable information will keep your subscribers returning and checking out your other emails.
Answers to frequently asked questions, snippets from blog posts on your website, and surveys or polls are all examples of content that can add value to your emails.
What should the email layout look like?
Congruence is essential in layout.
For consistent branding, your emails should match the style of your website, ads, and social media accounts.
As previously stated, you want your emails to be consistent.
Templates can help, but you also want your emails to be consistent with your overall brand.
Also, because roughly half of all emails are opened on mobile devices, you'll want to ensure that your emails are mobile-friendly.
Emails that are mobile-friendly can increase conversions in the same way that mobile-optimized websites do.
Some Most Useful Email Marketing Content Writing Tips
Email marketing is not the same as social media marketing. It is more personalised, targeted, and focused on reaching a specific group of users. With this in mind, consider the following practical tips for writing email marketing content.
1. Create a catchy subject line.
In the world of email marketing, the subject line is the gatekeeper. If you write a good one, you'll get a good open rate. If you write a bad one, you'll hear crickets in the background of your campaign.
While there are dozens of great ways to write a compelling subject line, the best ones all have one thing in common: they revolve around capturing and maintaining a reader's attention. With that in mind, follow all of the standard rules for writing a great email line: include action words, address the reader directly, make it unique, succinct, and short, and distinguish it from anything else they'll see that day!
2. Make your emails more personal.
Personalized email copy outperforms generic email copy. With this in mind, use your customer's name in your email subject lines, and make sure the body of your email speaks directly to your audience and no one else's.
While it is understandable to be concerned that your emails will be lost in the shuffle, the only way to ensure that they are not overlooked is to fully personalise them and differentiate them from everything else out there.
3. Make your emails clear first, then catchy.
Emails with catchy subject lines are great, but only if they are also clear enough to entice your audience to click on them. With this in mind, focus first on making your emails clear and descriptive, and then on making them catchy.
This ensures that your audience understands the purpose of your emails and that you will not go out of your way to create email campaigns that fail to produce results.
Furthermore, clear emails increase your company's authority because they promise only what they can deliver and help readers develop realistic expectations.
4. Make sure your subject line is relevant to your copy.
Even if your subject line is clear and catchy, it will be useless if it does not correspond with your body copy. Keep in mind that in the world of email, delivering on your promises is critical, and only those who can truly do so will succeed in the long run.
Keeping this in mind, keep your subject text and body copy in sync. In addition to providing more value to readers, this will go a long way toward improving your company's reputation and ensuring that customers want to click on your material in the future.
5. Maintain its relevance.
Relevance is essential for a good email, so make sure to connect the content of your email to something that will establish it as relevant and in-demand. Current events, as well as some personal information about the audience, work well. You have a better chance of capturing and retaining the reader's attention if you demonstrate your relevance.
6. Write your email copy entirely in the second person.
Because it is personal and unique, the second person is the best voice for email. When you reach out to your customers and speak directly to them, they are more likely to relate to the tone and content of your email.
This, in turn, makes it easier for them to connect with your emails and increases the likelihood that they will open your emails in the future – a win-win situation for everyone.
7. Highlight the benefits of your offer rather than the features.
If you're sending an email with an offer, emphasise the benefits rather than the features. This not only makes your product more valuable to readers, but it also helps to present a realistic picture of it, which goes a long way toward helping people understand what to expect from it.
While most people focus on the features in an attempt to sell a product, focusing on the benefits can go a long way toward helping the reader understand what makes the product unique and special.
8. Keep it brief.
Email marketing is not the place for long-winded, verbose prose. Keep your emails as brief and to-the-point as possible. This increases the likelihood that you will maintain your audience's interest while also keeping you on track and on topic throughout the duration of your email campaign.
9. Allow your personality to shine through.
If you follow this tip, your personality should shine through in the emails you write, which will benefit both your company and your personal brand. While you should always be professional, allowing your personality to shine through your email copy is an effective way to stand out.
10. Do not spam.
The cardinal sin of email marketing is spamming your subscribers. Keeping this in mind, only send out posts when you have something to say and never, ever send an email just to send an email. Customers are quick to unsubscribe, and as a result, you may find yourself in hot water.
11. Don't Overcommunicate via Email.
One of the leading causes of workplace stress is the sheer volume of emails that people receive. So, before you start writing an email, ask yourself, "Does this really need to be done?"
As part of this, you should use the phone or instant messaging to deal with questions that are likely to require some back-and-forth. Use our Communications Planning Tool to determine the best channels for different types of messages.
12. Be prudent with emails.
Emails are not as secure as you might think, especially because people may forward emails without thinking about deleting the conversation history. So don't send sensitive or personal information in an email, and don't write about anything that you, or the subject of your email, wouldn't want to see plastered on a billboard near your office.
13. Never use emails to deliver bad news.
Deliver bad news in person whenever possible. This allows you to communicate with empathy, compassion, and understanding, as well as make amends if your message was misconstrued.
14. Make Effective Use of Subject Lines
A newspaper headline serves two purposes: it draws your attention and summarises the article so you can decide whether or not to read it. The subject line of your email should accomplish the same thing.
A subject line that is blank is more likely to be ignored or rejected as "spam," so always use a few well-chosen words to tell the recipient what the email is about.
If your message is part of a regular series of emails, such as a weekly project report, you may want to include the date in the subject line. If your message requires a response, include a call to action, such as "Please respond by November 7."
A well-written subject line, such as the one below, conveys the most important information without requiring the recipient to open the email. This acts as a prompt, reminding recipients of your meeting every time they open their inbox.
If you have a very short message to convey and can fit it all in the subject line, use "EOM" (End of Message) to notify recipients that they don't need to open the email to get all of the information that they require.
Please send the February sales report, as an example. Thanks! EOM
(Of course, this is only useful if the recipients understand what "EOM" stands for.)
15. Keep Messages to the point.
Emails, like traditional business letters, must be concise and clear. Make your sentences brief and to-the-point. The email's body should be direct and informative, and it should include all relevant information. For tips on communicating clearly in writing, see our article on writing skills.
Unlike traditional letters, however, sending multiple emails costs no more than sending just one. So, if you need to communicate with someone about a number of different topics, consider sending each one a separate email. This clarifies your message and allows your correspondent to respond to one topic at a time.
16. Use Numbers and bullets to simplify the contents.
It's critical to strike a balance here. You don't want to spam someone, so it makes sense to combine several, related points into one email. Keep things simple with numbered paragraphs or bullet points, and consider "chunking" information into small, well-organized units to make it easier to digest.
Also, in the preceding good example, Monica specified what she wanted Jackie to do (in this case, amend the report). People are more likely to give you what you want if you make it easy for them to see what you want.
17. Be Courteous
People frequently believe that emails are less formal than traditional letters. However, because the messages you send reflect your professionalism, values, and attention to detail, a certain level of formality is required.
Avoid informal language, slang, jargon, and inappropriate abbreviations unless you're on good terms with someone. Emoticons can be useful for clarifying your intent, but they should only be used with people you know well.
Depending on the situation, end your message with "Regards," "Yours sincerely," or "All the best."
Recipients may choose to print emails and distribute them to others, so always be courteous.
18. Examine the Tone
When we meet someone in person, we use their body language, vocal tone, and facial expressions to determine how they feel. Email robs us of this information, which means we can't tell when people misinterpret our messages.
Without visual and auditory cues, your word choice, sentence length, punctuation, and capitalization can all be misinterpreted. In the first example below, Emma may believe Harry is frustrated or angry, but he is not.
Example:
Excellent Illustration;
First Email:
Ramesh,
I need your report by today at 5 p.m. or I'll miss my deadline.
Madhuri.
Second Email:
Hello, Ramesh.
Thank you for all of your efforts on that report. Could you please send me your version by 5 p.m. so that I don't miss my deadline?
Thank you so much!
Madhuri.
Consider how the 2nd email "feels" emotionally. If your intentions or emotions could be misconstrued, choose a less ambiguous way to express yourself.
19. Editing and proofreading
Finally, before you hit "send," go over your email for spelling, grammar, and punctuation errors. Your email messages are as much a part of your professional image as the clothes you wear, so sending a message with typos looks bad.
Pay close attention to the length of your email as you proofread. People are more likely to read short, concise emails than long, rambling ones, so keep your emails as brief as possible without omitting necessary information.
20. Be clear with emails laws
Not all email exchanges will be considered harassment. Email messages can sometimes contain minor annoyances. They may also contain critical information about your performance at times. Other emails, on the other hand, are illegal under the law.
There are a few obvious indicators to look for when determining whether an email has crossed the line:
It poses a risk to you, your family, or your property.
The sender sends you emails against your wishes on a regular basis.
It contains vulgar or obscene language, images, and/or videos.
It contains derogatory information about your protected characteristics, such as pregnancy, gender, race, disability, or national origin.
Our article on "How to become a better Writer" contains tips and strategies for better writing
Wrap up
To wrap up this article, let's take a quick look at what makes an email function. Emails that work:
Are concentrated on the recipient.
Draw attention to them before they are opened.
Get it open and read it.
Are considerate and respectful.
Are written correctly in terms of spelling and grammar.
Make the recipient happy.
Leave little or no room for interpretation (these aren't meant to be literary works!).
They are only as long as they need to be.
Make a strong call to action.