Important Tips On How to Improve Your Website Ranking – 2023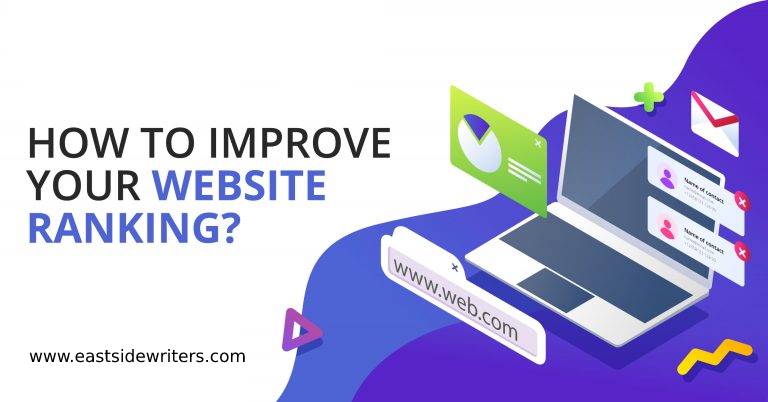 When it comes to blogs, articles, and scientific or technical literature writings, website ranking is the most important factor. The entire objective of any piece of writing is to reach out to a large audience in order to educate people about your product or experiences. As a result, Google's website rankings or page rankings are used to scale the reachability of the works.
You've created an attractive website with valuable content to share, but are people finding you and visiting your site? Even with the rise of social media, organic search remains a critical driver of website traffic and is unlikely to disappear anytime soon. That is why it is critical to boosting your search engine ranking so that you are more easily found than your competitors.
What happens after a search is conducted? Google's top result has a 33% chance of being clicked. That means that if you're not on the first page, you've just lost a third of potential traffic. What's more astounding is that 75% of people will never click past the first page of search results. Other websites are ranking higher than yours on Google because they are actively working to improve their SEO.
Fortunately, it is not too late to begin. Certain actions can be taken to improve your chances of being ranked higher in Google searches. Here, we will take you through the important key factors to improve your Website Rankings.
How Long Does It Take for Google Rankings to Improve?
There is no final word. All we can say is that it depends on how well you perform certain tasks. Having said that there are a variety of reasons that traffic of your site depends upon which you need to understand.
SEO is not a process that occurs in a vacuum. Each situation presents its own set of variables.
Skill, budget, level of competition, and how your website compares to the competition all factor into how quickly the dial can be moved.
Continuous improvement is critical, as it has the potential to improve the way your site is crawled and indexed. Googlebot crawls low-quality URLs less frequently, which theoretically lengthens the time required for re-evaluation. John Mueller, a Google Senior Webmaster Trends Analyst, emphasised that it takes time. In a nutshell, the search engine's algorithm must re-evaluate your entire site following changes.
Due to the plethora of variables at play, rapid changes in SERPs should be avoided. Mueller also confirmed that even if you make significant changes to the design and functionality of your website, it may take several months or even a year to see results.
He also cautioned against simply sitting back and waiting for results after upgrading your site. It is preferable to continue working on your website with the ultimate goal of continuous improvement.
A study conducted by Ahrefs uncovered some interesting data regarding the time required to rank on Google.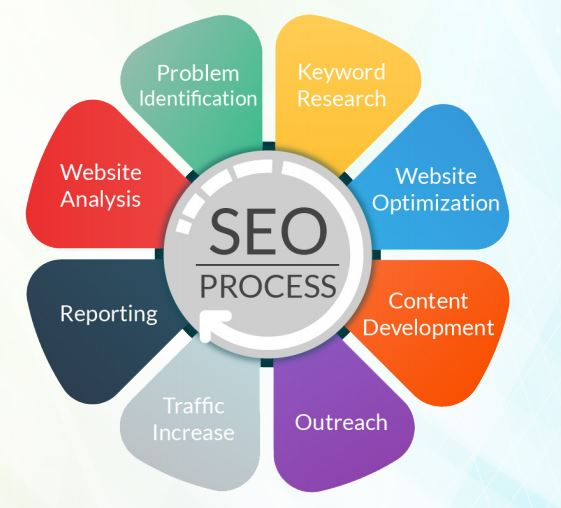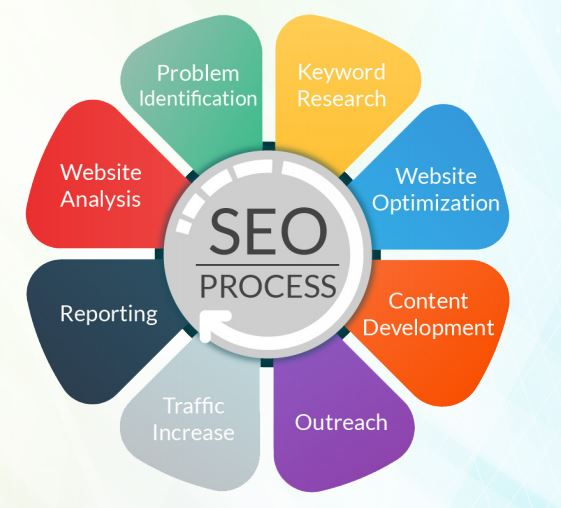 How to Boost Your Google PageRank
As you can see, ranking in the top ten SERPs in less than a year requires a great deal of effort, skill, and occasionally luck. This brings us back to today's discussion, which is about how to improve your Google ranking.
Therefore, if you want to increase sales and conversions by climbing to the first page of Google, These are the steps you need to follow:
Produce high-quality content.
How often do you update your website? You probably don't have a great SEO ranking right now if you haven't touched it since the day you built it. To increase traffic to your website and its popularity, you must give visitors a reason to return.
Your content must be of high quality, current, and relevant. The so-called dwell time is another factor that influences your SEO ranking. This is the amount of time people spend on your website per visit.
If your site contains new, exciting, or newsworthy content, visitors will stay on your page longer, increasing your dwell time. Websites with a lot of information usually have a lot of visitors who stay for a long time. Save all of your content ideas in one place across all of your document apps.
Title your page appropriately.
The title tag, or meta title, is read by search engines as an important indicator of what the page is about. Because your title tag is also the blue link that everyone sees on a search engine results page, including the keywords that users search for. This title is distinct from the bold heading that everyone sees on your website, which is typically the heading tag described in the following step. As a result, if it aids in increasing clicks, you can write one title for the search engine results page (SERP) and a different heading for your webpage.
Create titles and descriptions that will entice people to click on them. The first thing you should know about writing titles for search engines is…Your headline can only be 65 characters long.
You could write the best headline ever, but if it exceeds 65 characters, it will be cut off. Fortunately, the most important part of the headline is preserved, but the remainder is omitted. So keep it brief.
Here are some more pointers to consider when creating click-worthy titles:
Front-load your titles with keywords – All of your keywords should be front-loaded in your titles. People usually only read the first two words of a title.
Maintain predictability – Your title should link to a page that meets the user's expectations.
Clear – In 65 characters or less, the reader should understand what your webpage is about.
Make it emotional – Dan Shure wrote an excellent guide to title writing, and one of his most important lessons is to make your titles emotional.
Increase the speed with which your pages load.
There are several reasons why your page loading time is important. To begin with, if your load speed is too slow, Google will notice and penalise your ranking. However, a slow website will have an impact on how your website visitors interact with your pages. As a result, your ranking will suffer as a result of those negative interactions.
What is the limit of being too slow?
According to research, 40% of website visitors will leave if the page takes more than 3 seconds to load. What's more shocking is that 80% of those visitors will never return to that website. This is bad for your SEO ranking because it reduces traffic to your site, and hence reduce your website ranking.
On the other hand, if your page loads quickly, visitors will return. Google's algorithm will recognise the popularity of your website and adjust your search rankings accordingly. As a result, it is critical to optimise both your page speed and server response time.
There are free online services available to test the speed of your website, such as Pingdom, Gtmetrix , and Developers google .
This will enable you to test your website from various locations around the world. If your site is running slowly, you should look into your website theme and plugins. Your site must load quickly, whether viewed on a mobile device or a desktop computer. When it comes to on-page SEO, page speed is extremely important.
Google is concerned with the user experience first and foremost. If your site loads slowly or haphazardly, it's likely that your visitors will leave — and Google knows it. Furthermore, site speed can have an impact on conversions and ROI. Google's PageSpeed Insights tool allows you to check the speed of your website at any time.
Create pages that include HTML header tags to improve your Website Ranking.
Headings are another way to help your website's user experience improve. They divide the content into manageable chunks and make it easier to read or skim. Additionally, headers give everything a more appealing appearance, which is always beneficial.
The first heading, or H1 tag, on a page, is the most important heading. Typically, the H1 tag is the first thing a visitor reads on your website. While header tags are frequently used for styling, they should be used to organise content.
Utilizing subheadings is one of the most effective strategies for increasing search engine ranking. For search engines, heading tags carry more weight than regular copies and facilitate a user's skimming of the page. If you're having difficulty editing your heading tags, you'll almost certainly need to hire a developer to make the necessary changes.
If your website is simply a wall of text, it will discourage visitors from staying for an extended period of time. As a result, your search engine optimization ranking will suffer. If your site is powered by WordPress, you can easily modify the header tags.
Header tags are used on all of my websites and blog posts. If you're not already using this tool, I strongly advise you to do so immediately.
Assign a purpose to your URLs.
The page URL is frequently overlooked; do not let this be the case for you! Keyword research should also be conducted on the URLs. If you're using a content management system (CMS) such as WordPress, the URL will include the page's name. Prior to launching the page, review the title and the URL. If the page has already been published, be sure to redirect visitors from the old page to the new one.
Include your keyword in the URL. Consider the following scenario: you own ADYoga, a hot yoga studio. You maintain a website on which you post videos of your classes. Because the keyword for this page is "hot yoga online classes," you'll want to include it in your URL. This web page's URL may look something like this: www.S M yoga.com/Sstunning-yoga-online-classes.
Your page URLs should be straightforward for both readers and search engines to understand. They're also critical for maintaining a consistent site hierarchy as you create subpages, blog posts, and other types of internal pages.
The following are some pointers on how to write SEO-friendly URLs to improve your website ranking:
Eliminate superfluous words.
Utilize no more than one or two keywords.
If possible, use HTTPS, as Google now considers it a positive ranking factor.
Enhance your images by optimising it to get a better website ranking.
Photographs and other images are excellent additions to your website. However, you must ensure that they are properly optimised if you want these images to help your SEO ranking.
I'm referring to file format and size considerations. Large images can cause your page to load slowly, which, as I previously stated, hurts your ranking.
For a good website ranking, optimize your images by resizing or compressing them. Additionally, you can incorporate keywords into your images by appropriately naming them. Consider the following scenario: you own a website that sells toiletries or other bath products. Rather than calling an image "shampoo1," you could call it "best shampoo for long hair."
Additionally, you can strategically incorporate keywords into the image's title, caption, or description. Alt-text is similar to SEO for images. It informs Google and other search engines about the subject matter of your images… which is critical because Google now returns nearly as many image-based results as text-based results.
This means that consumers may discover your website via your images. To enable them to do so, you must include alt-text with your images. This definitely helps in your Website Ranking.
Consider the following when adding image alt-text:
Make your statement descriptive and precise.
Check for contextually relevant to the page's content as a whole.
Create and maintain a character count of less than 125.
Make sparing use of keywords and avoid keyword stuffing.
The above checklist will go a long way to definitely help to improve your website ranking.
Make use of External and Internal Links to increase website ranking.

External links throughout your page may seem counterintuitive, given the numerous reasons why internal linking is critical for on-page SEO. External links, on the other hand, are critical.
By linking externally to credible and trustworthy websites, Google determines that your page is also credible and trustworthy. Not only does Google care about how well-referenced your site is, but so do your visitors.
Internal linking
An Internal linking is the process of directing visitors to other useful pages on your website via hyperlinks. Internal linking is critical for on-page SEO because it directs readers to other pages on your website, which keeps them on your site longer and signals to Google that your site is valuable and useful.
While writing copy for the page, you'll frequently find yourself referencing previously published content. Internal linking is the process of selecting a phrase and adding a link to the blog post or page to which it refers. These links will entice some users to click through and read your other pages, but they will also be crawled by search engines finally to increase the website ranking.
Anchor text refers to the keywords you hyperlink. This provides context for the user and search engines regarding the page to which you are linking, which is why it is critical to use meaningful keywords in the hyperlink.
Tip: It may be more convenient to read your copy after it has been written and to actively seek out opportunities to link to other pages. This is especially critical if you're aware that you've added new content that you'd like people to read. It is best to create an internal linking strategy that organises and cross-references all of your site's valuable content. This can be difficult, but it can pay off in terms of search engine rankings.
Additionally, the longer visitors stay on your website, the longer Google has to crawl and index the pages on your site. This ultimately assists Google in absorbing additional information about your website and possibly rankings it higher in search engine results pages.
Take care of any broken links.
If you're linking to authority websites, you shouldn't have any problems with the links breaking.
However, it is still possible. Broken links can have a detrimental effect on your SEO ranking.
Additionally, it looks bad when a link you provide your visitors with directs them to an invalid website.
You can use tools such as Dead Link Checker to look for broken links on your website. This can be used to check the entirety of your website or specific pages. Additionally, when you register, you can configure your account to be checked automatically. When a link expires, you will be contacted immediately to replace it.
Numerous website owners have a tendency to overlook broken links. This can result in an unsatisfactory user experience. By performing a crawl of your site using tools such as the W3C Link Checker, you can easily identify and fix 404 errors.
How does Website Ranking benefit your SEO?
If a link on another website becomes inactive, you can notify the webmaster of that page and request that the dead link be replaced with a link to your website. You're doing them a favour by alerting them to a problem with their website, and they may be willing to return the favour. This will result in an increase in traffic to your website. Additionally, outbound links from other websites to your page will aid in the improvement of your SEO ranking.
Avoid duplication of content.
Search engines appreciate fresh, unique content. Identify any duplicate content and significantly alter or eliminate it. There is no benefit to repeating yourself, and Google will penalise you for it. There are two possible scenarios in which you will encounter duplicate content.
You've created a lot of content over the years and may forget that you or another author previously published a page or blog post on the same subject. While this is unlikely to be a complete duplicate, if the content overlaps significantly, you are better off combining it into a single strong page.
You may be unaware, but your website may contain multiple versions of the same page. This could be as a result of someone copying a page accidentally, or as a result of you creating multiple versions for different languages or tracking purposes.
You can inform search engines that you duplicate a page on purpose by using a canonical URL. If necessary, the Yoast plugin for WordPress enables you to easily assign canonical URLs to pages. Continue reading to learn how we use Yoast to boost our search engine rankings.
Encourage social media sharing.
Every business and website should have a social media presence. That is fairly common knowledge.
However, what is less well-known is that you can improve your SEO ranking by having people share your website's links on social media.
Here is an example from a case study of a pest control website that ran a campaign designed specifically to increase social sharing:
In less than two weeks, the infographic was shared 1,117 times.
During the same two weeks, organic search traffic increased by 15%. As a result, their search engine optimization ranking improved as well.
And that was just a few weeks ago. Consider the results you'll see if you incorporate social sharing into your SEO campaigns on a consistent basis.
One of the most effective ways to accomplish this is to incorporate social sharing icons into all of your content.
Additionally, you should share links on your social media profiles. When that information appears on people's timelines, they can share it with a single click.
Conclusion.
As Google continues to crackdown on spammy techniques and schemes, anyone serious about digital marketing must adopt a long-term perspective.

The strategies outlined above are not novel or exciting. They do, however, necessitate effort and ongoing investment of resources.