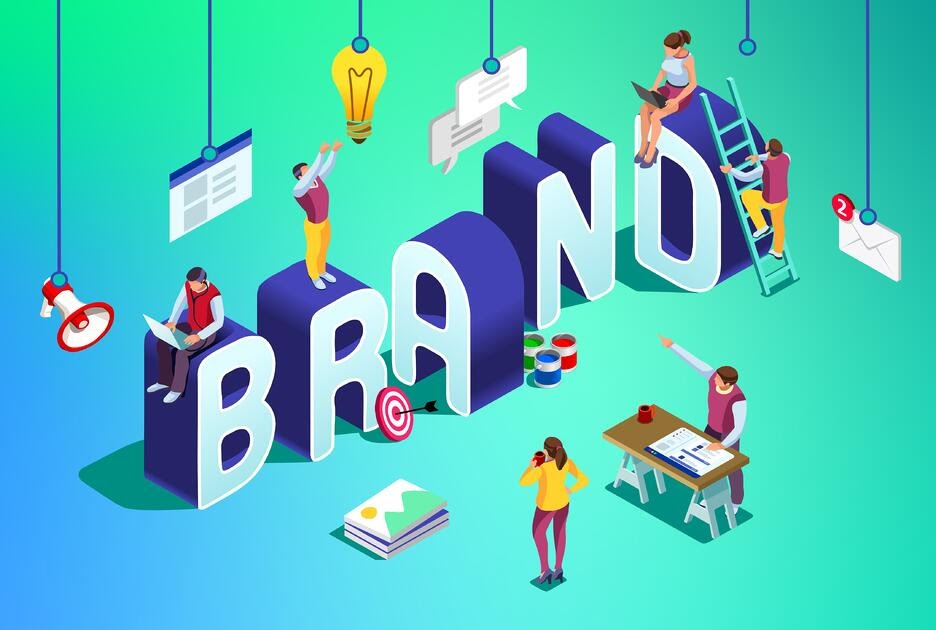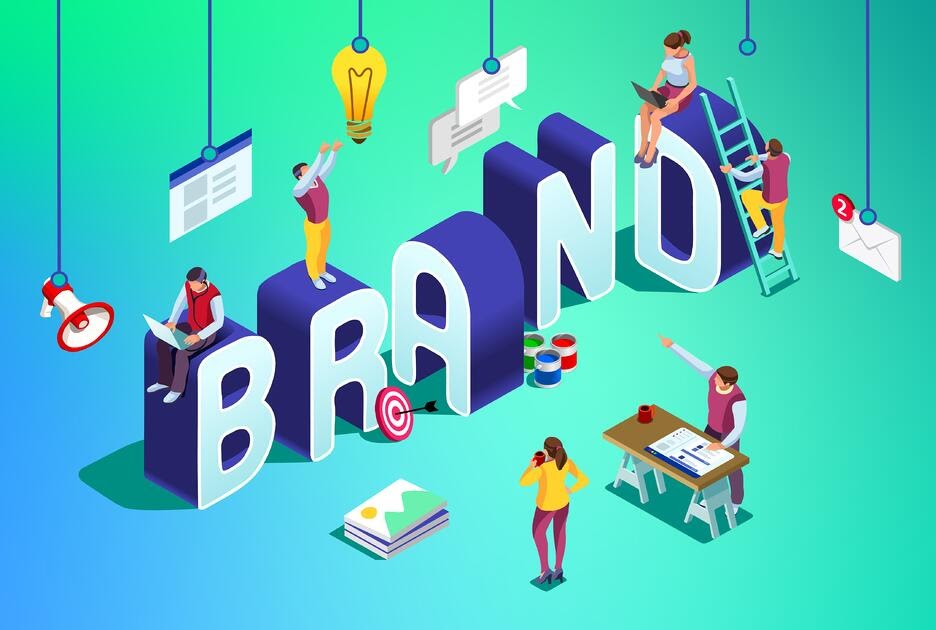 Your company's branding is what it takes to cut through the noise and get the attention of your ideal customer. It's what turns indifferent customers into brand enthusiasts and turns first-time purchasers into lifetime customers. It's what you'll need to stand out, make an impression, and propel your company forward. The marketing practice of actively shaping your brand is known as branding. That's the fundamental concept, but there's a lot more to it, as I'll explain in more depth below.
What is a brand?
The term "brand" refers to a business and marketing concept that enables people to associate a specific company, product or individual with it. Intangible brands are those that cannot be touched or seen. As such, they contribute to the shaping of public perceptions of businesses, their products, and individuals.
Identifying markers are frequently used by brands to assist in developing brand identities in the marketplace. They add enormous value to the business or individual, giving them an advantage over competitors in the same industry. As a result, many businesses seek legal protection for their brands through trademark registration.
A brand is a characteristic or combination of characteristics that distinguish one organisation from another. A brand is typically comprised of the following elements: a name, a tagline, a logo or symbol, a design, and a brand voice. Additionally, it refers to the overall experience that a customer has when interacting with a business, whether as a shopper, customer, social media follower, or casual passerby.
A brand is defined as the image that a business or other entity uses to communicate its services and core values. In essence, a brand is a business's face. It is what the public sees when they conduct a search for your company and what they consider when they consider your service.
What is branding?
Branding is the process of instilling meaning in a particular organisation, company, product, or service through the creation and shaping of a brand in the minds of consumers. It is a strategy developed by organisations to assist people in quickly identifying and experiencing their brand, as well as providing a reason to choose their products over those of competitors, by defining what this brand is and is not.
The goal is to attract and retain loyal customers and other stakeholders by consistently delivering on the brand's promises.
In other words, branding is the process of discovering, developing, and implementing a unique feature or set of features for your organisation in order for consumers to begin associating your brand with your products or services.
Branding is an iterative process that necessitates connecting with the hearts of your customers and business. It's critical for a variety of reasons, which I'll discuss next.
This is in contrast to our conventional definition of a business, which is a broader term that encompasses all of the behind-the-scenes operations that are not visible to the public. As a definition, a brand image informs the consumer about what to expect from your organisation and serves as a guarantee that you will deliver on your promises.
Who does branding impact?
Consumers: As mentioned previously, a brand provides consumers with a decision-making shortcut when they are undecided about the same product offered by multiple companies.
Employees/shareholders/third parties: Apart from assisting consumers in differentiating similar products, successful branding strategies also contribute to a company's reputation. This asset can have a wide range of consequences for a variety of stakeholders, including consumers, employees, investors, shareholders, providers, and distributors.
For instance, if you dislike a brand or lack a sense of connection with it, you are unlikely to want to work for it. If, on the other hand, you feel as though the brand understands you and offers products that inspire you, you're likely to want to work for it and be a part of its world.
This is in contrast to our conventional definition of a business, which is a broader term that encompasses all of the behind-the-scenes operations that are not visible to the public. As a definition, a brand image informs the consumer about what to expect from your organisation and serves as a guarantee that you will deliver on your promises.
Why branding is so Important.
Your brand is arguably one of the most valuable assets in your organisation. It provides an identity for your organisation, makes your business memorable, encourages consumers to purchase from you, supports your marketing and advertising efforts, and instils pride in your employees.
Brands are critical because they generate value for businesses and individuals alike. Additionally, they provide an entity with a competitive edge in the market against its competitors. Successful branding expands a business's customer base, fosters trust and credibility, and results in brand loyalty—all of which give a business a competitive edge and a larger bottom line.
Branding establishes an identity for your business that extends beyond its product or service. It provides consumers with something with which to identify and connect.
Branding establishes a lasting impression of your business. It serves as the face of your business and aids consumers in recognising your brand across all mediums (which I discuss later).
Branding is critical to the success of your marketing and advertising efforts. It bolsters the impact and recognition of your promotion.
Branding instils pride in your employees. When you brand your business, you're not only creating an identity for it; you're also establishing a reputable, highly-regarded workplace. A strong brand attracts strong employees.
How to establish your brand.
Here's how to establish a brand — or to begin the process of rebranding an existing one.
There is a lot that goes into building a strong brand, and there is a lot to consider when doing so. Therefore, grab a notebook and scribble notes as you read through this section. Recognize that branding is an iterative process, and as you brainstorm and build your brand, you may find yourself repeating some of these steps.
1. Identify your intended audience
Branding results in increased visibility, recognition, trust, and revenue. That has been discussed. However, let us take a step back and consider where those originate: consumers. And not just any consumers; we're talking about your intended audience and customers.
If your brand does not resonate with your audience, it will fail to generate the desired levels of awareness, recognition, trust, and revenue. That is where market research into target markets comes into play.
Prior to putting pen to paper (or cursor to digital document), you must ascertain the audience for your branding. Who is your product intended for? What type of customer are you looking for? How did you come up with the idea for your business in the first place?
The information you gather about your target market and buyer personas will influence future branding decisions, so make this step a priority.
2. Create a mission statement.
Let's circle back to the previous step's question: Why did you start your business? Responding to this question will assist you in developing your mission statement, which will define your organization's purpose and passion.
Before you can create a brand that your audience recognises, values, and trusts, you must first be able to communicate the value proposition of your business. After that, each element of your brand (logo, tagline, imagery, voice, and personality) can reflect your mission and vision.
Your mission statement is a cornerstone of your brand manifesto, which encapsulates the reason for your organization's existence and why people should care about your brand.
3. Identify your distinct values, characteristics, and advantages
There are almost certainly numerous businesses in your industry or niche. While it's natural to focus on your competition (and there is a time and place for competitive analysis), let's focus on you for the time being.

What is one feature of your business that no one else can duplicate (legally)? Your trademark.
As a result, you must ensure that your brand is built on and inspired by elements that are uniquely yours: the values, benefits, and characteristics that define your business.
Take a moment to jot down a list of the characteristics that distinguish your business from others. I'm not referring to product characteristics (such as appearance, components, or capabilities); rather, I'm referring to the ways in which your products or services improve lives and contribute to success.
4. Produce visual assets
At this point, you should have a firm grasp on your target audience, your mission statement, and the distinctive characteristics of your business.

If you can confidently state that you have mastered these steps, it is time to move on to one of the most exciting aspects of branding — visual design. This includes your logo, colour scheme, typography (fonts), iconography, and other visual elements.
Develop a set of brand guidelines (or a brand style guide) as you create these elements to govern the composition and use of your visual assets. This will ensure that your new branding is applied consistently and accurately.
5. Discover your brand's personality
Following that, consider your brand's auditory component. What would your brand sound like if it spoke to you or texted you?

Additionally, the manner in which you communicate with your target market is considered part of your branding. You want to establish a brand voice that connects and resonates with your target audience; otherwise, they will likely tune out. As a result, don't be afraid to return to step one to familiarise yourself with the person to whom you're speaking.
Ensure that your tone is consistent throughout your written content, from advertising campaigns and social media captions to blog posts and brand storey. Allow your audience to become acquainted with your brand and develop an ear for the sound of your voice. Better yet, develop a personable, engaging tone, and your customers will eagerly await your social media and email updates.
MailChimp is a real-world brand example.
MailChimp is an excellent example of a brand that communicates clearly and consistently. I always chuckled when I received their emails and worked in their interface when I used their free plan for my small business. From its website copy to its email blasts and social media captions, MailChimp has developed a brand voice and personality that is personable, fun, and approachable — it can be difficult to explain the technical aspects of a software product (such as A/B testing), but MailChimp has mastered that as well.
6. Make the most of your branding
Your brand will only succeed if you do. Once you've completed the design and development of your new brand (or rebrand), incorporate it into every aspect of your business. Take extra care to ensure it is prominently displayed wherever your business interacts with customers. Here are a few pointers for implementing your brand throughout your organisation.
Website
Saturate your website with your logo, colour palette, and typography. In your brand guidelines, only your predefined assets should be used. Your website is a critical component of your company's identity; if it does not accurately reflect your brand, it will create an unsettling customer experience. Additionally, ensure that all web copy, calls to action, and product descriptions are consistent with your brand voice.
Social media platforms
Your brand should be reflected in all profile photos, cover art, and branded imagery. Consider using your business's logo as your profile photo; this will assist customers in recognising your business. As with your website, ensure that all profile information, posts, and captions accurately represent your brand voice.
Packaging
If your business sells physical goods, your product is almost certainly the most tangible way for customers to interact with your brand. As such, your packaging should be consistent with your new branding — in terms of design, colours, size, and feel.
Advertising
Because advertisements (both digital and print) are frequently used to raise brand awareness and acquaint consumers with your brand, it is critical that they accurately reflect your branding. Indeed, branding should simplify the ad creation process; with your brand style guide in hand, you'll already know how your ads should look and what type of copy to write.
Customer service and sales
A brand is only as strong as its people, and if your people are not putting your brand to work, it will not work for you. Additionally, your brand encompasses more than your marketing. Inform your sales and customer service representatives of your brand guidelines and instruct them to follow them, particularly when dealing with direct customers. Encourage them to use your logo, tagline, imagery, and brand voice when sharing a branded product demo or responding to customer support inquiries.
Terminology for Branding
Here are some additional brand-related buzzwords you should be familiar with. They emphasise the critical nature and value of branding your business.
Brand recognition
Brand awareness refers to how well-known your brand is to the general public and your target audience. Due to increased brand awareness, brands are referred to as "trending," "buzzworthy," or "popular." Brand awareness is critical because consumers will not consider purchasing from a brand they are unfamiliar with.
A strong brand establishes your business.
Extension of the brand
When businesses "extend" their brand to develop new products in new industries and markets, this is referred to as a brand extension. Take Honda lawn mowers or Martha Stewart bedding, for example. Brand extensions enable businesses (or individuals) to capitalise on brand awareness and equity in order to diversify revenue streams and product lines.
Strong branding results in increased revenue.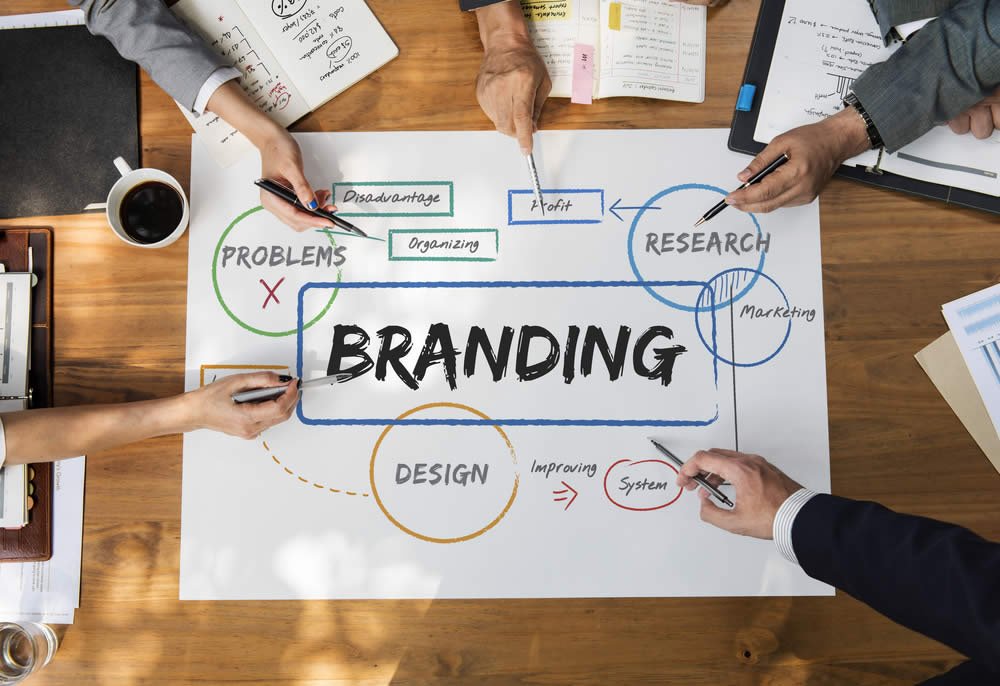 Individuality of the brand
Your brand identity is your business's personality and the promise you make to your customers. It is the impression you want your customers to take away from their interaction with your brand. Typically, your brand identity is comprised of your values, the way you communicate your product or service, and the emotional response you want people to have when they interact with it.
A strong brand is more than a name for your business.
Management of brands
Brand management is the term used to describe the process of developing and maintaining a brand. It encompasses both the tangible (style guide, packaging, and colour palette) and intangible elements of your brand (how it is perceived by your target audience and customer base). Your brand is a living, breathing asset that needs to be managed accordingly.
Consistent brand maintenance is necessary.
Recognize your brand
Brand recognition refers to a consumer's ability to recognise and identify your brand without seeing your business name — through your logo, tagline, jingle, packaging, or advertising. This concept is synonymous with brand recall, which refers to the ability to think of a brand in the absence of visual or auditory cues.
Effective branding keeps your business at the forefront of people's minds.
Trust in the brand
Brand trust is a term that refers to the degree to which customers and consumers believe in your brand. Do you keep your marketing commitments? Do your salespeople and customer service representatives go the extra mile? These factors can help you build trust with your customers, which is critical in a world where only 25% of people have confidence in large businesses.
A strong brand establishes credibility with your customers.
Valuation of brands
Brand valuation is the monetary value placed on your brand by consumers based on their perception, recognition, and trust. This concept is inextricably linked to brand equity. A strong brand can significantly increase the value of your business to investors, shareholders, and potential buyers.
A strong brand adds value to your business.
The Verdict
When most of us hear the term "brand," we immediately think of logos, slogans, and other recognisable marks. However, this is only one aspect of the definition. The term "brand" refers to an intangible marketing concept that aids in the recognition and identification of a business or individual.

Brands are one of the most critical and valuable assets that a business or individual can own. They have the potential to make or break a business, which is why it is critical for businesses to conduct research prior to launching a product or service or opening their doors for business. Successful branding can assist a business in attracting and retaining customers, resulting in brand loyalty and a competitive advantage.