You should hire a Real Estate Content Writer because the present generation purchasers begin their search for their ideal home on the internet. You're missing out on a larger percentage of potential clients if you can't acquire enough traffic to your website.
The reader will be kept engaged if the content is good. They'll most likely return for more once they've gained some knowledge from your blog. Only an experienced real estate content writer can assist you in accomplishing this.
They are experts in providing useful information that can help your website rank higher in Google search results. As a result, you'll see an increase in site traffic and online conversions.
They are familiar with the phrases used in the market and how sentences should be constructed.
Your real estate website's content is the language it uses to interact with potential customers. You may be a real estate agent, a property developer, or a seller. Your website must inspire trust in order for purchasers and brokers to regard your brand as authoritative.
As this pandemic has demonstrated, the world is becoming increasingly reliant on Google for all of its informational needs, from news to images to directions. This has had a significant impact on how business owners view the internet and the importance of SEO. All businesses, large and small, would like to rank on the first page of Google results, but competition is fierce. Every website wishes to achieve a higher ranking in search engine results pages.
The Specialisation Quotient
Not only is fresh, original, and relevant content critical for ranking higher in the SERPs, but it also helps drive more traffic to your website. Writing excellent SEO content is extremely difficult. To be truly "internet-worthy," a piece of writing must check a number of boxes in addition to its writing style.
You may have already read the statistics on effective content marketing (particularly for real estate agents), but starting a blog while running your business seems implausible. You lack the time to do so, and you may lack confidence in your ability to create error-free content.
This is where the real estate content writer steps in as your new partner in establishing your brand online, attracting new leads, and converting prospects into partners.
Hiring a real estate content writer (or content writing services) to handle the content marketing necessary to generate new leads and expand your following is a prudent and practical solution.
In this blog, we will discuss the benefits of adding a web content writer who specialises in real estate to your team, particularly if you're looking to revitalise your marketing strategy and reach a new audience, while also discussing how to select the best content writing agency for your business.
1. Distinguish Your Brand with a Unique Website
With the help of a real estate content writer, you can differentiate your brand and build a one-of-a-kind website that will attract potential leads who will eventually become customers.
Being the best in your field is a given in a world where business and marketing strategies are constantly evolving.
If you want to stand out from the crowd and be unique in your file, among the bewildering array of similar products and services, content writers can be invaluable in helping you make your product or service distinguishable among millions of marketing gimmicks.
Websites can be updated with a few clicks and keystrokes in today's world, and website visitors are well aware of this.
Finding out-of-date information on a business's website deflates website visitors. They visit your site to learn about new products, events, and information about your company or industry. And do you know what else? All of this can be maintained with the assistance of a content writer.
Numerous websites simply update their content without a strategy.
A website content writer can supplement and improve the information already on a website, increasing the likelihood that it will appear in search results. With an SEO strategy in place, your website's content can remain current and relevant while continuously attracting new visitors. A skilled website content writer can assist you in developing and implementing a strategy that keeps your copy fresh and improves your website's search engine ranking.
Given the competitive nature of the real estate industry, establishing yourself as a local expert through an informative blog can help you stand out from other agents in your area. According to the National Association of REALTORS research, only 11% of realtors aged 49 and younger have a blog.
For older real estate professionals, the percentage is even lower. These statistics demonstrate that you and your real estate content writer have ample opportunity to make an impression with a vibrant, informative online presence.
2. Create Extensive, Engaging Content
A real estate content writer can assist you in publishing vivid, up-to-date blog posts that establish you as a neighbourhood expert. Several common content categories to consider when developing a real estate content marketing strategy include the following:
Advice for prospective home buyers and sellers, including guides on mortgages, refinancing, the closing process, and other hot topics
Neighbourhood, community, school district, and local amenity overviews
Local restaurants, parks, museums, and points of interest are detailed.
Reports on market trends in length and the future path
Case studies highlighting a one-of-a-kind property, hot new listing, client storey, or industry trend
Frequently asked questions about all facets of the real estate industry
Before making a purchase, homebuyers conduct extensive research online. If you hire a real estate content writer capable of delivering timely, hyperlocal information online, buyers and sellers in your area will regard you as a valuable resource even before you meet in person. For instance, 44% of buyers surveyed by the National Association of REALTORS are looking for locally relevant content on real estate agent blogs.
Unlike print content, web content must be digestible — and on a variety of mobile devices with varying screen sizes. This means that design and formatting both contribute to the development of engaging content. The real estate content writer will focus on the following to create the most engaging content by;
Scanning the contents
Provide a readable version
Consistently adhere to the Ten Commandments of Excellent Web Writing
Succinct and Compelling Headlines
By utilising succinct and compelling headlines, avoiding large blocks of text, and making use of space-saving styling such as bullets or indented paragraphs, real estate content writers make all the difference. Remember to incorporate images into your copy! Make each stage of content creation, from concept to publication and sharing, about providing the simplest path to completion for your customers.
3. Develop A Consumer Persona
Having defined buyer personas can assist you in creating content that resonates. Each post should be tailored to a distinct segment of your intended audience. For instance, you could focus exclusively on buyers with specific needs such as open land, retirees seeking a resort lifestyle, first-time buyers, and countless other demographic segments.
When it comes to real estate, consider your ideal reader's income, lifestyle, problems, and needs. Additionally, you can market yourself as a neighbourhood expert for a few desirable neighbourhoods rather than your entire city or metro area.
Consider sending a brief survey to your email list or previous clients if additional information is required to create an accurate consumer persona. With this information, your real estate content writer can craft blog posts and other types of content that are targeted specifically at the clients you seek. Utilizing targeted keywords and sharing content on social media platforms can help you increase traffic and attract new readers.
Increasing website traffic does more than raise awareness of your business. Additionally, it strengthens your ability to market properties on behalf of clients who are selling. If your real estate content writer is successful in attracting a sizable readership to your website, this success serves as a selling point for prospective customers looking to sell quickly and for the best price possible.
Once you have demographic data and customer reviews, you can create or flesh out buyer personas. Customer avatars, alternatively referred to as buyer personas, help you identify your ideal readers and consumers in order to better target your content.
The best customer avatars should include information about the customers' pain points, problems, sources of information, and behavioural motivators.
4. Increase The Effectiveness Of Your Digital Marketing Strategy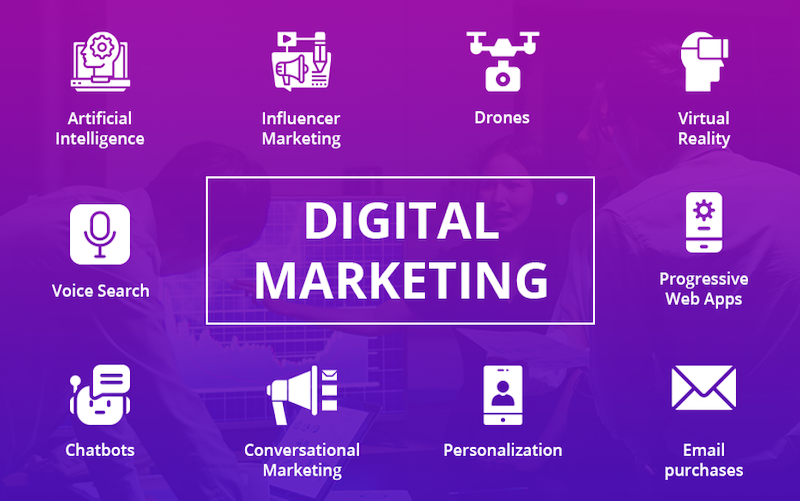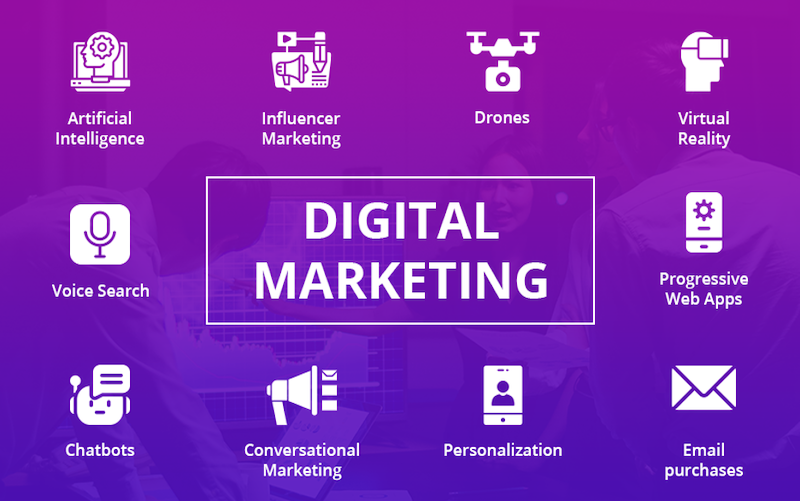 If you haven't yet implemented a content marketing strategy, you may be relying on traditional marketing or paid search to drive traffic to your real estate website. And your real estate content writer will do this for you. According to the Content Marketing Institute, each dollar spent on content marketing generates an average three times the return on investment of a dollar spent on paid search.
In comparison to traditional outbound marketing strategies, content marketing generates three times the leads and six times the conversions at a cost of less than two-thirds of the cost. Additionally, small businesses with blogs generate approximately 126 percent of the leads generated by similar-sized businesses without blogs, and 61 percent of consumers report purchasing a product or service as a result of a blog.
Along with writing for prospective clients, don't underestimate the value of having your real estate content writer write blogs for other agents, especially if you have a unique perspective based on years in the business. Developing a reputation as a dependable industry resource can result in valuable referrals. Creating a local community around your blog also provides readers with a reason to return.
5. Enhance Sales With Postcard Campaign
Direct-mail postcards are a mainstay of real estate marketing for a reason: Advertisers who use this method see an incredible average return of 1,300 percent. Consumers who make purchases as a result of direct mail campaigns report placing a higher premium on print marketing than on online advertising. Additionally, they appreciate receiving mail from these reputable brands.
Bring direct mail into the modern era by including QR codes that direct visitors to your shiny new blog or to a virtual tour of a featured property, for example. Assemble a clear call to action on your postcard that will entice the recipient to connect with you online.
If you have a real estate content writer who updates your website regularly, you can be confident that potential clients who receive your postcards will be impressed when they conduct an internet search for you. Possessing a strong physical and digital presence can be extremely beneficial.
6. Blogging – The Most effective Tool To Boost Business
You take pride in providing personalised service to each client, which leaves little time for content marketing. You created a website for your business with the intention of maintaining it, but you lack the time necessary to devote to a thriving blog in addition to your real estate career. According to CMI, businesses that publish 16 blog posts per month see a 350% increase in website traffic compared to those that publish less than weekly.
If this scenario rings true for you, a real estate content writer is likely the ideal partner to help you spruce up your website. After a while, old posts and an out-of-date design can make you appear out of touch, especially if a prospective client searches for your website to learn more about you and discovers a dusty landing page with scant information. Professional writers are equipped to rewrite and repurpose your existing content assets, as well as create entirely new pieces that showcase your brand in the best possible light.
Without frequent updates and content that adds genuine value to the reader's experience, your blog's traffic will dwindle and your search engine rankings will suffer. Regular blog posts with unique, well-written, and relevant content, on the other hand, will improve your site's SEO performance and drive new prospects into your sales funnel. A real estate content writer can help you get into the content marketing groove and maintain the consistency necessary for success.
7. Being Interactive Ads Value
Respond to comments on your real estate blog. Keyword research enables you to address the specific questions that your potential readers are searching for online. This information is instantly accessible via free tools such as Google Trends and Answer the Public.
To be a valuable resource, your blog must educate your audience about interesting real estate topics. By focusing consistently on a few keywords and producing readable, engaging content, you'll begin to rank for those keywords and attract an audience organically.
Along with utilising free keyword tools, you can gain traction by responding to questions from your existing clients. Typical examples include the following:
Which mortgage product should I choose?
Which neighbourhoods in my city are the most affordable?
How much do closing costs cost and what are they used for?
What characteristics should I seek in an investment property?
How should my home be prepared for a quick sale?
The more precise the keywords you target, the more straightforward it will be to rank for those queries. For instance, "real estate agents" will receive significantly more searches than "real estate agents in Mumbai." Perhaps even better? "Real estate agent specialising in downsizing in Mumbai." If you hire a real estate content writer, you may want to work with an agency that can conduct keyword research on your behalf.
The best part about identifying relevant questions and keywords is that they instantly generate hot topics for your real estate content writer to write about. In exchange for providing topics and specific content ideas for your website's content, your real estate writer can create rich content about those subjects.
8. IgniteThe Spark With Social Media Presence
If you're going to use content marketing to connect with customers, you need to be on social media. By creating a blog and creating content, you automatically create opportunities to share with your audience on Facebook, Twitter, LinkedIn, and other social media platforms. Social shares will generate conversation about your content and broaden your brand's reach, particularly for popular viral formats such as Q&As, infographics, and image-based stories.
According to the above-mentioned NAR survey, 47% of realtors report that their highest-quality leads come from social media. 97 percent of real estate agents who use social media do so on Facebook, owing to the app's demographics being so similar to those of home buyers.
Instagram is also an excellent choice as the most popular online hangout spot for millennials, who make up a sizable portion of home buyers. Additionally, it is a visually rich platform that can assist you in making the most of exceptional photo and video assets. If you've invested in professional photography, keep in mind that sharing those stunning images will increase your social shares exponentially.
Having a real estate content writer on staff enables you to consistently share blog posts on these social media platforms. You could even commission your content writer to create social media posts to accompany the links. Having fresh content available to publish significantly improves the effectiveness of social media use.
9. Eliminate Duties from Your Plate
While high-quality writing is critical for any business seeking to represent itself online, if the prospect of writing fills you and your existing employees with dread, hire a content writer. Professional copywriters are exactly what they sound like, and they can add significant value to your internal team as well as to your website visitors/potential customers.
There are numerous aspects of a business that must all be prioritised in order to achieve success. And attempting to do everything yourself is not always the best option. Thus, while you focus on other aspects of your business, your website content writer can handle the success of your web copy.
Consider an alternative scenario. You have some writing experience and believe you were up to the task of creating high-quality blog content for your readers. The issue is that it is working, and you are rapidly expanding with new client contacts each week. Simultaneously, you understand that consistent content keeps readers coming back, whereas inconsistent posts and slow updates may give the impression that you've dropped the ball.
Delegate some of your responsibilities, including content creation, to free up time for your business's much-deserved growth. You'll be able to leverage your industry expertise and publishing experience to create detailed content briefs that will assist a professional real estate writer in capturing your voice and elevating your brand.
10. Gain And Keep Website Visitors' Attention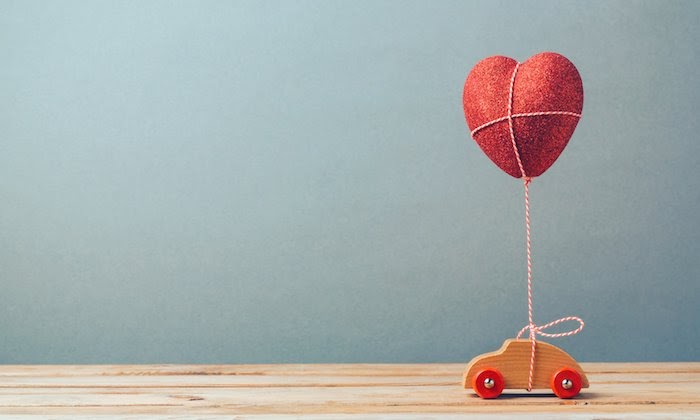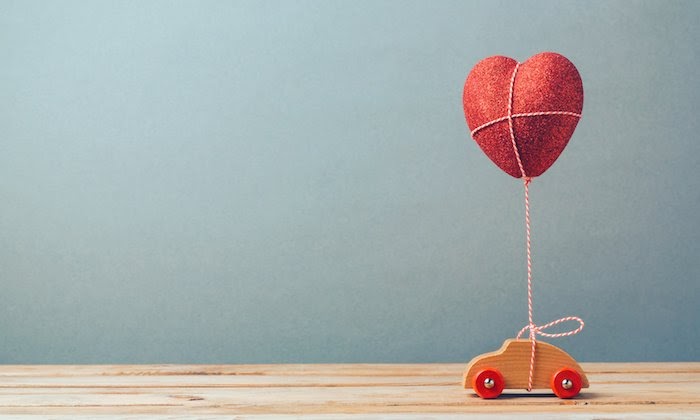 In order to make your web copy unique and engaging, and to have it optimised for search engines, it is important to hire a website content writer. The key to generating new clients is getting visitors to visit your site repeatedly.
When visitors know they can easily access the information they need on your website, they will return frequently. When appropriate, they'll share their experience with their friends.
For companies that are just starting out, the only person who can save their reputation is a professional content writer. To increase sales, it is crucial to help people be aware of your product or service. That is exactly what content writers are here to help you with.
The best alternative for you is to hire a quality content writing firm in order to combat your competition in the market. Your aim now is to draw more individuals to your company and watch your competitors stumble upon a competent content writer.
To optimise your web copy for search engines, using a website content writer will add unique and engaging content while also making your copy unique. Getting a visitor to visit your site once is good, but sustaining that level of engagement will result in new customers.
Website visitors will continue to return to your website if they know they can easily locate the information they need. They'll tell their friends about it if it's appropriate.
What to Look for in a Content Writer for Real Estate
If you're considering hiring a writer or blog service to create real estate content, look for someone who possesses strong research abilities and experience writing for the web. While your writer does not have to be a former real estate agent, they should have some knowledge of the industry.
Examine the portfolios of prospective content writers for pieces that demonstrate expertise in the following areas:
Trends in the market
Techniques of industry marketing
Contractual obligations
The procedure for acquiring and disposing of real estate
Legislation that governs real estate transactions
The various types of issues you can resolve for buyers and sellers
Teaching a novice writer about these subjects can eat up time that you could be spending on other aspects of your real estate business.
When hiring a real estate writer, you should also ensure that he or she understands how to write for the web. The blog content you purchase should be web optimised with your target keyword and metadata that enables Google and other search engines to find and rank your content.
By creating appealing, easy-to-digest content, you can guide your reader with short, clear sentences, headings, bulleted lists, and multiple points of entry. This also makes it easier to read your blog on a mobile device, which is how the majority of buyers and sellers find real estate information.
Hire a Content Writer for your Real Estate Corporate and make a Visible Difference.
There are advantages to writing your own content, just as there are advantages to hiring a freelancer. The former is, to put it mildly, time-consuming, while the latter is ideal if you're not concerned with quality or are on a budget.
If you own a growing business, you understand that expansion requires both capital and time. Eventually, you're going to have to invest in marketing. By partnering with the right content writing agency, you can keep costs down and maximise your return on investment.
When you work with a content marketing agency like Eastside Writers, you save time by not having to vet writers on your own. Each of our professional web content writers has undergone a thorough screening process and has extensive experience creating content for clients in a variety of professional niches, including real estate.
Purchase articles a la carte through our content shop or sign up for managed services to receive the guidance of a dedicated account director. When you reach out to us, we'll learn more about your content requirements and pair you with a real estate content writer who possesses the skills necessary to help your brand thrive online.
Contact us immediately if you're interested in getting started… We'd be delighted to schedule a meeting to discuss your custom requirement!