COVID-19 has had a significant impact on the restaurant industry in India and throughout the world, with revenues falling by nearly 80%, jeopardising millions of jobs. Though the situation appears dire, the global restaurant industry has banded together to address and overcome the impact of COVID-19 on the restaurant industry.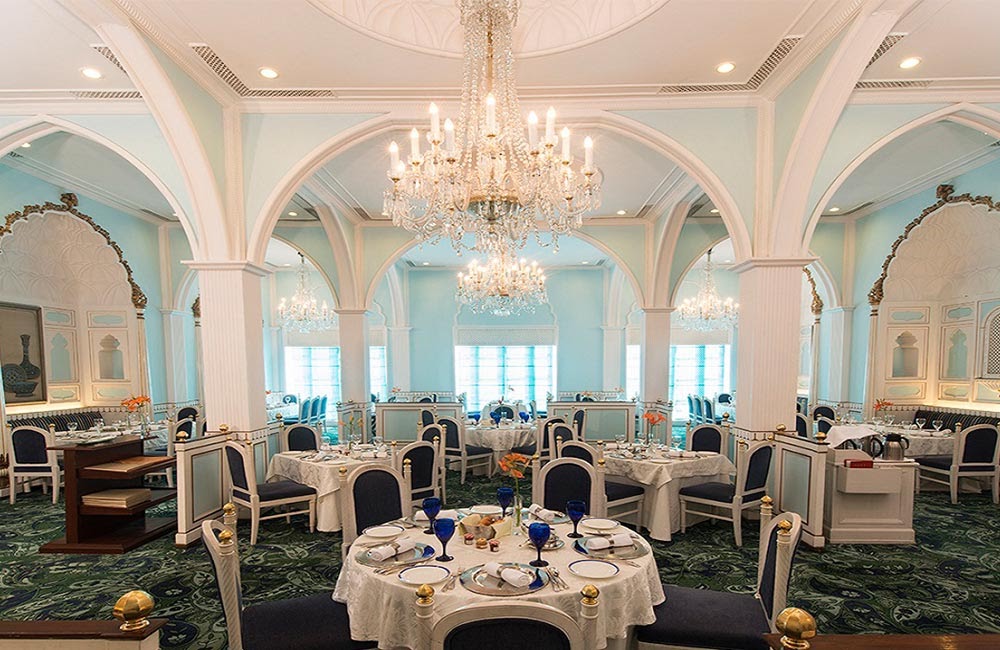 The restaurant industry has been a particularly hard hit. Many establishments are struggling to stay afloat with restaurants and pubs closing for sit-down service. On the other hand, establishments that offer delivery and pick-up services see significant increases in order volume.
Meal kit delivery services are also experiencing a significant increase in popularity. Online grocers such as Kroger, Amazon Pantry, and Publix, as well as traditional retailers such as Walmart, Tesco, and direct-to-consumer meal prep brands such as HelloFresh and BlueApron, are all seeing significant growth in demand and order frequency.
Impact of Covid-19
COVID-19 has compelled numerous restaurant businesses – large and small – to alter their operations. Small businesses frequently bear the brunt of the impact. Often, they lack a dedicated safety professional. Without one, the owner or manager is solely responsible for workplace safety.
In these bizarre times, keep in mind that this is an opportunity for you to leverage and strengthen relationships with your most loyal customers. They will carry your business through the uncertain times ahead and will assist you in reestablishing normalcy once the world returns to normal.
Things are looking up as we approach the end of 2020, as restrictions continue to be eased in a number of locations. Even so, there are numerous uncertainties surrounding this particular coronavirus. For example, in several states, in-person capacity is limited to 50% of available seating.
Restrictions of this nature also limit profit potential. On a more positive note, outdoor dining is gaining popularity among a Covid-19-weary public, but even this option is limited in certain parts of the country as temperatures drop and colder weather sets in.
This blog will discuss how the restaurant industry around the world is combating the impact of COVID-19 by implementing measures and initiatives that are assisting them in remaining afloat during difficult times.
The Harsh Effect of COVID-19 on the Restaurant Industry
The restaurant industry in India generates annual revenue of approximately Rs 4 lakh crore, directly employing over 7 million Indians. However, with the country engulfed in a 21-day state of emergency, many restaurants have ceased operations.
The government has, however, designated food delivery as necessary and authorised the continuation of food delivery operations. Restaurants that are listed on online portals may be open for business in some capacity. Several state governments have formed direct partnerships with Swiggy and Zomato to ensure that food is delivered to those in need.
Zomato has extended its Zomato gold plan by two months to current users, and not only that, Zomato partner restaurants can now apply for loans to help them through this difficult period. Dineout, a table reservation platform, has introduced restaurant gift cards that enable customers to purchase gift cards online and redeem them once the situation returns to normal. This alleviates the cash crunch faced by restaurateurs during this trying time.
The Restaurant industry in the United States of America has also been severely impacted by the COVID-19 pandemic, with the government requiring restaurants to operate exclusively through takeout or delivery.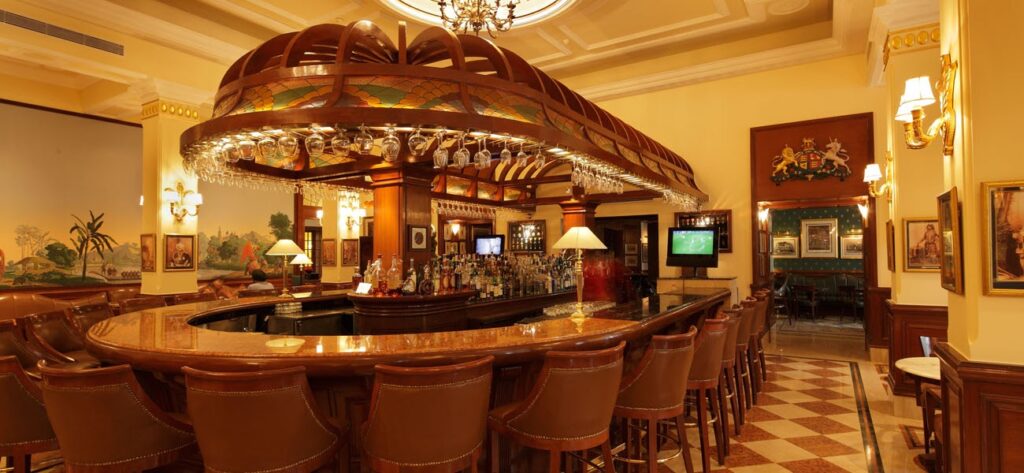 Restaurants across the United States, including some of the country's most popular fine dining establishments, have quickly adapted to the home delivery and take-out model in order to serve customers and ensure business continuity during this difficult time.
With customers remaining hesitant to venture out, restaurants cannot rely on foot traffic to keep their businesses top of mind. Rather than that, restaurateurs must market to customers where they are now: online. For restaurateurs, the new reality is that going digital and utilising cutting-edge technology is no longer a unique differentiator.
The Transition from the Traditional System
While these are trying times for restaurants, By transitioning to deliveries and takeaways, restaurants that previously did not offer these services have discovered a new revenue stream and will be able to increase their revenue once the economy improves in the coming days.
To mitigate the severity of financial losses, many restaurants were forced to reposition themselves and adapt to meet changing customer demands. As a result, restaurants adopted delivery- or pickup-only business models, allowing them to remain open during the most stringent lockdowns.
Numerous restaurants have begun converting parking spaces into makeshift drive-thru lanes and modifying their menus to incorporate delivery-friendly items. This reduces operational costs because as you work through your frozen and dry storage items, you will not need to order as much new inventory and will be able to operate with existing inventory while still earning some revenue.
How Technology Can Help Restaurants Survive
One way restaurants can continue to operate is through the use of technology. Technology has the potential to enable both safe and contactless food delivery and comprehensive management capabilities that boost sales.
#1. Apps for delivery
When crises on the scale of the coronavirus strike, it is critical to act quickly to maintain the ability to serve customers. Grubhub, Uber Eats, DoorDash, Delivery Hero, Swiggy, Foodpanda, Zomato, and Postmates all assist affected restaurants is expanding their reach by connecting them to massive customer databases.
Indeed, delivery apps have seen explosive growth. DoorDash was valued at $16 billion in June, after claiming 45 per cent of the market for third-party delivery orders.
The disadvantage of partnering with delivery apps is that commission fees can eat into profit margins. Despite the fact that many delivery apps have demonstrated their support for independent and local restaurants by temporarily suspending or reducing fees, several restaurant owners report that the partnerships continue to be financially burdensome. This may imply that restaurants should avoid solely relying on delivery apps.
#2. Online Platforms
A good place to start is by ensuring your business is listed on Google My Business. It's completely free and simple to use, and it enables you to manage your online presence across Google properties, including Search and Maps. This makes it easier for guests to find you by utilising various marketing tactics that keep guests engaged.
Apart from your Google business profile, you should also keep your website updated. When conducting an audit of your website's pages, ask yourself the following questions:
Is all the information current?
Is your menu readable on both desktop and mobile devices?
Have you integrated a reservation system into your website to facilitate bookings?
Are your images current?
Are you collecting email addresses and compiling a mailing list?
What additional features could you add to your website that would be beneficial to your audience? (Our storey, chef biographies, and so forth.)
Additionally, you can include information about your operations that people may require immediately, such as:
Your operations' current state (e.g.. completely closed, open for dine-in, open for takeout and delivery only, etc.)
Your updated precautions for safety and hygiene
Any government-mandated procedures that you must adhere to (collecting guest information for the purpose of contacting them)
How you're assisting employees during this time
It's how your guests can assist you (through gift cards, relief funds, direct online ordering, etc.)
How to maintain a relationship with your restaurant (email sign-ups, social handles, etc.)
#3. Website and Brand promotion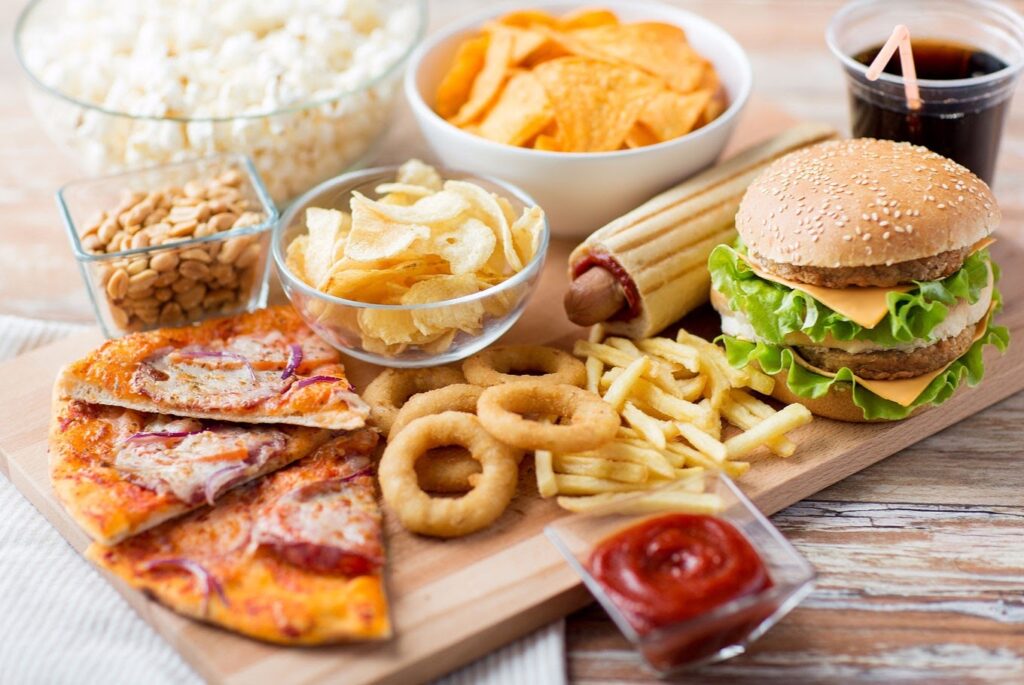 As part of updating your website, consider adding online ordering (if you don't already have it) to help you grow your takeout and delivery business. Customers can place orders directly on your website using website integrations such as TouchBistro Online Ordering, and all information is processed through your restaurant's point of sale system. This not only simplifies the ordering process for customers, but also ensures that your restaurant retains 100% of profits (which is not the case with third-party ordering apps).
Further, optimise your website for search engines (SEO). This could be a marketing activity that was put on hold in favour of all the other operational responsibilities associated with running a restaurant. However, now is the optimal time to ensure that your website is optimised to be found for relevant search terms.
You can even use free tools, such as this one from BentoBox, to quickly determine whether your restaurant's website is search engine optimised. If it isn't, we have a comprehensive guide that will assist you.
Maintain an up-to-date website with any changes to your operation ( hours of operation, a new restaurant layout, etc.)
Apart from dine-in, inform customers about other ways to order from you, such as online ordering or any third-party delivery apps. Inform your customers of any significant menu changes or changes to your restaurant's reward programme.
#4. E-mailers and Social media
Utilize social media to maintain a high level of awareness among your followers. Ascertain that your most devoted customers can see that you are open, can see your sanitization efforts, and can learn about any upcoming events.
Gather feedback from diners about their experience if you're using reservations software.
Publicize any special deals or promotions you're offering in conjunction with your reopening.
Anything new and important that appears on your website should be replicated on your social media channels. For instance, if you add direct online ordering to your website, be sure to include the appropriate link on your Instagram, Facebook, and other social profiles.
By providing valuable information, email marketing for restaurants enables you to develop a positive relationship with your subscriber. Additionally, it enables you to send free gifts.
Sending restaurant promotional emails typically works in both directions because they provide information about your business while also including an offer for your subscribers.
The following are some suggestions for sending a promotional restaurant newsletter:
Provide special offers, discounts, and coupons.
Share some of your most exclusive recipes.
Provide suggestions for quick meal preparation.
Emphasizing new menu items and disseminating menu updates
Share chef's specials and themed menu nights with your friends.
Inform your guests about your restaurant's history.
Introduce the team and demonstrate to your subscribers what goes on behind the scenes.
Commemorate your customers' accomplishments.
#5. Mobile applications to enhance the guest experience
Through the use of customer data analytics, restaurants can enhance their guest experiences through the use of mobile applications. With each order, the offer can be tailored to the specific needs of the customer — for example, habits, allergies, and preferences. Restaurants can use this as an opportunity to develop and strengthen relationships with their guests.
Loyalty programmes integrated into mobile applications can encourage guests to return and redeem their coupons; in fact, 23% of owners increased the budget for their loyalty programme in response to COVID-19. Customization and tailored offers will instil a sense of value in guests. Additionally, mobile apps can be used to send personalised messages outlining the restaurant's daily safety precautions to keep guests and staff healthy and safe.
#6. AI-assisted drive-thru optimization
Drive-thru restaurants are a welcome innovation. To cut down on wait times and lines, drive-thru restaurants are turning to artificial intelligence and voice recognition. Companies such as 5thru or ValyantAI provide systems that improve order taking through the use of automatic payment processing, licence plate recognition, and conversational AI.
As customers pull up, the system recognises them, allowing restaurant owners to create customer profiles and make more accurate upsell recommendations based on previous orders. With their payment information saved, the customer can simply pick up their food without having to go through the card payment process (and, for example, keep physical contact to a minimum).
Additionally, these systems can be used to implement voice ordering directly from a customer's vehicle, increasing efficiency and throughput.
How You Can Support the Industry in this Covid Time.
1. Promote Self- or Family-Treatment
You do not have to jump through hoops to support local restaurants during an outbreak of coronavirus. Even the act of justifying placing an order or picking something up can be beneficial.
With many people now working from home, you could always take a mid-day work break at home. Additional reasons to treat yourself or your family to regional cuisine include the following:
Family game nights ensure that you always have some quick eats on hand.
When you want to focus entirely on the game and not on kitchen tasks, sports nights are ideal.
Simply because there are times when you are not in the mood to cook.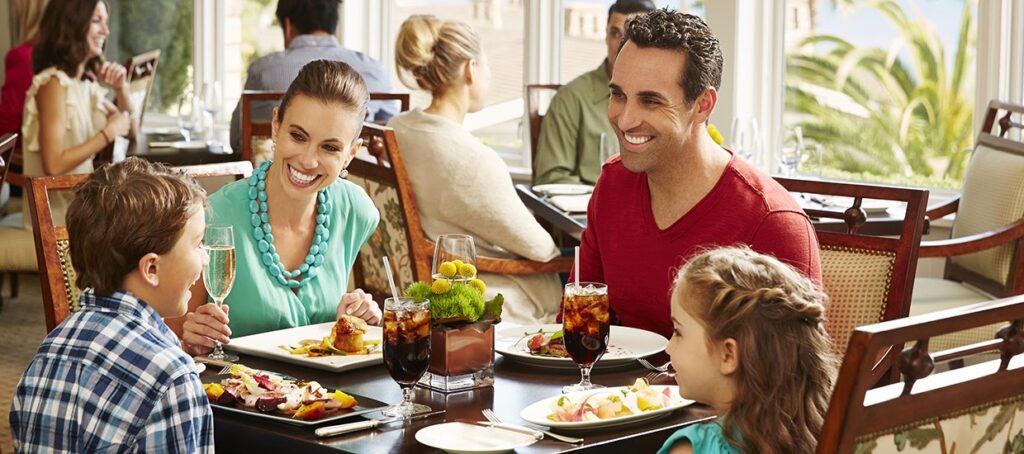 2. Purchasing Gift Certificates
For some businesses, gift cards can be a double-edged sword. On the one hand, it is estimated that between 10% and 19% of card balances remain unredeemed. On the other hand, they are frequently requested when individuals are surveyed regarding their preferred gifts.
Therefore, why suggest gift cards as a means of assisting local restaurants at a time when coronavirus fears are high? Primarily because these cards are frequently more enticing when a discounted or completely free meal is on the table. Restaurant gift cards are also desirable and advantageous for all parties involved for the following reasons:
They can be redeemed quickly and without contact when placing an order for food online.
Gift cards entice reluctant friends and family members to dine at their favourite local restaurants.
They allow restaurants to demonstrate to patrons how they continue to serve local customers.
The use of a gift card may entitle you to additional benefits, such as email and text notifications about specials and deals.
Gift cards can also help restaurants improve their cash flow. When cards are purchased from local restaurants, the restaurant receives a cash infusion upon purchase – and an additional financial boost when the cards are used – especially if users opt to upgrade their orders.
3.Support home delivery and minimal contact with customers.
You can always opt for contactless delivery via the restaurant's app, which supports prepayment. Utilize their services such as doorstep delivery and curbside pickup to the fullest. You can add delivery instructions in the app or online via the Website. It's a convenient and dependable method of communicating with your restaurant's manager and informing them of your preferred method of ordering, paying, and receiving food. While safety is paramount, so are ease, convenience, and speed.
It is best to avoid direct contact with currency as much as possible; using e-bills and digital payment methods will help you avoid direct contact with currency; swiping machines will also come in handy during this time.
By sending bills via SMS and accepting payments via Phonepe, Google Pay, or BHIM, customers can check and pay their bills directly from their mobile devices by scanning the QR codes with their phones, avoiding direct contact.
4. Taking Advantage of Local Food Delivery Services
Numerous delivery services that partner with neighbourhood restaurants now offer contact-free delivery. Even prior to Covid-19, it was becoming increasingly common for local eateries to utilise services such as Doordash, Grubhub, and Uber Eats to handle deliveries within their communities, particularly smaller establishments lacking the budget to maintain a delivery staff.
By utilising this method of delivery, you will be assisting local restaurants in remaining viable while still having access to a variety of popular menu items. Additionally, some delivery services that partner with restaurants are deferring commission fees due to concerns about Covid-19. You will not notice this perk, but it is greatly appreciated.
Grubhub has established a Community Relief Fund dedicated exclusively to assisting drivers and restaurants impacted by the coronavirus. Additionally, the company is providing additional exposure to restaurants struggling with Covid-19 through its marketing platform.
5. Positive Online Reviews
A simple and effective way to show your support for local restaurants while coronavirus fears remain high is to leave an honest review online. While this may not seem like much, online searchers place a high premium on reviews. Millennials, in particular, place a higher premium on online reviews than on traditional marketing content.
Additionally, more than 60% of customers read online reviews before choosing a restaurant that serves tasty food. Additionally, you can use your reviews to inform other prospective customers about how your favourite local restaurants are coping with Covid-19 (some people feel better about ordering when they get reassurance from other customers).
6. Connecting with Your Local Favorites
Another simple and effective way to assist your favourite local restaurants during this time of increased Covid-19 concern is to engage with them digitally. You can use social media to accomplish positive things, such as providing an honest review of your most recent order/dining experience.
Additionally, you can show your support for local dining establishments by inviting your friends to like their social media pages. These are the more meaningful "likes," as you'll be encouraging others to visit a restaurant you already know and love.
Moreover, you'll be helping your neighbourhood diners, restaurants, delis, and fast-food restaurants reach a large group of potential customers by sharing information about new specials, deals, and menu items. This ultimately sets the stage for a domino effect, in which the friends you contacted spread the word to their friends, and so forth.
What The Restaurant Owners Should do to Lower the Impact
MAKE YOUR RESTAURANT APPEAR TO GUESTS AS A SAFE HAVEN.
The first line of defence against coronavirus is to keep your establishment as clean as possible. The MOH has compiled a list of disinfectants effective against SARS-CoV-2, which you can access here. (It is worth noting that regular soap is quite effective. Due to the virus's oily membrane, it is easily disintegrated by soap and water.)
Pay special attention to any surface that customers touch, such as light switches and doors, as well as any air-conditioning system. Antibacterial gloves should be provided for your team, especially if they handle cash. (Some operators have gone cashless for the time being.) Finally, many restaurants have professional cleaning services scheduled on a daily basis. Make every effort to keep your restaurant clean.
However, do not clean solely to ensure the safety of your restaurant. Send the message to your customers that your establishment is a safe haven from the elements.
Allow a trace of disinfectant to linger in the air. Have your bussers perform wiping down tables and chairs following each guest's departure. Display signage highlighting your consistent and diligent sanitising efforts. Service should include disinfectant napkins.
Make extreme caution a part of your brand. Include language describing your efforts on your website and throughout your booking flow. If you choose to increase the space between tables, publicise your decision on social media. Make every effort to entice guests to seek refuge in your restaurant.
Finally, and perhaps most importantly, if you are unable to maintain sanitary conditions in your restaurant, consider closing it.
Increase awareness of food-related holidays
Even if diners visit restaurants less frequently during this period of social isolation, they may gather for significant calendar events such as Easter, Passover, Mother's Day, and Graduation celebrations.
This is why it is critical to market your restaurant as a particularly sanitary environment: if you can convince guests that you are providing a safe environment, where else would families congregate?
Video marketing is gaining popularity. Numerous people are on the lookout for recipes and additional information on how to prepare traditional holiday fare. That is why this video may have a high attendance rate and thus serve as an excellent advertisement for your restaurant and holiday specials. Allow your chef to demonstrate how to prepare dishes from holiday specials. People want to know what you're going to cook for them and what they can expect to eat at your restaurant.
Ensure that your promotional video includes links to online booking for Christmas or New Year's Eve. And, yes, share videos with your fans via social media channels so they can be the first to learn about your restaurant's holiday specials. They will be delighted to share it with their acquaintances.
Run Promotions and Schemes
You could run exciting promotions and offer special discounts for birthdays and wedding anniversaries. Send Invitation Emails to your local customers informing them of the fantastic offer.
For instance, you could offer a special package to your customers for organising birthday parties for their tiny-tots (ages 1 to 5 years), in which your restaurant sponsors the birthday child's cake and provides a large chocolate bar to all children invited.
A similar gesture could be used to commemorate the marriage anniversary of a couple aged 60 years or older. As a complimentary service, the restaurant can provide an Anniversary cake and a welcome drink to all invitees.
This will work wonders in your favour, as word of mouth will spread far and wide. If you own your guest data, you can extract your customers' email addresses and send them messages about your restaurant's status and promotions. Personalize your email as much as possible. It's an excellent way to reach people who are confined to their homes, and there's a good chance they'll appreciate the invitation to come out for a safe experience.
Get Creative and Promote Home Delivery
Given the constraints of a likely reduced menu and decreased foot traffic, here are a few suggestions for bringing people into your restaurant while it is still open:
Mini Week of Restaurants. Collaborate with a few nearby restaurants to offer a weeklong prix fixe menu at your establishments. Make it enjoyable: Create mock passports and offer a loyalty reward to those who obtain a stamp from each restaurant. This may be their only option for travel.
Lunch specials for work-from-home employees and coworking space. Turn your restaurant into a (thoroughly sanitised) cafe-style coworking space during lunch hours for the locals who are stuck inside all day.
Classes in bare-shelf cooking. With grocery stores running low on supplies, people will quickly tyre of preparing the same old dishes. Organise a small-group cooking class with your chef to inspire some inventive dishes using canned goods, pasta, and so on.
Not every restaurant will be able to stay open during this time period. Consider the following Canlis's lead, which closed its fine-dining restaurant in favour of a pop-up burger drive-through in its parking lot. Create family-friendly versions of your food. People will almost certainly continue to gather in small, private groups during social distancing, so offering catering from your restaurant can help keep you top-of-mind.
Transform Your Restaurant into a Central Point for the Community
As businesses continue to discourage travel and nearly 75% of businesses transition to a remote working structure, you will be surrounded by a population of confined people who are going insane from boredom.
Consider this: this unfortunate crisis may end up bringing an entirely new daytime audience of locals to your restaurant throughout the day. People will continue to want to connect and assist one another, and they will require a venue to do so.
Promote your restaurant as a safe gathering place. Reach out to your local customers and invite them in for a lunch promotion; print T-shirts; create a genuine social gathering space — again, a refuge — and you'll almost certainly convert them into long-term customers.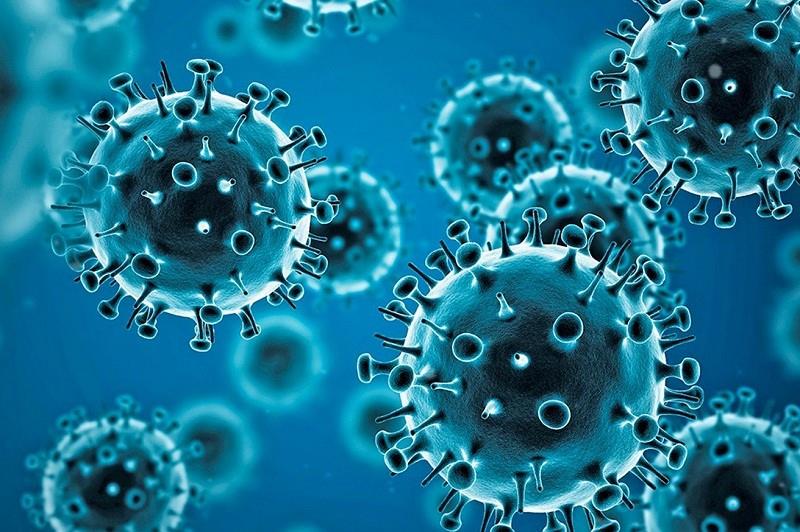 Conclusion
The coronavirus pandemic has created a global crisis unlike any other in recent memory. No expert, government official or individual knows how long it will last or how much economic damage it will ultimately cause. All we can predict at the moment is that if people become fearful of gathering in groups, the economic and social consequences will be severe.

Utilise the economic downturn as an opportunity to develop genuine relationships. Your restaurant is in the business of selling experiences — human connections and encounters that go beyond food and finances. The coronavirus is an odd crisis in that it robs us of the one thing that enables people to adapt to adversity: one another. Your restaurant can be the destination for people seeking to re-establish that connection.

Provide a safe space for your community to gather, get to know one another, and serve one another. You will secure a place for your restaurant in the collective memory of your community.