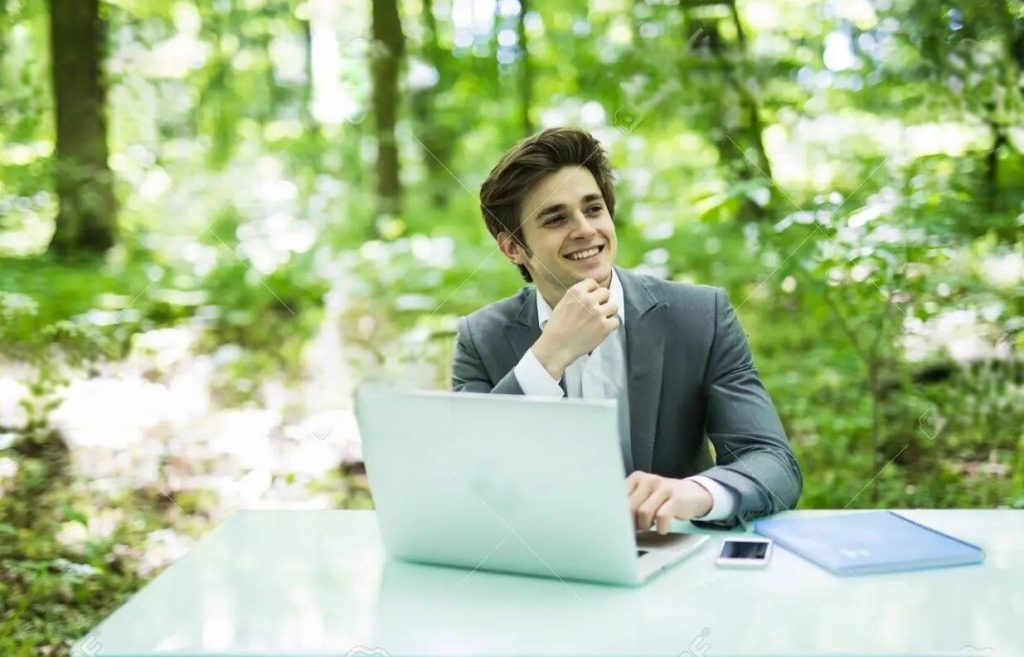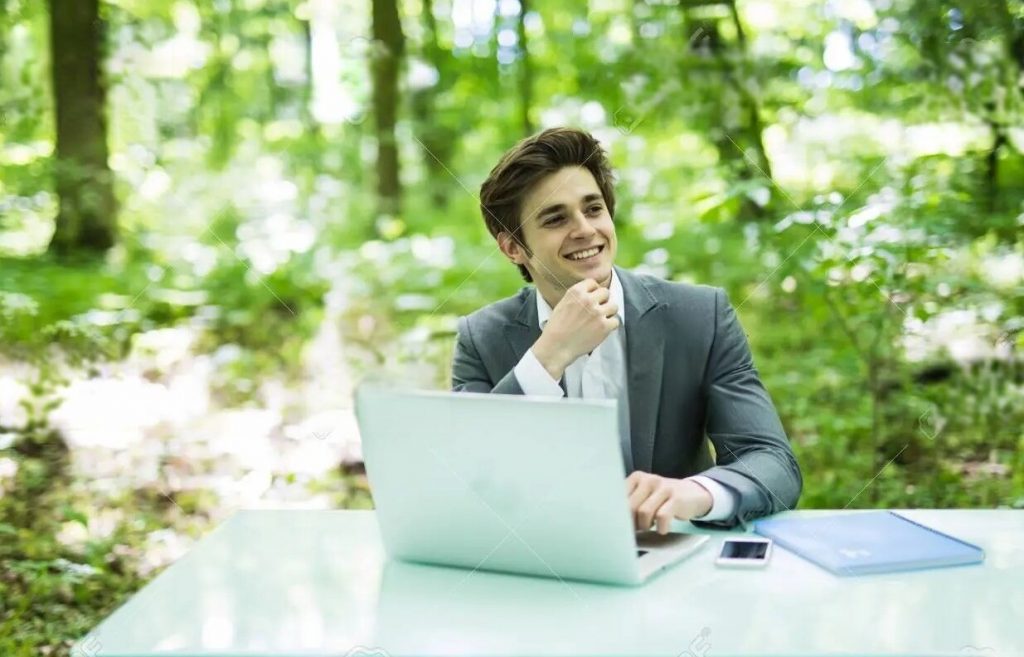 "Be Consistent" – One of the most prominent blogging success mantras we read and hear on a daily basis is "Be Consistent."
Many of you who are part-time or hobby bloggers may be wondering why the word "consistency" is so important in the blogging world. In this essay, I'll try to explain the anatomy of consistency and why you should take it seriously.
Blogging is simple to begin with but difficult to keep up with. I was working for other freelancing clients when I started this blog, so that was the most difficult moment for me. I tried to keep my blog consistent, but it wasn't easy. Let me offer some tips for blogging on a regular basis.
Consistent blogging is the key to successful blogging, as I've learnt from experience. As a result, this post is critical for bloggers who are dealing with inconsistent blog work.
Let's return to the offline world for a while and consider expectations. We all have unique skill sets and limits, and we tend to perform in accordance with them. You are consistent with your scores if, for example, you have consistently scored 60% on your tests. If you go above and beyond the anticipated standard, you'll be rewarded. You feel a sense of accomplishment and pride. When you score below your average projected score, though, you not only feel like you've underperformed, but your peers begin to question your performance.
In terms of a real-world example, I'd point to India's cricket team's Rahul Dravid. Rahul was not one of cricket's most powerful batsmen, but he was a reliable scorer. He was regarded as "The Wall of Indian Cricket Team" because, at mid-level, he always assisted to offer solidity to the team.
What does this example have to do with blogging?
Take a look at some of the most popular blogs/websites right now:
Mashable: Mashable was formed in 2005, but it rose to prominence in 2009 and beyond after being a reliable source of information about the social media landscape.
Lifehacker: If you've been reading Lifehacker for a while, you'll notice that it hasn't changed much in the last few years. They feature similar material and remain one of the most popular websites on the internet.
Buffer Blog: To develop a brand value for themselves, Buffer Blog, a Twitter app, began publishing on productivity and life hacks and continued to do so for months (and are still doing so).
Similarly, most popular blogs are popular because they provide high-quality content, but they are also popular because they consistently provide new information in a timely manner.
WHY IS CONSISTENCY IN BLOGS SO IMPORTANT?
You've probably heard that blogging is all about perseverance and consistency.
That is to say, while quality material is vital, the frequency with which you publish content is just as important.
This is why blogging consistency is important;
Fresh material is popular with readers, and it can help you improve your SEO page ranking and establish authority in your niche.
More material for social media
a large number of keywords
New possibilities
It is apparent that you must maintain consistency with your blog. Otherwise, your blogging business is going to fall apart.
I'd want to ask you a few questions.
When it comes to having a blog, do you have any issues with following up?
Your blogging schedule is erratic, to say the least.
You have a hard time getting your posts published on a regular basis.
It's difficult for you to blog every day.
On the internet, your material is barely observed.
All of the above issues can be easily resolved by developing a consistent blogging schedule.
If you make blogging a habit and remain persistent in your blogging, positive outcomes will follow.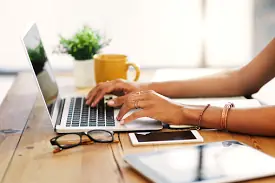 HOW TO BLOG REGULARLY – 5 STEPS TO BECOMING A REGULAR BLOGGER
I'll provide you with basic chores to help you become a regular blogger and live a stress-free blogging life.
1. SET BLOGGING GOALS AND PRIORITIZE THEM
Setting blogging objectives is one thing I recommend to make blogging a little simpler. It makes no difference if you have a small or large blog. If you've read my blog before, you'll know that I've always had a strong desire to establish objectives.
Setting goals ensures that corporate objectives are met in a timely manner. It makes me think of
Every day, week, and month remind yourself of the chores you need to complete. It's simple to blog on a regular basis if you have a blog planner or a goal-setting notebook. A simple notebook, on the other hand, will suffice.
You've obtained the blueprints. Every month, you know what to work on. You've devised content marketing techniques. You want to create three posts each week, grow your social media following, boost your email subscribers, send out guest post pitches, buy an ebook, enrol in a course, and so on.
There are numerous tasks that must be completed.
Boost your blogging efficiency
This is what you must do:
Make goals that are attainable.
When defining goals, keep your target audience in mind.
Create a solid content plan.
What kind of content and how much of it are you looking for?
a week's worth of content
What kind of posts should I make?
What is the maximum number of photographs that can be inserted?
Establish time limits for multitasking.
These tips are only intended to provide you with some goal-setting inspiration.
If you've set blogging goals, your blogging life will be less stressful and more focused.
I'd also suggest that you take a look at this fantastic resource. The Slay Your Goals Planner is more than just a planner; it's a 45-page printable that includes everything you'll need to achieve your objectives. I'm confident you'll enjoy the pages in their entirety.
2. PLAN YOUR CONTENT CALENDAR FOR THE UPCOMING SIX MONTHS
The concept of pre-planning material allows you to
maintain a steady pace Why are you always worried about what to write next on your blog? What should your next Instagram post be, for example?
What is the best way to organise your content?
Step 1: Make a content calendar that displays all of your upcoming content plans. To create your own calendar, you can use a template or even a Google spreadsheet.
Step 2: Create a spreadsheet with all of your article ideas. The names of the blog posts will be published during the following six months. Similarly, how many emails do you need to send to your mailing list?
Step 3: Prioritize everything. It's critical to select the locations where you want to publish your material. Recognize that you won't be able to be everywhere at the same time. Plan your content if your blog and email list are your top priorities.
Step 4: Work in batches. Determine which things you can complete in a single day or a few days. Imagine being able to create all of your Instagram posts in a single day. Batching is always effective, and it lowers stress levels even more. You begin to feel a great deal better.
Don't just scribble down your haphazard content ideas. Consider old, out-of-date content that no longer works on social media. Consider how you might include strategic content and intriguing blog post ideas into your calendar.
If you have a content calendar in front of you, you can blog on a regular basis. Do yourself a favour and do this. Take a full day, or even a couple of days, to prepare your content calendar.
3. PLAN AHEAD FOR YOUR CONTENT
Are you trying to figure out how to get your hands on some money?
The only way to make your internet presence stronger every day is to plan your content ahead of time. It also aids in drawing attention to your blog among your target audience. This is also critical for boosting blog visitors.
Remember that if you vanish and fail to schedule content, your followers will forget about you and your blog.
Look for ways to save money;
Keep a list of blog post ideas handy.
Put your content ideas on Trello and plan out your monthly content ahead of time.
Prepare a few backup articles.
Take a look at the photographs for the month ahead.
Make use of social networking tools that will save you time.
Are you utilising smart blogging tools to help you boost the performance of your blog? Go to my 'Blogging Tools And Resources' page for further information.
4. USE SOCIAL MEDIA ACTIVELY
Engage in social media networks and demonstrate your presence to get things done on your blog.
Writing material and publishing posts aren't the only aspects of blogging that require consistency. You must engage and interact with your target audience. Your readers will always get a word from you if you do it this way. Keep your readers interested in your blog's material.
Post Instagram stories, for example. Demonstrate what you're working on or where you were the previous two days. Use a variety of Instagram storey ideas.
Prepare a few backup articles.
Take a look at the photographs for the month ahead.
Make use of social networking tools that will save you time.
to have a continuous presence on social media
Your target audience is on social media.
Continue to inform them with new content, feedback, behind-the-scenes, and so on. Your social media material should convey to your fans that you are constantly available. On social media, you are active. You're available for direct messages and private communications. You are eager to interact with your followers and eager to respond to their messages.
Make blogging buddies in the same way.
It's just as crucial to establishing your blogging network as it is to build your blog. To be honest, it's the most important.
5. SELECT SMALLER OBJECTIVES
One of the most typical blogging blunders novice bloggers make is attempting to multitask at all times.
Believe me when I say that I've tried it several times.
The end effect was disastrous. Very bad.
I ended up doing absolutely nothing. (It's just a case of being unproductive)
Every day, I started writing little chores in my notebook or on Evernote (a mobile app). As I continued to blog on a regular basis, the outcomes improved day by day.
Smaller chores are more effective!
Pick one or two chores each day and strive to complete them before moving on to the next.
6- CELEBRATE YOUR SMALL SUCCESSES IN ORDER TO BLOG REGULARLY
You might be wondering how winning might be linked to consistency. I believe it is connected.
It takes time to learn how to blog on a regular basis. Making blogging a habit and becoming a consistent blogger takes time. There will be days when you don't feel like working or when you are unable to concentrate.
However, you must identify and appreciate your victories. Do you recall earning your first ten dollars? Or perhaps when you worked on a project with someone? Alternatively, your guest post pitch was accepted and indeed a step to rejoice.
There are numerous reasons to rejoice. Keep the good times rolling. Your accomplishments will inspire you to continue working on your blog.
Do not become overwhelmed by the seemingly endless steps of blogging. Take a few steps at a time and be proud of yourself.
7- REDUCE OTHER DISTRACTIONS WHILE WORKING
The most crucial point to remember is this, to eliminate all sources of distraction This applies to whatever project you're working on. Make sure all other tabs are closed if you're composing a blog post.
It isn't merely a question of your willingness to work. It's also a question of your job ethics. You become more concentrated when you eliminate all of these distractions.
The blogging responsibilities will eventually be completed on time.
Any social media notifications should be turned off.
Indicate that you will be unavailable during your working hours.
Set a deadline for yourself.
For each task, set a timer.
8- BE INSPIRED AND MOTIVATED TO PROMOTE CREATIVITY
Your blog's consistency is also determined by your imagination. We don't always want to continue with our blogs since we aren't feeling inspired or driven.
This is why you must make certain that
Your inventiveness is still high.
To blog consistently, you don't have to write a new post every day. Instead, come up with a variety of additional ways to demonstrate your presence without having to write a blog post every day.
Take a seat and let your creative juices run.
Get motivated by listening to podcasts.
To learn from your mistakes, read some business books.
Accept challenges.
Begin a new content series or format.
Speak with other bloggers and business owners.
Join other social media groups to see what's hot.
Do you want to do me a favour? To tweet this, simply click the link below.
9- DON'T BE DISAPPOINTED BY YOUR FAILURES
I know it's simple to write, but believe me when I say it's crucial. We will never go somewhere by crying about our blogging failures. I am also aware that there are
There will be times when you feel disappointed, but you must trust yourself and keep working toward your blogging goals.
You will never grow if you continue to be discouraged by your failures.
Perhaps you spent 5 hours writing a fresh blog post and 3 hours preparing graphics and marketing. It also doesn't garner you as many clicks as you had hoped.
It's perfectly natural, believe me. It happens to every one of us at some point.
But what if you had a post that would generate you 300 daily Google clicks? Or what if a pin gets popular and continues to drive visitors to your site from Pinterest every day?
It happens to me, too.
"If my resolve to succeed is strong enough, failure will never overtake me." Og Mandion.
Allowing blogging failures to deter you from your blogging routine is never a good idea. Simply blog on a regular basis.
10- CREATE A WRITING HABIT
Without writing, blogging is never complete. Both are linked to one another. Developing a writing habit is critical for maintaining consistency in your blogging life.
It's important to remember that writing should originate from within. Simply write in your own voice, regardless of what you're writing. It gives your writing a flow, and you'll enjoy doing it every day without having to think about it.
Take a few of these procedures into consideration and write freely.
Examine your objectives and write accordingly.
Make yourself a cup of coffee or an energy drink.
Make a single writing assignment.
Create a post outline and headlines.
Every day, set aside 30 minutes for 'pure' writing.
Write from the heart.
Turn off all the devices that are causing you to be distracted.
Everyone's timetables and routines are different.
You must set aside writing time on a regular basis. You are the only one who can accomplish it!
Most Important: Do not put off writing till tomorrow. Do it right now. Get a notebook and set aside an hour to write. Choose one step and stick to it.
WHAT ARE YOUR PLANS FOR CONSTANT BLOGGING?
I've mentioned a few strategies for maintaining consistency in your blogging life.
How do you stay consistent with your blogging?
How do you apply the consistency rule to your blog?
I'm looking forward to hearing from you.
Maybe I'll pick up a new trick from you.
Finally, remember the following success mantra:
Begin by considering how you may incorporate the tried-and-true attribute of consistency into your blog. I'll add to this crucial activity by highlighting a few critical aspects that will ensure that your blog's growth is not only constant but also capable of building a strong brand.
Maintain consistency in content and relevance:
The sort of content you publish is one of the most significant elements to consider while creating content for your blog. This is especially important if you're a hobby blogger who posts articles on a variety of themes. If you want to keep blogging as a pastime, you can just keep doing what you're doing.
However, if you want to take your blog to the next level, you need to focus on carefully publishing your blog content.
This means that your material should be related from post to post so that a one-time visitor who you'd like to convert to a subscriber isn't confused by missing (inconsistent) content from the category that drew him in the first place.
Here are a few crucial points to consider as you attempt to make your content more consistent:
Stick to one niche and break it down into sub-topics (categories).
Work on generating a content plan for each sub-topic using a Microsoft Excel sheet.
Publish subjects from each sub-topic as soon as possible, (As explained further below).
Your posts will be delivered in the following manner:
Two essential factors for your blog traffic are the timing of your post's publishing and the frequency with which you post.
There have been moments in my five years of blogging when I have been erratic with my blog publishing hours, and I have even skipped publishing posts on certain days. I could notice the detrimental impact on repeat visitors owing to uneven publication, in addition to the immediate traffic loss.
In 2017, I used a different publishing strategy, aiming to produce at least one post per day and have it live by 9:00 a.m. IST (Indian standard time). If I publish more than one post in a single day,
That was an added advantage for me. I used WordPress's post-scheduling feature and worked on scheduling at least one week's worth of posts ahead of time. This allowed me to devote more time to study and research while also alleviating the stress of needing to produce an article every day.
You must determine the optimum scheduling alternatives for yourself, taking into account your resources and time constraints.
Some days, like mine, you might feel like you're in the middle of a writing marathon, churning out 4-5 pieces in a single day, and you want to get them out there as quickly as possible. This works for time-sensitive blog entries, but you can – and should – construct a posting plan for yourself if you're working on your evergreen status or writing non-time-sensitive articles.
Analyzing the archive of your previous posts and determining how many posts you publish in a month is an excellent place to start. Use a three-day break for fresh content if you publish 10 pieces every month, for example.
If you're a busy person, I recommend reading these fantastic time-management techniques to help you get the most out of your time.
It's time to work on content and relevancy, and finish a timetable based on your content planning, once you've decided on the number of minimum articles you want to publish in a given time frame and the publishing schedule you'll be following. This will not only help you post your material on time but will also ensure that you stay true to your specialty and meet the expectations of your readers.
You will reap the following benefits if you are consistent with your blog:
Your subscribers' expectations will grow, and their faith in your site will expand as well. Return visitors will grow, and you'll be able to build a dedicated following for your site.
Search engine bots will know when to crawl your blog (if you publish your posts on a regular basis), and search engines will index your new content promptly.
Remember that consistency takes more than a day or two to achieve. It takes time to develop the habit of blogging on a regular basis. Start working on these aspects of your blogging process today, and your blog will one day stand out as truly exceptional.
Let me know how you're doing with the "be consistent" mantra on your site. If you have any more suggestions or thoughts, please share them in the comments area below.