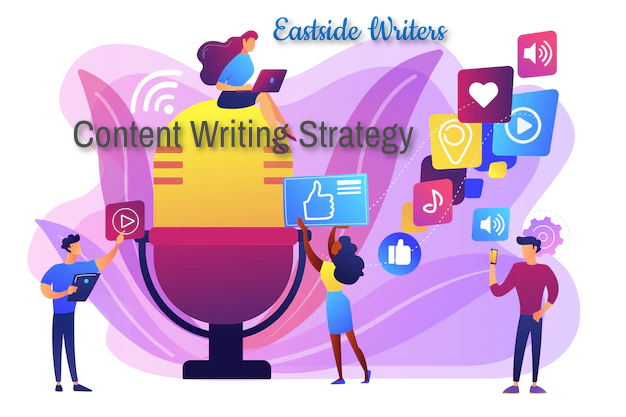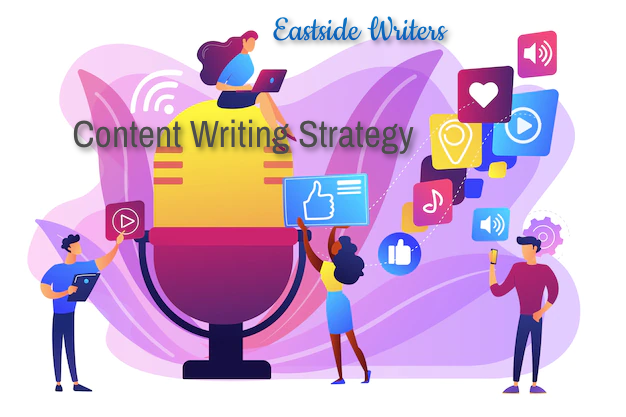 Content writing strategies are essential for increasing traffic to your website and revenue flow to your company. Having a strategy for the content you put out is now non-negotiable. Regardless of the type of writing you are doing – expository, persuasive, narrative, or descriptive – you must have a strategy in mind before you begin. So, here are a few pointers to assist you with the same. Content marketing is more popular than ever before.
According to HubSpot's State of Marketing Report for 2021, 82% of businesses actively use it.
However, because of its popularity, the term "content" is frequently used without context. If you're new to marketing, you might be wondering, "What is content, and how do I create it?" There are numerous pages and volumes of write-ups on the internet that will enlighten you on what content writing is all about or how to write content. But let me assure you that it is not as simple as it appears or is stated to be.
Writing content can be challenging.
Consider these figures. Despite the fact that written content is the most commonly used content type by 95% of all marketing teams, declares that written content is the most commonly used content type, one in every three marketers admits that their content writing is only "somewhat" or "not so" effective.
After all, in order to market, you need content, and someone has to write it. Fortunately, with a little study and practice, anyone can improve their content writing skills. To help you improve, here are the 10 ingredients of great content writing.
1. Create a Captivating Headline
Assume you get 200 visitors to your blog. On average, 80 per cent of them will read your headline copy, but only 20 per cent will read the rest of it.
To put it another way, your headlines must do a lot of heavy lifting. For example; Strong headlines convey specific information, Despite the fact that written content is the most commonly used content type, one in every three marketers admits that their content writing is only "somewhat" or "not so" effective and provide a little detail to pique people's interest without telling the entire storey.
This is tip zero—the starting point for all headlines. Patel and Putnam present "the four Us," a powerful but simple framework that will help guide your headline writing. They argue that headlines should be one-of-a-kind, hyper-specific, timely, and useful. Let's take a look at each one individually.
Unique.
Use unusual words, be a little controversial, crack a joke—do anything to break up the monotony of the same boring headlines we all see every day. Show off your personality!
Ultra-specific.
Online, people's attention spans are extremely short Despite the fact that written content is the most commonly used content type, one in every three marketers admits that their content writing is only "somewhat" or "not so" effective.
They won't click on something if they don't know what the payoff is. A highly specific headline will inform the reader exactly what to expect.
Urgency.
KISSmetrics had a popular blog post titled "Are You Losing Sales by Giving Customers Too Many Options?" This is ideal: It invites the intended audience (business owners and online marketers) to think about the question and click through.
Useful.
This one is similar to the ultra-specific point in that it should be direct and provide an obvious benefit to the reader.
You're unlikely to be able to demonstrate all four of these characteristics in a single headline
However, you should try to include at least one or two of them. This should entice your readers to continue reading. With that foundation in place, let's get into some more technical advice.
The first strategy is to optimise keywords based on the search intent.
The importance of keyword optimization is well understood by many businesses that develop content for marketing objectives. Keyword optimization, on the other hand, is no longer the same as it once was.
Previously, including relevant keywords in content while writing was sufficient, but Google's Hummingbird algorithm has now learned to detect search intent behind keywords.
As a result, before putting a keyword in your text, you must first determine what the user's goal is when searching for your material. In a nutshell, search intent, (the goal of an internet search is referred to as search intent), is what you need to go after.
When a user types in a term, they're looking for a specific solution to their problem. Thus, the list of keywords you'll employ while composing your content should comprise a variety of words and phrases that correspond to various forms of search intent.
Below is a list of four different types of search intent, each with a description.
Informational – a user is looking for information on a certain subject.
Navigational – a searcher wants to go to a specific website or web page.
Transactional – a transactional search is one in which the user wishes to make a purchase.
Commercial – a commercial investigation entails a user comparing various products/services with the goal of purchasing one of them in the future.
For your convenience, below are a few examples:
You don't have to include all four types of search intent keywords in your content; instead, concentrate on the objective of your material and the users' interests it can satisfy.
In Practice, How Does Search Intent Work?
Take, for example, Ahref's essay on search intent. If you use Google Keyword Planner to look at the keywords in this article, you'll notice that the majority of them are informational, as the essay is primarily intended for educational purposes.
A transactional search is one in which the user wishes to make a purchase. However, you might come across a few keywords that are relevant to your commercial investigation:
The inclusion of commercial investigation intent keywords in this article serves as a counterpoint to other services similar to Ahrefs. The essay, which is largely educational, makes use of Ahref's solutions to explain how search intent works as well as to promote their services.
As you can see, the term selection based on search intent should be tailored to the searchers' individual aims. Your search results may suffer if your content does not correspond to the search purpose behind the keywords used in it. A transactional search is one in which the user wishes to make a purchase.
The Second Strategy Is To Structure Your Content for Featured Snippets.
You follow a specific framework while creating content: introduction, body, and conclusion. With the use of bullet points and lists, you may break down the body of your material into multiple segments to improve readability. This also aids Google in crawling your text and locating answers to often-asked questions. This is how it generates snippets of features.
You may rank better in Google results and gain more organic traffic by using highlighted snippets.
According to an Ahrefs analysis, the page with highlighted snippets pulls organic traffic from Google's #1 ranking result. A page with no featured snippets obtains 26% of hits, while a page with featured snippets receives 45% of clicks.
As a result, you should pay attention to the structure of your content when producing it so that Google can turn parts of it into highlighted snippets.
How Can You Make Your Content More Featured Snippet-Friendly?
Here are a few pointers on how to assist Google in finding answers to common inquiries when it crawls your content:
Use headings to break up your information. You can make a question into an article headline, and the following response will display in featured snippets:
Create a list of featured snippets using bullet points. If your material has step-by-step instructions, make sure they're organised into bullet points or a numbered list so they can be included in featured snippets.
Include a table in the featured snippets to organise the numbers. If you have graphs or statistics in your material, make sure to format it with a table so Google can include it in featured snippets:
Make sure you keep inside the recommended word count while composing content for featured snippets. The following sample contains 54 words:
A featured sample should be between 40 and 50 words long. If you type in more terms, Google will not show you all of them but will instead provide you with the opportunity to "find out more."
Create a list of featured snippets using bullet points. If your material has step-by-step instructions, make sure they're organised into bullet points or a numbered list so they can be included in featured snippets.
The Third Strategy Is the Skyscraper Method.
If your competitors have already created content that you want to publish, but you believe you can do it better, you can utilise the skyscraper strategy to outrank them on Google and increase organic traffic to your site.
A Quick Look at the Skyscraper Method
This is a link-building technique that allows you to boost your content by duplicating links.
There are three steps to the method:
Look for stuff that has relevant backlinks.
Make stuff that can compete with it.
Create a list of featured snippets using bullet points. If your material has step-by-step instructions, make sure they're organised into bullet points or a numbered list so they can be included in featured snippets.
Offer your material as a superior alternative to sources that connect to your competitor's content. This strategy is founded on the idea that there is already a high demand for the information you want to create, but consumers are naturally drawn to better items. So, by providing content that is superior to your competitors, you can not steal backlinks from them and increase organic traffic.
How Does the Skyscraper Method Work?
Follow these steps to locate content that you can outcompete and acquire backlinks from:
Set up Google Alerts for the keywords you're looking for.
Examine the content's downsides.
Make stuff that can compete with it.
Take a look at who shared this material on social media and other sites.
Contact sources who have linked to your competitor's material
When looking at the flaws in your competitor's content, don't forget to look at the list of keywords they employ and think about how you can use them to build a more in-depth updated version of the topic that will provide more value to its readers.
The Fourth Strategy is to Diversify Your Written Material.
Google values unique, useful content that may be found through searches. As a result, when writing content, you must ensure that it fulfils its objective to the fullest extent possible. You can use a few resources to help you do so.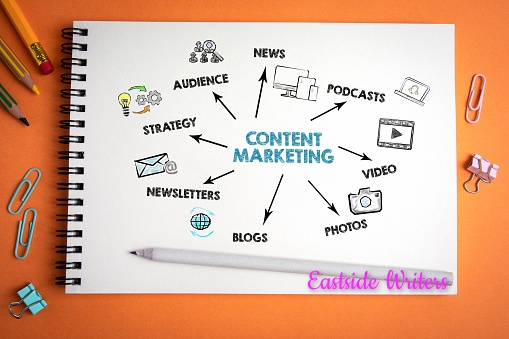 1) Incorporate images.
Incorporate images into your content Images serve to flesh out your piece and lend credence to the points you make. This method is used by a variety of online platforms, ranging from thesis sites to SEO firms, to make their writings more helpful and visually appealing.
However, there are other advantages to this strategy:
Images increase the number of people who see your material. Image search engines provide a new source of traffic when you use images in your content. To make use of it, make sure to provide alt text and picture captions to all of your photos in your content.
More people share your material. Customized visuals, such as infographics, provide significant value to your viewers by assisting in the organisation of information in a more understandable manner.
As a result, readers are more likely to share your work.
Your material will benefit from the addition of images. Images allow you to go into information without using a lot of words, even if your material doesn't go longer in terms of word count.
It's worth repeating that all photos in your written content should be optimised so that Google understands their value and function.
2) Use videos to diversify your content.
You can add movies to your textual material to make it even more thorough. Internet users prefer video-based material, and 54% of consumers expect to see more video-based content in the future.
When incorporating video into your written material, make sure to avoid these frequent blunders:
Set the scene. Don't embed a video without first explaining what it's for. A short paragraph should be used to introduce a video, and a few phrases should be used to recap it.
Adjust the video's size to fit your blog. Make sure your video's width isn't greater than, but not greater than, the width of your content column. It should blend in with your textual content rather than stand out.
You can also mention that your article has a video in the headline. This will assist you in increasing the amount of traffic to your post.
3) Use Old Content in New Ways
Finally, you may increase organic traffic by repurposing previous posts.
Repurposing content is an effective strategy that can help you introduce new value to the readers. And, it requires minimum effort.
You can update the content that you already have or turn the articles on similar topics into extensive guides. This way you will also gain authority in your industry as you effectively reuse your content to educate your audience.
Commit to Content Writing to See Positive Results
Indeed, getting better organic traffic results is a matter of months. There are a lot of rivalries to get on Google's top page, and you should be aware of that.
It should not, however, deter you from continuing to write and improve your material.
Content writing requires your continual work to succeed in terms of organic traffic returns. This means that you should not only follow the advice given above but also keep a constant eye on the performance of your material.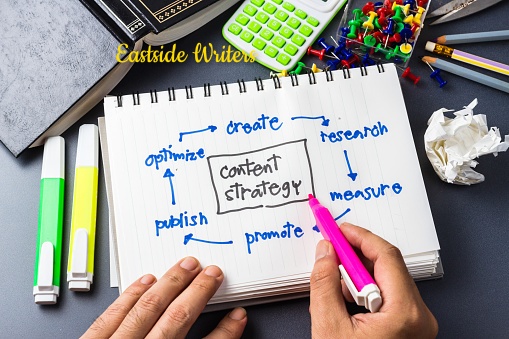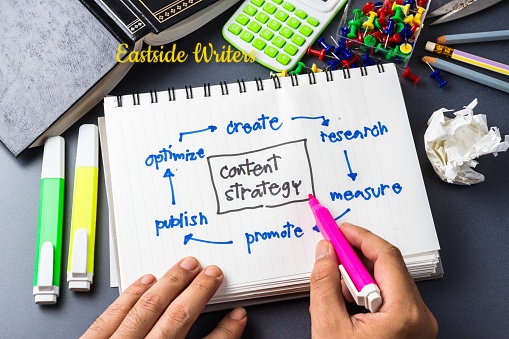 Apart from that, it's critical to stay current with Google's SEO Algorithm adjustments to ensure that you're writing content that meets the search engine's standards.
The Fifth Strategy Is To Pursue Simplicity.
Finally, you want to go the extra mile for your target audience by making your content easy to read.
Your content should be structured in such a way that they can scan it for specific information. This will also assist them in swiftly determining whether or not they are in the correct location.
Use the following guidelines to organise your content:
make use of subheadings
paragraphs that are short
bullet points and lists
italics and bold
design that is simple
The way you construct your webpage and organise your material has a significant impact on how your target audience views it. This will improve your Google results by lowering your bounce rate. As a result, your organic traffic will increase.
This is the place to put your blog. If you are an expert in the fields of digital marketing, copywriting, content writing, and content marketing, Eastside Writers invites you to contribute to our platform as a guest blogger.
If you believe your content can add value to our blog, we'd love to have you on board. Please reach us at eastsidewriters.com , if you are interested and willing to write.