Effortless Content Marketing Strategies: The Most Effective Ways to Implement Them.
Businesses have a huge opportunity to improve their performance by using content marketing. You can boost your online credibility, create a community, and develop brand advocates by providing useful and relevant content to users.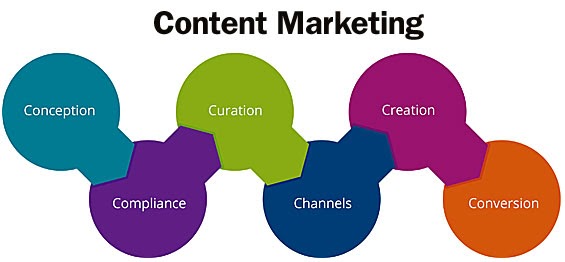 It has been observed that 63% of companies do not have a documented strategy for content marketing. This is based on the latest Content Marketing Institute (CMI) and marketing professionals research. It should come as no surprise that businesses with a plan are more likely to consider their content marketing activities a success.
Content marketing strategy has exploded in popularity, with over 500 million blogs now available on the Internet (1.6 billion websites, but only half a billion identity as blogs). It is like every other powerful marketing medium, has become saturated and is less effective in 2021 than it was ten years ago. Content marketing, on the other hand, is more than just producing and selling content. It's a comprehensive strategy for attracting and engaging a specific audience and, eventually, generating profitable customer action.
Content marketing is more than just producing and selling content. It's a comprehensive strategy for attracting and engaging a specific audience and, eventually, generating profitable customer action. Brand positioning, owned media value proposition, business case, and strategic plan are the four key elements of a successful Content Marketing strategy.
You'll have all the details you need to create a great Content Marketing plan for your company if you follow the steps in the guide below.
1. Have A Competent Website
A website is the first thing you'll need for your content marketing campaign. It's your primary online outlet for effectively promoting and distributing material. A simple website, on the other hand, is insufficient. You'll need a dependable website with useful features.
We don't think of web design as a marketing strategy very much, but it has an impact on how much time and energy a user spends on your website. Your website is the hub of all your digital marketing activities, so no matter how much time you put into strategy creation, you'll always lose customers if your page isn't clean, easy to read, and interesting. It's worth hiring someone to build a new, attention-grabbing, and mobile-friendly website if you don't have the design skills to do it yourself.
You can have a website with responsive models, as well as AI and blogging software, with only a few simple installation steps.
2. Set Your Mission and Goal
Setting out a content marketing mission statement is a good place to start when planning your content strategy. This is a short statement that helps you concentrate on what's critical – and what's not – when creating material, ensuring that your content marketing plan remains on track.
The following is an example of a content marketing mission statement:
Your target market
The content you'll use to communicate with them
The advantage they would get
While your mission statement should focus on what your audience would gain from your content marketing plan, you should also consider what your company will gain. That's where the company's objectives come into play.
Typical objectives include:
As a result of your content marketing campaign, you'll see an increase in sales.
Increasing sales and obtaining more high-quality leads would assist you in meeting your revenue targets.
Increasing the amount of traffic to your website, as the more traffic you get, the more likely you are to achieve your other objectives.
Improving the company's image such that you gain power and authority and are recognised as a thought leader.
More traffic comes as a result of SEO success.
As your content becomes more effective, your marketing costs will decrease.
Engagement on social media can help with both traffic and authority.
It's time to move on to the next phase now that you've identified your objectives.
3. Know Your Audience
An effective content marketing strategy requires a clear understanding of who your target audience is so that you can build content that speaks to them. There are three things you must do.
Obtain demographic information
The first step is to gather demographic information about your website users, email subscribers, and social media followers.
Web analytics, social media analytics, and email subscriber analytics can provide you with the information you need about your target audiences:
Age
Gender
Education
Earnings
You'll also learn about their main interests. Go to Audience » Interests » Overview in Google Analytics to find this stuff. You'll be able to see which consumer segments your website visitors belong to.
Related information can be found on social networking sites. Facebook Page Insights, for example, will provide demographic data on your Facebook followers.
Obtain feedback from customers
Collect reviews from your existing customers and learn even more about your target audience. This will provide you with information on:
What do they think of the content you're currently creating
What are their most pressing requirements?
How do you use the material to solve their problems?
Obtaining the appropriate customer input will assist you in the following ways:
Recognize the priorities of your readers and subscribers.
Choose the best locations to reach out to your clients (see step 9)
Fill in the blanks on your buyer personas, which we'll discuss next.
Here's how to get reviews from your customers on your website with our guide.
Creation of buyers Persona
You can build or flesh out buyer personas once you have demographic data and customer reviews. Customer avatars, also known as buyer personas, identify your ideal readers and consumers so you can better target content.
Details on the customers' pain points, problems, sources of information, and behavioural motivators should all be included in the best customer avatars.
4. Evaluate Your Position
There is already content available for many companies. This includes blog posts, social media posts, podcasts, videos, and other types of material.
As a result, the next step is to see if the material is assisting you in achieving your objectives.
You'll have to conduct a content audit to accomplish this. As a result,
Keeping track of all content items, such as blog posts and guest posts, and evaluating their utility and effectiveness
Gaps to be identified
You should also equate your content to that of your rivals to see if new content can fit into the market.
Examine the Performance of Your Content
It's now time to evaluate the content's utility. You'll be searching for data such as:
If the material has a large number of inbound links
If the content is widely posted, what is the search engine ranking for keywords associated with that piece of content? You can get some of this knowledge from the SEMRush report above, but you can also get more by using other SEMRush resources like the web audit and location tracking tools.
This will inform you:
The content pieces which are so powerful that they don't need to be changed?
Which ones need to be improved or updated in order to achieve the objectives?
The ones should be replaced or removed?
Examine the Performance of Your Content
Finally, figure out where there are holes in the system that you can hack. This may involve the following:
Determine where there are gaps in the content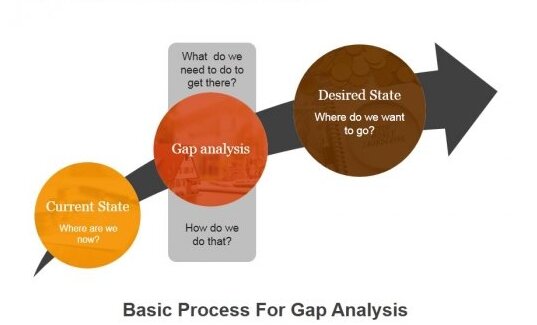 Keywords that are important to your niche but aren't being targeted by your content
You're not answering the questions your target audience is asking.
Content that is beginning to rank well but could be enhanced, for example, to target Google's response boxes. These are the boxes that appear above the search results and address a particular query.
Go to Organic search » Content Gap to do so. Underneath, add the domains of your key competitors. Show the keywords for which the following people are ranked. But the following target does not rank for, so add your own domain.
5. Determine the Most Effective Content Channels
You'll get a sense of where your audience hangs out when you go through this phase, as well as where you already have a successful online presence. Rather than trying to do it all at once, concentrate on what is working and build from there.
However, you can double-check your web analytics to be sure. Go to Acquisition » Social » Overview in Google Analytics to see the major social networks where your content is shared. The majority of the social interaction in our screenshot, for example, takes place on YouTube.
Related data can also be found using Buzzsumo.Enter your domain name into the onscreen search box of their Content Analysis tool. When you press enter, you'll see the following charts:
Networked shares
Shares by type of content
Content-length determines the number of shares.
The best material from the previous year
You may also narrow down the search terms to get more specific results.
6. Content types Allocations
You can easily determine which networks to aim to increase social media interaction and share with your content using this information.
The majority of successful content marketing strategies depend on providing a central core of content published on your own site (or "home base") that can then be repurposed and posted on other sites (outposts).
As a result, blog posts are an important part of the content marketing strategy, and they continue to produce excellent results. Your blog posts should ideally be actionable, valuable, and shareable, and they should cover a variety of topics.
With Buzzsumo, you can map content to social media.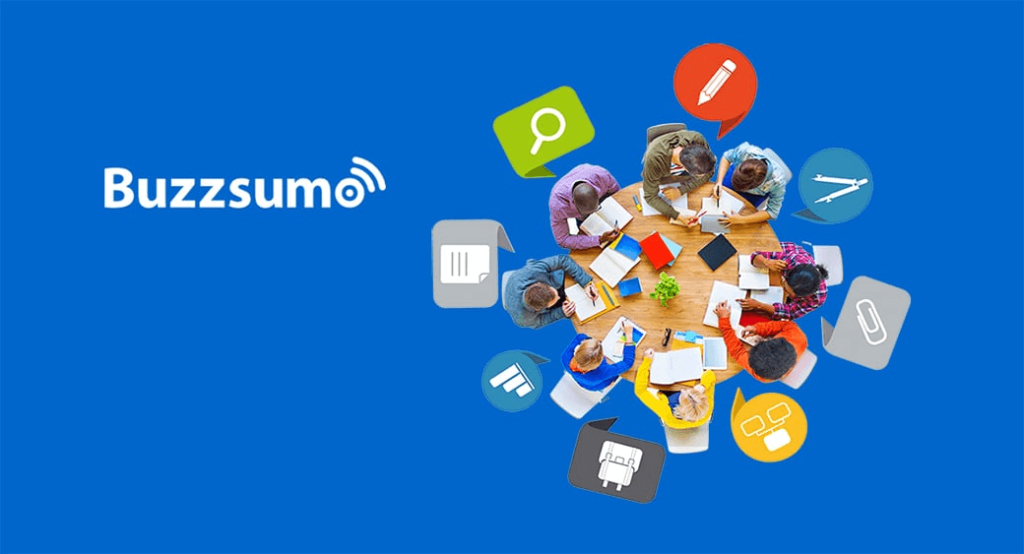 You can use the Buzzsumo tool to map the types of blog posts you want to write to the likelihood of social shares, which will increase interaction and reach.
How-to articles and lists, for example, are common among OptinMonster readers. To see a list of your most shared articles for that metric, click on a content type and a network.
Of course, developing a good content marketing plan entails more than just staring at your own website's statistics. It's all about looking for examples of successful content that you can use as inspiration. Buzzsumo can also assist with this.
Type your subject into the search box of the same tool. You'll find sharing statistics from all over the internet.
Other Types of Content
What other content can your content management plan include? Video marketing, as shown by our own study, should be an integral part of every marketing strategy, as it has been shown to attract customers, keep them on-site longer, increase lead generation, and minimise abandonment.
Lead magnets, such as webinars, ebooks, checklists, worksheets, and more, are other forms of content to add to increase lead generation.
7. To Find and Distribute Resources
Now that you know what kind of content you're going to make, who you're going to make it for, and where you're going to share it, make sure you have everything you need to execute your content marketing strategy. This entails answering questions such as:
Who is in charge of content creation and maintenance?
To produce the material, what human, physical, or digital tools and resources would you require?
What would your publishing process, including content scheduling, look like?
Let's take a closer look at each of these.
Who is in charge of creating content?
This is a concern regarding function distribution. You'll need to consider who's in charge of the overall project as well as who's in charge of delivering individual content products. This will vary depending on the size of the business and content team, as well as whether you're producing content in-house or outsourcing it.
What are the tools and resources you'll require?
After that, find out how you'll actually produce the content. Among your content creators may be:
Content developers who work for the company
Freelancers who specialise in video production, podcasting, or graphic design
Returning to your Buzzsumo search results and seeing who's writing is one way to quickly find great freelancers.
Workflow for Content
Next, figure out how you're going to create your material. For example, a typical blog post may require you to:
Make a plan and get it signed off on.
Write the article.
Create photos to go with the text.
Please send the article to the publisher.
Make the necessary adjustments.
Publish and upload
There's only one more thing to do before you start researching and producing material: make a content calendar so you know when things will be written. In the next step, we'll take a look at that.
8. Content Calendar Creation
You'll need to decide exactly when you want to publish your content on each of the channels you want to use as part of your content strategy.
Workflow for Content Since a lack of preparation is a common content marketing error, using a content calendar to schedule all of the content is critical. This can be accomplished in a variety of ways.
You may use Google Calendar, for example, to simply enter the due dates for each piece of material. That works well, particularly if you don't have a lot of content to publish. That's the most basic solution, but if you're publishing a lot of content and need to handle a content team as well as the production workflow you've chosen, you'll probably need more features.
Find out what kinds of questions your customers have.
We previously discussed the importance of creating content that caters to the needs of your target audience. Using Buzzsumo's Question Analyzer or Answer the Public is one way to find out.
If you type a subject into the Answer the Public search window, you'll get a list of questions that people have already Googled.
Choose a topic that seems important to your audience, decide on the type of content you want to create, such as a blog post, and put a title on your calendar. Rep this phase until you have content planned out for the next few months.
9. Content Creation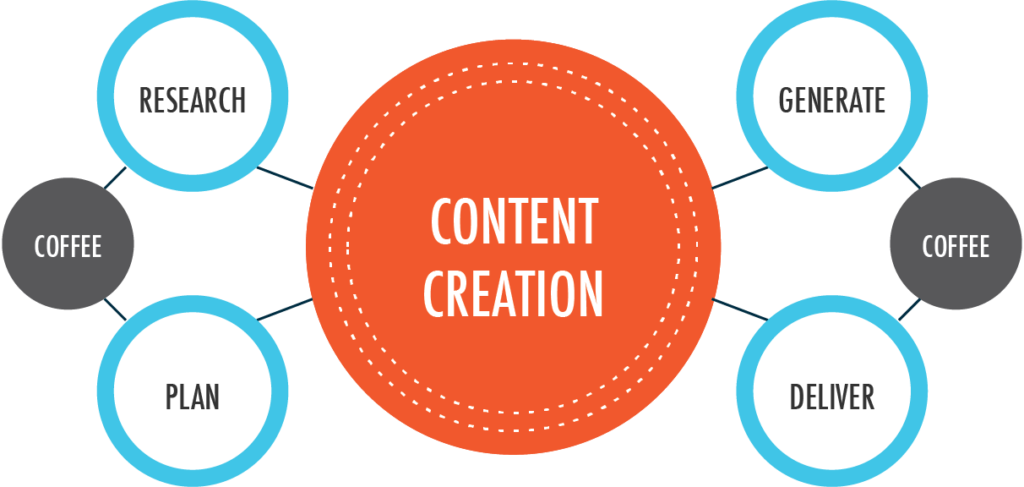 As you can see, your content marketing strategy needs a lot of planning before you can start creating content.Workflow for Content. But now is the time to take action. We'll use a blog post as an example, but these guidelines can be applied to almost any form of content production.
You'll know what kind of blog post to write based on the research you've already done. For example, we know that our readers enjoy list posts and how-tos.
It's now time to choose a title from the content calendar and get to work.
Examine Your Content
When you're ready to start writing, you'll need to know:
What is already available?
How does your new content benefit your audience?
This entails conducting a Google search, reviewing the most popular content on your subject, and determining how you can enhance it.
Workflow for Content
Include keyword analysis to determine the most important words to use for enhanced SEO and search ranking. In our keyword research 101 guide, we go through this method in great detail.
Produce your Content
Finally, get to work on your content by writing or designing it. You'll need to consider how to represent your brand's personality in the content you create at this stage.
You may want to be extremely formal, extremely informal, or somewhere in between. You'll also have to strike a balance between demonstrating your knowledge and not patronising your audience. Here's some tips from Sprout Social on how to keep your brand voice consistent while also optimising your content for SEO ranking factors.