Finding the correct niche is the most crucial aspect of starting a blog, and it's often overlooked. Your blog will be battered down by high authority websites if you choose a niche with too much competition. Your blog will barely make an effect if you choose a modest niche with no demand. You'll need to locate a niche that falls somewhere in the middle and can be easily monetized.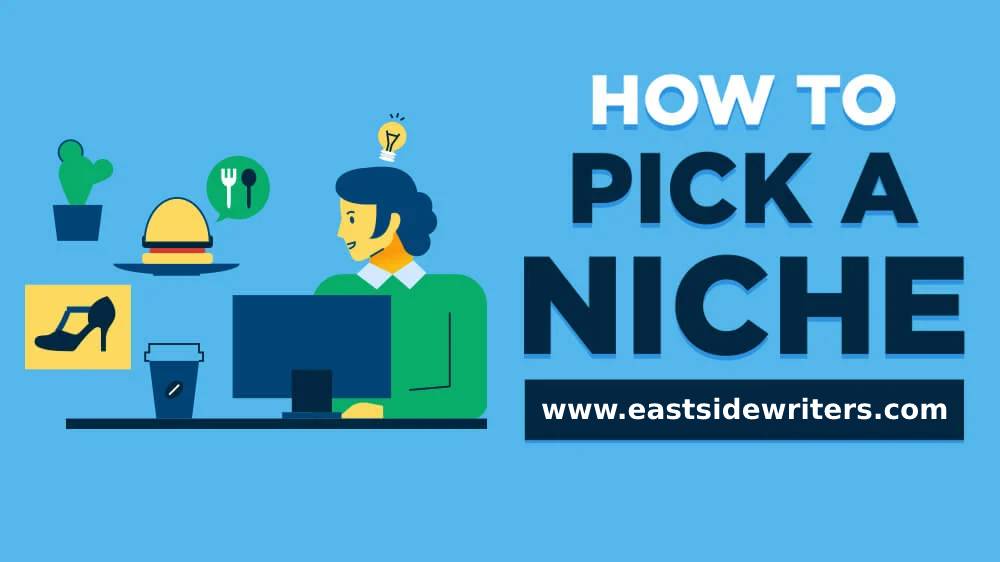 Discover your true calling. Write about what you're familiar with. When you're looking for a niche to start a blog, this is the wonderful advice professionals will provide you. However, this is insufficient. Finding a "profitable" specialty is crucial to creating a successful blog.
You can specialise in a wide freelance writing niche, such as banking, or you can specialise in unique topics inside finance, such as cryptocurrencies or investments.
You are investing in yourself to become an expert in your niche by seeking a freelance writing niche. This ensures that when choosing a freelance writing niche, you don't need to be an expert. Over time, you will acquire that knowledge.
What is the definition of a freelance writing niche?
After all, as a freelance journalist, you're in the business of selling your clients' products. And you must know how to talk directly to a client's prospects or clients in order to produce outstanding marketing and blog material for them.
Once you establish yourself as an expert in your writing niche, brands begin to seek you out and are willing to pay you more for your expertise. Plus, specialising allows you to compose more quickly. You'll build a bank of ample research tools to draw on in your writing, in addition to the expertise in your mind.
The higher your hourly rate is, the faster you can post. You can gain more money by specialising and being an "expert" in your field. What is the reason for this? Clients are willing to pay more for authors who are familiar with their market and target audience. After all, as a freelancer, you're in the business of selling your clients' products.
Will writing on the current topics help me to settle down?
There could be millions of niches that you could write about. There is no dearth of topics. Browsing the net will give you ample topics to work and write upon. Having understood your genre and your area of specialisation you have to now funnel it down to the requirement or needs of your client or client's audience.
At any given point in time, there will be some hot topics floating around. To establish yourself in the writing space as a content writer or blog writer you have to have a feel for what is selling? It is the burning niches that you should focus upon. Not only will it make you more visible but it will increase your earning potential to a great extent.
Concentrate on these three main principles that assess a niche's profitability:
The most lucrative form of freelance writing is that which has the greatest effect on a client's SALES. The more money your writing can possibly produce, the higher prices you can receive.
Writers who understand search engine optimization, for example, are in high demand (SEO Content writing). However, since there are fewer authors who possess this technical ability, the pay for this form of writing would be higher.
Avoid niches with a lot of eager authors or a lot of stock. Many of the "fun" subjects have a large number of writers interested in writing about them. However, since demand is limited, a large supply of writers can force down prices
Some freelance writing Niches that may fetch you high returns!
#1. Blog Post Writing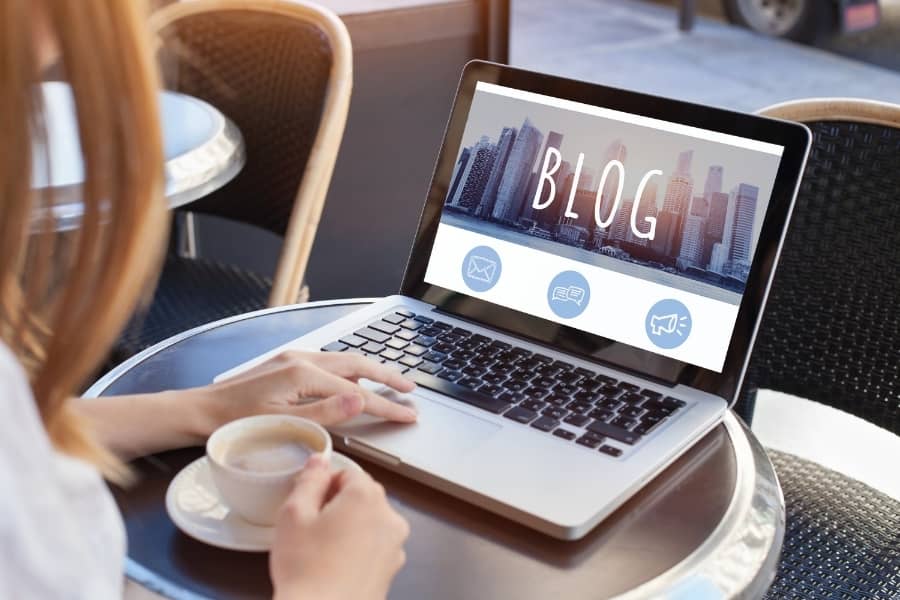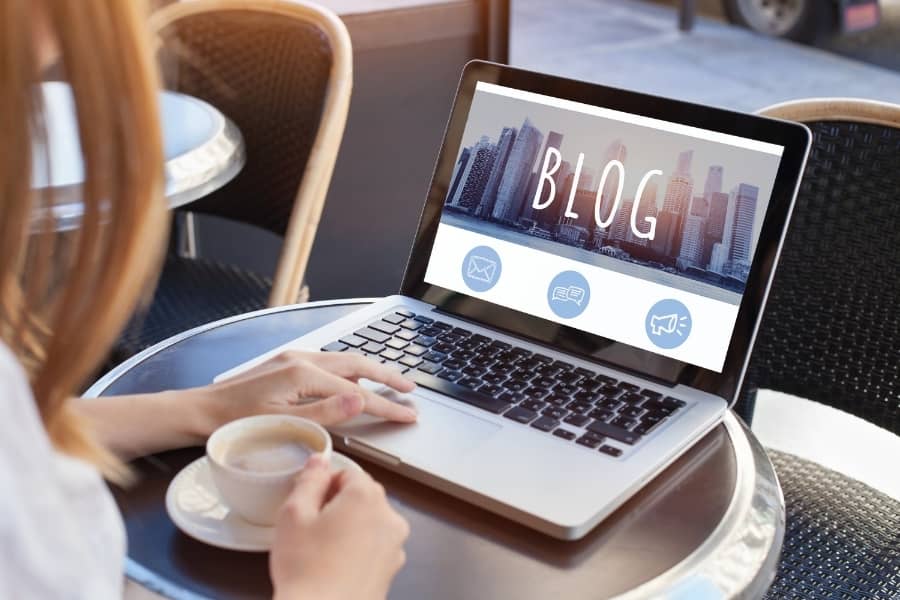 I prioritise marketing blog posts since many companies and organisations pay top dollar for marketing content to make connections with their target audience, increase the visibility of their brand, increase profits by increasing web traffic, nurturing and acquiring leads. There's also the possibility of retainers. Retainers pay you a set amount in exchange for a certain number of blog posts.
Keep in mind that this is a niche where longer blog posts are the standard. And once you've honed your writing skills, you'll feel at ease writing long posts. The more you learn, the better you'll be at producing this type of content. As a result, clients will still assign you to work or commission you to write marketing blog posts for them.
These aren't fluffy 500-word posts written on the spur of the moment, but more informative, well-researched posts of over 2,000 words.
Long-form content is written in a conversational and approachable tone. In this lucrative niche, making complicated topics understandable would be a superpower.
To compete, you'll also need to learn some simple SEO strategies. As a result, as a blogger, you can do whatever you can to help your posts rank in search engines like Google.
What is the most appealing aspect of this content type? Businesses will still have a need for blogging material.
For samples of Blogs you may visit; http://eastsidewriters.com/blog/
#2. Finance
This is where the money is if you would write about financial topics. In certain instances, this can fetch you a high income. Every year, millions of dollars are spent on credit cards, loans, and other financial items by consumers.
Financial institutions, credit card firms, and other businesses have a lot of money to invest in content development. There is a huge demand for finance writers right now, and the good news is that businesses can afford to hire experts in this sector.
The majority of the larger financial institutions are searching for new perspectives and compelling tales. For this content writing niche, there are no fluff articles – It has to be just high-quality, useful material.
Banks, credit card firms, and mortgage lenders are also more lucrative. They all need you to educate their customers, and many of them have impressive blogs or training materials that you might contribute to.
Financial planning firms, accounting firms, and investment firms are some of the other possibilities in this vacuum.
Your writing skills are required by many of these financial businesses in order to provide valuable information and to assist in the development of relationships with prospects and customers.
#3. E-Books Writing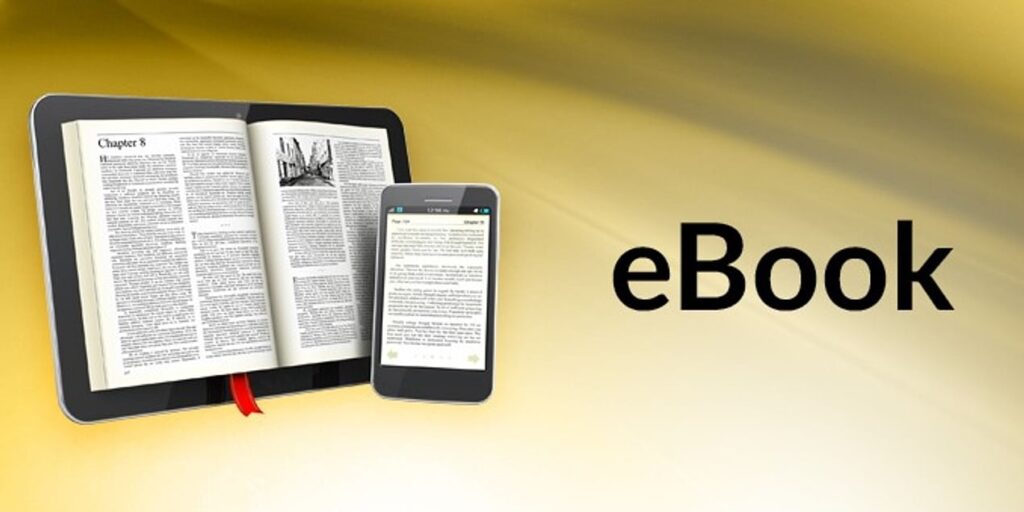 In the content and digital marketing ecosystem, eBooks are becoming increasingly popular. Almost all companies and website owners are now producing ebooks to expand their email subscriber list and optimise ROIs, with sales reaching $9 billion since 2015.
The best part is that as it becomes more mainstream and advanced, the cost of writing a short ebook will rise. Because of this, eBook authors are one of the most profitable freelance writing niches.
Both large and small companies will benefit from e-books as marketing tools. They are used to generate leads as well as to establish the organisation as an expert in the services they provide. E-books are usually published as PDFs and range in length from 10 to 20 pages. They, like blog posts, must include valuable content, such as "how-tos," on subjects that the company's prospects or consumers are interested in.
A short ebook
A short ebook is a type of content update that is designed to turn website visitors into leads. Bloggers are paying higher rates to freelance e-book authors to produce valuable e-books for list-building purposes. It's a hot topic in blogging because advertisers are selling their ebooks in addition to using them to turn leads and grow email lists. It's a one-of-a-kind way to generate passive income.
As a result, freelance authors usually charge $1,500 to $2,000 for a first project, while job boards typically pay $150 to $200 for a short ebook. Also with the best ebook-creation software, however, not everyone can create an ebook. As a result, providing e-book writing services as a freelance writing niche is a lucrative one.
The cost of an e-book varies greatly, ranging from $1,500 to $5,000 depending on the customer, market, and amount of research required.
They can be lead magnets for your customers, but they pay well. In return for prospects' email addresses, the e-books are provided for free.
After that, the prospect is either added to an email sales funnel or receives the company's newsletter. The company hopes to transform the lead by "nurturing" it and building a relationship with it.
Sample of E book. How To Master Your mind
#4. Cryptocurrency and Blockchain
Cryptocurrency and blockchain are two hot subjects in the financial world. It necessitates a fair amount of technical writing and knowledge, as well as a thorough understanding of the jargon. However, if you are familiar with blockchain technology and can explain it,
Blockchain, Cryptopreneurs, Bitcoin mining, Crypto credit, are some of the topics in high demand in this segment. Few other topics in the cryptocurrency writing niche having substantial demand are like what makes Libra different from Bitcoin? and what are the various methods for predicting Bitcoin's future?
#5. Digital Marketing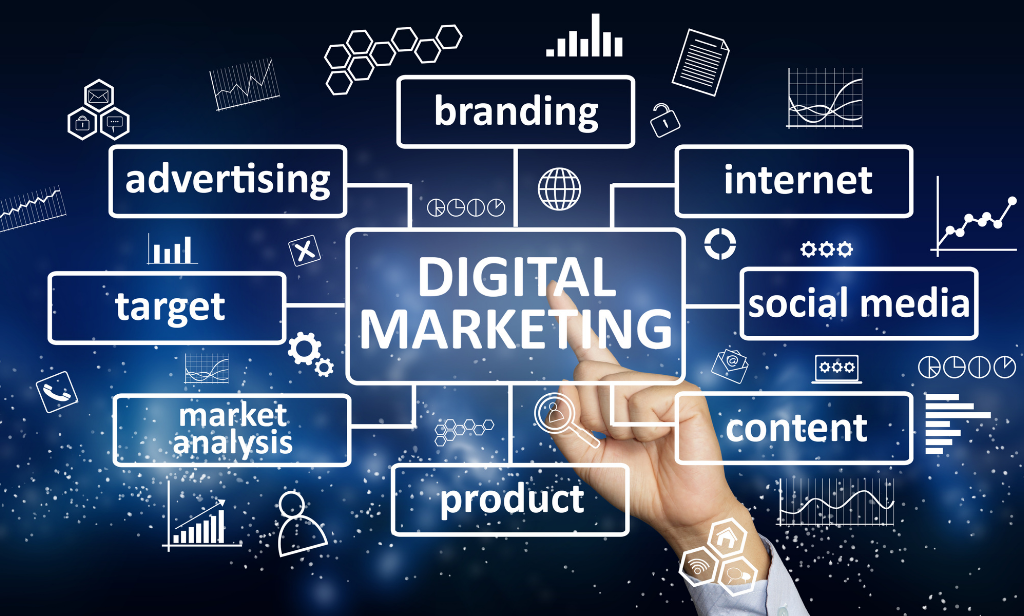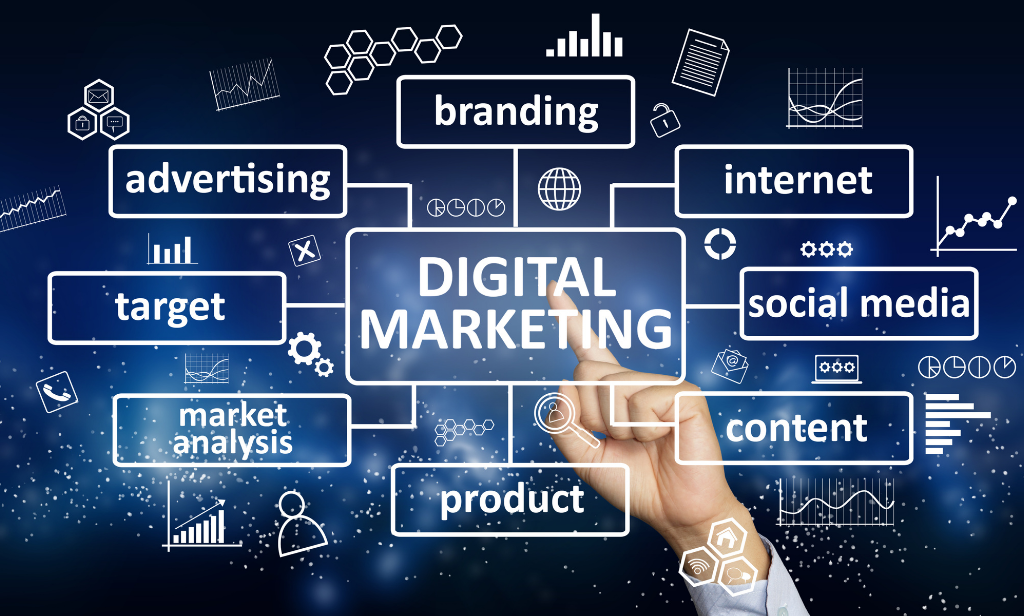 Every year, an increasing number of companies and entrepreneurs turn to the internet to perform the majority of their operations. This means they rely on digital marketing firms to raise revenues, such as email newsletter firms, online accounting software, online hosting, and so on.
The majority of these businesses are looking for long-form material, such as in-depth guides or tutorials. They're also up to date on industry developments. More companies are joining the online marketplace as technology takes over the marketing ecosystem.
As a result, internet marketing, also known as digital marketing, has become the industry norm. You can write about a variety of topics in this niche, such as SEO content pieces, e-mail marketing content, social media marketing, affiliate marketing, and mobile push notification to name a few.
The digital marketing content writers work, as one of the most common freelance writing niches, will help you increase your freelance blogging income.
For further understanding visit; Digital content marketing.
#6. Email Writing
This lucrative freelance writing niche can seem easy, but it is difficult to master. In direct competition with all the noise in their email inbox, you'll need to produce content that can get readers' attention.
You'll need copywriting experience or at the very least a solid understanding of copywriting concepts and formulas. After all, the primary goal of an email is to sell, but only to the right people. Before attempting to sell something, you must first engage the reader.
For your customer, email has a high return on investment. HubSpot claims that:
"You may be wondering if email marketing is still a viable option. In reality, email generates $38 for every $1 invested, which is a staggering 3,500% return on investment.
It has a high return on investment, making it one of the most cost-effective options available."
This indicates that your customers can afford to pay you! However, in order to make a good living, you must be able to turn your clients' leads into customers.
You may make email sequences or sales funnel emails. Try to take your email subscribers on a buyer's journey from recognition to the acquisition, or the point where they purchase something. You may even give your clients email newsletters. Subscribers will be more involved with your clients and updated about their business as a result of these.
Your clients' subscribers can develop a friendship and confidence with them if they send out newsletters on a regular basis. Newsletters are a great retainer project because your client would continue to connect on a daily basis.
#7. Case Studies: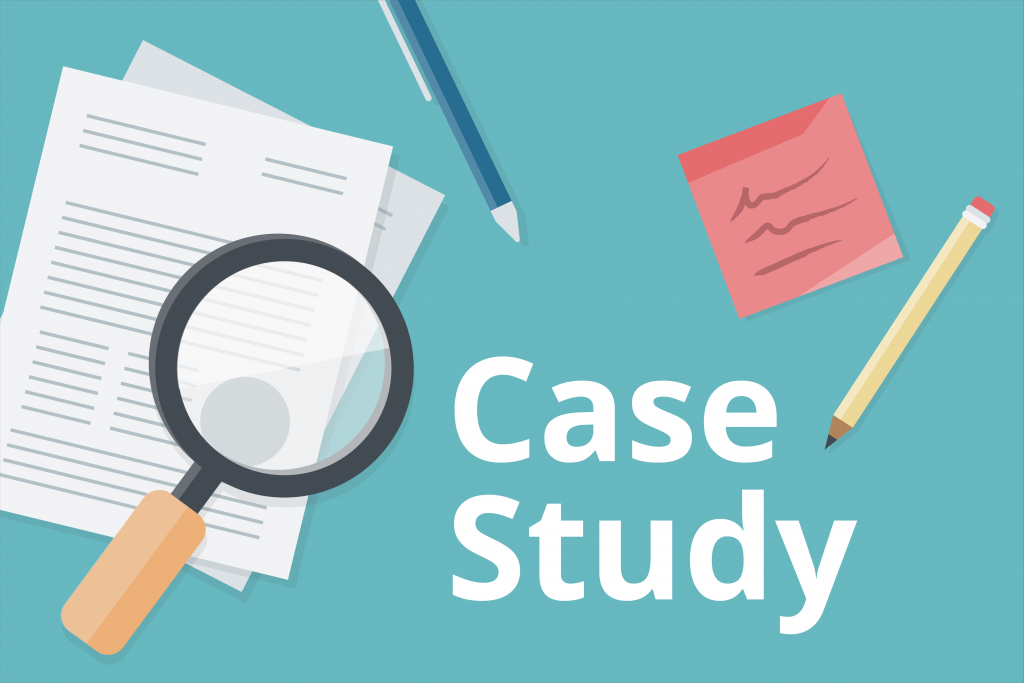 Case studies are a lucrative freelance writing niche – and will likely remain so in the future – because they provide strong social evidence and therefore help businesses drive sales.
If you're unfamiliar with case studies, they're similar to testimonials, except instead of just writing a sentence or two about the customer's positive change, they share a storey about it.
The composition of the majority of case studies is as follows:
Problems—> Solution—> Results—> Conclusion
Your case study's conclusion will assist prospects in drawing or making optimistic purchasing decisions. Hence, a case study demonstrates your experience, as well as the importance and efficiency of the services you can provide. Case studies will help your client to outperform their rivals convincingly. For this reason, case study freelance authors are in high demand, and clients are willing to pay well for each project.
They're relatively simple to write, but one important aspect is that they include interviews with the client and/or the client's client.
#8. Video script writing
Video has emerged as one of the most effective content forms for advertisers to communicate brand messages and meet their target audiences. When it comes to the top 40 digital marketing trends for 2021, video content marketing is one of the top ten to keep an eye on. When you look at the numbers, it's easy to see why video script writing is such a lucrative freelance writing niche.
Please note the following figures:
Over half of users claim that viewing product videos affect their purchasing decisions.
70% of consumers who responded claim they post brand images.
Video content is used by 85 per cent of businesses as a marketing tool.
Over 90% of marketers agree that video is an essential aspect of their content marketing strategy.
As a video scriptwriter, you could work on the following projects:
Course Lessons, Sales page video copy, Tripwire video copy, and Promotional campaign videos
#9. GhostWriting
One of the highest-paying niches on the list is ghostwriting books, but it's also time-consuming and difficult.
You assist your client in getting their storey or ideas out of their heads and into print. Short e-books, self-published books (like on Amazon), and even traditionally published full-length books are all possibilities (for experienced writers).
You do all of the writing as a ghostwriter, but your name will not appear on the cover. The client deserves all of the credit. In addition, the book must be written in the client's voice or style, not yours.
As a ghostwriter for a novel, you will receive excellent compensation for foregoing your author bio. For each project, clients are willing to pay a premium ranging from $30,000 to $35,000. It's a great incentive, and it's also a good idea because the book will be written in your clients' voice.
It will have your client's feel and message rather than your own. To put it another way, the client will work with you to ensure that the content is consistent with his brand voice.
#10.Travel
Since the industry focuses more on marketing to millennials, the travel writing niche is lucrative. Millennials who want to spend their money on once-in-a-lifetime experiences, as well as young retirees who want to check off their bucket list before it's too late, are being targeted by travel markets.
You must be adept at locating perfect vacation destinations as well as stories that pique the interest of travel enthusiasts. You may well write about a variety of topics related to the travel industry, such as Traveling is a way of life, deals on travel, examining the best hotels and restaurants (special offers and discounts), the best vacation spots and so on.
As you can see, there are numerous topics and personal experiences on which to draw when writing about travel. You must be a professional storyteller who can unearth travel tales that most people have never heard of.
Since this demographic values the lifestyle experience of travelling around the world. Therefore, the travel industry needs freelance writers who can tell stories that will convert their ideal readers in order to reach a target market.
#11. White Paper Writing
The tone of a white paper is more formal and intense than that of an e-book or a blog post. They could contain technical data. They're common in the tech world, and they're typically written for the B2B (business to business) industry.
White papers start with a dilemma and then move on to possible solutions, one of which is likely to be your client's product or service. They strive to convince readers without going overboard with sales pitches. They don't sell anything directly. Rather, they help with the sales process.
The majority of the information will be provided by your client, but you will need to use your interviewing skills to obtain it. Since white papers are more advanced than other forms of material, businesses are searching for freelance white paper authors. White paper content marketing provides consumers with a solution to their issues in a way that persuades and motivates them to take action. The length of a white paper can vary, but it is usually between 5 and 10 pages.
They're used as lead magnets for email lists in the same way that e-books are. They are more lucrative for you as a freelancer because they will contribute to sales. Although they can pay well (thousands! ), you'll have to devote a significant amount of time and effort to writing them and interviewing your client in order to obtain the details you need.
#12.Health and Wellness
Writing about health and wellness is a good niche subject in general, but alternative health items are particularly popular right now. The big alternative health market necessitates a large number of writers in this area. It's impossible to compile a list of lucrative freelance writing niches without including health and wellness.
The health and wellness segment has huge potential of earnings as this is a multibillion-dollar industry.
What is the reason for this? Since the H&W industry continues to expand exponentially, there are many openings in this field for freelance authors. You can write about the following topics such as:
Health and fitness
Healthy eating and nutrition
Weight loss
Personal care and beauty
Anti-aging
Senior health care
Essential oils
Spa, yoga, and meditation
Medicine and personal health
Traditional and contemporary medicine
Vegetarian and vegan lifestyles
Workplace wellness
#13.Education
You should target two large markets for education writing: private student loan lenders and universities. Both have large sums of money and need content writing to stand out and draw new leads.
If you're a teacher, you'd make a fantastic freelance writer! You can write in this niche using your background as an instructor, student, mentor, homeschool parent, or tutor.
Why is scholarly writing and education so profitable? Since it allows you to communicate insight about your area of expertise. It allows students to test their ideas and critical thinking skills, as well as express their opinions in a clear and understandable manner. It is a procedure for composing a thesis and other essay-writing materials for academics.
However, you acknowledge that a number of students are unable to write well. Furthermore, there are a plethora of eLearning platforms available on the internet, and these sites require insightful content that will benefit their visitors. Regular content is required by both students and E-learning service providers.
Furthermore, after the outbreak of Covid-19, more students are taking classes from home, resulting in a booming industry of virtual learning. You should also write about these subjects for college students, PhD students, the working class, and educational websites since there are students and others who study engineering and other technical fields. As a result, it's a lucrative market for independent freelancers.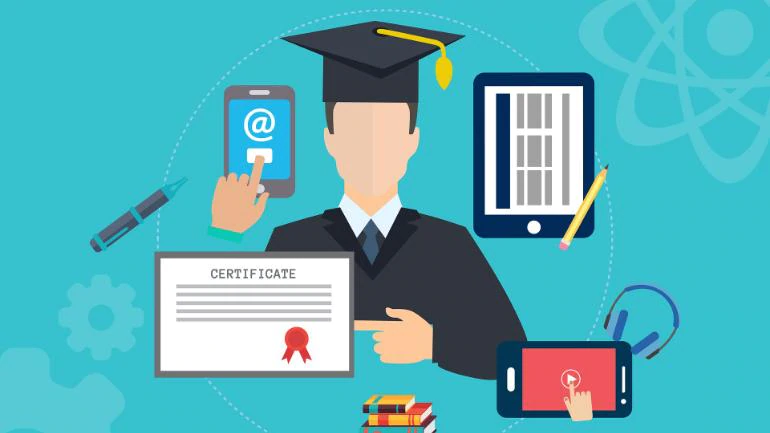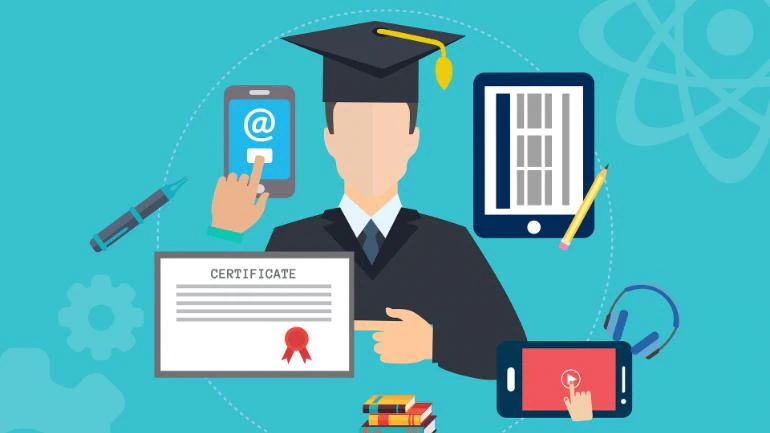 #14. Food and Wine
Yes, indeed! Your passion for food and wine will help you make money as a writer! However, it isn't always the simplest business to enter into.
Food writing is a rapidly evolving area, with social media behemoths like Instagram and Pinterest fueling the rise of digital and culinary appetites. It's not as easy as going to your favourite brunch place, ordering a couple of bloody marys, taking some photos for Instagram, and writing a clever caption for most popular food writers and bloggers. Sure, it happens, but the food writing landscape is increasingly being influenced by specialised and talented content creators who stand out in a crowded field.
You can work in the food industry in a variety of ways, from recipe creator to copywriting for a wine website to ghostwriting a cookbook.
You can work in the food industry in a variety of ways, from recipe creator to copywriting for a wine website to ghostwriting a cookbook.To create a credible portfolio, I recommend looking for magazine ventures.
#15. Technical Writing
Did you know that technical writers are in high demand as freelancers? Yes, advertisers are constantly on the lookout for writers in this area. Bear in mind, however, that technical writing can refer to anything from a machine to a mobile device, as well as blockchain and cryptocurrency.
As you can see, the tech industry is a fast-moving train that no one can stop, resulting in an increase in the market for freelance authors. This industry has a thriving job market. Writers who can produce content that will resonate with their target audience, attract potential customers, and convert are often in demand by digital marketers.
As a result, advertisers would lavishly compensate you for creating:
Product feedback
Blog post
Newsletters sent via email
Case studies and other business materials.
Any complex theory or know-how is referred to as technical. It denotes a product's or something's proficiency, technique, or mastery. You will make more money as a freelance writer if you can publish in this niche market.