Inflammation is a process in which your body's white blood cells and the substances they make protect you from infection caused by bacteria and viruses that have come in from the outside and entered your body.
Inflammatory cells are released into the bloodstream whenever the immune system of your body is stimulated. These cells can either destroy bacteria or repair tissue injury. It's possible that you have chronic inflammation if your body produces inflammatory cells even when you don't have an infection or an injury. Inflammation is a symptom that is associated with a wide variety of chronic disorders, including arthritis and Alzheimer's disease.
Inflammation…what exactly is that?
Your immune system is triggered into action whenever your body comes into contact with a pathogen (such as a virus, bacteria, or poisonous chemical) or is injured in some way. When your immune system detects an infection, it immediately sends out inflammatory cells and cytokines (material that initiates more inflammatory cells).
These cells initiate an inflammatory response in order to ensnare bacteria and other harmful agents or to initiate the healing process in wounded tissue. The aftermath may include bruising, discomfort, redness, or even swelling. However, inflammation also has an effect on biological systems that are not visible.
What is the key distinction between inflammation that is acute and inflammation that is chronic?
Inflammation can be broken down into two categories:
Inflammation of an acute nature is the body's response to a sudden injury, such as cutting your finger. Inflammatory cells are dispatched to the wound by your body so that the cut can heal. These cells initiate the process of the body mending itself.
Inflammation that is chronic occurs when the body continues to send out inflammatory cells even though there is no longer any threat from the outside. For instance, in rheumatoid arthritis, inflammatory cells, and chemicals attack the tissues of the joints, which results in inflammation that comes and goes and has the potential to cause significant joint damage, as well as discomfort and deformity.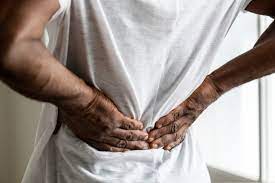 What are the signs and symptoms of inflammation, both acute and chronic?
Acute inflammation may result in the following:
Skin that is red and flushed at the site of the damage.
A feeling of ache or sensitivity.
Swelling.
Heat.
It may be more difficult to recognize the symptoms of chronic inflammation as opposed to acute inflammation. Some of the following may be symptoms of chronic inflammation:
Abdominal discomfort.
Chest discomfort.
Fatigue. (example: systemic lupus)
Fever.
Ache or stiffness in the joints.
Ulcers of the mouth.
Which conditions are related to inflammation that lasts for a long time?
Inflammation that persists over time plays a role in the pathogenesis of a variety of diseases, including the following:
What are the most typical triggers that lead to inflammation?
The following are some of the most common inflammation causes in the body
Autoimmune disorders are conditions in which the body's immune system mistakenly assaults healthy tissue. One example of this is lupus.
The ingestion of toxic substances, such as those found in pollution or industrial chemicals.
Acute inflammation that has not been treated, such as that caused by an infection or an injury.
Inflammation in the body can also be caused by certain aspects of a person's lifestyle.
If any of the following apply to you, you may have a higher risk of developing chronic inflammation:
Drink an excessive amount of alcohol.
Possess a high body mass index (BMI) that is within the ranges associated with obesity, unless having a high BMI is the result of having a particularly muscular build.
Either you exercise too much at an intensity that is too high for you, or you don't exercise enough.
Put your body through constant stress.
Smoke.
What kind of treatment is there for inflammation?
There are some cases in which inflammation may not require therapy. The discomfort caused by acute inflammation may typically be alleviated in a few of days by treating it with rest, ice, and proper wound care.
If you suffer from chronic inflammation, your doctor may suggest the following treatments for you:
Supplements:
Certain vitamins (vitamin A, vitamin C, vitamin D) and supplements (zinc) may reduce inflammation and promote repair. For instance, your doctor might recommend that you take a vitamin or supplement containing fish oil (s). Alternately, you may make use of spices like ginger, turmeric, or garlic, all of which have qualities that help reduce inflammation.
Nonsteroidal anti-inflammatory medications (NSAIDs):
Anti-inflammatory effects can be achieved using these over-the-counter medications. Ibuprofen (Advil®), aspirin (Bayer®), or naproxen (Aleve®) could be the pain relievers that your doctor suggests you take.
Injections of steroid medication, often known as corticosteroid shots, reduce inflammation in a particular muscle or joint. If you suffer from rheumatoid arthritis, which can cause pain in your back, your healthcare professional may recommend that you get a steroid injection in your spine. It is not recommended that you receive more than three to four steroid injections in the same body part in a single calendar year.
What anti-inflammatory measures may I take in the comfort of my own home?
You might decide to eat in a way that reduces inflammation in your body. According to several studies, those who adhere to a diet similar to that of the Mediterranean had lower overall levels of inflammation in their bodies.
You may decide to increase your consumption of foods that are high in anti-inflammatory characteristics, such as the following:
Fish high in omega-3 fatty acids, such as mackerel, salmon, or sardines.
Leafy greens like spinach and kale.
The olive oil.
Tomatoes.
It's possible that eating too much of some foods that can cause inflammation in the body. If you suffer from chronic inflammation, avoiding the following may help you feel better.
Fried meals, including a lot of the products at fast food restaurants.
Meats that have been cured with nitrates, such as hot dogs.
Oils that have been highly processed and trans fats.
Carbohydrates that have been processed further, such as sugar, pastries, or white bread.
How can I stop inflammation from occurring?
By adopting more healthy behaviors throughout your daily routine, you may lower your risk of experiencing chronic inflammation. Below is a list of a few examples of these behaviors exhibits:
Obtaining and keeping a healthy weight is the goal here.
Avoiding or cutting down the use of tobacco products.
Performing some form of physical activity at least three to five times a week (daily exercise is best).
Keeping a tight rein on how much alcohol you drink (maximum 2 ounces per day).
The healthy management of stress through activities such as meditation and journaling.
When You Should Go To See A Doctor
When should I make an appointment with a doctor regarding this inflammation?
If you have an injury that makes you concerned, you should make an appointment with your primary care physician. In addition, consult your healthcare physician if you continue to have pain, swelling, stiffness, or any other symptoms. A professional in healthcare can narrow down the potential causes and suggest solutions that will help you feel better.
Herbs That Are Good To reduce inflammation in your body
Inflammation can sometimes be managed with the use of several herbal medications.
This herb, which originates in South Africa and is related to sesame plants, is called Harpagophytum procumbens. Other names for this plant include devil's claw, wood spider, and grappling plant. There is evidence from older studies dating back to 2011 that suggests it may have anti-inflammatory effects. There is a wide selection of brands that can be purchased online.
People who suffer from some lung problems, such as airway inflammation, may find that treating their symptoms with a combination of hyssop and other herbs, such as licorice, is helpful. However, the essential oil of hyssop has been shown to cause convulsions in laboratory animals, some of which have been fatal, thus extreme caution is required.
Ginger
Ginger has been used for centuries to treat a variety of digestive issues, including dyspepsia, constipation, colic, and other gastrointestinal issues, as well as the discomfort associated with rheumatoid arthritis. Fresh ginger can be purchased in grocery stores, and ginger supplements can be bought online.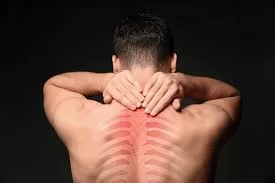 Curcumin
Curcumin, the primary component of turmeric, has been shown to have anti-inflammatory properties, which may be beneficial in the treatment of inflammatory disorders such as arthritis and Alzheimer's disease. There are dietary supplements containing turmeric and curcumin that may be bought online.
Cannabis
Cannabis contains a cannabinoid known as cannabichromene, which may have anti-inflammatory effects. People ought to first determine whether or not cannabis and items derived from cannabis are permitted in their particular jurisdiction.
The Food and Drug Administration (FDA) has not given its blessing for the use of these herbs in therapeutic preparations. Always consult a medical professional before beginning the use of any herbal or another supplement.
Anti-inflammatory diet
There are certain meals that include nutrients that may assist in the reduction of inflammation. They are as follows:
Foods high in olive oil that are high in fiber
Tomatoes, as well as various nuts like walnuts and almonds
Vegetables with leafy greens, such as spinach and kale
Fruit, like blueberries and oranges, as well as fatty seafood such as salmon and mackerel.
According to Reliable Sources, persons who have high levels of CRP may be less likely to adhere to a diet like the Mediterranean diet, which is high in fresh items and beneficial oils.
The following are some things that could make inflammation worse:
Dishes that are deep fried.
Foods that have been heavily processed.
Foods and drinks that contain added sugar.
Red meat.
Unhealthy fats such as saturated and trans fats.
Foods that are rich in sodium.
It is not possible to control inflammation only through diet, but making the right food choices can help keep it from becoming much worse.
How exactly can one diagnose inflammation?
There is not a single diagnostic test that can be used to identify inflammation or the factors that generate it. Instead, in order to make a diagnosis, your physician may choose to do one of the following tests on you based on your symptoms:
Blood tests
There are a few different "markers" that can assist in making a diagnosis regarding inflammation in the body. On the other hand, these indicators are nonspecific, which means that elevated levels can indicate that something is wrong, but not necessarily what the problem is.
Electrophoresis of the proteins in serum (SPE)
According to trusted sources, SPE is the most effective method for confirming chronic inflammation. In order to determine whether or not there are any problems, it examines the levels of particular proteins in the liquid portion of the blood. Inflammation and other disorders can be indicated by abnormal levels of these proteins, whether they are too high or too low.
C-reactive protein (CRP)
The production of CRP is a normal process that takes place in the liver in response to inflammation. There are a number of inflammatory disorders that might lead to an elevated level of CRP in the blood of a patient.
The CRP level will be increased during both acute and chronic inflammation, hence this test is not useful for distinguishing between the two types of inflammation even if it detects inflammation quite well. The presence of high levels in conjunction with particular symptoms can assist your doctor in making a diagnosis.
The rate of sedimentation of erythrocytes (ESR)
In some circles, the ESR test is also referred to as the sedimentation rate test. This test measures inflammation in an indirect manner by monitoring the pace at which red blood cells sink to the bottom of a tube containing blood. The more rapidly they disappear, the greater the likelihood that you will experience inflammation.
Due to the fact that it does not contribute to isolating particular causes of inflammation, the ESR test is rarely used on its own. Instead, it can assist your doctor in recognizing the presence of inflammation in your body. Additionally, it might assist in the monitoring of your condition.
Plasma viscosity
The thickness of the blood is what this test measures. Plasma can become more viscous when there is inflammation or infection.
Additional blood tests
In the event that your physician suspects that the inflammation is brought on by bacteria or viruses, they may carry out additional specialized testing. In this scenario, your physician will be able to walk you through what to anticipate.
Additional diagnostic procedures
If you experience particular symptoms, such as persistent diarrhea or numbness on one side of your face, your physician may suggest an imaging test to evaluate certain areas of your body or brain. For example, chronic diarrhea or numbness on one side of your face. The most popular diagnostic tools are MRIs and X-rays.
Your physician may choose to undertake a technique that allows him or her to view within areas of the digestive tract in order to diagnose inflammatory gastrointestinal diseases. These tests may involve the following:
colonoscopy
sigmoidoscopy
upper endoscopy
Bottom line
Inflammation is a part of the process by which the immune system defends the body against dangerous agents such as bacteria and viruses. This defense mechanism is carried out during times of infection. In the short term, it has the potential to provide a service that is beneficial, despite the fact that it could also be uncomfortable.
On the other hand, persistent or long-term inflammation can not only cause but also result in a number of serious disorders that pose a potential threat to one's life.
High levels of CRP, which is a marker of an inflammatory immune response, can be found in people who have health conditions such as malignancies, rheumatoid arthritis, inflammatory bowel disease, medication responses, and other conditions.
The more that scientists learn about the role that inflammation plays in disease, the more likely it is that their discoveries will lead to the development of more effective treatments for a variety of diseases that do not currently have a cure, such as a type 1 diabetes.
The process of your body mending itself includes inflammation as a necessary step. Inflammatory cells will travel to the site of an injury or foreign body, such as bacteria, and cause this reaction.
If inflammatory cells remain for an extended period of time, this could result in chronic inflammation. Inflammation that persists over time can be a sign of a number of different diseases, including rheumatoid arthritis. Your healthcare professional may suggest medicine or management that you may perform at home. Eating foods that are known to lower inflammation and practicing stress management are both effective ways to accomplish this.
Disclaimer: The author's views are his or her own. The facts and opinions in the article have been taken from various articles and political commentaries available in the online media and Eastside Writers does not take any responsibility or obligation for them.
Note: Contact our Writers at www.eastsidewriters.com for writing Blogs/Articles on any niche. We have experts in various domains from Technology to Finance and from Spirituality to Lifestyle and Entertainment.