I hope you enjoyed Part 1 of "World's Most Exotic Locations You Can't Miss On Your Next Vacation," which was published just a few days ago on the Eastside Writers Blog Basket. Your comments and enthusiasm have fueled my desire to compile Part 2 of the World's plethora of most exciting and exotic destinations that the universe has bestowed upon us as a bounty of nature.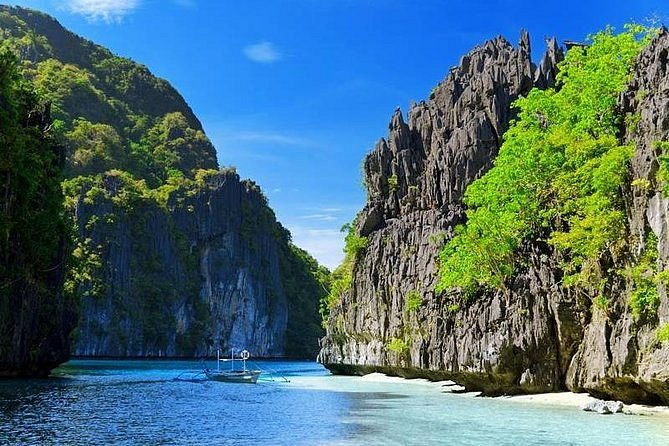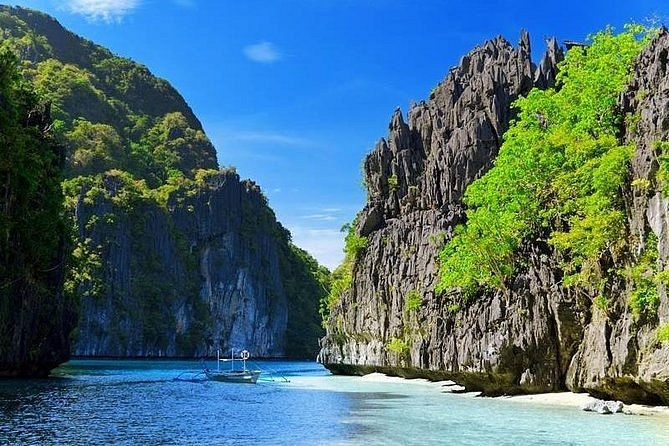 Everyone needs time to exhale and enjoy themselves, and travelling appears to do the trick for almost everyone. The world is brimming with exotic destinations, each more thrilling than the last; however, there are some locations that you must visit at least once in your lifetime. If you're planning a vacation and want to venture beyond your usual destination, you've come to the right place.
We've added a few more of the world's most exotic destinations to visit before 2021 comes to an end! They are a far cry from your usual travels and will provide you with an unforgettable and cherishable vacation.
#8. Namibia's Sossusvlei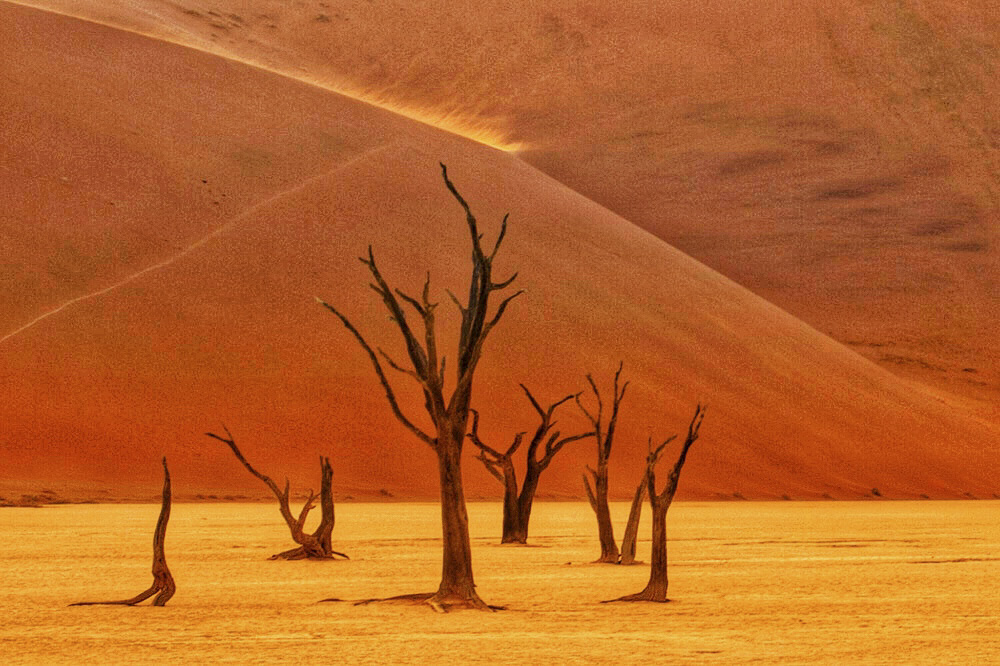 Did you know that the Sossusvlei area is home to seven endemic species? The dune lark, FitzSimons' burrowing skink, Grant's golden mole, dancing white lady spider, southern harvester termite, barking gecko, and Peringuey's (or sidewinding) adder all call this section of the desert home, as do chameleons, 200 (!) different species of beetles, and our very own &BEYOND namesake, a tiny and extremely rare gecko called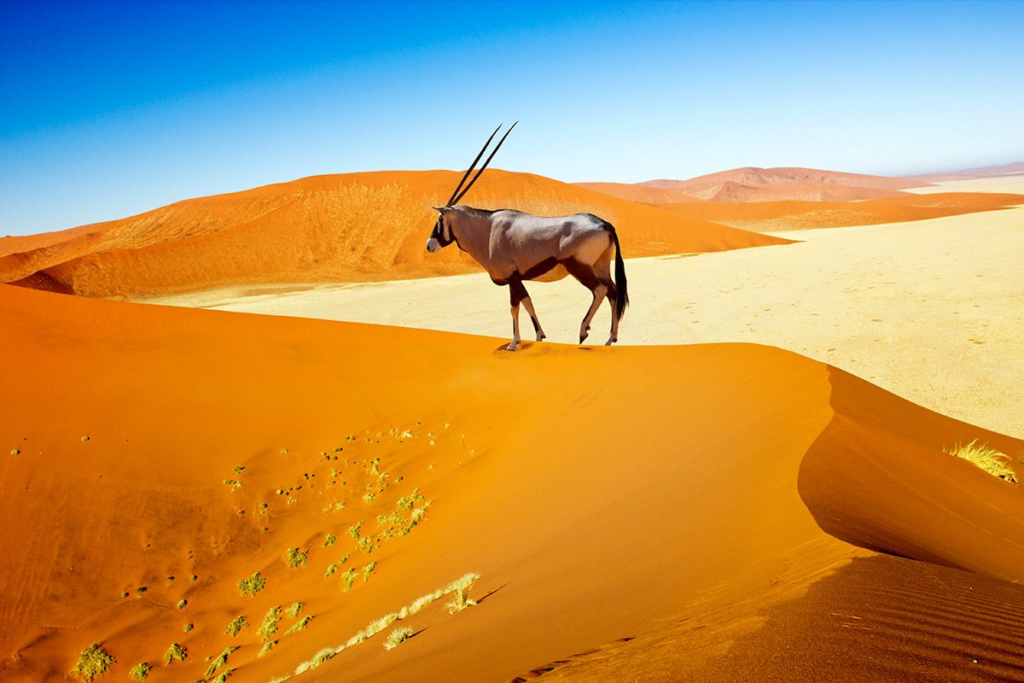 Namibia's most popular attraction is one of the best places to experience the Namib Desert's serene beauty: that quintessential landscape of undulating burnt orange and apricot-coloured dunes towering above the desert floor that has been immortalised on a thousand postcards and posters. Although Sossusvlei is a salt and clay pan surrounded by sand dunes in central Namibia, the name has come to encompass the surrounding area, which includes additional pans and dunes.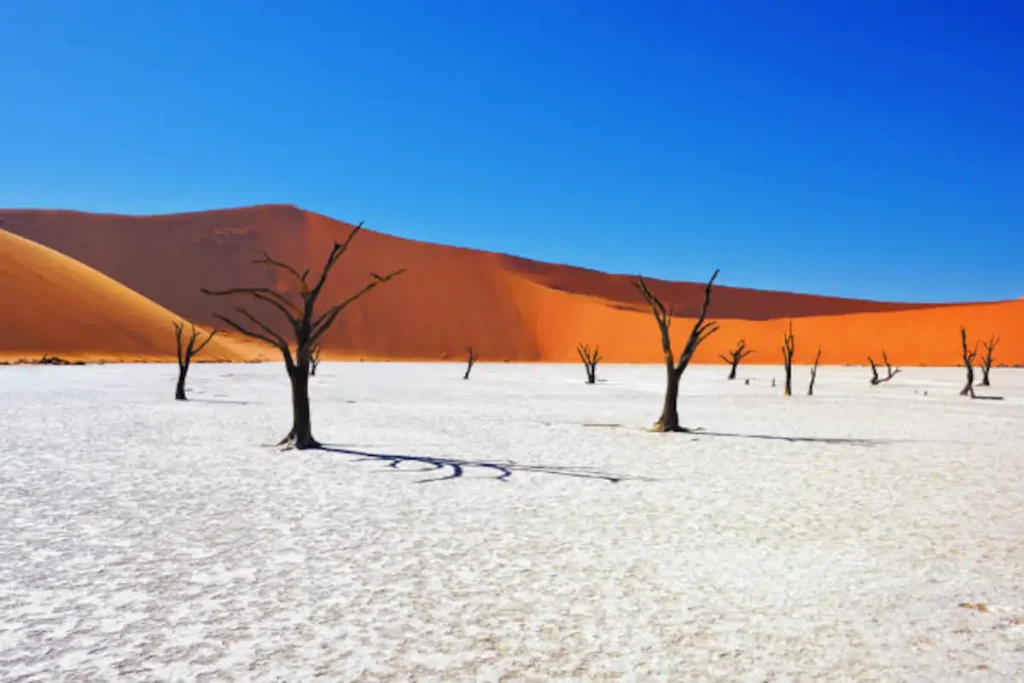 Sossusvlei is the only point of call in the Namib-Naukluft National Park for many visitors to Namibia, due to its ease of access and accessibility even in a 2WD vehicle, and it offers a wonderful taste of the vast, largely untouched wilderness. Despite being the most visited tourist destination in the country, the magic of Sossusvlei lies in how remote and isolated you can feel, even on a busy day, when you're perched atop your own massive dune and all you can see is sand and sky all the way to the horizon.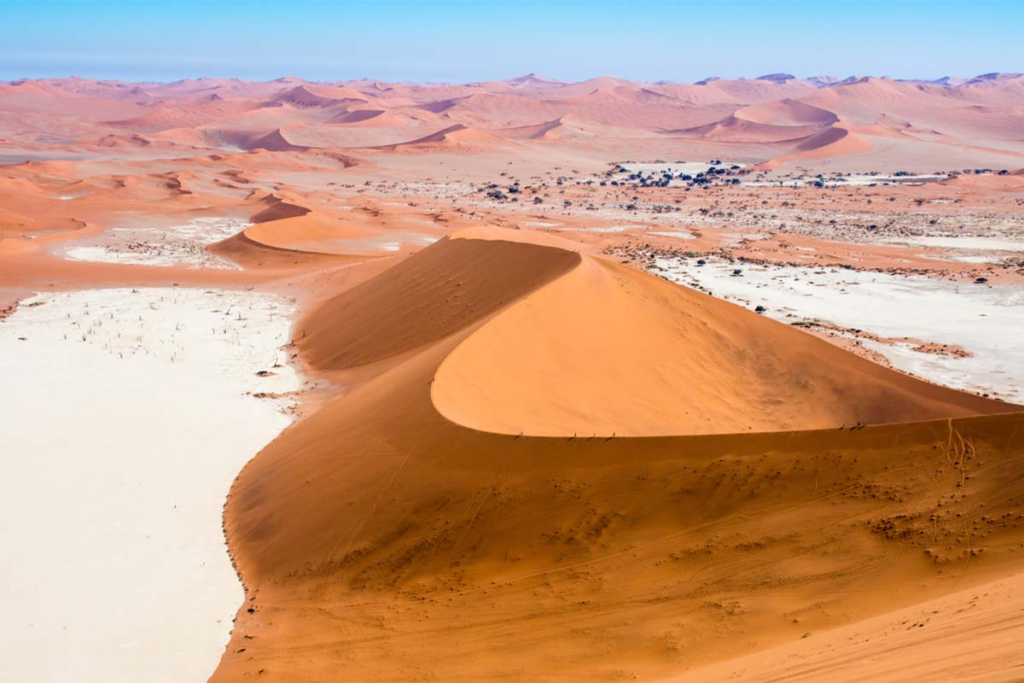 This region of Namibia's desert is a visual feast of incredible sand dunes and clay pans that stretch as far as the eye can see. Sossusvlei is one of the world's most exotic locations, with surreal dead acacia trees juxtaposed against the pans' salty floor and ever-changing dunes that flow with the Earth.
Deadvlei, another clay pan adjacent to Sossusvlei, is an even more photogenic location. Surrounded by soaring terracotta sand dunes, the blinding white pan is dotted with the blackened skeletons of 900-year-old petrified trees against a brilliant blue sky: a scene so surreal that it's difficult to believe it's real. It's easy to see why this is one of the most photographed locations in Namibia.
Sossusvlei is surrounded on all sides by sand dunes: these are the world's tallest dunes, and climbing them is a must-do activity during any visit to Namibia. Some are well-known, such as the 170-metre-tall Dune 45, which is one of the most climbed dunes due to its proximity to the road 45 kilometres from Sesriem, and Big Daddy, which towers 350 metres above Deadvlei, but if you want to find your own sandy spot away from other travellers, simply pick a slope and climb to the top for stupendous views over an endless sea of dunes.
#9. Fiji's Taveuni Island
Taveuni Island is Fiji's third largest island. It is located in the South Pacific Ocean. The island is 168 square miles in size (435 square km). It is located southeast of Vanua Levu and was discovered in 1643 by the Dutch navigator Abel Janszoon Tasman. It was formed by volcanic activity and is characterised by a central mountain ridge that culminates in Uluinggalau (4,072 feet [1,241 metres]).
On the western coast, the principal village is Somosomo. Taveuni is dubbed "Fiji's garden island" due to its lush vegetation, which includes several species that are unique to the island. On the eastern side, Bouma National Heritage Park is home to pristine rainforest and three 65-foot (20-metre) waterfalls. The primary product is copra.
The island has grown in popularity as a tourist destination, and a number of resorts have been constructed since the late twentieth century. At the northern end of the island, there is an airstrip. The majority of residents are Melanesian. Taveuni, formerly Somosomo, is Fiji's third-largest island and is frequently regarded as the most beautiful. It is volcanic in origin and rises to a height of more than 1,000 metres along a backbone ridge, with a high-altitude lake at its heart that pours water to the west.
Taveuni, Fiji's fourth largest island, is a priceless jewel in the country's crown of islands. Aptly named "The Garden Island of Fiji," it pays homage to Mother Nature and her unmatched capacity for beauty and perfection. The island's lush tropical rainforests and cascading waterfalls provide an ideal habitat for an abundance of indigenous flora and fauna. The Bouma National Heritage Park, the Lavena Coastal Walk, and the Tavoro Waterfalls are all popular land attractions.
Taveuni is surrounded by stunning coral reefs that are home to some of the best dive sites in the world. The Great White Wall, one of the South Pacific's most famous dive sites, is a sunken reef of soft white coral that begins at a depth of fifteen metres. Additionally, the magnificent Rainbow Reef is popular due to its vibrantly coloured soft coral. Apart from the barrier reef, this popular area in Fiji is also home to the nearby islands of Qamea, Laucala, and Matangi.
Qamea, a rugged island located just off the coast of Taveuni, is a small island with a ten-kilometer perimeter. Despite its diminutive size, it is a magnificent sight, with steep mountains and deep valleys covered in lush green vegetation. The island of Laucala is adjacent to Qamea and is a small private location that is home to the exclusive Laucala Island Resort. The resort is strongly committed to nature and Fijian traditions, growing its own organic fruits and vegetables and raising its own cattle and chickens.
Matangi is surrounded by pristine tropical rainforest, dark volcanic rock, white sand beaches, and crystal clear waters, all of which surround a coral reef teeming with marine life. Horseshoe Bay on the island, which was featured in Patricia Schultz's book "1,000 Places To See Before You Die," is a haven for honeymooners and romantic travellers. The island is also a birdwatcher's paradise, with a variety of species ranging from common chickens to the more exotic kula lorikeets, red-breasted musk parrots, honeyeaters, silk tail goshawks, fantails, and orange-breasted doves.
#10. Maui, Hawaii
With a legendary surf scene and more than 120 miles of golden crescent beaches, Hawaii has something for everyone. Maui, dubbed "the Valley Isle," is a popular destination due to its misty peaks, breathtaking sunsets, and bamboo forests. Relax on Kaanapali Beach or visit Kaihalulu to see the red sands – it's a beach unlike any other in the world.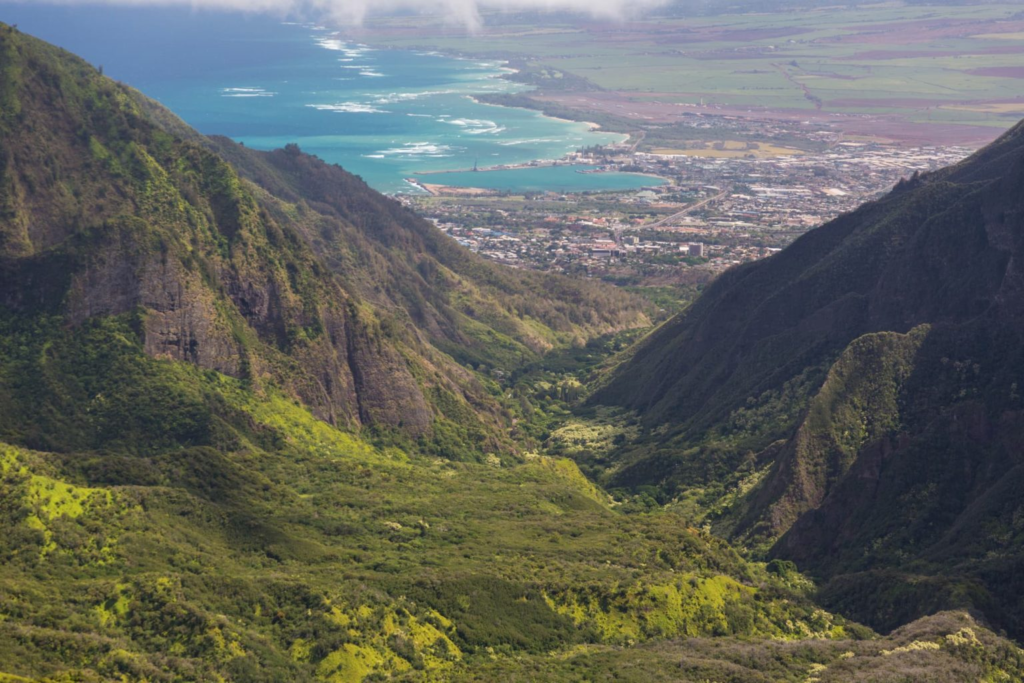 Maui, also known as "The Valley Isle," is Hawaii's second-largest island. The exotic island is renowned for its world-famous beaches, sacred Iao Valley, views of migrating humpback whales (during the winter months), farm-to-table cuisine, and spectacular sunrises and sunsets from Haleakala. It's unsurprising that Maui has been voted "Best Island in the United States" for more than two decades by Condé Nast Traveler readers. Explore Maui's regions and all that this island has to offer.
Maui has long been a favourite destination for visitors because it embodies everything that people associate with Hawaii: a stunning combination of beaches, volcanoes, palm trees, and tropical agriculture. It is the second-largest island in the chain, derives much of its appeal from its natural landscape and biodiversity, which includes two massive volcanoes, whale watching and marine ecosystems, as well as remote, undeveloped areas such as Hana.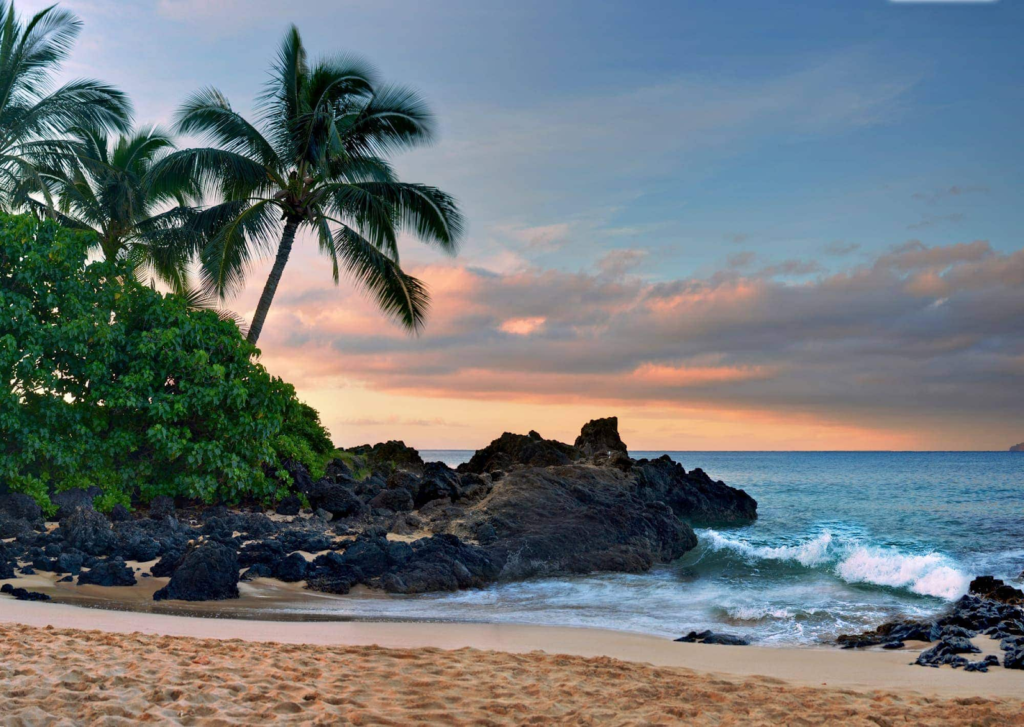 This island is a hybrid of Oahu and the Big Island, striking a balance between the cultural, culinary, hotel, and outdoor offerings. It lacks the late-night bustle of Honolulu – which many regards as a positive – but makes up for it with an array of small, scattered beach towns offering a diverse array of food, drink lodging, and entertainment options. It is not as large or as varied in terrain as the Big Island, but its infamous 10,000-foot volcano, Haleakala, contains more than a single visit could possibly cover.
Accessing Maui's east side is one of the most significant pilgrimages in the Hawaiian Islands. Maui's east side is a world away from the bustling streets of Lahaina, with its expansive rainforest, cascading waterfalls, farm stands, and small communities. Hana, the east side's main hub, is by no means a secret but thanks to the dedication of residents, it has remained an authentic, rich with natural fauna and truly exotic local place that reminds one of "old Hawaii."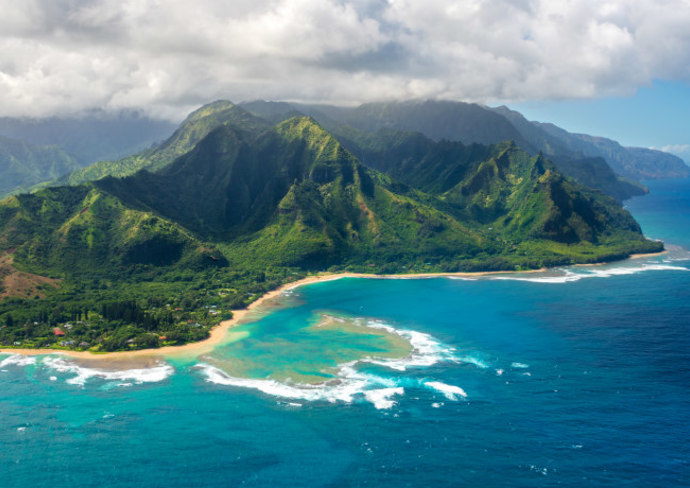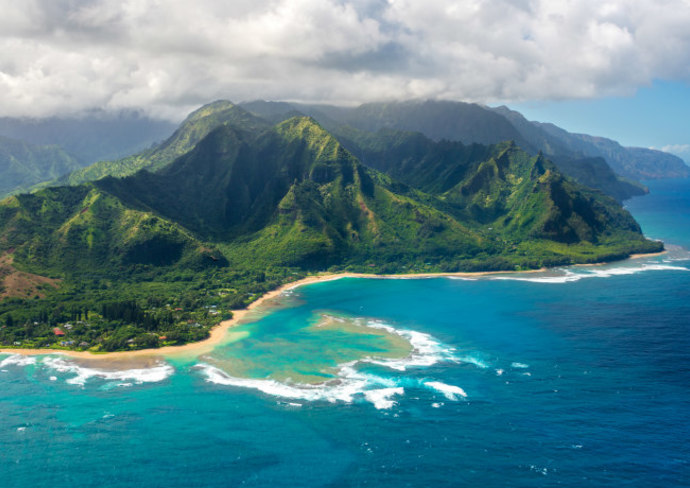 Maui's eastern side is an adventurer's paradise. Apart from less-visited beach parks such as Wainapanapa State Park (black sand) and Koki Beach Park (red sand), there are numerous other outdoor activities to enjoy, such as the Kipahulu section of Haleakala National Park, Wailua Falls, the Pipiwai Trail (bamboo forest), and the Pools of Oheo.
When people refer to Maui's North Shore, they are referring to the area surrounding Paia. Although the town has expanded in recent years to accommodate modern tourism, it has retained much of its old, hippie, relaxed vibe. Take a stroll through its downtown district to appreciate the pastel colours, small boutique shops, and bohemian surf culture.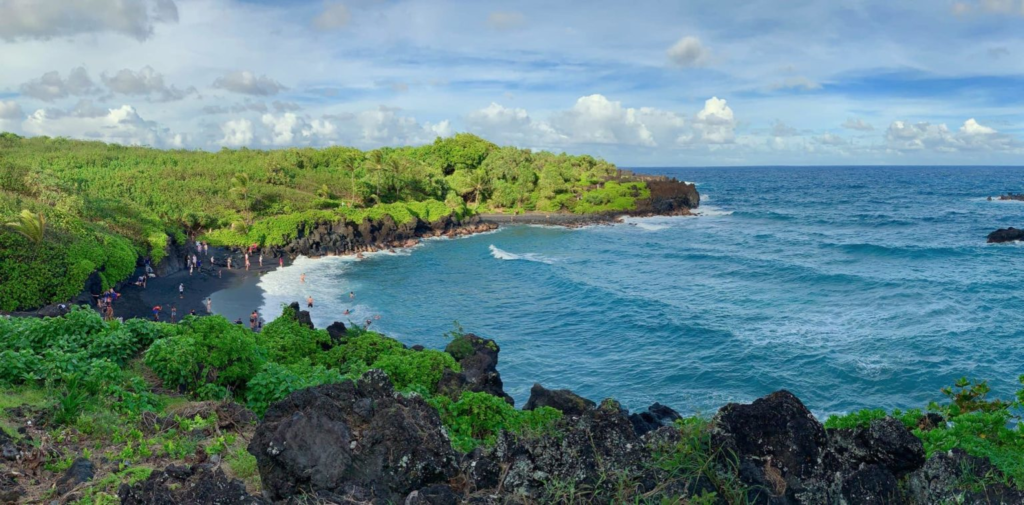 Paia's local beach is the white-sand Baldwin Beach, while Hookipa is renowned for its surfing, turtles, and cliffside views. You've come to the right place if you enjoy seafood. Paia Fish Market, a local favourite, is famous for its seafood plate lunches, and Mama's Fishhouse, located nearby, is considered one of Maui's best restaurants.
One of Maui's most distinctive sections is the collection of "up-country" communities found on the slopes of Haleakala below its summit – that is, the belt of small farms that stretches along the volcano's hillsides. For example, the town of Kula is an excellent location for a farm tour (lavender, coffee, pineapple, and protea), a distillery visit, and a winery visit. The exotic views from this part of the island are unmatched, and it provides a unique perspective and way of life in Hawaii. At these elevations, temperatures can be cooler, so bring appropriate clothing.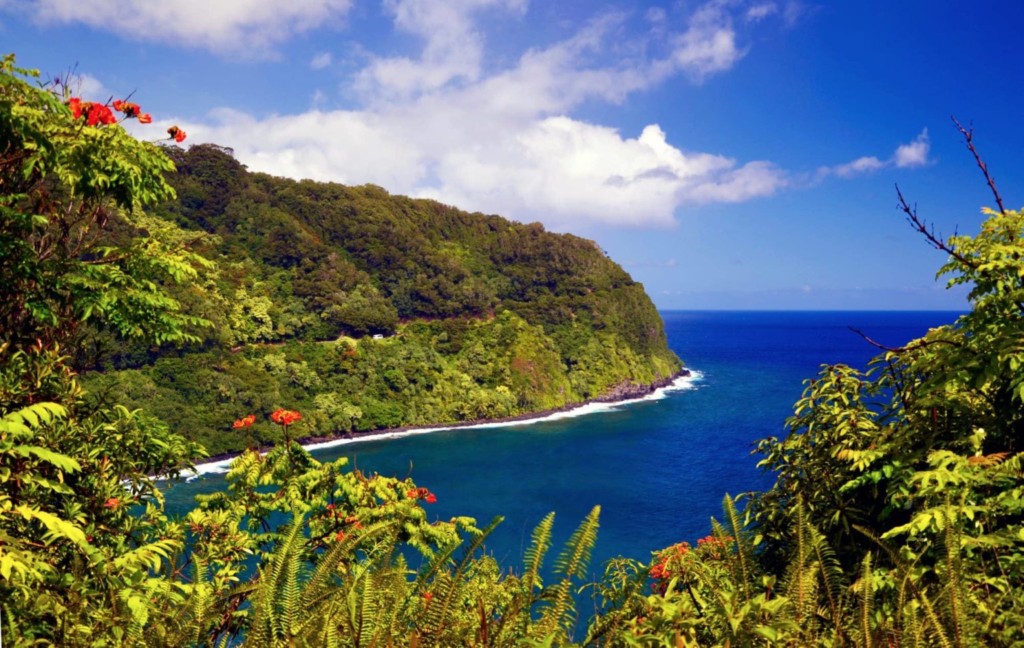 Today, numerous museums and cultural institutions preserve segments of this history. Visit the Lahaina Heritage Museum (Hawaiian history), the Baldwin Museum (missionary history), the Wo Hing Museum (Chinese immigration), and Banyan Tree Court Park, which is home to one of the largest banyan trees in the United States, spanning nearly two acres with 16 trunks and more than 300 years old.
#11. Machu Picchu,
"I know of no other place on Earth that compares to it for the variety of its charms and the strength of its spell," said Hiram Bingham, the American explorer who rediscovered the citadel of Machu Picchu in 1911. And now, this Modern World Wonder is one of the most popular tourist destinations in America.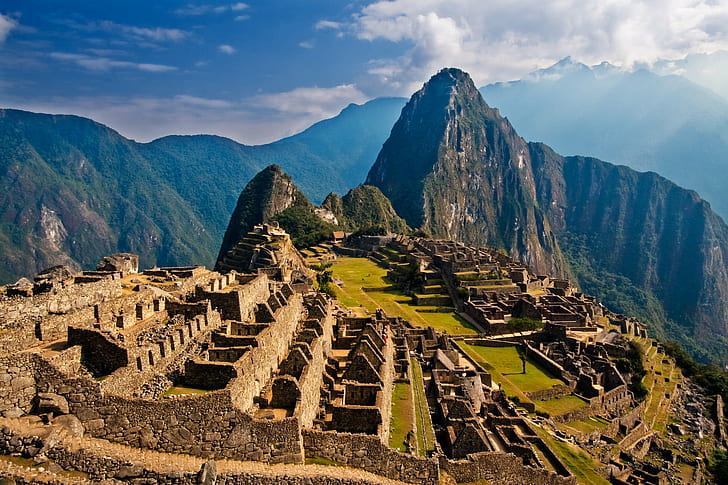 Located atop a mountain in the heart of a tropical forest, it is considered Peru's premier tourist attraction. This exotic historic sanctuary captivates tourists not only for its stunning architectural beauty but also for its significant historical and cultural legacy, which has earned it worldwide recognition and admiration.
It is probably the most amazing architectural structure of the Inca Empire, having been declared a Cultural and Natural Heritage of Humanity by UNESCO in 1983. This citadel is comprised of temples, palaces, terraces, monuments, complexes, and walls, as well as water channels constructed entirely of large blocks of stone, demonstrating the Inca civilization's great wisdom.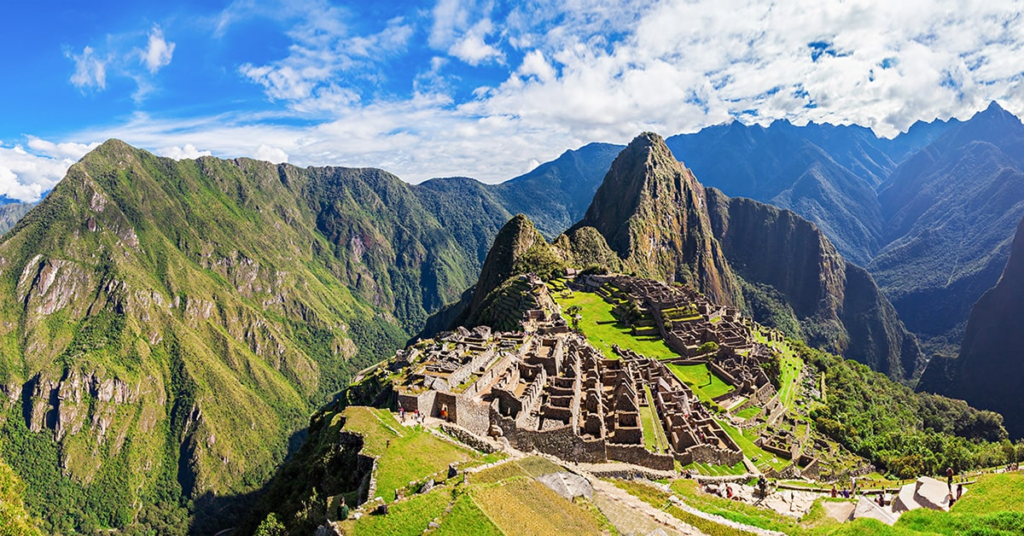 Machu Picchu, which is surrounded by forests in the province of Urubamba (Cusco), receives approximately 1.5 million visitors each year. It covers an area of over 30,000 hectares and is home to a diverse range of flora and fauna, as well as wooded areas, steep mountains, and snow-capped peaks. For more information on the worlds best Hill stations, you may read our blog at www.eastsidewriters.com
On a tour of the sanctuary, one is treated to some of the most fascinating and incredible sights. Each with its own distinct history and significance, but all with exceptional architectural beauty and exotic fineness.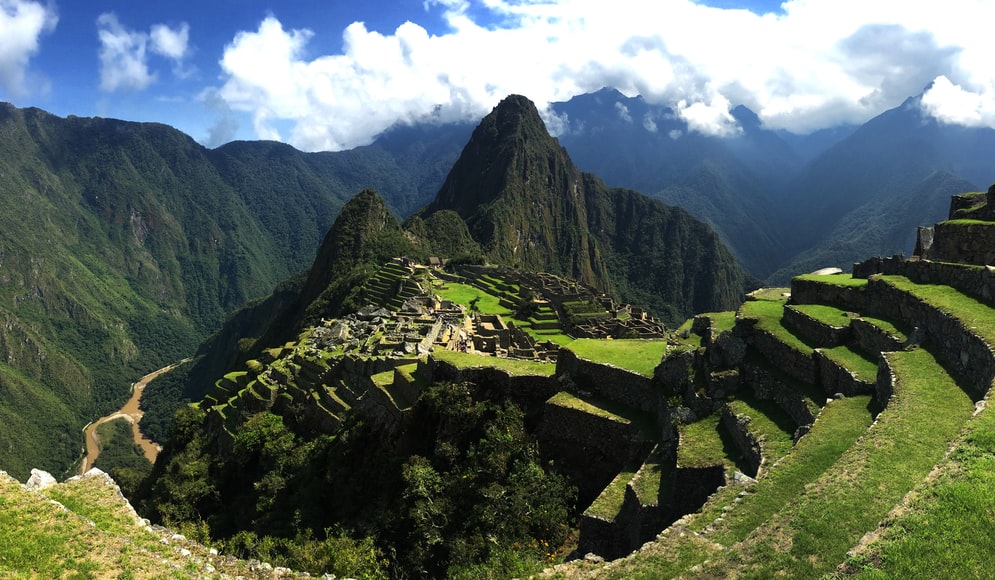 Within the citadel, there are approximately 196 tourist attractions, including archaeological complexes, squares, temples, water fountains, monuments, and residences, all of which are inextricably linked to one another and to the natural environment.
When touring Machu Picchu, you will notice two distinct sectors separated by a 400-meter-long wall: one oriented toward agricultural purposes and the other toward urban purposes. Terraces or platforms were used to cultivate a variety of foods in the agricultural area. Very close to this area, there are a few small houses that may have been used as farmer's dwellings.
On the other hand, the urban area contains the Royal Residence, the city's finest, most expansive, exotic and best-distributed residence; the Plaza Sagrada, the city's primary ceremonial site; the Intihuatana Pyramid, which houses the city's great solar clock; the Grupo de las Tres Portadas, a group of buildings comprised of three large portals; and the Grupo del Cóndor, which includes temples.
Not everything in this sanctuary is rooted in history and culture. Machu Picchu is home to diverse and exotic flora and fauna. This is due to its location: between the Andes and the Peruvian Amazon, which allows for the development of a diverse range of species. Additionally, it is crossed by the Urubamba River from east to west.
This natural area is home to a variety of species, including the Andean fox, puma, vizcacha, spectacled bear, and white-tailed deer. Additionally, there are over 420 species of birds, including the cock of the rocks and the Andean condor which adds to its exotic and serene atmosphere. Additionally, Machu Picchu is home to approximately 377 species of butterflies, 15 species of amphibians, and 25 species of reptiles, nine of which are lizards and sixteen of which are snakes.
This modern marvel spans more than 30,000 hectares and includes forested areas, steep mountains, peaks, and snow-capped mountains. Along with alder, white cedar, husk, yanay, and laurel trees; as well as unca, queue, and t'asta forests.
Machu Picchu,remains incomplete without the Orchid Paradise. The flowers here deserve special mention, as 370 varieties have been registered in Machu Picchu, accounting for approximately 20% of the species identified in Peru. Orchids are found throughout the sanctuary's routes and paths, as well as in a natural reserve near the Vilcanota river. According to the American Orchid Society, this is the world's largest collection of native orchids.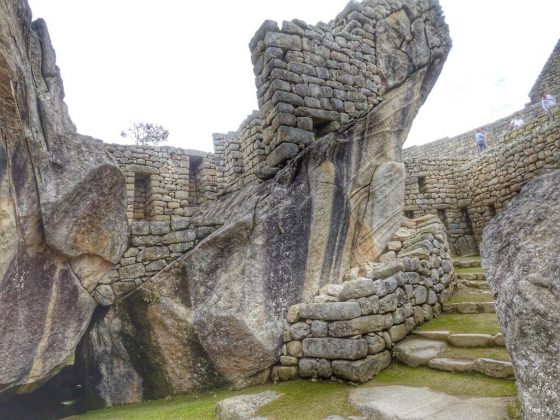 Few of Machu Picchu's white granite structures feature as refined stonework as those in Cuzco, but several do. The Sacred Rock, also known as the Temple of the Sun, is located in the ruin's southern section (it was called the Mausoleum by Bingham). It is centred on an angled rock mass with a small grotto; cut stone walls conceal some of the irregularities. The Military Tower is a horseshoe-shaped enclosure that rises above the rock.
The temple district, also known as the Acropolis, is located in the western part of Machu Picchu. The Temple of the Three Windows is a 35-foot (10.6-metre) long and 14-foot (4.2-metre) wide hall with three trapezoidal windows on one wall (the largest known in Inca architecture). It is located near the Main Plaza's southwestern corner. Additionally, near the Main Plaza is the Intihuatana (Sun's Hitchpost), a uniquely preserved ceremonial sundial comprised of a wide pillar and pedestal carved as a single unit and standing 6 feet (1.8 metres) tall. This feature was damaged in 2000 while a beer commercial was being filmed. The Princess's Palace is a two-story structure with intricate stonework that was most likely home to an Inca noble.
The Inca Palace is a series of rooms connected by niched walls and a courtyard. Another path leads from Machu Picchu to the famous Inca Bridge, a rope structure that spans the Urubamba River. Numerous other ruined cities were built in the region, including one atop the dark peak of Huayna Picchu, which is accessible via a lengthy, precipitous stairway and trail; Machu Picchu is only the most extensively excavated of these.
#12. Canary Islands, Fuerteventura
If you're looking for exotic destinations that are relatively easy to reach, this is the one for you! Fuerteventura, with its deserted beaches, crystal-clear water, and hippy vibe, maybe the most interesting island in the Canaries. Consistent trade winds make it an ideal location for watersports. Alternatively, if you're after an all-over tan, join the naturists who flock to the area's famed nudist beaches. For more information on the worlds best beaches, you may read our blog at www.eastsidewriters.com
With its gentle charm, untouched natural spaces, and decidedly mellow vibe, remote El Hierro defies all Canary Islands stereotypes of "fly-and-flop." The archipelago's second-smallest and the westernmost island was designated a Unesco Geopark in 2014 (60 per cent of it is under strict protection) and is accelerating its transition to 100% renewable energy.
Add to that breathtaking volcanoscapes, world-class diving and water sports, wonderful hiking, and down-to-earth island-fired cuisine, and this remote Spanish outpost becomes a joy to explore. It is probably the most amazing architectural structure of the Inca Empire, having been declared a Cultural and Natural Heritage of Humanity by UNESCO in 1983. This citadel is comprised of temples, palaces, terraces, monuments, complexes, and walls, as well as water channels constructed entirely of large blocks of stone, demonstrating the Inca civilization's great wisdom.
The vast, rural, and largely uninhabited volcanic landscapes of El Hierro are mesmerising in their beauty and variety. The exotic southern hillsides are carpeted with bottle-green pines; spring flowers bloom on the central plateau; the island's eerily beautiful western tip is dotted with wind-sculpted juniper trees, and the coastline is dominated by jagged cliffs.
However, El Hierro's most spectacular natural feature is the amphitheatre-like El Golfo depression, which was formed 50,000 years ago by an earthquake; it is best viewed today from the Mirador de la Pea, which was designed in 1989 by Lanzarote architect César Manrique.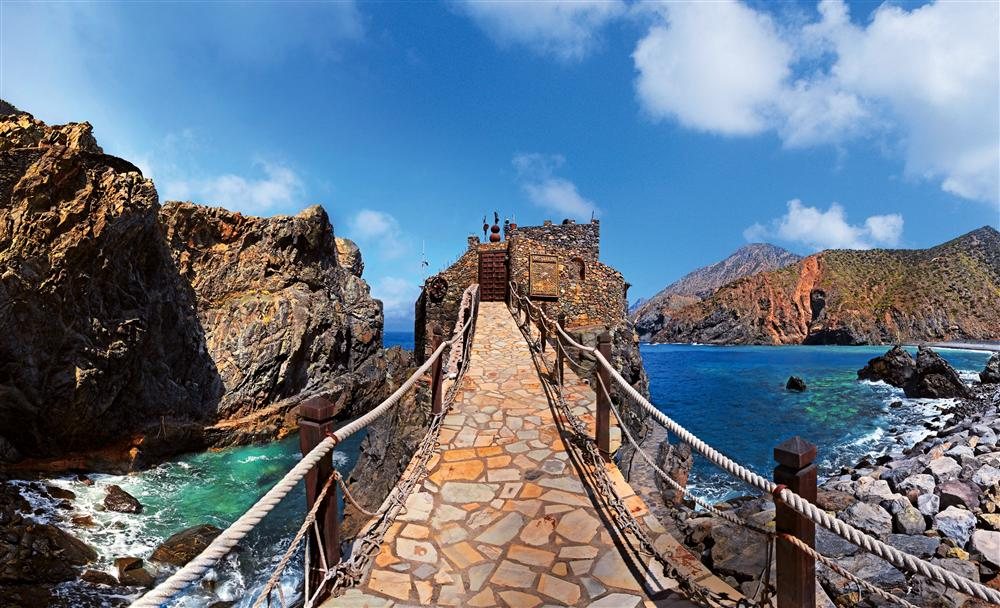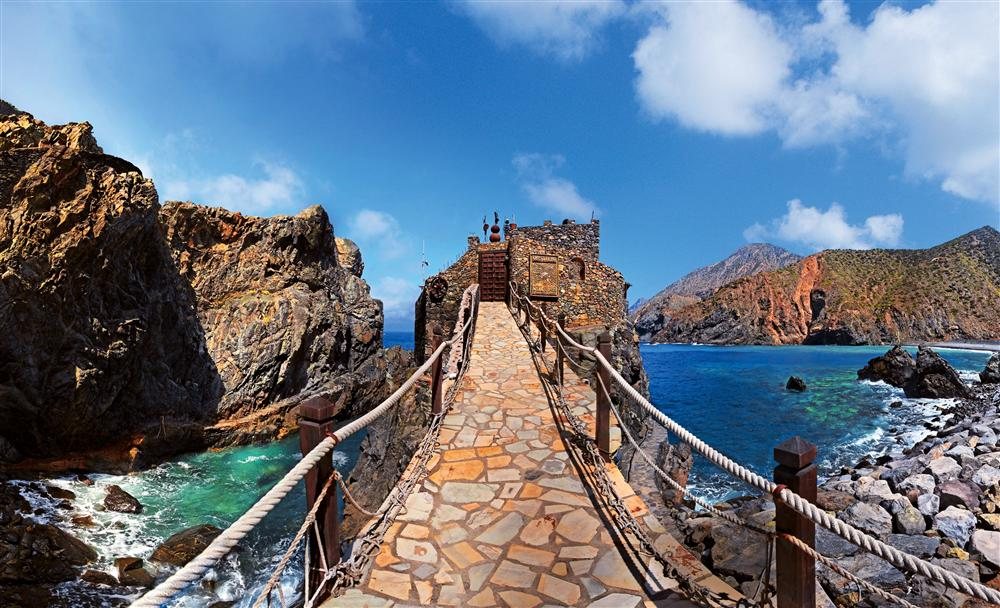 There are whispers of El Hierro's long history throughout the island, which dates back 1.2 million years – it is the youngest Canary Island. Locate the remote 18th-century chapel dedicated to the island's patron saint, the Orchilla lighthouse on Spain's southwest tip (previously Meridiano Cero), the once-sacred Garoé tree, and the intriguing petroglyphs etched into lava flows at El Julan by the Bimbaches (El Hierro's original inhabitants).
Off the coast of southern El Hierro, the warm, tranquil Mar de las Calmas marine reserve conceals some of Europe's most rewarding and exotic dive sites (best month: October). The main dive centre is located in the sunny fishing village of La Restinga, where reputable outfitters such as Green Shark, El Hierro Taxi Diver, and Arrecifal offer day trips, night dives, and PADI, ESA, and SSI courses. Divers can expect to see manta rays, dolphins, turtles, whale sharks, and an array of fish and coral.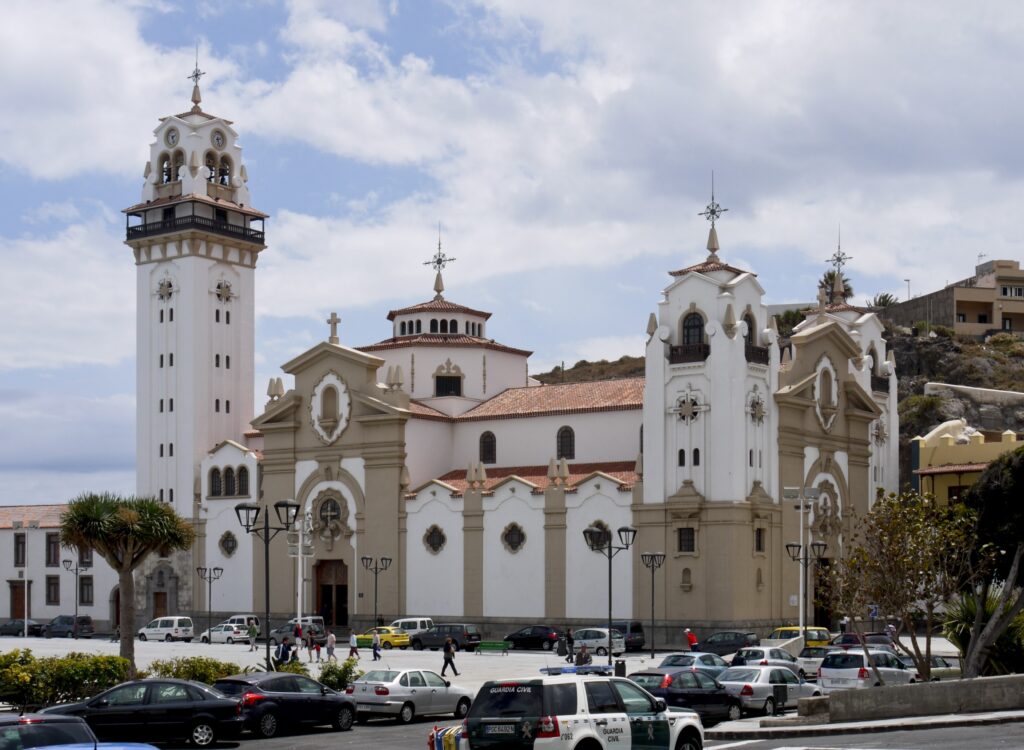 Additionally, there are excellent hiking trails – through fairy-tale laurisilva forests (try the elevated Camino de la Llana), along craggy coastlines (the view-filled walk between Las Puntas and La Maceta ends at a natural pool), and across spine-tinglingly sheer cliffs (the challenging Camino de Jinama climbs El Golfo's cascading cliff face). Alternatively, walk the 27-kilometer Camino de la Virgen pilgrimage trail.
You can go kayaking, paddleboarding, snorkelling, cycling, yoga, and even paragliding, or take a dip in one of the sparkling sapphire sea pools: La Maceta, Charco de los Sargos, and Charco Azul in El Golfo, or Cala de Tacorón near La Restinga. When the beach calls, make your way to the sandy blonde Playa de las Arenas Blancas or the red-sand Playa del Verodal, both of which are tucked away in far western El Hierro.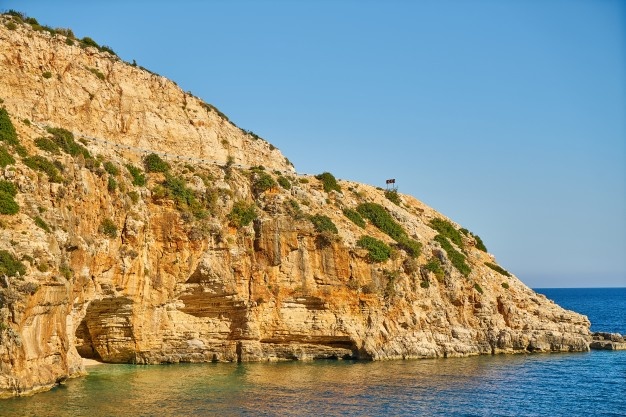 Meanwhile, El Hierro's wine scene has exploded in recent years. Small-scale vineyards cultivate ancient grape varieties such as verijadiego, listán, baboso, and negramuelle on steeply sloping hillsides and mineral-rich volcanic soils. As a result? Delicate rosés, young reds, and a variety of whites are available.
# 13. Cambodia, Koh Rong Samloem
This paradise island off Cambodia's southern coast is one of the most exotic travel destinations in the Gulf of Thailand. It is in stark contrast to the tourist town of Sihanoukville (from which the ferry departs), as there is no traffic and little development, save for a few rustic beach huts. Swim at night with bioluminescent plankton off M'Pei Bay, take a rainforest hike, or relax in a hammock on Saracen Bay with a coconut.
Cambodia takes pride in its scattering of tropical islands off the coast of Sihanoukville. These remote and undeveloped pockets of tropical paradise are just a short boat ride from the coastal town of Sihanoukville, with the most popular being Koh Rong and Koh Rong Samloem. Koh Rong Samloem is Koh Rong's stunning sister island, located just off the coast of Sihanoukville, Cambodia. It's a tranquil, relaxing destination surrounded by breathtaking scenery – pristine white beaches, turquoise ocean waters, and a tropical jungle wilderness. A true 'island paradise,' as it is frequently referred to by tourists.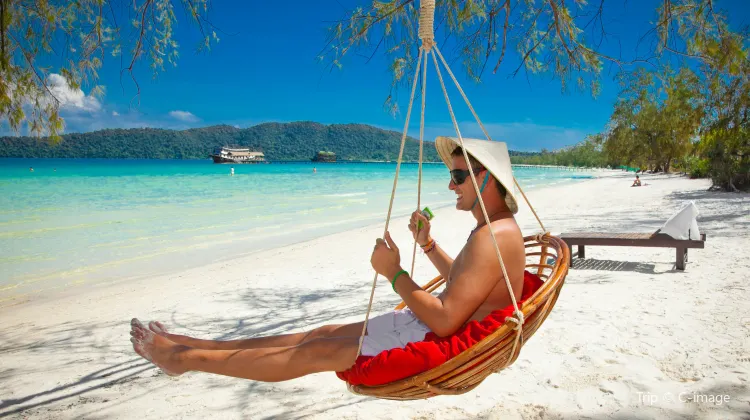 On Koh Rong, there are numerous spectacular tourist attractions. With numerous hotels, bars, and nightclubs, the main tourist beach (Koh Touch) creates a vibrant party atmosphere. The quieter, less crowded beaches (for example, Long Set Beach, Lonely Beach, and Palm Beach) provide a more relaxing atmosphere along with the exotic warness of the mother earth.
On Koh Rong Samloem, there are two local villages: M'Pai Bay (in the north) and Koh Rong Samloem Phumi Kang Khnong (in the south). Additionally, there is a small hamlet in the southwest (referred to as Phumi Kang Krau, which translates as 'Village on the outskirts). The majority of indigenous people survive through fishing (70 per cent) and small-scale crop cultivation (30 per cent). We meant exactly what we said when we said Cambodia's islands remain undeveloped.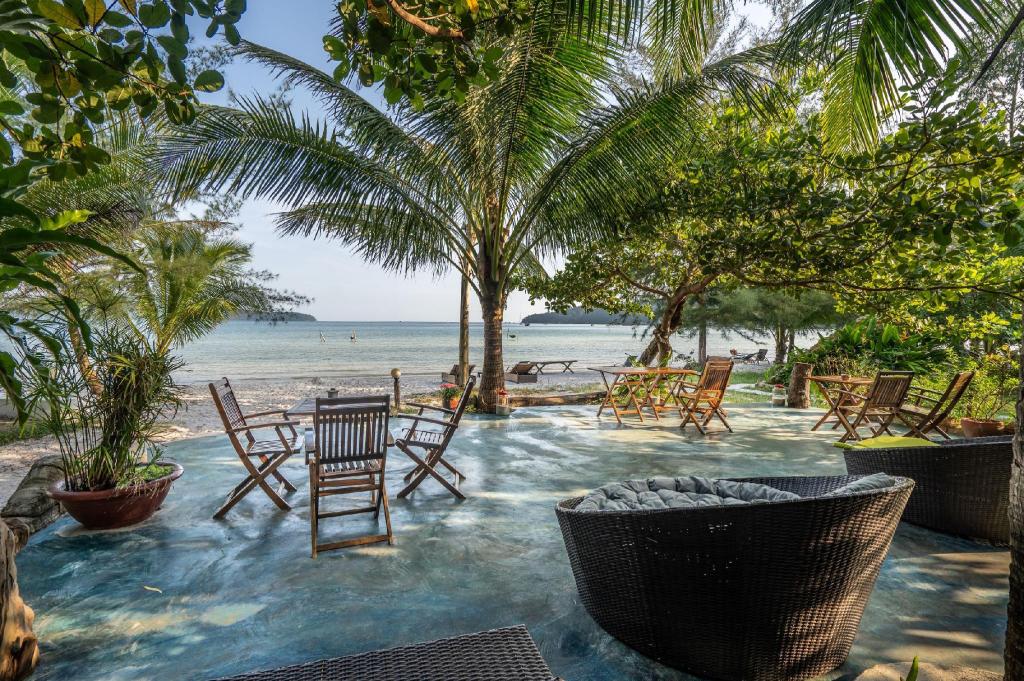 Until a few years ago, Koh Rong Samloem lacked electricity, accommodation consisted of a few huts scattered across isolated sands, and WiFi was strictly prohibited. While the island's lodging, drinking, and dining options have improved, relaxing on the beach remains the primary reason most visitors visit. There are plenty of breath-taking powder-white sands and clear turquoise waters here, with barely a soul in sight, so find a secluded spot and enjoy lazing in the sun or splashing in the sea. Truly splendid and exotic.
Koh Rong Samloem's crystal-clear waters make it an ideal location for snorkelling. With excellent visibility all around the island, the waters are beautiful, and snorkelling is an excellent way to explore the underwater world. Hire a mask and explore independently or join an organised boat tour that stops at several locations along Saracen Bay and Koh Koun, just off the coast of Samloem.
If snorkelling does not provide an adequate view of the sea life that inhabits the Gulf of Thailand, consider scuba diving. Cambodian Diving Group is based on the island, which means that diving can be arranged while you're there. Whether you're interested in earning your PADI certification or simply going for a light exploration, this is an excellent location to experience the depths near Samloem and its stunning coral and fish.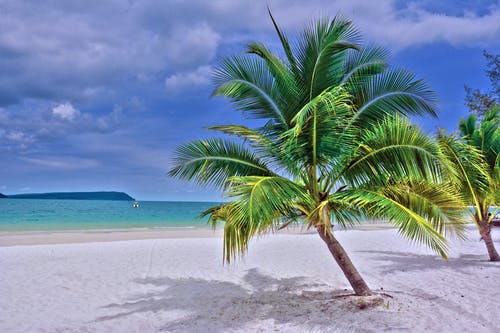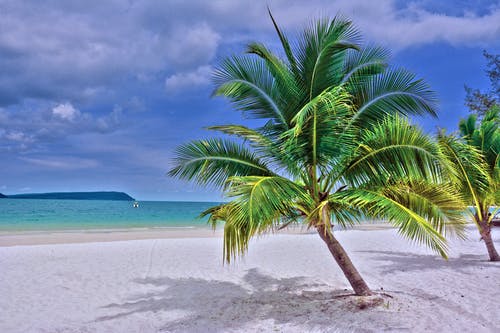 Rent a kayak from The Beach Resort and spend the day exploring the island's network of waterways in a leisurely and non-strengthening manner. If you're looking for a more action-packed kayaking experience, join an organised tour that visits a number of locations, including a rocky island, a fishing village, and the cave waterfall.
While the exotic Koh Rong Samloem is a small island, there is still a considerable distance to cover. What better mode of transportation to use than a bicycle? With lush jungle vegetation and paths leading to opposite beaches, mountain biking is an excellent way to experience Koh Rong Samloem's natural beauty and discover areas other than the main strip of beach huts on Saracen Bay. Trekking through the light jungle is a must-do activity while on Koh Rong Samloem if you want to fully appreciate nature's bounty, from the trees and plants to the largely untouched animals that outnumber human inhabitants here.
Numerous fishermen supplement their income by leading visitors on half-or full-day tours of the nearby islands, which is an excellent way to pass the time. Visit neighbouring Koh Rong, as well as nearby Koh Ta Kiev and Koh Thmei. Numerous guesthouses will also be able to arrange boat trips, as well as fishing. To stay true to the beach bum vibe, find a great spot on the island's western or northern coast – M'Pay Bay, Lazy Beach, or the appropriately named Sunset Beach are the best – grab a cocktail and relax as the sky transforms from day tonight.
Do nothing. Come on, this is a remote island; get into the mood by kicking back, relaxing, reading a book, dozing off, paddling in the sea, and finishing that sudoku. Whatever it is that you enjoy doing to unwind and recharge in idyllic surroundings, you can do it here.
#14. Australia's Whitsunday Islands
The Whitsunday Islands' brilliant white and blue hues have become an iconic exotic destination for travellers exploring Australia. It is located off the coast of Queensland and is home to the World Heritage-listed Great Barrier Reef – a diver's paradise. It's just as beautiful above the water, with hiking trails and secluded beaches. Between July and September, visitors can observe migrating humpback whales.
activities to choose from. Why not combine several unforgettable experiences into one by attempting to snorkel, raft, and bush walk all in the same day? This is the pinnacle of action-packed adventures.
The Whitsunday Islands may look spectacular from the ground, but the views from the air are entirely different. Take a scenic flight from Airlie Beach and take in bird's-eye views of the Whitsundays' dramatic seascapes and the Great Barrier Reef. Travellers can identify significant landmarks from above with the assistance of in-flight commentary.
The Whitsunday Islands are located in the Great Barrier Reef's heart. Get up close and personal with this natural wonder by snorkelling and diving the coral-filled stretch with flippers in hand. Alternatively, avoid getting wet entirely by flying over the natural beauty of a seaplane.
With a plethora of stunning sandy beaches to choose from, there is an island for everyone here. Families gravitate toward Hamilton Island due to the abundance of activities available, while the more adventurous may seek out uninhabited islands such as Hook Island. The beaches here are unmatched. Indeed, the Whitsundays are award-winning; Whitsunday Island is home to the iconic Whitehaven Beach, a seven-kilometre stretch of swirling silica sand dubbed the world's best.
The Whitsundays is an archipelago of 74 tropical islands located 55 kilometres (34 miles) off the coast of Queensland, adjacent to the Great Barrier Reef. Visitors from all over the world come to the Whitsundays to relax on the pure white sands of Whitehaven exotic Beach, take a seaplane ride over Heart Reef, and stay in world-class accommodation on luxury islands. Additionally, the clear, protected waters surrounding the island's secluded beaches and hidden bays are ideal for sailing, snorkelling, diving, and swimming.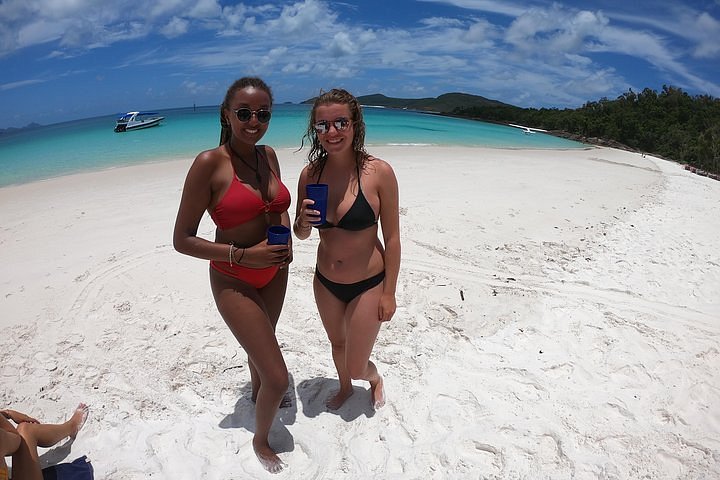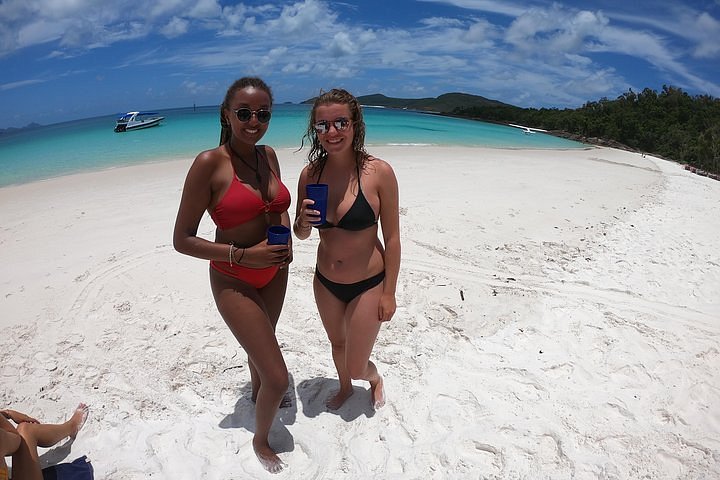 Airlie Beach, the tropical resort town and mainland hub of The Whitsundays, is ready to welcome you! The coastline is bounded on one side by the Great Barrier Reef and the Whitsunday Islands, which provide exotic breathtaking views of the Coral Sea, and on the other by the lush, rainforest-covered hills of Conway National Park.
Bowen is the northernmost jewel in The Whitsundays, located 45 minutes north of Airlie Beach on the shores of Edgecumbe Bay. This picturesque seaside town is a relaxed beachgoer's paradise, complete with award-winning palm-fringed beaches, picturesque bays, and a tropical climate. Bowen, which is largely unknown, offers a range of accommodation options, from backpackers and caravan parks to four-star absolute beachfront apartments.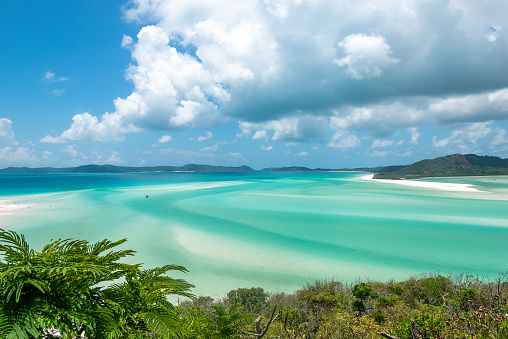 The exotic Collinsville is located in the Whitsundays, in the heart of the outback. It is only 85 kilometres west of Bowen. You'll pass through orchards and farmland teeming with wildlife on this scenic drive. Far enough from tourist hotspots to qualify as a country retreat, the tight-knit community always extends a friendly and warm welcome to its numerous visitors.
Proserpine, the Heart of Country Hospitality, is located just 20 minutes inland from Airlie Beach. The explorer George Dalrymple named it after Proserpina, the goddess of grain and harvest, in recognition of the region's fertile qualities. Cattle grazing and sugar cane have been the economic backbones of this region since the late 1800s.
Note: Contact our Writers at www.eastsidewriters.com for writing Blogs/Articles on any niche. We have experts in various domains from Technology to Finance and from Spirituality to Lifestyle and Entertainment.