What are the benefits of using a content writing service? Isn't it true that you require content for your website or blog in order to get more leads? Nobody wants content just because someone is willing to give it to them. You must solve a specific problem, and that problem is creating more business through leads and direct sales for every business.
Through online content, your potential customers learn about your brand and business, as well as your value proposition. Generic website material and ordinary blogs aren't enough to produce leads; you'll need high-quality, optimised content backed by a strong content marketing plan.
The Target Market
The vast majority of your target market is either one of the 2 billion individuals who buy products and services online (Statista) or one of the 81 percent of customers who visit a physical business after conducting a local online search (HubSpot).
In both circumstances, they start with a search engine like Google, and Google has complete control over what your target audience finds. To comply with Google's requirements, you'll need a search engine optimization (SEO) strategy that assures your website qualifies for high on SERP rankings.
Through online content, your potential customers learn about your brand and business, as well as your value proposition. Website material that is generic and
The importance of high-quality internet content as a ranking indication cannot be overstated. Your website can achieve higher SERP ranks by creating marketing content that is created with your target audience in mind. This form of content addresses your target audience's inquiries by using popular and precise search terms, often called keywords.
Effective lead generation requires an understanding of SEO fundamentals and marketing content. The higher your site ranks, the more probable it is that your target audience will find it and interact with it.
According to a 2021 Sistrix study, websites that rank first on Google receive an average click rate of 32 percent. It's simple to make money with a big potential return.
My content writing service can assist you in increasing direct sales and generating new leads for your company. This page is dedicated to discussing how I can assist you in generating more leads.
What exactly are leads?
Leads are a collection of persons who have expressed interest in your business via standard advertising and marketing. Your sales representative most likely called a prospect, who, rather than expressing complete disinterest, asked to be called again or for further information. This is someone who is open to more conversations and has a higher possibility of becoming a paying customer or client. He or she is what we call a lead.
Obtaining leads from your website
Your website can generate new leads in a variety of ways:
When someone visits your website and submits his or her e-mail address, he or she becomes a subscriber to your regular updates.
Someone comes to your blog and subscribes to your RSS feed in order to receive new content from you.
Someone comes to your blog and subscribes to your RSS feed in order to receive new content from you.
A visitor fills out your contact form and requests additional information.
A visitor calls you at a phone number posted on your website to express interest in your company.
On LinkedIn, Google Plus, Twitter, or Facebook, a visitor begins to follow you.
All of these acts are carried out by the visitor themselves, as you can see. You've given him or her a reason to come to your website and stay awhile. You are not deceiving anyone. You're simply giving him the knowledge he needs to make an informed decision. He or she wants to keep in touch with you or continue the conversation with you. He or she came to your website as a result of a lead.
How does my content writing service assist you in obtaining more leads?
You'll need high-quality content to attract visitors to your website. People will find you through a variety of channels, including search engines, links on other websites and blogs, and social media and social networking sites. If you've been reading my blog for a while, you already know that in order to do all of the above, you'll need new content on a regular basis. Let's do a short recap.
Search engines will account for a large portion of your visitors. Search engines are always on the lookout for new and high-quality information. Because they are constantly looking for new, updated material, rankings fluctuate. It's as if you write a fantastic blog post, and then the blog post takes a roller-coaster ride, sometimes high and yet on other times low.
It's as if you write a fantastic blog post that gets a lot of traffic from Google. Then someone else writes a blog article that is equally as good as or better than yours, and this blog post begins to rank higher than your link. As more individuals publish new material, your link falls further down the page, eventually landing on the second or third page, where only a few people look. You need new content on a regular basis to stay in the game.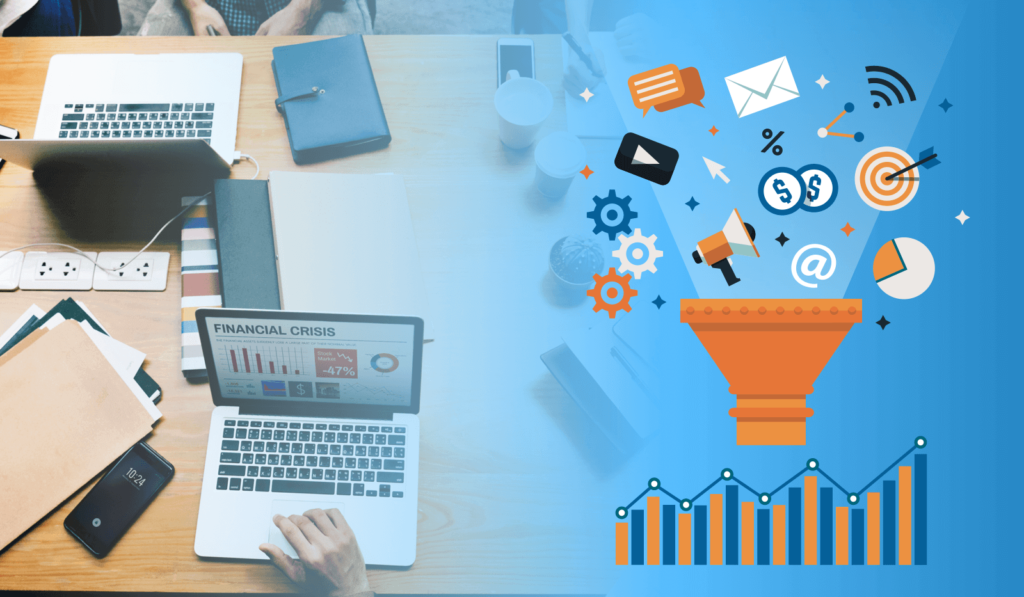 Be active and consistent
The more material you have, the more incoming links your blog and website will receive. This is due to the fact that the more topics you cover in your niche, the more reasons people will want to connect to you.
Let's say I'm looking for a blog article that discusses the massive impact of content authoring on SEO. You may have content on a variety of themes as a professional content writing agency, but nothing expressly for this. However, another website has addressed this issue, and I provide a link to it. So, what happens next? Despite being a great resource for a variety of content writing themes, you've missed out on a great link-building opportunity.
The same may be said for your social media and networking accounts. I'm not suggesting you have to use every social networking platform available, but you do need to maintain your presence fresh with new information wherever you go.
Basically, new, valuable material is required on whatever platform you choose to focus on, whether it's your own website, someone's blog site or a third-party platform.
Consider out these five pointers for creating lead-generating content.
1. Produce high-quality, valuable content to generate new leads
It won't work if you write a few pages about why people should buy your product and call it high-quality content. Readers are unlikely to be interested in a sales pitch, but it's also pointless to create a fascinating tale that has nothing to do with your business.
You must create content that both solves a problem for readers and establishes you as an industry authority. It must not only be correct in spelling and punctuation, but it must also be captivating and valuable to your readers. For instance, if your company provides accounting software, a suitable blog post topic would be "Tax Season Preparation: 5 Tips." It's a topic you know your target market will be interested in, and it has something to do with your product.
2. Include keywords
It is by including keywords in your content that you will be found on the internet. You'll acquire a lot more traffic if you develop content for your target audience based on what they're interested in and what they're looking for on the internet. For you, more traffic implies more prospective leads.
You may use a tool like Ubersuggest's keyword planner to find low-competition, high-volume keywords that you can naturally sprinkle throughout your content. Remember to include keywords in the headline of your blog article, and it should be intriguing enough, to entice folks to click and read your article
3. Enhance the visual appeal
Your material must not only be full of essential information, but it must also be visually appealing to your viewers. If your blog entries are intriguing and attractive to the eye, readers will be more engaged with your material and more inclined to continue reading. Do you want to know how to make printed words on a screen look more appealing? There are a few basic things you can do to make your blog entries easier to read:
Sections should have headings.
Make use of bullet points.
Use spaces to break up large paragraphs.
Use graphs and charts to your advantage.
Include eye-catching graphics.
People place a high value on images. For instance, if you're writing about sales funnels, including an image for people to see will aid comprehension and increase engagement.
4. Include statistics
Including statistics in your blog entries is a terrific approach to establishing your company as an expert in your field. When you include relevant statistics to back up your claims, your material will get even more credibility.
Incorporating statistics into your blog is easier than you might think; a quick Google search will yield useful statistics for any topic. Only use statistics from the last several years that come from reputable sources. Remember to include a link to the statistic you used. This will increase credibility and add value, to the content of your website. People will know you're delivering accurate information if they read your article this way.
5. Include lead magnets in your design.
Start developing an email list right now if you haven't already. Having an email list is a terrific way to create money for your company. It enables you to generate a large number of relevant leads that you may email at any time to announce a promotion or share information about your latest products. including lead magnets in your article is an excellent approach to increase your email subscriber count. A lead magnet is a freebie that you give away to potential consumers in exchange for their email addresses.
If they get something in return, they will be more eager to give over their email address. Your lead magnet should be relevant to the post's theme as well as your company. You can include PDF guides, mini ebooks, or worksheets in your offer. Your readers will receive a taste of what you have to offer, making it easier for you to market to them in the future.
I can assist you in instilling confidence in your potential customers and clients through effective content production. My content writing service may assist you in increasing targeted search engine traffic to your website so that the correct people see it – people who are interested in what you have to say.
To produce new leads, your website must have content that appeals to both search engines and human visitors. However, why should you engage a content writing service?
Aside from quality, the most difficult aspect of executing a content strategy for businesses is maintaining consistency. You can maintain a certain degree of quality to some extent, at least in the beginning, but other company obligations gradually take precedence, and your content marketing suffers as a result.
Specialization is the key
This is where a specialist article writing agency like eastsidewriters.com can help you. The most significant benefit of working with me is that all of my content writing efforts will be focused on your potential consumers and clients, rather than merely rambling on to boost your content density. People want to interact with the written word, and I enjoy doing it. I can keep your potential customers and clients coming back with a perfect blend of engagement, knowledge, and excitement.
Moreover, these potential customers and clients coming back to you prove to assist you in capturing leads through several access points to your website.
Also, look at copywriting services to help you generate more leads and sales. Increase the number of leads you receive. Boost your revenue. My copywriting services can help you boost your landing page and email campaign. The rates are the most competitive in the market.
Interior design website content writing service Content for your interior design websit. that is of high quality. Our article creation service can help you enhance your search engine rankings and conversion rate.
Are you looking for a blog writing service to generate new leads you can trust?
Professional blog writing services can boost your conversion rate, increase your SEO, and create a profitable company blog. Read on to find out how.
NGOs can use our content writing services. Producing content for non-governmental organisations (NGOs) differs from writing content for for-profit corporations and organisations, therefore content writing services for NGOs are also unique.
Background Check Company Content Writing Service Running a background check firm is a difficult job, therefore it's natural if you're looking for a content writing service to boost your confidence…
In India, a high-quality, low-cost article writing service is available. Credible Material Writing Services has been offering high-quality professional content to clients for over a decade.
enterprises both in India and internationally Although I do cooperate with other writers in India and overseas on occasion…
Event management company's content authoring service Our expert content writing service can help you boost your conversion rate as well as your search engine optimization. Increase the number of people that visit your event management website.
For your business, high-quality article writing services are available. Looking for high-quality article writing services to boost your organic search engine ranks and earn more business? We give high-quality articles and blogs. Contact us if you want to improve your SEO and conversion rate.
To sum it up
Write content that will truly sell for you instead of writing ordinary content on the internet as an SEO method to acquire organic traffic. If you use these methods to develop content that creates inbound leads, your content may make money for you anywhere in the globe, at any time of day, while you sit back and concentrate on other aspects of your business.