When you approach content creation with SEO article writing in mind, you create targeted content that can establish a solid SEO foundation that will help you get long-term results, when traffic comes to your site every month without investing much in the promotion of that content.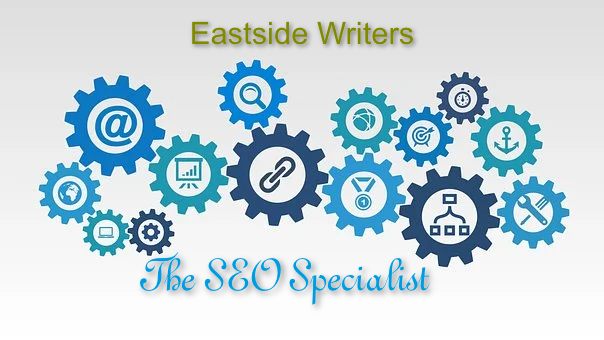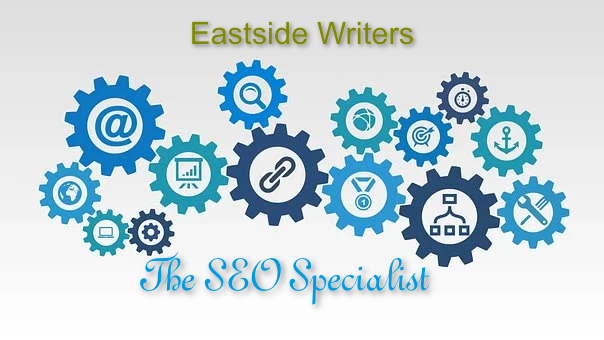 It also helps to create valuable content by answering questions from your audience and attracting new audiences — people who find the answer to their questions in your article can become loyal readers and even brand ambassadors.
Eastside Writers' Eighteen Ideas will walk you through the process and help you improve your SEO article writing. It goes without saying that SEO and content are inextricably linked.
If you don't use SEO, your content could land on page 50 of the search results, and we all know how low traffic on those pages is. Similarly, Your first-page ranking will only get you so far if your post-click content is weak. That is why there must be a strong correlation between SEO and high-quality content! Here are some tips for writing SEO content that will help your material reach a wider audience while also helping you improve your SEO efforts.
Writing Tips for SEO to Help Your Content Go Forward
1. Always write for your selected audience.
There's a reason why this SEO content writing advice is at the top of the list. It appears simple enough, but many businesses create content for the wrong reasons. Write content that appeals to the interests of your target market or answers their inquiries. Although not every post should be about your service or product, they should all be related to your industry. To promote yourself and your organization as an industry authority, write SEO-friendly, interesting, and instructional content, and do it better than your competitors.
2. Keep everything under one domain.
Keep your unique content under your own domain name to get the credit and attention your website deserves. If you have a blog, you should avoid using Blogger or WordPress and instead host it on a subdomain on your own domain (for example, www.example.com/blog). If you have the chance to present other types of original content, such as films, whitepapers, or infographics, keep in mind to embed them on your website and share them from there.
3. Write headlines with a lot of power.
You only have a few lines of words to make an enormous impact. So, when it comes to SEO, don't overlook the value of a solid title! Make clear, engaging headlines that use a range of keywords. Make sure your meta descriptions are intriguing and expand on the content of your article, in addition to having a fantastic title. Remember that your keywords in the title description will appear in search results, so take them into account!
4. Strong and extensive keyword research.
Writing for SEO entails focusing your content on providing users with helpful ideas that answer their questions. It also entails optimizing for keywords and key phrases that assist search engines in understanding your content.
If you publish well-optimized content for your users, search engines will show your article in the 1st position for relevant queries. By implementing an SEO strategy into your writing, you may improve traffic to your site and expand your readership.
It can be less expensive, more consistent, and sometimes more effective than paid advertising over time (or even rather quickly).
5. Use phrases that are keyword-rich.
To allow both your viewers and the search engines to recognize what your post is about, use relevant, keyword-rich words in your headlines and throughout your content. However, be aware that using too many keywords may not only put off your readers but will also result in keyword stuffing penalties from search engines. Stick to a more natural vibe by using keywords deliberately and sparingly. Use blog tags to tag a few important keywords for each article, in addition to employing keywords all across the body of the post; most common blogs have tagging features built-in.
6. Conduct Research on Your Subject
Great content is essential in SEO. To write great content, you must understand two concepts. To understand what topics are important to them. If you've already identified your target audience, you should start thinking about how you'll answer their questions and provide solutions.
You can get started by using our Topic Research Tool. The tool assists you in determining your target audience's interests by displaying a broad range of related subjects, renowned article titles, and queries people ask for your primary keyword.
7. Structure your posts and include images.
Even if the content of your post is great, it can be lost in a format that isn't well-organized or efficient. Using headlines to break up your content into smaller paragraphs makes for an easy read that will keep your readers engaged. Back-end firms are also important for search engines. To keep a well-structured article, it is important to use the right tag hierarchy when tagging headlines (H1 for titles, H2 for subtitles).
Use images to make your posts stand out! People are visual creatures. Including imagery in your article can make a big difference. Do you have a Pinterest account? You can promote your blogs on other social media sites, and posts with images can also be "pinned," which is another way to get people to visit your website.
8. Create a Meta Title That Is Well-Optimized
The headline of your article is not always the title that appears in search results. Consider the following scenario: your article has two headings: the H1 tag on the page and the meta title tag in the search results snippet.
They can be related or similar, but they aren't always the same. The most crucial thing to remember when writing for SEO is that each tag must contain your target keyword.
Although the H1 tag is an on-page SEO signal that shows search engines how the page is structured, the meta title is more important for SEO.
The meta title introduces the audience to your content. As a result, it is frequently the first piece of information a user uses to Choose which result to tap, especially when searching on a mobile device.
To make your title enticing to both search engines and searchers, follow these simple guidelines:
Create a distinct title for each page. If you use the same title on multiple web pages, Google may display a different title instead of yours.
Think about the user's intent. Choose a title that indicates the problem that users will solve or the benefit that they will gain from reading your content. Include the hint words to pique users' interest and entice them to click.
Maintain a title length of 15 to 40 characters. The maximum length is approximately 60 characters; any text that exceeds this limit will be automatically truncated.
Titles should include your target keyword. Titles are used by search engines to understand whether or not the content is pertinent to the query Don't, however, over-optimize.
9. Improve the Meta Description
In Google results, the meta description appears beneath the page title. If you write it carefully, it can be the ideal way to persuade a user to choose your link over your competitors.
There are five basic recommendations for properly optimizing the meta description.
Make certain that each page on your website has a meta description. Also, write meta descriptions that accurately describe the page in question.
Include a meaningful keyword in the meta description.
Keep them between 1-2 sentences (140-160 characters) in length. Despite the fact that there is no limit to the length of a meta description, search result snippets are typically truncated to fit the device width.
Meta descriptions do not have to be in sentence form only. It's also a great place to include important information that's scattered across a page. A price, age, and producer, for example, may be included in the description of a product page. These descriptions are now more appealing to both search engines and users.
Make an emotional appeal and, if appropriate, include a call to action.
The meta description is one of the best ways to capture the attention of new visitors, so pay close attention to this optimization step.
10. Use social media to spread content.
Social media can help you expand the reach of your content and encourage people to share it. Each new article should be shared on social media and in forums, with engaging descriptions and a call-to-action. Because the power of social media lies in sharing, it's critical to include share buttons on each of your blog posts. If you want more control, you can use Twitter Cards for Twitter or Open Graph for Facebook (technical) to boost your shared links and increase click-through rates over how they appear when they're shared.
11. Make use of Google Authorship
Google Authorship is a quick and simple way to link content to a specific author; all you need is a Google plus account. As a consequence, your blogs show up in search results as rich snippets with the author's photo and the article title. Google Authorship is great for personal promotion, but it can also increase the number of people who click on your articles. Learn how to set up Authorship for your website if you're an author.
12. Encourage natural link building
Although link development has come a long way since the days of link farms and link buying, links are still a crucial ranking component in SEO. Linking to your own articles or website in your post ensures that your article is linked back to your website if it is picked up by another site. Including an embed code on your site encourages content sharing while also referring back to the original source if you get creative with other forms of material, such as infographics and movies. Creating excellent SEO content contributes to increased shareability.
13. Content Organization and Readability
Assume you open one of the SERP results and there is one continuous piece of text. How likely is it that you will continue reading? You'll most likely try the Ctrl+F shortcut or simply leave to find a better-structured article.
A good structure is an essential component of creating high-quality content. Subheadings make things easier to search and interpret your text. According to our research, 36% of articles with H2 and H3 tags perform better in terms of traffic, shares, and backlinks.
Here are some tips for making your content more readable:
If necessary, lengthen your text. Long reads of 3000+ words receive 3x the traffic, 4x the shares, and 3.5x the backlinks in comparison to average articles of length (1200-1500 words). However, this does not rule out the possibility of a short article doing low – it all depends on what consumers want.
Consider incorporating a table of contents. If the article is lengthy, include a table of contents at the beginning to allow visitors to quickly navigate to the desired section.
Use H2 and H3 tags. Articles that are well-structured and include both H2 and H3 tags are more likely to perform well. Structure the article to make it easier for the reader to understand the content, but don't go overboard with multiple subheadings.
One idea is represented by one paragraph. Divide the text into reasonable, consumable parts to keep readers interested.
Respond to user inquiries. Draw users' attention by including their questions in your content.
Highlight important ideas. You have the option of using a bold font or changing the font size. This helps to emphasize, makes the text easier to read, and helps users remember the main ideas.
Long sentences should be divided. Divide the long sentences into shorter ones in much the same way that paragraphs are divided in content.
Make use of bullet points and numbered lists. You can convey a lot of information in a short amount of time by using them. Bullet points also improve your chances of being featured in a snippet.
14. While writing, make use of free and paid SEO tools.
It can be difficult to keep so much information in mind when creating content. Fortunately, SEO tools such as Semrush SEO Writing Assistant can assist you in optimizing your content before publishing. You will receive all necessary recommendations in real time and will be able to evaluate your text directly in Google Docs or WordPress:
Check the status of your overall optimization — make sure your text is perfectly structured for a target keyword and written in an SEO-friendly style.
Adjust the length of your text to optimize reading time — see if your text matches the average word count of your top ten competitors.
Add suggested keywords — The tool will suggest adding some related keywords to your text to improve the SEO potential of the article.
Maintain a consistent tone of voice — ensure that your content piece adheres to your overall brand voice — casual, neutral, or formal — and look for sentences that stand out.
Ensure that your text is unique — avoid plagiarism by calculating the percentage of copied words in your text and viewing the original sources of content from across the internet.
15. Include Visual Content.
Images, in addition to optimising your writing for SEO, are an important piece of the content puzzle.
Different visuals on a page can help convey information to the user and circulate your content more effectively.
Use infographics, checklists, templates, and other visual content to deliver value to your audience more quickly and in a more engaging manner.
You're more likely to earn backlinks if your material is valuable, entertaining, and relevant. Backlinks from authoritative websites increase the trustworthiness of your content in the eyes of Google. Hence, the search engine gets higher rankings.
Another advantage of including images and videos in a blog post or copy is that they can be ranked in Google's Images and Video sections, and even get into the Featured section to attract more traffic.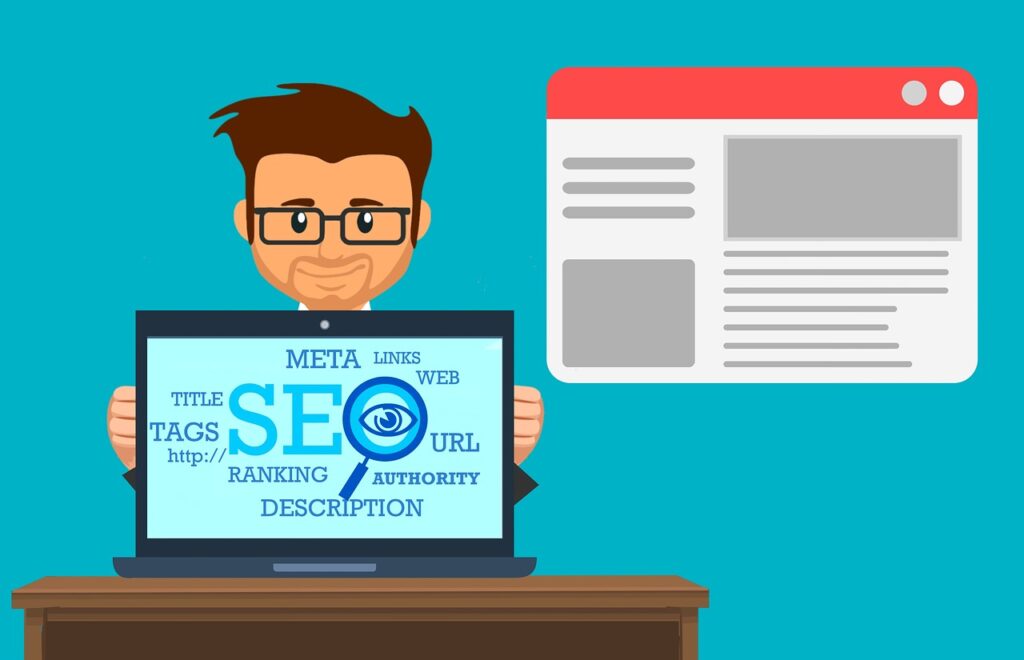 Make sure your visual content is optimised. The main things you should do are listed below.
# i. Reduce the size of the image.
Images are frequently the largest contributor to overall page size, making pages slow and expensive to load. When you resize images to their maximum display dimensions, your site will almost always load faster, resulting in improved SEO benefits and a better user experience.
Use PageSpeed Insights to assess the speed of your website.
# ii. Create image names that are descriptive.
Using music-festival-people.jpg' rather than 'IMG00353.JPG' is a much clearer way to tell what an image shows. Change a generic filename to a descriptive name to provide Google with information about the image's subject matter.
# iii. Include alt tags.
For search engines and those using screen readers to access a web page, alt tags provide a text alternative to an image.
When it comes to image alt text, there are a few best practices to follow:
Describe an image's contents in as much detail as possible. This will help it rank in Google Image Search and provide context for how it relates to the content of your page.
Make the alt tags relevant to the topic of the page.
Instead of repeating the page's main target keyword or the alt tags of other images, write unique alt texts that describe the specific contents of the image.
16. Make Your URL Easy to Read
To help your readers understand what the page will be about, it's critical to write a quality URL that clearly describes the page's content.
URLs are frequently copied and pasted, and when a link lacks anchor text, the URL itself serves as the anchor text. In other cases, users can hover over the text to see the link in the browser window's lower-left corner. A readable URL describes what's inside.
Which of the following links do you believe more: 'https://www.example.com/discover/top-festivals-uk/' or
'http://www.example.com/index.php?id or
id_sezione=360&sid=3a5ebc944566f41daa6f849f730f1′?
The URL structure of a website should be as simple as possible. Remember that users' brains decide whether or not this content is useful to them based solely on these few words.
In your URLs, use punctuation and hyphens (-) instead of underscores (_) between words.
Make your URL descriptive and relevant to the primary keyword of the page.
Instead of combining capital and lowercase letters, use lowercase.
Make it as brief as possible while still describing the page's contents.
In your URLs, use punctuation and hyphens (-) instead of underscores (_) between words.
Make your URL descriptive and relevant to the primary keyword of the page.
Instead of combining capital and lowercase letters, use lowercase.
Make it as brief as possible while still describing the page's contents.
17. Modify Interlinking
Internal links are links that lead from one page on your website to another. A strong internal linking structure ensures that users and search engines are directed to valuable, relevant pages with additional content to reference.
"Some pages are identified because Google has crawled them previously," Google explains. When Google follows a link from a known page to a new page, it discovers other pages."
Internal linking is beneficial to search engines.
Google sends robots to investigate your site in order to add your site pages to its massive database of discovered URLs. Robots will retrieve a few web pages and then follow the links to discover new URLs. Interlinking is thus used by search engines to discover contextually relevant content on your site.
Internal links, in addition to displaying your site's structure and providing relevant content, pass authority between pages and may ultimately improve rankings. For example, if a page has authoritative external links pointing to it, it will have accumulated a PageRank score. This authority can then be transferred to another page on your website via internal links.
People benefit from internal linking.
Interlinking is also an important factor in assisting users in navigating and finding more useful information on your website.
Internal linking should not be done only once but should be done on a regular basis. Here are some ideas for creating internal linking.
18. Keep track of your activities.
Monitor your efforts to stay on top of your SEO-friendly content. Google Analytics is a free service that allows you to track page views and average time spent on a page. To see how users interact with your website after landing on your content, look at your bounce rate and time on site. If you notice a high drop off along with a low average time spent on the page, it's a sign that your content wasn't relevant to what they were looking for, or worse, wasn't interesting. Take a look at the number of social interactions (shares, likes, and so on) to get an idea of how viral your post is. Simply looking at These simple metrics can help you determine which content pieces are well-received and liked, allowing you to replicate that type of content in the future.
Both SEO and content writing are critical puzzle pieces, so it's critical to use quality techniques for both to ensure increased traffic and engagement on your website. If you have any questions about SEO, content, or how they interact, please contact www.eastsidewriters.com for more SEO writing advice!