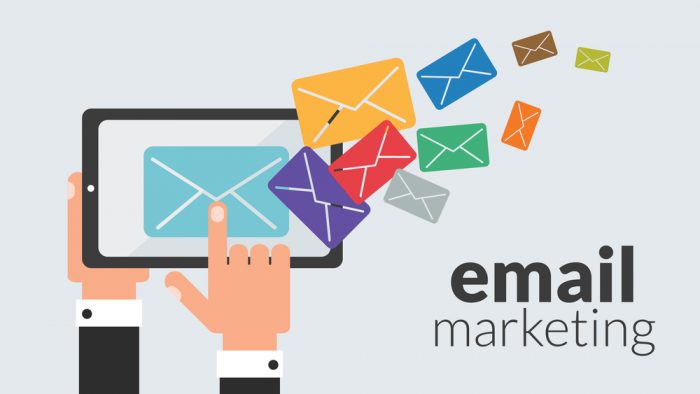 Email marketing has now become the marketing domain's throb. It is not only the backbone of an organisation, from revenue growth to financial requirements and the fund's need to steer towards further developments through research and analysis. The rate of innovation and the number of resources available to marketers today are nothing short of astounding.
According to VentureBeat, there are 1,876 companies in 43 different marketing categories, including SEO, social, video marketing, sales enablement, mobile analytics, and dozens more.
Furthermore, many of the categories did not exist in the previous year's report.
Only one category, however, continues to perform well year after year: email marketing. The reason is simple: email has generated the highest ROI for marketers for the past ten years in a row. Email marketing generates $38 in ROI for every $1 spent and provides marketers with the broadest reach of any channel available to them. Despite the abundance of marketing tools available, email marketing is simply the best bet for business growth.
"If you're running a real business, email is still the most effective way to universally reach people who have expressed interest in your product or site. For that, it really can't be beaten." – Colin Nederkoorn (founder Customer.IO)
In this guide, we'll discuss in length the reasons why email marketing is essential for your digital marketing strategy, as well as how experts use email marketing as a core tactic in their digital strategies.
So, let's start from the basics;
Email marketing is a powerful content marketing strategy used by many e-commerce businesses today.
You may or may not receive the automated emails that businesses send when you sign up for their email list.
They may appear intrusive to some, but if you use effective email marketing techniques, you can significantly increase customer loyalty.
Personalization is the key to effective email marketing. This, among other things, will be discussed in this blog!
You may have heard the term "email marketing services," but you may not understand what it means.
What Exactly Is Email Marketing, and How Does It Work?
No, email marketing entails more than just sending emails to subscribers. There's more to it than that. Email marketing is the process of sending optimised commercial messages to targeted consumers via email. It also includes the process of creating, testing, and maintaining promotional emails.
Email marketing can be used to boost sales, strengthen brand loyalty, and deliver important information. It is a type of direct marketing that was previously used to mass-target people. The current regulations on how email marketing can be used as a communication channel are more stringent.
It is a direct form of marketing, similar to snail mail marketing, but email marketing is much more efficient for your wallet and the environment because it is completely paperless!
To put it succinctly. Email marketing is a lively and effective way to connect with people. Consider your own experiences as you bring it home. Is there anyone you know who doesn't have an email address? Every week, you most likely receive a number of HTML emails (I sure do). You read them, are inspired by them, and even anticipate the next one. Email is an important part of our daily lives. A significant role.
Email marketing is also a very personal way to reach out to your target audience. Messages from friends and family are displayed alongside email updates from your company. That is why email marketing is most effective when it is personalised.
Email can be tailored to customer actions, ensuring that every communication is pertinent to their interests. You can discuss topics such as company changes, victories, and requesting feedback from customers – the list is virtually limitless. Email isn't going away, with 2.5 billion users.
Why is email marketing still the most effective channel available to modern marketers?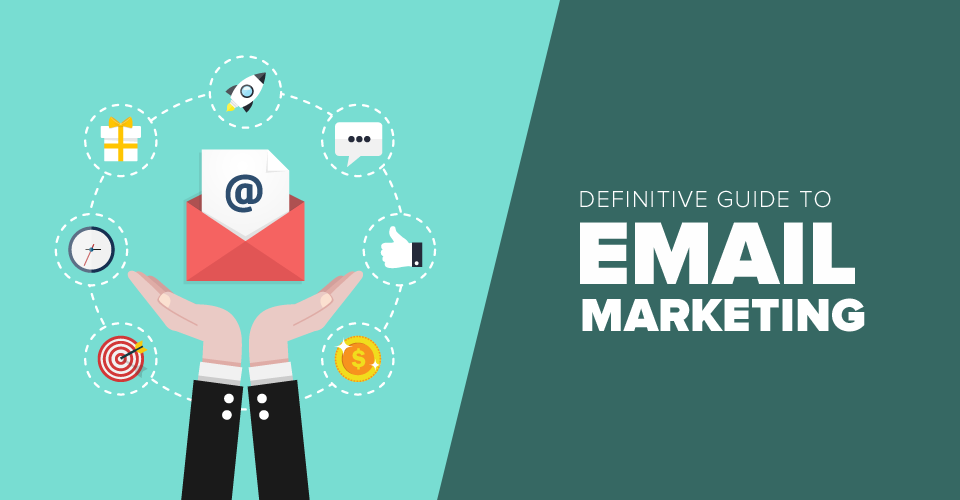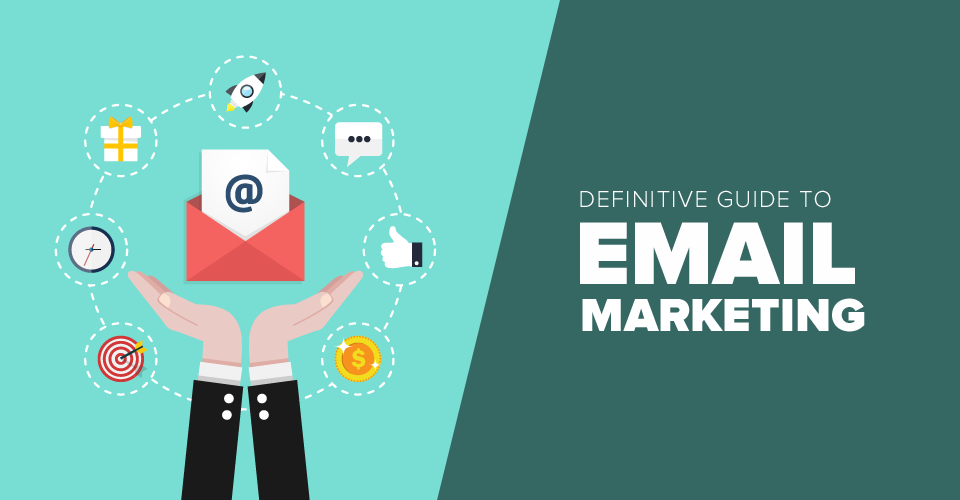 1. Email marketing has a wider audience.
With over 1 billion active users on Facebook and 255 million on Twitter, it's tempting to believe that social media is the most effective way to reach the masses. These are impressive figures, but the statistics on email usage are not as widely disseminated.
According to Radicati, the total number of email accounts worldwide was 4.9 billion in 2017 and is expected to reach 8.9 billion by 2022.
While this may appear surprising at first, consider your own online behaviour: When you sign up for a website (such as an online store), you must enter your email address in order to create an account. Even creating a Facebook or Twitter account necessitates the use of an email address. Furthermore, Facebook and Twitter email users when there is activity, such as when someone is tagged in a photo.
Email is the web's currency, and everyone who is online has an active email address. While Facebook and Twitter may appear to be ubiquitous, the ongoing battle over data breaches and privacy means that many people are leaving some social media channels.
So, when it comes to connecting with prospects and customers, there is no better channel than email.
There are three times as many email accounts as there are Facebook and Twitter accounts combined.
2. Your message is delivered via email marketing.
If marketers must choose between adding a new email subscriber and gaining a new Facebook fan, they should always choose the email subscriber.
There are two main reasons for this:
For starters, 90% of email is delivered to the intended recipient's inbox, whereas only 2% of your Facebook fans see your posts in their News Feed. This is due to Facebook's policy of limiting the number of times your posts appear in the News Feed in an effort to drive brands to their paid advertising options.
This is significant when it comes to getting your messages in front of the right people.
On Facebook, if you post an update to your 10,000 followers, only about 200 of them will see it in their News Feed. Alternatively, if you send an email campaign to 10,000 subscribers, at least 9,000 will receive it.
This means that your message is 45 times more likely to be seen if you send it via email rather than Facebook.
Second, when they signed up for your email list, your email subscribers explicitly stated that they want to hear from you.
There are strict laws and regulations governing SPAM laws, so if you're emailing a prospect or customer, it's because they gave you permission to do so. Consider the ads in your Facebook News Feed – did you ask those businesses to market to you?
Most likely not. You most likely did a Google search or visited their website. That is not the same as proactively subscribing to an email newsletter.
An email has been shown to ensure that your message is received by your intended audience.
3. Conversions are driven by email marketing.
Most marketers are dead set on increasing conversions. Marketers' ultimate goal is to convert potential customers into paying customers, regardless of whether they do so through leads, sales, memberships, or a metric unique to your business strategy.
And there is no more powerful channel for conversions than email.
In fact, the average click-through rate of an email campaign is around 3% (of total recipients), whereas the average click-through rate of a tweet is around 0.5%.
This means that you are 6 times more likely to get someone to click through to your website via email than through Twitter. As previously discussed, your email subscribers have indicated that they want to hear from you, which is not always the case with social media.
According to a Monetate survey, 4.24 percent of email marketing visitors buy something, compared to 2.49 percent of search engine visitors and 0.59 percent of social media visitors.
Furthermore, email is extremely measurable. Customers of Campaign Monitor have real-time access to metrics such as opens, clicks, bounces, forwards, social shares, and more.
Email Marketing Metrics from Campaign Monitor
Those who integrate their email marketing into Salesforce can also see how their email marketing affects business opportunities and deals firsthand.
As a marketer focused on nurturing leads and driving conversions, email marketing trumps all other business communication channels.
4. Email marketing has a higher return on investment.
Given email's unrivalled ability to drive conversions, it stands to reason that it is also the most effective marketing channel for driving ROI for your business. In fact, email marketing generates an average 3,800 percent return on investment for businesses, with a $38 return on investment for every $1 spent on email marketing.
These statistics demonstrate that email is a cost-effective channel for marketers, but why does it outperform other channels so significantly in terms of ROI?
It all boils down to sending highly personalised and pertinent messages. Unlike social media, where you can send status updates to every follower regardless of location, interests, or purchase history, email allows you to be hyper-targeted with your communications.
The more information you have about your customers in an email marketing tool like Campaign Monitor, including insights from integrated systems like your CRM, customer service solution, and so on, the more targeted you can be.
Karl Pien, a Campaign Monitor customer, used segmentation and dynamic content to deliver the right message to the right person. For example, they know the gender and location of their subscribers, so they can ensure that females in the United States receive a promotion about bathing suits during the summer months and males in Australia receive an email about wetsuits during the winter months.
This use of segmentation and dynamic content ensures that the content they send is relevant to each individual recipient, and that relevance drives people to click through, make purchases – and thus increases the ROI of their email marketing campaigns.
5. Email marketing is the preferred mode of communication.
For many people, social media is a personal form of communication that they use to stay in touch with friends and family. People visit their social media accounts to see photos and updates from people they know and care about.
Email, on the other hand, is a much more professional medium, and people expect to receive product and service information through that channel.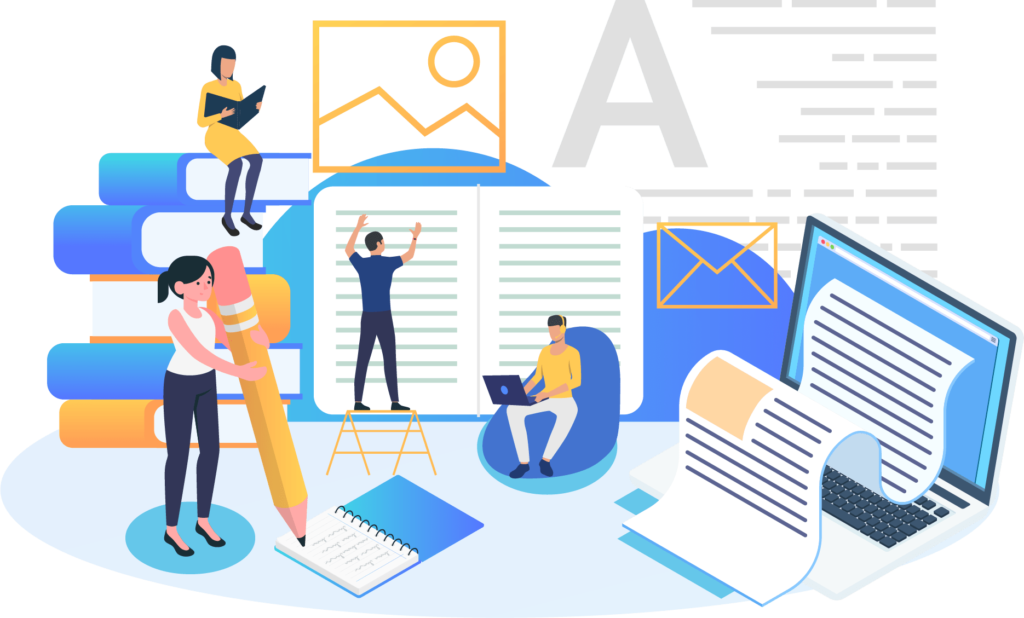 According to MarketingSherpa, the vast majority of people prefer to receive promotional content via email, while only 17% prefer social media.
6. More powerful than social media (for customer acquisition)
Don't get us wrong: social media is a critical component of any business's marketing strategy. Social media is an excellent platform for interacting with your target audience and building personal relationships with them. As a result, it is an important first step toward achieving your ultimate goal – conversion.
Email marketing service, on the other hand, is the way to go when it comes to converting people into members, customers, or supporters.
According to a 2018 Custora study, customer acquisition via email marketing quadrupled in the four years preceding 2018. Email marketing accounted for nearly 7 percent of all online customer acquisitions at the time.
According to US SMB Retail Professionals in March 2016, digital tactics that drive customer acquisition vs. retention ( percent of respondents)
And the expansion only accelerated. In a March 2016 study conducted by emarketer:
According to 81 percent and 80 percent of respondents, email marketing drives customer acquisition and retention, respectively. Email was followed by other digital tactics such as organic search at 62 per cent for acquisition and social media at 44 per cent for retention—both of which were rated effective by far fewer respondents than email.
7. Cost Effectiveness and Economical
It's simple, efficient, and inexpensive. Email marketing enables business owners to reach a large number of customers at a low cost per message.
This makes it a better choice for small-business owners on a tight budget than traditional marketing channels like TV, radio, or direct mail. You are not required to take our word for it. According to a joint study conducted by Shop.org and Forrester Research, 85 percent of US retailers consider email marketing to be one of the most effective customer acquisition tactics.
Despite the proliferation of new technology and social networks, marketers continue to rely on email.
Ad spending yields a $1 ROI on average.
The reason is simple–for the tenth year in a row, email has generated the highest ROI for marketers. According to VentureBeat and the Direct Marketing Association (DMA) research, email marketing generates a $40 ROI for every $1 spent.
Unlike traditional marketing efforts, where printing, postage, and other expenses can add up quickly, direct mail campaigns are relatively inexpensive. You can still create the same imagery with emails, but with the added benefit of having follow-up information instantly available with a single click to your website.
Perhaps more importantly, with proper email list maintenance, the cost benefits increase, as does the ROI due to the closer relationship established with the recipients. Together with the higher response rates than email marketing generates, you get more positive responses faster and at a lower unit cost! This is a win-win situation!
8. Personal and adaptable
What you're really doing with email marketing is segmenting your audience into lists and sending each list a tailored email message that resonates with your reader and can provide them with something of value (segmented and targeted emails generate 58 percent of all revenue according to DMA, and marketers that use segmented campaigns, have noted a 760 percent increase in revenue, according to Campaign Monitor).
When you write a post for one of your social media channels, you address your entire audience ("To all of our fans, we'd like to say…"). However, if you use your email marketing software correctly, you can address people by name, divide certain topics only for certain members of your list, and eventually arrive privately in their personal inbox.
According to Campaign Monitor research, emails with subject lines that include the recipient's name are 26% more likely to be opened.
personal-email
According to eConsultancy, 74% of marketers believe targeted personalization increases customer engagement.
Email does not have to be SPAM – and it never should be! It can be used strategically to increase brand loyalty and trust.
Email marketing is essential for developing relationships with prospects, leads, current customers, and even past customers because it allows you to speak directly to them in their inbox at a time that is convenient for them. Be approachable and personable. You are not invading their space if you have carefully chosen your message and recipient.
9. Oriented Towards Action.
Whether you realise it or not, everyone has been trained to do something with an email – reply, forward, click-through, sign-up, or even direct purchase.
Consider this!
Email is a transactional medium that can be used to direct traffic to your website and ultimately drive sales.
When developing your overall small business or startup marketing strategy, using email will allow you to see results right away.
This includes not only sending out newsletters but also using email automation based on your customers' triggers.
According to Experian, transactional emails have 8x more opens and clicks than any other type of email and can generate 6x more revenue.
10. Quantifiable
In email marketing, there is no room for error. You can track who opened your email, which links were clicked, and how many people unsubscribed when you use email marketing software.
You can quickly see how your email campaigns are performing, make changes, and improve your effectiveness. Email marketing metrics are critical to remember as you monitor and measure your overall internet marketing strategy.
If you want to know how successful your email campaigns are in comparison to others in your industry, check out the chart below from Constant Contact:
Average email open and clickthrough rates by industry, according to Constant Contact
Almost all of the major Email Service Providers (ESPs) provide these types of statistics. Others include GetResponse and MailChimp, which we use.
A lot of email marketing software allows you to test your emails in different ways. Because A/B testing originated in direct mail, it should go without saying that A/B testing is essential in your email marketing campaigns. A/B testing can reveal a wealth of information about your subscribers. Do they respond better to enticing subject lines like "Free," "20% off," or "Now on Sale"? Or are they more receptive to a gentler introduction, perhaps informing them of what to expect in your email? All of these aspects can be tested, measured, learned from, and improved.
11. Mobile devices enable people to constantly check their email.
People check their emails all the time now that mobile devices are so common—in line at Starbucks, during their office commute, in the waiting room at the doctor's office, at the grocery store, and everywhere else.
Some believe that, with the increasing popularity of social media platforms, email should be forgotten and pushed to the side.
daily-activities-on-mobiles-and-tablets (1)
According to a 2019 ExactTarget study, 91 per cent of people use smartphones to access their email. In comparison, 75% of people use their smartphones for social networking. If you do not include email in your internet marketing strategy, you are passing up a channel that the vast majority of the world uses!
12. Email marketing is a platform that anyone can use.
Many brands have spent millions of dollars in recent years to acquire large social followings in order to communicate and engage with an audience.
However, while businesses invest in various social media platforms, Facebook's algorithm is frequently updated to reduce the number of followers who will see a brand's post, unless those posts are paid advertisements.
This practice is so common that 98 per cent of brand followers will never see the posts in their News Feeds. Twitter appears to be heading in the same direction, with the announcement of an algorithm-controlled feed.
The problem with channels like Facebook and Twitter is that they are owned and controlled by third parties, putting marketers at the mercy of changes made to their platforms.
Meanwhile, email is not owned or controlled by a single entity. It's an open communication platform with a plethora of services that allow you to send and receive email.
The diverse range of companies involved in email marketing ensures that no single party can make changes that have a wide-reaching impact, and unlike Facebook or Twitter if you invest time and money into building and cultivating a great email list, your subscriber list will be an asset you own. As a result, you will be able to leverage your list without fear of someone limiting its effectiveness.
13. Email marketing is here to stay.
Do you remember MySpace? What?
Between 2009 and 2010, the site was the largest social networking site in the world, and in June 2011, it surpassed Google as the most visited website in the United States. But where has MySpace gone? All of those users eventually moved on to other social networks, and the site is now ranked 1,500th in the United States.
Imagine spending a significant amount of time and money to build an audience on a platform only to discover that it is now a ghost town a year or two later. The consequences for your ability to reach and engage potential customers would be disastrous.
Email, on the other hand, has a long history of reliability. The first promotional email campaign was sent to 400 people in 1978, and email has grown steadily since then.
Surprisingly, the email space has evolved from a time when you needed a developer to build an email to today when tools like Campaign Monitor enable the modern marketer to easily create and send beautiful branded emails. This shift has given more people access to the power of business email.
Unlike growing a social media following, growing your email list is a stable long-term investment that will pay off for many years to come.
Wrapping up
With new forms of communication emerging on a daily basis, email may be considered superfluous, if not outright antiquated. But it will not be forgotten anytime soon. Email services are working hard to adapt emailing to today's fast-paced environment, with continuous improvements to spam filters, user-friendly platforms, the ability to categorise and prioritise your messages, and even "predictive-response capability," all in order to meet your needs for quick and effective communication. And they continue to play an important role in the business lives of many users around the world.
Many top marketers from some of the world's most successful companies believe that email is the most effective channel for growing your business. Email consistently outperforms the majority of the marketing channels I tested as a marketer. It not only has a high conversion rate, but as you grow your list, you can continually monetize it by pitching multiple products. Take a look at the ecommerce site.
Are you getting the results you want from your email content writing? Eastside writers provides High-Quality Content Writing Services to help you reach target customers, generate more leads and amplify your reach.