Potential Benefits of Blogging for Small and Large Business Enterprise
Blogging is the self-publication of writing, photography, and other forms of media on the internet. Blogging began as a way for people to post diary-style entries, but it has subsequently been integrated into many businesses' websites. Frequent updates, informal language, and opportunities for readers to join and create a conversation are all trademarks of blogging.
What Exactly Is Blogging?

The term "blog" is essentially a condensed version of the term "weblog." Early internet users might use these weblogs to "record" the events of their days in diary-style posts. Because blogs frequently allow users to leave comments, communities sprang up around successful blogs as they became more popular.
Blogs have a wide variety of information. Travel blogs, for example, may have a lot of photographs but few written sections, whereas political blogs may offer lengthy analyses of current events. Video blogging, or "vlogging," arose as a result of the success of YouTube and similar services.
Many entrepreneurs realised the marketing possibilities of having a blog, as they did with other internet-based developments, and the adoption of blogging among the business sector helped to expand the medium's appeal. A blog can be used not only to market a business, but it can also be utilised to start a home business.
The blog's potential is limitless. It's advantageous regardless of where your customers are in the purchasing process.
Effective blogging will aid in the acquisition and nurturing of leads, as well as the capture and engagement of new and existing customers.
If done correctly, the blogging efforts of your website may yield the most profitable results for your business.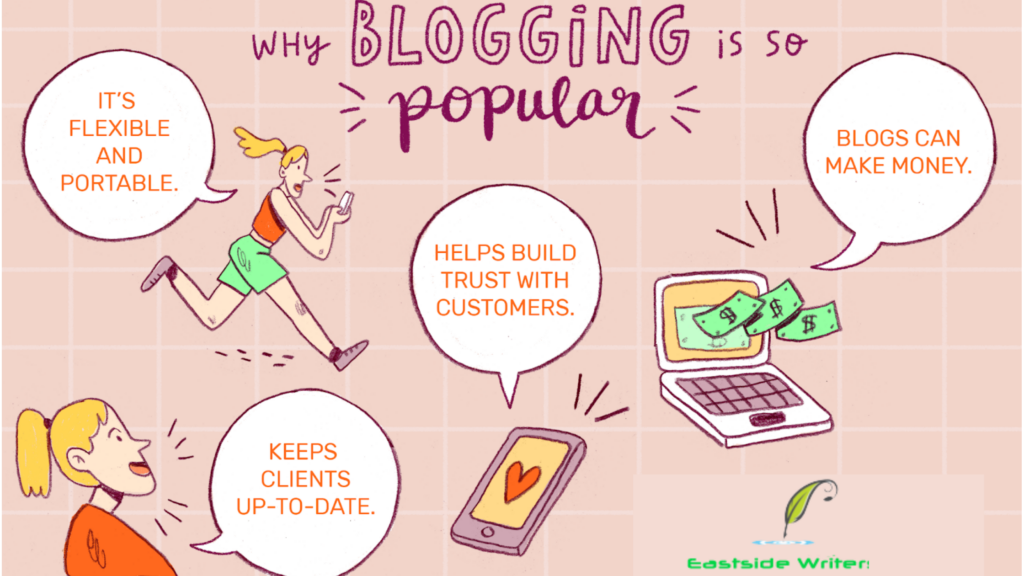 With nearly 4 billion people online, there has never been a better time for businesses to incorporate blogging into their marketing strategy.
Not only does blogging increase website traffic and promote your products and services, but it also aids in the development of trust among potential customers.
In this post, we'll discuss the numerous benefits of business blogging and how to get started creating relevant content that generates inbound links and traffic to your site.
For Small and Large Business Owners, the Benefits of Blogging
Early on, Lifebuoy Recognized the Benefits of Blogging
The best example that comes to mind is Lifebuoy's transition from weekend newspaper inserts promoting its body soap to a convincing lifestyle blog providing tips on germ-free bathing.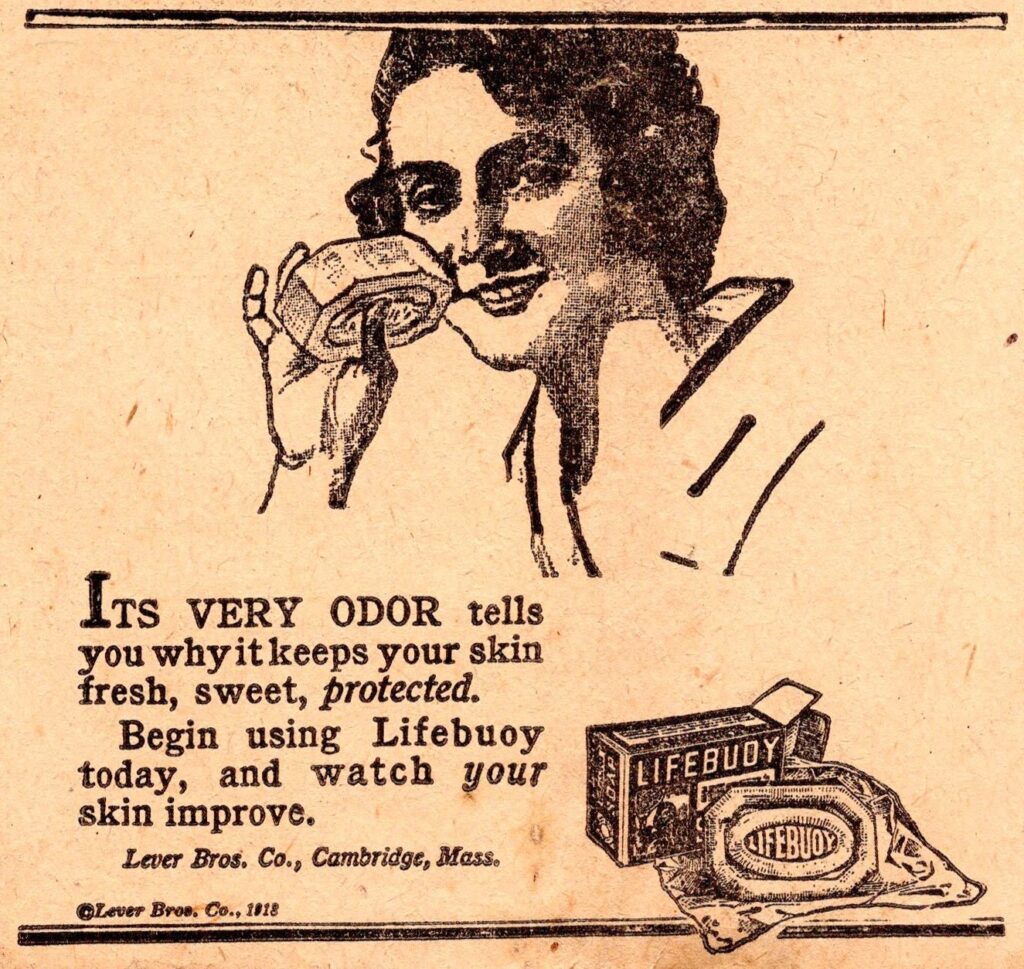 Early on, the brand recognised that outbound advertising was becoming obsolete. When people think about bathing, the time has come to establish themselves as an industry leader.
They abandoned outbound strategies in favour of inbound techniques such as blogging, which add value to their customer base and aid in the non-salesy sale of their products. This is the most appropriate method for customers.
This is true for large corporations as well as small businesses. The benefits of blogging are numerous and can benefit businesses of all sizes.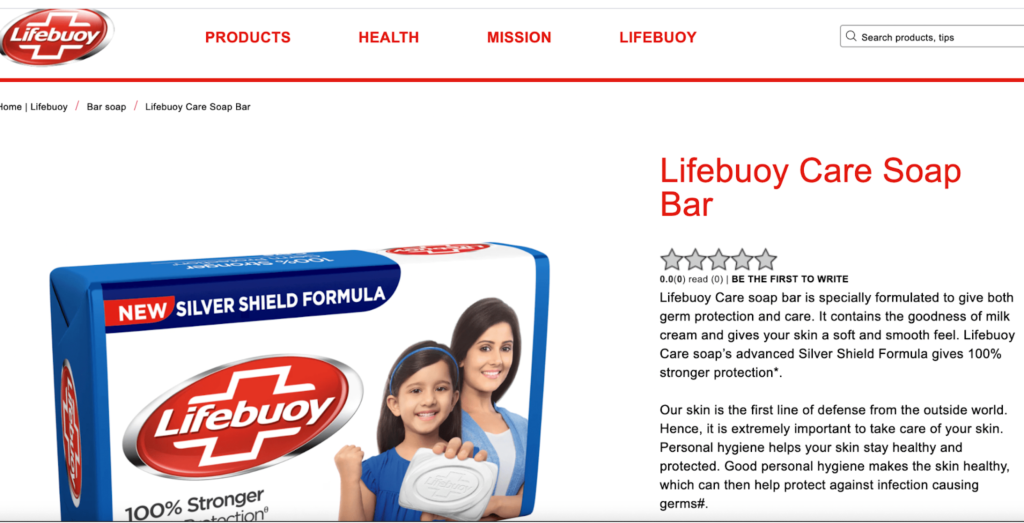 As demonstrated in the example above, the days of influencing a shopper solely through a print advertisement in a local newspaper are over. Alternatively, announce a new product on prime time television in the hope that your target audience will see and respond to your advertisement.
The dot-com boom had a profound effect on business owners. And, most importantly, how they promote their business in order to attract shoppers.
Today's advertisers rely on a much more adaptive mechanism that generates value. Though online advertising has a broad scope, we're going to focus on blogging and the benefits it provides to business owners like you.
Business Owners' Blogging
As a business owner, if you're unsure of what blogging is, let alone the benefits of blogging, have no fear. You have arrived at the correct location!
43% of business owners are unaware of what blogging is or do not actively blog for their company. These businesses are likely missing out on additional customers and sales in this age of online marketing.
Spoiler alert! – 55% of those who do use it as their primary inbound marketing strategy report that it has benefited them.
A blog is a collection of observations, facts, and expert opinions about a business, industry, or target audience. It is a piece of written information that resides online and is accessible to anyone who visits a business's website.
The global web has altered how business owners view advertising. Not just in terms of broadcast and print media. It has altered how consumers consume media.
Introducing new channels for information collection has compelled businesses to rethink and frequently reconfigure their inbound marketing strategies.
Numerous businesses now employ an inbound strategy in which consumers seek information from them rather than them pushing sales via outbound strategies to raise awareness about their products.
The advantages are limitless. However, be warned, you cannot be sluggish or self-promotional while blogging.
The objective is to continuously add value by publishing informative, well-written articles that are strategic in nature and focused on customer engagement.
Blogging helps in the following ways:
Increase your online traffic.
Customers must be nurtured and converted.
Retain existing customers.
Distinguish yourself from similar businesses.
Increase interest and demand for your products or services.
What's so wonderful about a blog?
They continue to benefit long after publication.
This is an area where quantity trumps quality; the more blogs you create, the more of the aforementioned benefits you will receive.
This requires creating valuable and engaging content that is not solely promotional of your services or products. And most importantly they must all be written with SEO in mind,
1. Boost Your Website's Traffic
Increase your website's traffic by publishing frequent and consistent content that provides educational and entertainment value.
Increased traffic equals increased leads for both B2B and B2C businesses, regardless of whether you're marketing SEO services or the latest footwear, or have a news-driven website that relies on increased traffic to generate revenue from advertising.
Businesses that blog frequently see significant benefits compared to those that blog infrequently or not at all.
Increased traffic on your site can only mean increased potential for reservations/bookings, increased contact form submissions, and increased potential client inquiries.
Increased website traffic benefits any type of business – particularly those whose visitors discovered your content while searching for a solution to their problems.
Create content that addresses the pain points of your target audience, and ensure that the headlines accurately describe the content that follows.
2. Attract Additional Customers
Whether you're looking for motorcycle parts or bras, businesses that maintain a consistent and frequent blogging presence will garner the most attention.
Additionally, increased attention results in an increase in new customers (again, if the content adds value!).
How do you conduct online research prior to purchasing a product or service?
You almost certainly use Google or other search engines to conduct research prior to making any purchase or purchasing decision, large or small.
The more expensive the product or service, the greater the likelihood that additional research will be conducted.
Discovering informative, engaging blog content about the subject can help sway your opinion and eventually influence your purchase.
Ensure that user experience metrics are optimised. Focus on your user experience optimization. Enhancing the speed of your site, the stability of its content, and its interactivity can help you improve your organic rankings, brand awareness, and sales.
Following are a few examples:
A pest control company can provide information on local pests and do-it-yourself solutions for eradicating these pests while maintaining chemical safety.
Each season, an apparel company can publish weekly or monthly style predictions and outfit tips.
A tax consultant's business could benefit from the anticipated and significant increase in tax-related search volume during certain times of the year by providing keyword-optimized tax advice (see the Google Trends screenshot below for the phrase "tax help").
Google Trends Assists in Tracking Keyword Trends
Remember, it is critical to create blogs that adhere to SEO best practices and to promote them relentlessly across social news channels and newsletters.
This will ensure that your blog is available 24 hours a day to nurture customers and potentially generate leads.
Assure that each blog post inspires some sort of action, by including CTAs throughout.
Depending on your business, you may want people to read another piece of related content, complete a form to request a quote, contact you to schedule a consultation or click an advertiser's ad to increase ad impressions.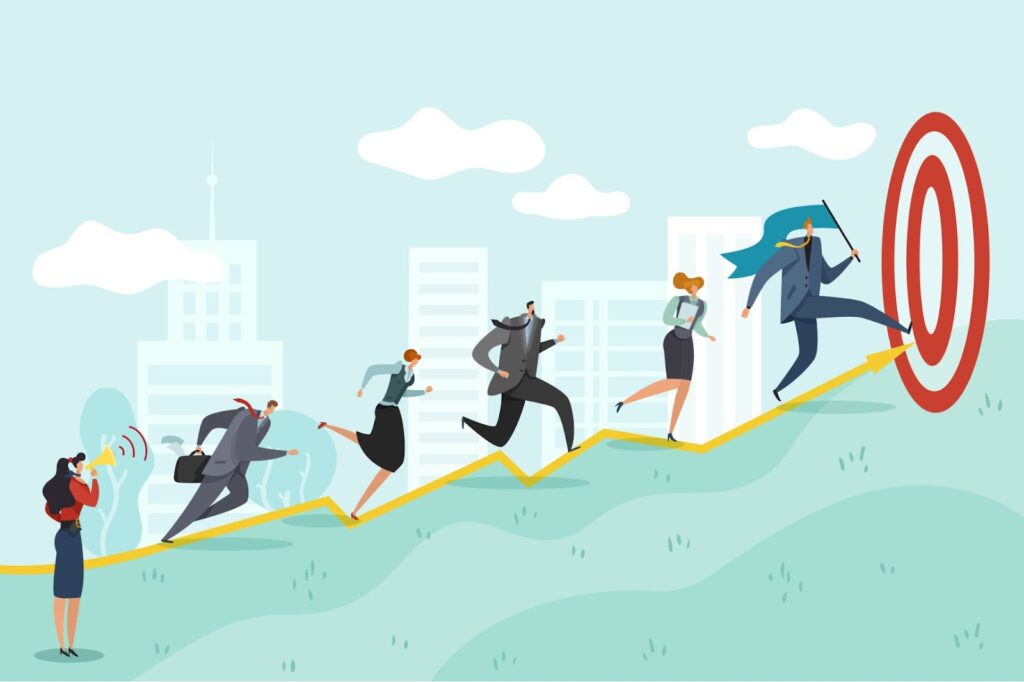 3. Expose Your Business to Readers Seeking Entertainment
Numerous business blogs are need-based, which means they provide answers to readers' questions and connect them to the solution.
However, want-based blogs exist as well, focusing on stimulating demand for something your readers initially did not know they desired (think natural relief products, food, clothing, and wellness products).
These desire-based blogs are designed for those who wish to read at their leisure and find some content to occupy their free time.
This type of content is slightly more difficult to create.
The trick is to keep these blogs interesting and engaging enough that readers will want to read them for entertainment purposes – for pure enjoyment.
The trick is to create content that is interesting and engaging enough that people will want to read it for entertainment purposes.
Through the tone and content of your blog, you can gradually develop a connection with your readers, which will eventually result in brand loyalty.
Consider Esquire, Playboy, or Popular Mechanics as a lifestyle news channel.
Provide entertaining content that is centred on your product or service.
Restaurant Blogging as an Example
If you own a restaurant and do not have a blog, you are missing out on a significant opportunity.
While people read legal and real estate blogs for advice, they read food blogs for fun.
Over 200 million Instagram posts include the hashtag #food. The top Pinterest category is "Food and Drink."
4. Demonstrate and Explain What Your Business Is Capable Of
A blog can serve as an ongoing portfolio of past work for many businesses, including personal trainers, home contractors, landscapers, and web designers.
This is ideal for businesses that thrive on evidence of previous success, such as the ones listed above.
It's critical to have an easy way to demonstrate to prospective clients the types of results they can expect.
A blog can accomplish all of this and more. With a blog and a few eye-catching images of your work, you can quickly build an impressive portfolio and direct your customers there.
While updating your entire site may require more effort, depending on how it was built, blogs built on content management systems such as WordPress are generally simple to update, even if you lack extensive technical knowledge.
If you can publish a Facebook status update, you can publish a WordPress blog. If you require assistance, there is an abundance of free and valuable advice available (yet another example of the utility of blogs!).
Once you've begun cataloguing your work on your blog, you'll have a simple URL to share with anyone interested in learning more about the quality and efficacy of your work.
Home Improvement Blogging as an Example
With the popularity of home improvement and do-it-yourself shows, it's clear that people enjoy a good storey about home renovation.
If you're a home contractor, showcasing impressive projects you've completed on your blog helps people envision what their homes might look like after a remodel.
The combination of high-quality before and after photos and detailed project descriptions is persuasive enough to convince anyone to consider remodelling.
A blog for an interior decorator assists in educating prospective clients.
5. Provide Results for Your Business Long After the Initial Post
This is one of the most underappreciated benefits of blogs – they continue to attract new leads and customers for months, if not years.
According to HubSpot, over three-quarters of their blog views come from older posts. Even better, those archived posts contribute to the vast majority (more than 90% ) of their leads.
While new posts are still necessary, older posts can remain relevant to your readers for an extended period of time.
Old blog posts that have gained authority/ranking and are generating a reasonable amount of organic traffic can also easily be updated to support current campaigns/goals.
This is why it's a good idea to keep older blogs current with new data and links.
Often, all it takes is a few minor tweaks to ensure that the blog retains its usefulness and continues to attract qualified leads.
6. Develop a Niche Network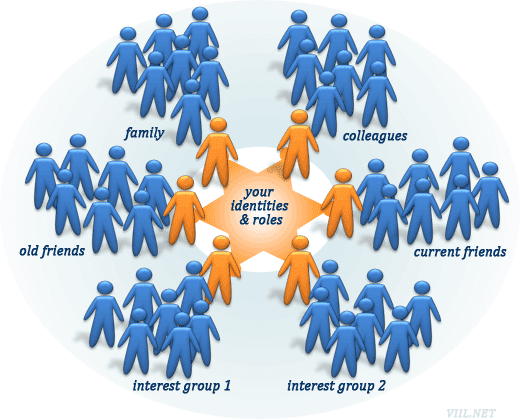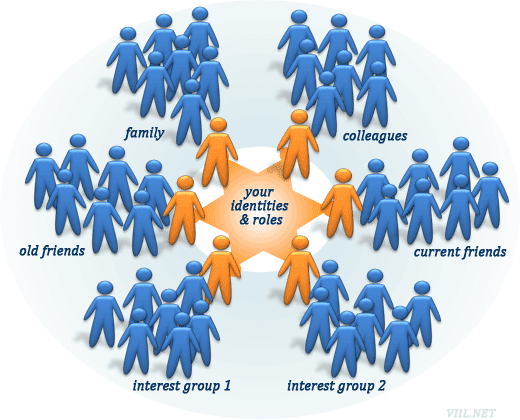 When the majority of businesses consider blogging, they prioritise the customer.
They rarely consider the networking opportunities that an established blog can provide.
Each niche has a small number of reputable and valuable blogs – consider the hundreds of digital marketing blogs.
Only a select few stand out, and they all feature regular and consistent blogging. You can bet they have the largest client bases and strategic alliances.
Numerous businesses monitor the content that their competitors publish. The simplest way to keep up with what others are doing is to subscribe to a blog feed.
Keeping an eye on what others are blogging about enables a business to remain competitive. However, it also assists in establishing strong networking relationships with others in the niche.
Numerous these relationships can result in the following:
Additional blogs that have been shared or linked. Invitations to industry-related events Even complete acquisitions of businesses.
7. Establish a Trusted Flow
When a business establishes trust, it accelerates the spread of its reputation.
According to Stephen R. Covey, author of "The Seven Habits of Highly Effective People," a must-read for anyone in business, "When trust is high, communication is effortless, instantaneous, and effective."
Blogging on a regular and consistent basis is the simplest way for your brand to establish this trust.
When you create highly valuable content that continuously adds value to your readers, your brand becomes, as author John Hall puts it in his book of the same name, "Top of Mind."
Trust takes time to develop, but once a reader discovers a blog that is brimming with endless value, they will instinctively trust that business.
And eventually, this will result in them becoming a customer – most likely a lifetime customer – all as a result of a steady stream of valuable content.
However, there are eleven additional incredible benefits of blogging that we wanted to share with you. And as a savvy business owner, we believe you should be aware of these when it comes to blogging for your customers.
Businesses that publish new content on a consistent basis receive eight times the traffic.
Blogging contributes to a more than 60% reduction in overall marketing expenditures.
Blogging enables you to generate three times as many leads.
11 Benefits of Blogging as Observed by Business Owners
#1. Demonstrate that you are an expert in your field.
Advantage: Confidence
The appearance of your blog and the tone of your writing can be customised to reflect your personality or brand voice. These elements will assist your blog in standing out from the crowd. And as a result, your readers will develop a stronger bond with you. It establishes you as a trustworthy brand with whom they would like to do business.
Additionally, blogging is an excellent way for businesses to educate their customers about their industry or other relevant interests. Successful businesses publish blog articles on a consistent basis to establish their authority as an industry leader and subject matter expert.
It assists consumers in developing a sense of trust and confidence in your brand. A reader of your blog frequently develops a relationship with you and trusts you.
This is a component of the inbound strategy we discussed previously with lifebuoy. You must first earn a customer's trust before attempting to sell them on your products/services.
#2. Value creation for your customers
Advantage: Increase the overall value of the customer experience
People are not overly receptive to overly salesy brands. What is the next step? There are no interesting stories to be found in a collection of sales posts.
The primary advantage of blogging is that it enables you to add value to your customers. You want to outperform your competitors in terms of customer experience. We cannot emphasise the fact that how critical this is.
Blogging without considering how you can add value to the customer experience is akin to trekking without shoes. It is pointless because you will be harmed.
By blogging, you're providing a free service to your customers prior to them making a purchase. In the hope that the free information will persuade them to make an independent purchase.
You could share a helpful checklist, ideas, or recipes. The more freebies you offer prospective customers, the more loyal they will be once they become customers. Educating first and then selling is always a wise course of action!
#3. Search engine optimization
SEO is about much more than ranking. It is a long-term strategy for increasing your business's visibility in search engine results above your competition. There are a few methode to accomplish this.
One method is to write blog posts around the keywords that your customers use to find your business. This is an excellent way to ensure that your content is relevant. And when search engine algorithms crawl your blog, they discover that it contains multiple instances of the popular keyword. They determine your business's ranking on the search results page based on its relevance
This requires extensive on-page and off-page optimization, but it is one of the major benefits of blogging for business owners.
Advantage: Obtain a higher ranking in search engine results
Insurance companies are an excellent example of this. Have you ever Googled what to do in the aftermath of a car accident? You're likely to see something similar.
#4. Gather Email Addresses
By inviting website visitors to subscribe to your blog posts, business owners can collect the emails of interested prospects. After that, you can incorporate these users into your content marketing funnel. Where you can then continue to communicate and promote your business. The more touch points you have with a customer, the more likely they will convert.
Advantage: Generate email lists of prospective customers for future marketing contact.
Industry Example: Beauty blogs make extensive use of blogging to collect email addresses for marketing purposes. Beauty brands frequently share advice and best practices. They encourage their readers and visitors to sign up for their newsletters to receive consistent tips or features as part of this experience. This strategy is applicable to a wide variety of other industries.
#5. Generating Demand
Demand generation is the first step in lead generation tactics that utilise contact forms to capture interested or potential prospects. Demand Generation is the stage in which businesses must generate sufficient market demand in order to sell to them. Businesses frequently use blogs and content presentations to announce new products and features, as well as to educate customers about their brand and the solutions they offer.
Advantage: Increase interest in your brand and products by generating and cultivating interest.
Apple is an excellent example of generating demand through the content presentation.
Each year, when an iconic piece of software or a new product is released, Apple executives deliver a detailed keynote presentation to entice brand followers. This was started by Steve Jobs and will continue even after his death because it works.
#6. Conversions of Leads
To put it simply, there are three stages involved in acquiring a customer for your business.
The Stage of Awareness
The Stage of Consideration
The Determination Stage
The advantages of blogging can be applied to all three. Additionally, it is critical to recognise that all three stages are equally assertive in converting a customer.
For instance, checklists and tips included in a blog post can help pique a new customer's interest in your products or services.
Additionally, "how-to" topics can convert customers who are still in the consideration stage and require a little nudge and additional information about a product.
Finally, testimonial content marketing can assist a customer who is in the decision-making stage and may require social proof prior to making a purchase from you. Blogging plays a critical role in the lead conversion process.
Advantage: Accelerate a customer's lead conversion process (awareness, consideration, and decision) without "selling" to them.
When we consider the benefits of blogging in terms of assisting with lead conversions, Slack, an internal messaging tool for workplaces, makes the most sense. When a user browses Slack's pricing website or requests a custom quote, they are greeted with communication about customer Slack Stories. Customer success stories are the focus of this blog. This may very well be the final sales technique that converts a potential customer.
#7. Increase Your Exposure & Visibility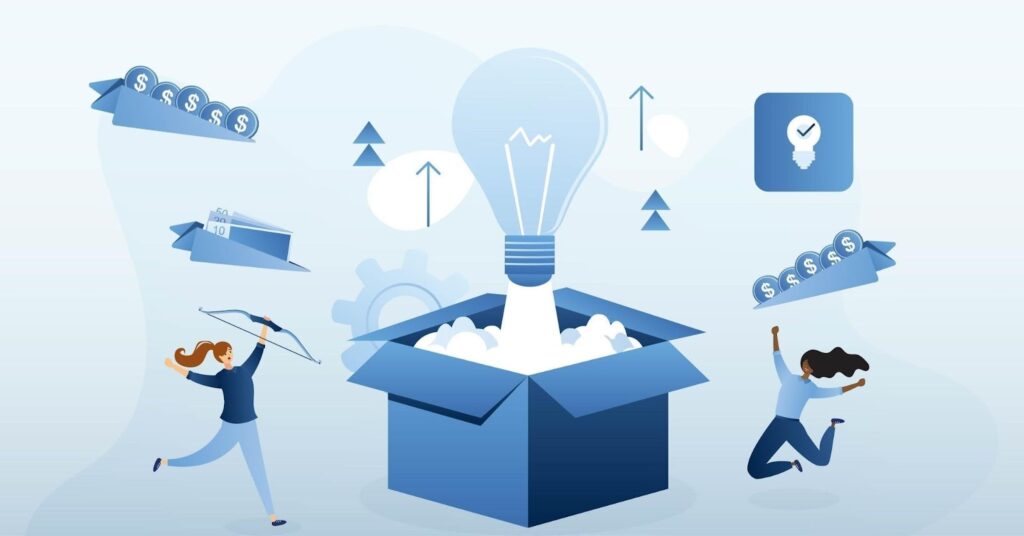 Occasionally, business owners believe their money is better spent on things like operations and brand management than on advertising and promotions. However, how do you create brand awareness for your business without spending money on promotion?
As we frequently tell our clients, blogging frequently answers the majority of their questions. If your blog truly adds value to users, search engines will notice. Regardless of circumstance. This is an excellent strategy for brands looking to incorporate information about new products and services into their website. Where users will not only find the information they seek, but will also learn about the business as a whole.
Advantage: Increased brand awareness
Tesla's Blog is a good example of an industry blog. Tesla, for example, spends very little money on marketing. Thus, how did they become so popular? Rather than that, they rely on providing value to their community through blogs and articles that will eventually earn them a storey in a publication. This is their method of generating interest in new products and features. And, on occasion, the only way.
#8. Influencer Marketing Can Help You Expand Your Network
Additionally, business owners can benefit from blogging when they collaborate with influencers as part of their content marketing strategy. Generally, you would provide an influencer with your product in exchange for a blog post reviewing the product and your company. The critical point here is to partner with an influencer whom your customers admire or follow.
This is a critical benefit of blogging that business owners frequently overlook. Consider yourself a brand-new business owner. Your business is new and has a small following. As a result, your blog is unlikely to have a significant impact at first. On the other hand, influencers already have hundreds of thousands of followers who they can reach with a simple blog post reviewing your product.
Advantage: Increased reach through influencer marketing
Industry Example: To promote a new line of furniture, tools, and hardware, Home Depot challenged a group of influencers to design and build a stylish patio entirely out of Home Depot products.
The brand was created to demonstrate how simple their tools were to use. And the influencers discussed it extensively on their blog sites, which Home Depot shared on their website and social media platforms, thereby assisting the brand in achieving a broad reach.
#9. Produce Backlinks
Inbound links are hyperlinks on other websites that point to yours. Apart from being an excellent SEO growth tool, it also falls under the category of blogging benefits. As previously stated, blogging adds value to the customer experience by disseminating tips and critical information about the business or industry in general. If these blog articles are useful in resolving a customer issue, they may be picked up by other websites or blogs as well.
When other websites link to your content, Google interprets this as a strong recommendation. As with any product, the more people who recommend it, the more likely you are to use it. These digital recommendations (backlinks) contribute to your website's authority and signal to search engine algorithms that your website is favourable.
Advantage: Backlinks improve your domain's authority and search engine ranking.
The New York Times is an excellent example of this. Though it is best known for its news coverage, it also has a blog where it expresses its opinions on a variety of topics ranging from healthcare to technology. Because the topics are so timely and impact people's daily lives, brands frequently reference the New York Times when referencing a similar subject.
#10. Generate Feedback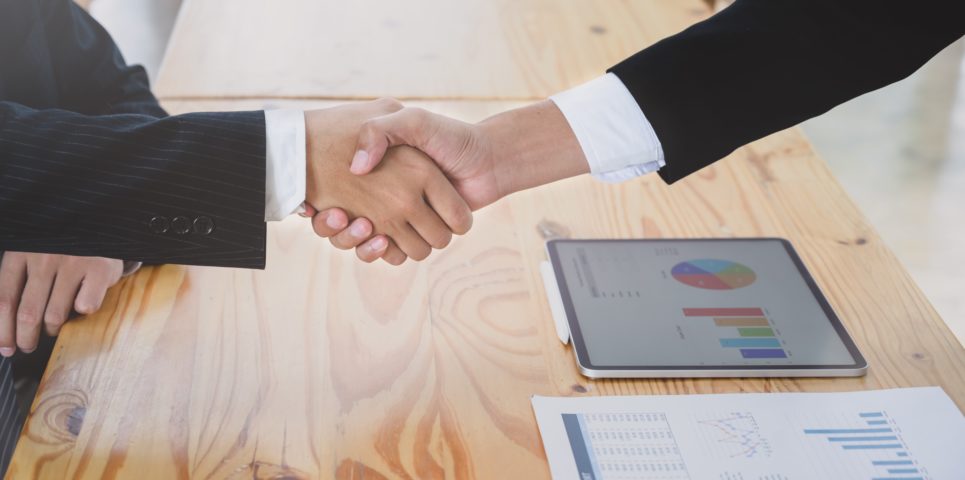 Additionally, blogging allows customers to leave comments about your business. Due to the ease with which blogs can be included on a brand's website, blogging has evolved into a way for customers to learn more about what they like and dislike.
Customers can share their experiences with your products/services with other users. Alternatively, you can leave feedback directly on the blog pages. As with social listening, brands can easily adjust their marketing/advertising strategy in response to engagement and feedback on blog posts.
One such example is Trip Advisor's blog, which discusses various vacation destinations throughout the world. Each blog post concludes with a comment section where users can share their thoughts, feedback, and suggestions about the location if they've been there. This is an excellent way for businesses to utilise feedback, engage with customers, and improve their operations.
#11. Maintain a Competitive Edge
A business with an active blog on its website has a greater chance of converting a visitor into a customer. According to a recent marketing study, 55% of users are encouraged to make a purchase from a business that maintains a consistent and interesting blog. A business with a consistent blog is not only perceived as an expert by users but also adds value by indirectly assisting consumers in making product and service selections.
Advantage: Outperform competitors in terms of market share.
American Express is probably the best example of a company that is successfully utilising blogging to stay ahead of the competition. While competitors were promoting new products, American Express recognised an increase in small businesses across North America and decided to capitalise on it. They began a blog in which they discussed strategies for business owners to grow their enterprises and how the community should support small businesses.
The strategy worked because the blogs were not promotional in nature but rather promoted a cause close to American Express's heart: supporting small business owners and their dreams. This provided the brand with a unique competitive advantage, as it now embodied the very concept of doing business.
The Benefits of Blogging Are Not Limited to That…
We've personally witnessed all of these benefits through our blog. As a result, we know these tactics work and are true.
The advantages of blogging do not end with the addition of a blog to your website. If you can direct sufficient traffic to it, you will soon notice an increase in sales. Not only will people begin to trust you more, but they will also begin to purchase more of your products. It can be a critical component of your marketing strategy.