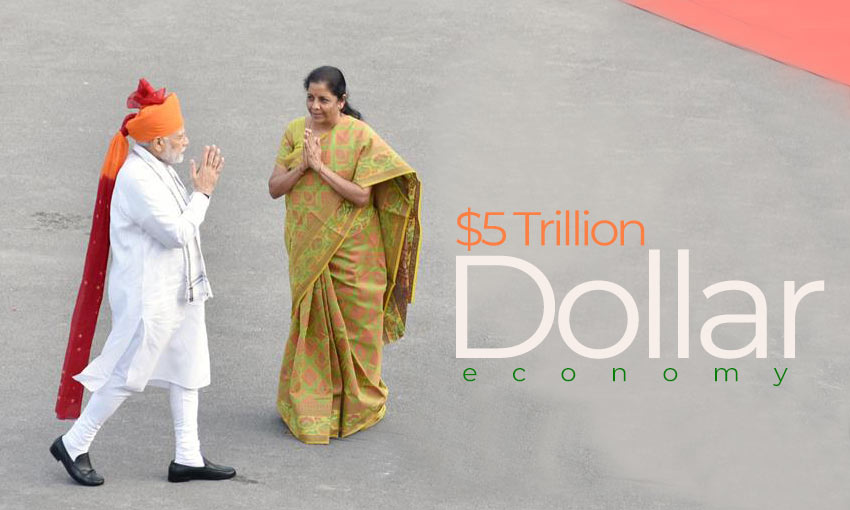 Modi's commitment to meet his $5 trillion economic targets is not something that is too exuberant and unachievable. Infrastructure spending, asset monetisation, and capacity expansion in the healthcare and agriculture sectors, among other things, received a big boost in Finance Minister Nirmala Sitharaman's Budget on Monday. These efforts are aimed at reviving the economy, which has been severely harmed by the COVID-19 pandemic.
The Current Scenario
According to Economic Affairs Secretary Tarun Bajaj, the government is committed to becoming a USD 5 trillion economy by 2024-25, with a focus on infrastructure and other initiatives in Budget 2021-22 aimed at achieving the goal.
"We haven't changed the goal. It's something we're pushing for. In an interview with PTI, Bajaj said that the government's various initiatives, including an emphasis on infrastructure, are aimed at achieving that goal.
Infrastructure spending increased from Rs 4.12 lakh crore to Rs 5.54 lakh crore, while health spending increased from Rs 94,000 crore to Rs 2.23 lakh crore in the Budget Estimate for 2020-21.
By 2024-25, Prime Minister Narendra Modi wants India to be a USD 5 trillion economy and a global economic powerhouse. As a result, India would become the world's third-largest economy.
Despite the fact that the Indian economy is expected to contract by 7.7% this fiscal year, it is expected to grow at a rate of over 11% in 2021-22.
The International Monetary Fund (IMF) forecasted an 11.5 per cent growth rate for India in 2021 last month. With this expected growth rate, the country would become the only major economy in the world to grow by double digits during the coronavirus pandemic.
Economic Targets Of China
China is next, with an expected growth rate of 8.1% in 2021, followed by Spain (5.9%), and France (5.1%). (5.5 per cent). According to the most recent projections, India has reclaimed the title of the world's fastest-growing economy.
The Secretary of the Department of Economic Affairs (DEA) predicted that real GDP growth would be 10-10.5 per cent in the coming fiscal year.
"Our revenue figure is exaggerated, not exaggerated. We've assumed nominal GDP growth of 14.4% and revenue growth of 16.7%. As a result, the buoyancy is just 1.16 per cent. We are optimistic that we will receive more than this. We'll definitely be within 6.8%, and it's possible we'll be even lower "he stated
Bajaj said there is ample liquidity in the market, assuaging concerns about the impact of large borrowing on private investment. As a result, the government's borrowing costs have decreased this year, he said. "If the private sector needs to come up, we will be happy to create space for them," he added.
In 2021-22, the government will borrow Rs 12.05 lakh crore from the market, down from the Rs 12.80 lakh crore forecast for the current fiscal year.
Governments Revised Stand
According to the Revised Estimate, gross borrowing for the current fiscal year was raised to Rs 12.8 lakh crore from Rs 7.8 lakh crore in the Budget Estimate, a 64 per cent increase.
"For the coming year, the gross borrowing from the market is expected to be around Rs 12 lakh crore. We intend to continue on our fiscal consolidation path, with a goal of lowering the fiscal deficit to below 4.5 per cent of GDP by 2025-2026, with a fairly steady decline throughout the period "On Monday, Sitharaman said this during the unveiling of the Budget 2021-22 in the Lok Sabha.
Repayments of previous loans are included in gross borrowing. The next financial year's repayment for past loans has been set at Rs 2.80 lakh.
Despite the setback caused by the Covid-19 pandemic, Prime Minister Narendra Modi remains optimistic that India will meet its $5 trillion economic target by 2024.
Modi's Prespective
Modi said in an interview with a National Daily, that India is on its way to economic recovery, as evidenced by five indicators: record agricultural production and procurement, record FDI inflows, demand resurgence as evidenced by the growth in auto and tractor sales, improvement in manufacturing, and an increase in the Employees' Provident Fund Organisation (EPFO) subscriber base, all of which show an improvement.
Furthermore, he stated that all-time high foreign exchange reserves, as well as improvements in indicators such as freight movement, indicate a broad-based recovery.
"In terms of purchasing power parity, India is the world's third-largest economy. Although in terms of current US dollar prices, we want India to be the third-largest. In response to a question about whether India can become a $5 trillion economy by 2024, Modi said, "The $5 trillion targets will help us achieve that."
Target Is Acheivable
"Also, our government has a track record of meeting our target," he added. As of March 2020, the Indian economy was estimated to be worth $2.7-2.8 trillion.
Even before the pandemic, economists predicted that India would struggle to achieve its goal of becoming a $5 trillion economy by 2024, as GDP growth slowed to 4.2 per cent in 2019-20, well below the double-digit growth required to meet the target. The pandemic has exacerbated the situation, with the economy expected to contract by double digits this fiscal year.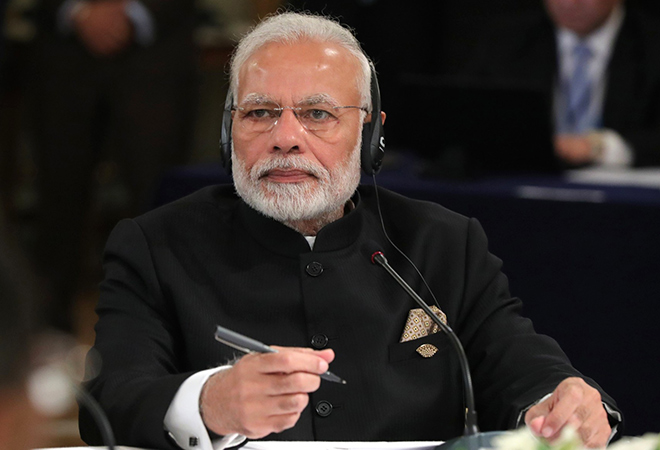 On reforms, PM Modi stated that his government's recent labour and agricultural reforms will help boost growth and returns in the manufacturing and agriculture sectors, as well as send positive signals to the rest of the world about India's intentions.
Modi described the labour reforms as "pro-worker," saying that the simplified labour codes will create a stable environment for businesses to invest in, as well as a win-win situation for both employees and employers.
The Prime Minister also stated that the government will take all necessary steps to keep the economy stimulated in a timely manner while maintaining overall macroeconomic stability. He went on to say that the government's big push for investment and infrastructure will be the key to the economy's recovery.
The Road Map to Economic Target
Modi pointed out that 154 greenfield projects from the United States are coming to India in 2020, compared to 86 in China, 12 in Vietnam, and 15 in Malaysia, according to Moody's data.
"This is a strong indication of global confidence in India's future growth prospects. He stated, "We have laid strong foundations to make India the leading manufacturing destination."
Modi also emphasised how well India has managed to contain the pandemic. He noted that India has one of the lowest case-fatality rates in the world, with deaths per million far lower than in many developed countries. The case fatality rate in India is around 1.5 per cent, with 86 deaths per million.
Modi on Mission
Soon after resuming his second term in May 2019, Prime Minister Narendra Modi called for making India a five-trillion-dollar economy by 2024. He believes that his government will "lay the foundation for this in the next five years (2019-2024)" and that it is his ambition to see India as a developed country by 2047 when the country celebrates its 100th anniversary of independence. Nirmala Sitharaman, India's finance minister, backed him up, saying that the government's goal is to make India economically strong while also freeing it from poverty. After India climbed to third place among the world's largest economies, this appeared to be a realistic goal.
However, what would be the state of Indian society if some of the major issues it faces were not related to economics, such as rising income inequality, agricultural distress, high unemployment, low human development, degraded financial systems, deteriorating environmental conditions, low manufacturing, and communal strife? The crucial question is: what will be the quality of life in India when it becomes an economic powerhouse, and how will it differ for some?
While an increase in GDP indicates economic growth, it is not the only indicator of development success. "The economy needs to grow (at) 8%-plus year after year, nearly double from its current $2.9 trillion," says Amitabh Kant, CEO of Niti Aayog, in order for India to become a $5 trillion economy. However, some have questioned its viability, especially since the RBI cut its own growth forecast to 5% or less from 6.1 per cent previously.
India's Future Prospects
The distribution of benefits in India's growth pattern is skewed, with benefits distributed disproportionately among the population. According to Oxfam reports, "the wealth of India's top 1% increased by 39 per cent last year, while the wealth of the bottom 50% increased by a dismal 3 per cent." Many experts have expressed grave concerns about India's rising inequalities at an alarmingly fast and unexpected rate. According to Oxfam, "the top one per cent of India's wealthiest individuals appropriated six per cent of total income in the early 1980s, and this figure has now risen to twenty-two per cent." This indicates that the poorest and most marginalised communities are still unable to benefit from development efforts.
As a result, the levels of poverty have increased. The Oxford Poverty & Human Development Initiative (OPHI) and UNDP developed the Multidimensional Poverty Index (MPI) to "identify how people are being left behind across three key dimensions of health, education, and living standards, and ten indicators – nutrition, child mortality, years of schooling, school attendance, sanitation, cooking fuel, drinking water, electricity, housing, and sanitation." According to the report, "India, after Afghanistan, has the highest multidimensional poverty in South Asia."
According to the report, the eight poorest Indian states (Bihar, Chhattisgarh, Jharkhand, Madhya Pradesh, Orissa, Rajasthan, Uttar Pradesh, and West Bengal) have more multidimensional poor people (421 million) than the 26 poorest African nations combined (410 million). Given that India is on the road to urbanisation, modern, slum-free cities are a key feature. However, given that most major cities are home to large slum clusters, the government's affordable housing scheme must take off in order to relieve pressure on the country's urban infrastructure.
Prominent Sectors To Achieve Economic Goal
The health and education sectors are another area where progress is needed. Most importantly, more government spending in these areas is required. It must increase to a significant amount from a minuscule 2 per cent and 4.6 per cent, respectively, to make a difference. India must also dispel the notion that it is transforming into a majoritarian state. Another major issue the country faces is water pollution and solid waste disposal, as it produces nearly 1.5 lakh metric tonnes of waste each year, with 80 per cent of it untreated and exposed.
Apart from these internal issues, COVID-19 has exacerbated the situation for India. In late March, India went through one of the strictest lockdowns in the world, with virtually all non-essential services shutting down. The problem is that India's economy is largely made up of the informal sector, which accounts for more than half of the country's GDP and is rarely covered by government programmes.
Impact Of Lockdown
The lockdown had a significant impact on these individuals, including rickshaw drivers, tailors, and day labourers. Measuring the impact on the informal sector is difficult; however, some reports by researchers at Azim Premji University claim that the pandemic has resulted in a major crisis for self-employed, casual, and regular wage-earners in 12 Indian states, with a reported 64% drop in earnings. Another study conducted by the LSE's Centre for Economic Performance found that earnings fell by 48 per cent in April and May compared to January and February.
Even the Centre for Monitoring Indian Economy (CMIE) published a report that painted a bleak picture of India's unemployment rate, which has reached a three-year high of 8.4%. In the second quarter, the Indian economy shrank by a staggering 23.9 per cent. India's decline was also the most severe among the world's major economies, with the US economy contracting at a rate of 9.5 per cent and Japan's at 7.6 per cent in the same quarter.
Economists even claim that the damage is much greater than the figures show. Consumer spending fell by nearly 27%, while investment fell by 47%. Government spending increased by 16%, but this was insufficient to compensate for the economic damage caused by the pandemic. There was some activity after the lockdown was lifted; however, the rise in the number of cases, as well as their spread from cities to rural areas and megacities' hotspots, is only going to make things worse and obstruct India's recovery.
It will be difficult, but not impossible, to grow India's economy to $5 trillion by 2024. What is the best course of action for India to take?
Labour Handeling
Increased labour productivity or investment in human capital are two ways to meet the target. India must address the underlying causes of poverty inequality and work toward ensuring that all people have access to basic human rights. Power is concentrated in the hands of a select few privileged individuals, resulting in disproportionate benefit—resource sharing. It results in a skewed society, which has the potential to cause conflicts as well as disrupt social cohesion and stability. In any case, rather than aiming for a $5 trillion economy (which appears implausible by 2024), it is critical to rebuild the economy and get it out of its current state.
Following the pandemic, the post-pandemic years must be dedicated to improving public goods and services, such as health and education. The New Education Policy, for example, could be a significant step in this direction. According to The Financial Times, Amartya Sen believes that if we believe in an equitable distribution of the fruits of development during the lockdown, we will emerge as a better society after the pandemic. He gives the example of how, during the war years, life expectancy in England and Wales increased, and how the concept of a "welfare state" emerged, emphasising the importance of paying more attention to the poor and marginalised. After all, economic development requires social stability as well.
Former Reserve Bank of India (RBI) governor C Rangarajan said on Thursday that the country's economy is in bad shape and that meeting the $5 trillion GDP target by 2025 is "simply out of reach" at the current rate of growth.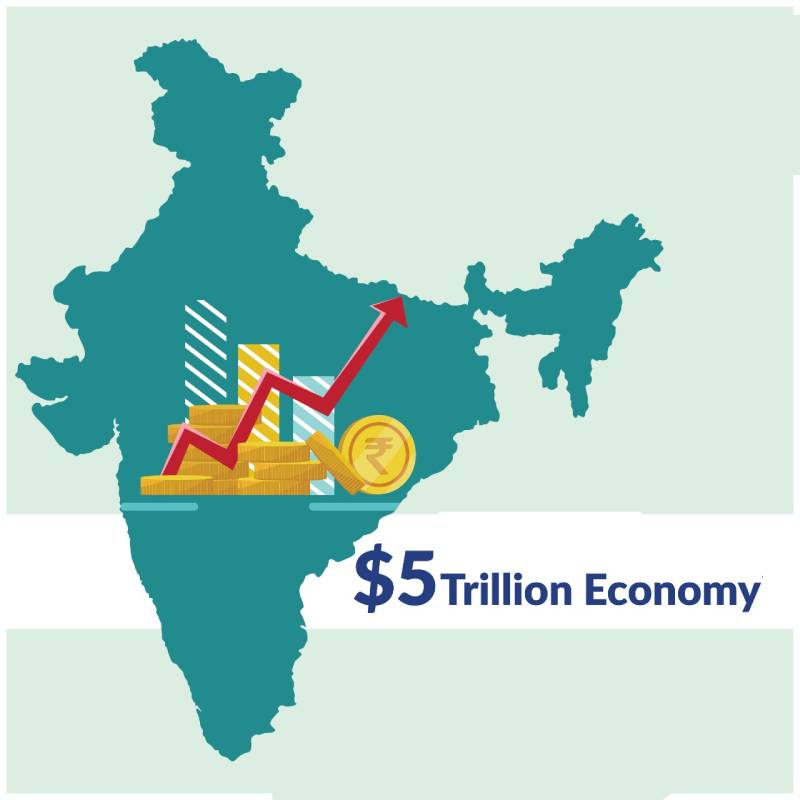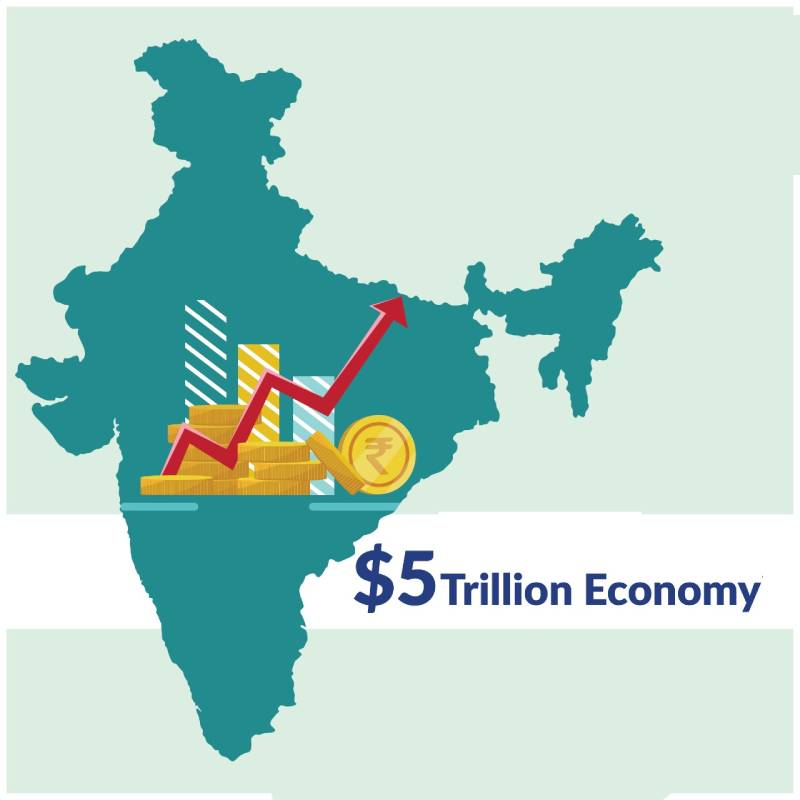 The Other Side
"Our economy is currently valued at $2.7 trillion, with plans to double that to $5 trillion in the next five years. To reach that level, annual growth rates of more than 9% are required. It is simply not possible to reach $5 trillion by 2025 "According to Rangarajan, "Two years have passed since you last saw your mother. It will grow at a rate of less than 6% this year, and around 7% next year. The economy may then improve "he said at an IBS-ICFAI Business School function.
He further states, if the GDP grows to $5 trillion, India's per capita income will rise to $3,600 (roughly Rs 2.58 lakh) from $1,800 (roughly Rs 1.29 lakh) now, keeping the country in the low-middle income category.
"A developed country is defined as one with a per capita income of more than $12,000 dollars (around Rs 8.6 lakh). If we grow at a 9% annual rate, it will take us 22 years to reach that level "Every year," said the former central banker.
The GNP Index
It took the entire world a long time to realise that increasing GNP is not the same as developing. GNP per capita is, at best, a very narrow measure of a country's output and well-being. There can be no improvement in the country's economic well-being if the GNP per capita is growing at 6% but inflation is at 7%.
Differentiating real nominal growth is where the problem lies. If the majority of growth dividends go to a small group at the top, development for the bottom half of the population may be a long way off. In the 2019 Budget session, the Finance Minister stated incorrectly that India's economy was already $2.7 trillion and that it would try to reach $5 trillion by 2024-25. The real GDP was close to $2 trillion at the time, and as a result of the pandemic, it has shrunk even more.
In essence, everyone agrees that development encompasses more than economic growth. Output levels can be raised in a relatively simple manner by increasing resource mobilisation and increasing productivity. While it is a necessary condition for development, it is insufficient without a reduction in inequality, improved employment, and a significant reduction in poverty. Even if growth doubles, it will be foolish to call it development if the core issues remain unaddressed and unresolved.
Employblity Factor
If employment, equality, and real income for the bottom 40% of the population do not improve or actually decline, growth will have disastrous consequences. For equity and inclusion, at least the following elements must be present: distribution and access to food, shelter, health, and protection; more jobs; better education; and economic and social options.
With a post-pandemic real GDP of less than $2 trillion, achieving an aspirational goal of $5 trillion economic targets in a limited timeframe appears challenging. Even if we return to the pre-pandemic path by 2025, we may still be able to meet this goal by 2035. The fact that the destination is no longer visible is irrelevant. What matters is what it means for people's overall quality of life.
Growth Factor
The type of growth, according to economist Jagdish Bhagwati, is more important than the amount of growth. The impact of growth dividends on the population will be determined by whether they go to a small number of people or are distributed more widely, whether they create jobs and basic quality of life for the majority or are spent on what the wealthy want.
Current state of affairs
What is the current state of affairs for India? Our healthcare system is in disarray, and our educational system is struggling to escape the quagmire. India is ranked 102nd on the global hunger index, 102nd on the human development index, 4th from the bottom on the world happiness index, 141st on the gender equality index, and 142nd on the poverty index, and it is falling behind on every index that measures human life. Will the projected growth help the majority of the population improve their quality of life?
If the GNP per capita rises by $2,000, the GDP could rise to $5 trillion the economic target. But it matters how and to whom this $2,000 per capita is spent. If it primarily benefits the eight lakh dollar millionaires and 5,000 ultra-wealthy billionaires, it will have little impact on the bottom half of the population's quality of life. Until now, wealth and income distribution has been so skewed that the top 10% of the population owns 75% of the wealth, and only nine billionaires own more than the bottom 50% of the population combined. The wealth of the top 1% of the population accounts for 45% of the country's total.
Counter Strategies
Without counter-strategies, spurring just growth will mean a painful and inevitable realisation for us, similar to what many countries experienced in the 1970s and 1980s. With a $5 trillion economic target, India's per capita GNP will remain around $3,000, implying that the country will remain a lower-middle-income country with severe inequality and distress.
Governments frequently convince themselves that if the wealth pie grows, they will be able to redistribute the wealth. They frequently fail to redistribute wealth because they are aligned with powerful interests that are difficult to confront. Even here, as India's tax-to-GDP ratio repeatedly demonstrates, tax marksmanship can be significantly off. Their ability to take on vanity projects, on the other hand, increases and leaders strut around on the world stage without much core strength.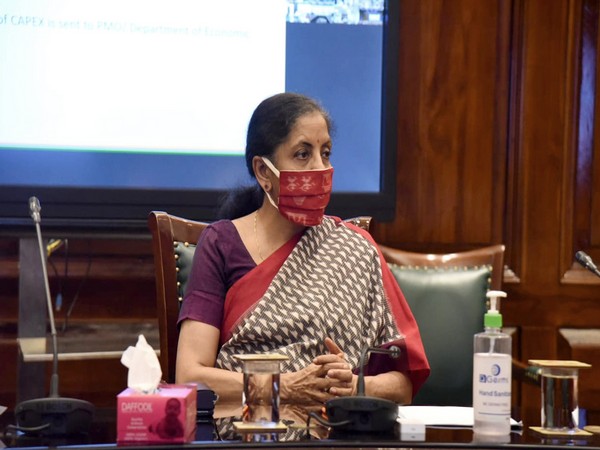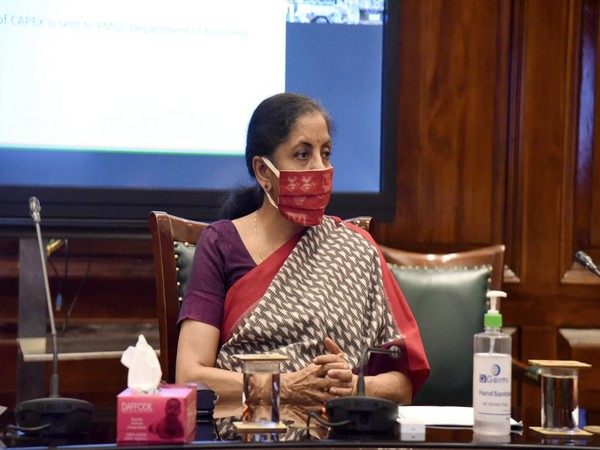 Rather than trying to do distribution (if they do it at all), or waiting for trickle-down (which has mostly proven to be a myth), governments should strategize growth and development in a way that meets all three essential development objectives. In this perplexing world, a word like 'vikas,' a loose Hindi translation of 'development,' has come to mean more flyovers and expressways, some freebies, vanity projects, and more contractor-driven projects. It would be a pity to be enslaved by such stale concepts.
Note: Contact our Writers at www.eastsidewriters.com for writing Blogs/Articles on any niche. We have experts in various domains from Technology to Finance and from Spirituality to Lifestyle and Entertainment.